Class 2A - Week 9 - 2013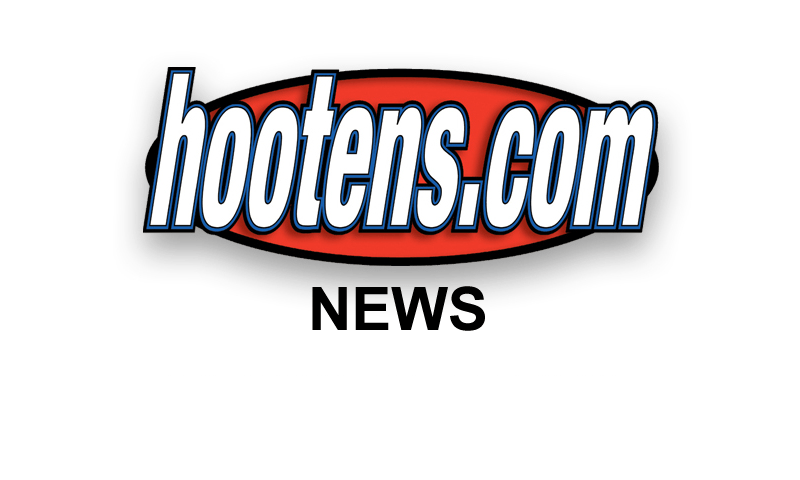 Hootens.com Rankings
Class 2A, Week 9, 2013
Copyright Hooten Publishing, Inc.
1. Junction City (8-0)
2. Bearden (6-1)
3. Carlisle (8-0)
4. Dierks (8-0)
5. Rison (5-3)
6. Gurdon (7-1)
7. E. Poinsett County (8-0)
8. Hazen (6-2)
9. Strong (6-2)
10. Magnet Cove (6-1-1)
11. Des Arc (6-2)
12. Hector (8-1)
13. Spring Hill (5-3)
14. Mount Ida (5-2)
15. McCrory (4-4)
16. England (6-2)
17. Cross County (5-3)
18. Marked Tree (5-3)
19. Palestine-Wheatley (3-4)
20. Walnut Ridge (4-4)
21. Cutter M. Star (6-2)
22. Salem (4-4)
23. Augusta (4-4)
24. Murfreesboro (4-4)
25. Magazine (6-2)
26. Parkers Chapel (2-6)
27. Conway Christian (4-4)
28. Lafayette County (2-6)
29. Foreman (2-5)
30. Mineral Springs (1-6)
31. Bigelow (3-5)
32. Mountainburg (6-2)
33. Woodlawn (2-5)
34. Brinkley (1-7)
35. Hackett (3-5)
36. Hampton (2-6)
37. Poyen (1-7)
38. Quitman (1-7)
39. Union Christian (3-4)
40. Cedar Ridge (1-7)
41. J.C. Westside (3-5)
42. Hermitage (2-6)
43. Western Yell County (1-7)
44. Decatur (2-6)
45. Clarendon (0-8)
46. Mountain Pine (0-8)
47. Hartford (1-7)
48. Marvell (0-8)

HOOTENS.COM GAME OF THE WEEK
No. 2 Bearden at No. 6 Gurdon
A year ago, Bearden defeated Gurdon 28-26 Week 9 and again three weeks later 18-14 in the second round of the playoffs.
Gurdon is surging again after its 34-15 loss Week 4 at Dierks. Senior DT Devante Charles (6-2, 300; 24 ACT) playing less offense and more defense where he has 47 tackles, including two sacks. Sophomore Jackson Kirkpatrick leads Gurdon with 67 tackles followed by senior Nick Smith with 49 stops. Senior QB Austin Kirkpatrick has shown more patience this year, completing 60 percent of his passes for 1,097 yards and 18 touchdowns with just one interception. Senior slotback Jackie Harvill paces Gurdon with 549 rushing yards.
Bearden counters with junior QB Jamond Young, who just passed for a career-high 238 yards (and three TDs) in a thrilling 28-20 win at No. 5 Rison. Senior WR Quentin Wilson caught eight passes for 173 yards and three TDs in his best night of varsity football. Senior NG Darwin Parham spearheads the defensive front with 65 tackles, including 13 last week at Rison. Junior Jameko Lowe led Bearden at Rison with 17 tackles, followed by junior Justin Horstkamp with 16 stops.
HOOTEN'S TV SHOW
Hooten's Arkansas Football TV show airs at 10:30 a.m. Saturdays on KATV 7 (ABC-LIttle Rock) and KXNW (Ch. 34 Fort Smith/Fayetteville). Greenwood will be featured as the Verizon/Nokia Siemens Networks Football Town of the Week.
LAST WEEK
Hootens.com correctly picked 21 of 24 games (88 percent) involving Class 2A teams. Hootens.com has picked 185 of 225 (82 percent) for the season.
WEEK 9 PREDICTIONS (favored team in ALL CAPS followed by point spread)
3-2A
WALNUT RIDGE (32) at Augusta: No. 20 Walnut Ridge used a balanced attack last week to crush 3-2A preseason favorite Salem 60-28 with senior Cole Hicks running 15 times for 172 yards and two TDs. Junior Tyler Binkley ran 12 times for 92 yards and two TDs. Junior Cash Lee caught four passes for 89 yards and two TDs. Walnut Ridge appears a lock for the No. 2 playoff seed with its Week 4 win over McCrory and a Week 10 game vs. Cedar Ridge (1-7).
MCCRORY (25) at Cedar Ridge: McCrory all but locked up the No. 3 playoff seed last week with its 32-14 win at Marked Tree. Talented sophomore backfield of QB Cade Campbell and RB Kaigen Rogo should run wild early this week at Cedar Ridge. Watch highlights of Cedar Ridge's Week 7 loss to EPC here.
Cross County at MARKED TREE (2): Both teams limping into a matchup that used to determine the conference crown 2005-2008. Cross County sophomore RB Anfernee Davis (1,371 yds, 21 TDs) sprained an ankle last week, when sophomore and leading tackler Holden Byassee (79 stops) injured a hip. Both had started at linebacker in recent weeks to shore up a porous defense. Marked Tree counters with senior QB Brody McCrary who distributes the ball evenly to multiple skill-position athletes.
E. POINSETT COUNTY (42) at Salem: EPC defense (221 yds & 17 ppg) held Augusta to 140 yards last week and forced six turnovers. The EPC offense (381 yds & 43.3 ppg) has not punted in three weeks since the return of senior OL Trevor Brown. Watch highlights of EPC's Week 7 win at Cedar Ridge here and highlights of Salem's Week 2 win over Yellville-Summit here.

4-2A
Decatur at UNION CHRISTIAN (35): Decatur ran seven plays in the first half last week for negative yards and trailed No. 12 Hector 39-0. UC senior QB Braxton Smith completed 10 of 17 passes for 236 yards and four TDs in a 42-0 blowout of Hartford. Senior Joel Murdock caught four passes for 90 yards and two TDs. Murdock (68 tackles) paces a UC defense that allows 283 yards and 27 ppg. Watch highlights of Union Christian's Week 7 loss to Hector here.
J.C. Westside at HACKETT (15): Hackett defense could not contain Dierks RB Trendin McKinney (5-9, 200) last week when the sophomore ran nine times for 134 yards and a TD and caught four passes for 56 yards and a TD, mostly in the first half. This week's assignment: slow down J.C. Westside junior and go-to running back Jeff Sage. Watch highlights of Hackett's Week 8 loss to Dierks here.
WESTERN YELL COUNTY (28) at Hartford: Western Yell junior QB Trent Cobb, junior RB Chris Thygesen and junior WR Alex Thygesen enjoy big nights.
MAGAZINE (11) at Mountainburg: Senior LB Mason Suttles, all-league LB Billy Yang and sophomore NG Charley Emberson (5-8, 260) spearhead a Magazine defense that allows just 12 ppg.
HECTOR is open.
5-2A
Bigelow at CUTTER M STAR (2): Bigelow's pinching, slanting defense gave No. 10 Magnet Cove fits last week, allowing just one TD in a 20-7 loss. It tries to slow Cutter's leading rusher, senior Austin Morphew, this week. Morphew ran 19 times (mostly jet sweeps) last week for 148 yards and a TD in a 25-14 win at Conway Christian. Cutter's defense forced Conway Christian sophomore QB Jakob Henry into two interceptions, returning one 60 yards for a TD.
Conway Christian at MAGNET COVE (19): Magnet Cove's defense bent but never broke last week in a 20-7 win at Bigelow. Senior LB Jacob Costello returned a fumble 96 yards for a TD, and Colton Sleigh returned a fumble 4 yards to seal the win with a minute to go. Magnet Cove's defense zeroes in on Conway Christian utility man, senior Chandler Ferrand (109 rushing yards vs. Cutter M.Star). Watch highlights of Conway Christian's Week 1 loss at Episcopal here.
Quitman at MOUNT IDA (38): No. 14 Mount Ida in solid position to grab the No. 2 playoff seed, likely playing host to Murfreesboro in the first round. Mount Ida plays host to No. 37 Poyen Week 10.
Mountain Pine at POYEN (45): Poyen whipped Quitman 54-0 last week. Mountain Pine has dropped 17 in a row.
6-2A
Des Arc at CARLISLE (12): The 6-2A title on the line. Carlisle has outscored Des Arc 109-14 the past three years. Carlisle won 49-6 last year, 28-8 in 2011 and 32-0 in 2010. Des Arc last knocked off Carlisle 30-22 in two overtimes in 2009. Senior RB/LBs Bo Weddle (8 ypc) and Deron Ricks (11 ypc) lead Carlisle on both sides of the ball. Weddle, known for his 4.5 speed and high football IQ, is disciplined when reading and reacting to defenses. Des Arc senior QB/OLB Jalen Holloway (28 ACT) quarterbacks both sides of the football. Des Arc lacks a breakaway threat, but senior Zac Devore paces the Eagles with more than 600 rushing yards. Senior Danerryen Spencer leads a Des Arc defense that allows 14 ppg. Watch highlights of Carlisle's Week 7 win over Hazen here and highlights of Des Arc's Week 6 win over Palestine-Wheatley here.
England at HAZEN (8): Hazen rebounded from its Week 7 loss to Carlisle to pop Palestine-Wheatley 44-14 last week. Junior QB Tyrik Harris accounted for three early TDs as England buried winless Clarendon 63-12. Watch highlights of Hazen's Week 7 loss to Carlisle here and highlights of England's Week 2 loss at Episcopal here.
Brinkley at PAL-WHEATLEY (6): P-W claims the fifth and final playoff berth from the 6-2A. P-W and Brinkley lost by identical scores last week, 44-14 to Hazen and Des Arc, respectively. Watch highlights of Palestine-Wheatley's Week 6 loss to Des Arc here and highlights of Brinkley's Week 3 loss to Episcopal here.
Marvell at CLARENDON (2): Clarendon gets first win, expected to receive forfeit from Marvell.
7-2A
DIERKS (16) at Spring Hill: No. 5 Dierks defense allows just 11.8 ppg, led by senior MLB Andy Tedder. Dierks led Hackett 35-0 at halftime last week and won 35-7. The Spring Hill Flexbone features sophomore fullback Jacob Crow, senior QB Katlin Hamilton and senior halfback Justin Rose. Watch highlights of Dierks' Week 8 win over Hackett here.
Foreman at MURFREESBORO (7): Foreman senior RBs Reggie Henderson (11.3 100 meters) and Dairyon Jones own excellent speed. Murfreesboro counters with senior LB Jaben Snowden and sophomore Daniel Robinson, who leads the Rattlers in rushing and tackles.
Lafayette County at MINERAL SPRINGS (2): Mineral Springs still playing hard despite its record. Mineral Springs, which averaged 10 wins the past three years, likely misses the playoffs for the first time since 2007. Mineral's 28 playoff berths rank second only to Rison's 37 among current 2A teams.
BEARDEN (6) at Gurdon: See 2A Game of the Week. Watch highlights of Bearden's Week 8 win at Rison here and highlights of Gurdon's Week 4 loss to Dierks here.

8-2A
Hermitage at JUNCTION CITY (49): Junction City junior LB Josh Armstrong (126 tackles) needs just seven more stops to break the school record for tackles in a season. Junction City secured a share for the league crown last week with a 49-0 win at Parkers Chapel. Watch highlights of Junction City's Week 5 win over Hampton here.
Parkers Chapel at WOODLAWN (1): Woodlawn still scrapping, consuming time with its Wishbone offense. Junior RB Jeffery Jones ran 18 times last week at Strong for 117 of Woodlawn's 229 rushing yards. Watch highligths of Parkers Chapel's Week 5 loss to Bearden here.
RISON (10) at Strong: Rison ran 58 times last week for 213 yards (3.7 ypc) against a stingy Bearden defense that allows 9.9 ppg this season. Rison senior RB Jokenzie Broughton paced Rison with 108 yards and a TD. Strong got past pesky Woodlawn 35-14 last week on 124 yards and two TDs by senior Tevion Hicks. Watch highlights of Rison's Week 8 loss to Bearden here.
Norphlet JV at HAMPTON (7) (Mon.): Hampton picks up third win of the year after defeating Hermitage 28-14 last week. Watch highlights of Hampton's Week 5 loss to Junction City here.
BEARDEN (6) at Gurdon: See 2A Game of the Week. Watch highlights of Bearden's Week 8 win at Rison here and highlights of Gurdon's Week 4 loss to Dierks here.