Ole MIss extends Hogs' misery on Markham, 30-27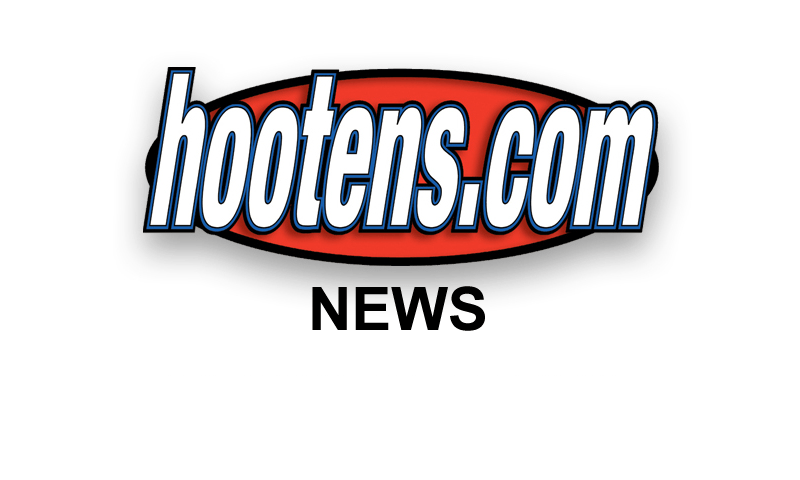 LITTLE ROCK - Nothing but misery on Markham this year.
Before 55,378 at War Memorial Stadium on Little Rock's Markham Avenue, site of many Razorback comebacks including two over LSU called Miracles on Markham, Arkansas goes 0-2 this season. Thirty-point underdog Louisiana-Monroe upset Arkansas on Sept. 8 and Ole Miss edged the Hogs 30-27 Saturday on the game's last play.
Bryson Rose's 31-yard field goal, kicked after an Ole Miss timeout with three seconds left, snapped the 27-27 tie that Arkansas running back Dennis Johnson achieved on a 5-yard touchdown with 2:09 left in the game.
Transfer quarterback Bo Wallace, formerly of Arkansas State, hit three of four passes on the last drive and broke a 13-yard run as Ole Miss marched from its 25 to the Arkansas 14. Rose, who hit a 53-yard field goal at 10:06 of the fourth-quarter, kicked Arkansas to the curb at 3-5 overall and 2-3 in the SEC West.
The Hogs play host to Tulsa at 11:20 a.m. Saturday for homecoming at Reynolds Razorback Stadium in Fayetteville.
Ole Miss, in its first year under former ASU coach Hugh Freeze, advances to 5-3, 2-2 and is just one win away from bowl eligibility. Two Independence Bowl officials attended Saturday to scout both teams.
Arkansas, buoyed by two straight SEC successes over Auburn and Kentucky, had the stats to win Saturday's game on most everything but the scoreboard with 464 yards total offense to Ole Miss' 364.
The cities of Texarkana alone almost had had the stats to suffice. Playing their final Little Rock game, Arkansas senior Dennis Johnson of Texarkana, Ark., rushed for a career-high 161 yards with a touchdown on 27 carries. Arkansas senior receiver Cobi Hamilton of Texarkana, Texas, caught 12 Tyler Wilson passes for 146 yards.
But their heroics weren't enough to overcome Ole Miss' Charles Sawyer blocking a Dylan Breeding punt, setting up one of two Rebels' second-quarter touchdowns. Arkansas was also penalized for lining up five behind the line of scrimmage, voiding Wilson's 15-yard TD pass to tight end Austin Tate off a trick play.
"Any time you get a punt blocked, that to me is crucial," said Arkansas coach John L. Smith whose specialty has been specialty teams. "You get a punt blocked there's over a 90 percent chance you're going to lose. And I take that very personal. So if there's anybody to blame, it's me."
Smith vigorously protested the illegal formation penalty. Zach Hocker kicked a 41-yard field goal with 13:23 left instead of the touchdown that ultimately would have won the game.
"That's always the way it is," Smith said of arguing a close call. "Coaches always disagree. We were called for illegal formation. That was it."
Smith praised both teams. "You have to give Mississippi some credit without a doubt," Smith said. "They're a good football team. Very athletic. And I'm proud of our guys. We fought back and battled, battled, battled. Just didn't make quite enough plays."
Even as the Hogs, down 21-17 at half, held Ole Miss without a second half touchdown, they couldn't stop Wallace. The Ole Miss QB hit a big third-and-9 pass and dashed 13 yards to the 14, quarterbacking Ole Miss within Rose's range on that last drive.
"It's disappointing," Arkansas defensive coordinator Paul Haynes said, "because you play decent most of the game but then we had a chance to win at the end and just didn't finish. We just didn't make the plays."
Conversely, Freeze said, "I'm thrilled. Offensively we sputtered the whole second half but made the drive we had to with the game on the line. The ride home will be really, really sweet."
Arkansas had the sweet start with Smith gambling and winning on Wilson's fourth-and-11 22-yard pass to Hamilton to the Ole Miss 13 before Hocker kicked a 22-yard field goal for a 3-0 lead at 11:17.
Arkansas took a 10-0 lead on Wilson's 42-yard touchdown pass to senior tight end Chris Gragg at 5:33 of the first quarter.
It was a costly touchdown. Gragg, returning after missing three games with a knee injury, injured his knee and did not return nor did senior running back Knile Davis (pulled hamstring on a 23-yard first-half catch).
Wilson also got hit in the hip, throwing the TD and was seldom quite right thereafter. Officially, Wilson threw two interceptions but just missed being picked off several more times while completing 24 of 43 for 297 yards and TDs to Gragg and walk-on tight end Austin Voelzke.
Wallace tallied his lone TD pass to Vince Sanders, a 4-yarder, at 13:47 of the second quarter. Backup quarterback Barry Brunetti rushed a 1-yard TD after the blocked punt.
Arkansas was up 17-14 on Wilson to Voelzke, capping a 13-play 95-yard drive with 1:21 left before intermission.
Ole Miss ended the first half like it ended the drive, on a scoring drive.
The Rebels went 75 yards in 10 plays with running back Jeff Scott scoring from the 1, just 20 seconds before half and Ole Miss out of timeouts.
Rose kicked a 27-yard Ole Miss field goal at 3:20 after Wilson's second interception. Rose kicked his 53-yarder on a drive started by Wallace hitting the same pass three consecutive times down the sideline.
"They ran the same play and we had it called but we just didn't get lined up to it," Haynes said. "Those three points hurt."
Johnson "took the team on his back," Arkansas offensive coordinator Paul Petrino said, with runs of 20 and 21, the latter taking a pile about 5 yards forward before his tying touchdown.
"I was just trying to will my team to victory," Johnson said. "It's a tough loss so really I don't think I ran the ball hard enough to win."
"