Hogs: Morgan matures at receiver; Walker shines at tailback; Rohan's gains; notes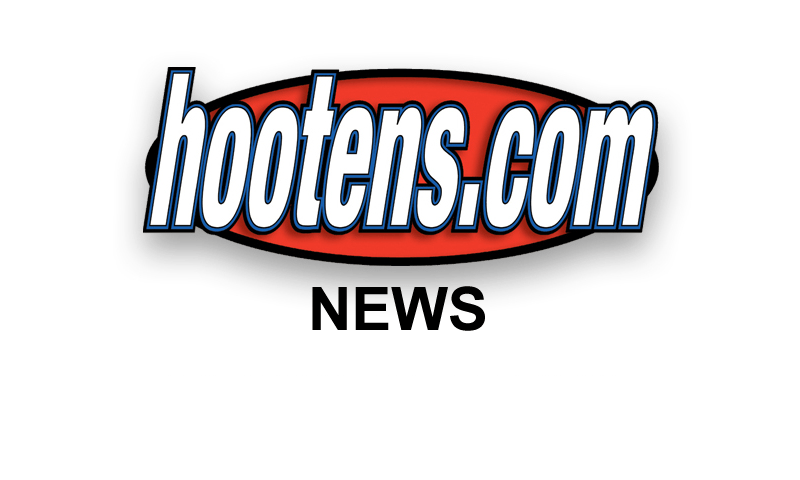 | | |
| --- | --- |
| | |
| | Jr WR DREW MORGAN |
FAYETTEVILLE - If wide receiver Jared Cornelius returns from injury Saturday as Kody Walker did last week against Auburn, the Arkansas' offense will welcome back a productive re-addition.

Out since breaking his hand the second game, Walker played a role Saturday even bigger than his 6-2, 260-pound body by running for two overtime touchdowns and catching a two-point conversion pass in Arkansas 54-48 four-overtime SEC victory over Auburn.


Walker took over at tailback after the season-ending neck injury Saturday to freshman running back Rawleigh Williams.

Cornelius, seven catches for 150 yards and a TD in 2015, is set to play in Saturday's 3 p.m. non-conference homecoming game vs. University of Tennessee-Martin. Cornelius hasn't played since breaking his arm after catching a pass in the 35-24 loss to Texas Tech three games into the season.

"Jared did everything," receivers coach Michael Smith said Tuesday night after the Razorbacks practiced. "He took every rep, caught punts, ran back kicks. He's full-go. I expect him to go out and start Saturday. Of course, we're going to have some precautions because we don't want to get him hurt in practice, but he's full go."

MORGAN, REED EXCEL
With Cornelius absent and senior Keon Hatcher and junior Cody Hollister injured, juniors Drew Morgan of Greenwood, and Dominique Reed of Camden Fairview, have contributed significantly. Morgan has caught 33 passes for 484 yards and six TDs, including during the first and fourth overtimes against Auburn.

Reed has 10 receptions for 166 yards for two TDs, and has three carries for 25 yards, including an 11-yard TD on a jet sweep against Auburn.

Has Morgan, with just 10 catches for 181 yards all last season, surprised Smith?

"People keep asking me that," Smith said. "No. He's the first recruit I had when I got here. The thing that is good to see is he has matured as a wide receiver. He has learned his craft. He has taken a lot of things that he didn't know as a true freshman and didn't know last year as a sophomore and put them into play now as a junior. And through experience, he has gotten better and better and better. Jared Cornelius the same way. He is a better receiver than he was last year. Keon Hatcher (before breaking his foot) is light years ahead of where he was as a sophomore when I first got him. So that's part of the process."

Reed's process was delayed while completing academic requirements at junior college. He wasn't at the UA for spring ball nor for the voluntary summer workouts until late July.

"He's catching on," Smith said. "Dominique is a hungry guy and loves to compete. He has taken it upon himself to learn this offense. We have continued to bring him along slowly, but he has done some great things. We just have to keep giving him the ball. That fly sweep, the dude can fly man."

WALKER WELCOMED BACK
Walker gladdened the heart of first-year running backs coach Jemal Singleton as Singleton knew he would from first coaching him last spring.

"You saw the glimpse of what I had been hoping for before injuries took him away from that," Singleton said Tuesday. "You look at spring ball and the spring game and how he played, the excitement from the coaching staff for Kody Walker was extremely high and this game proved he is more than capable."

COLLINS RUNNING BUT FUMBLING
Although netting 105 yards and a TD on 25 carries and catching three passes for 39 yards against Auburn, junior running back Alex Collins gave way late in the game to Walker because Collins fumbled twice, one recovered by QB Brandon Allen and one recovered by tight end Hunter Henry.

"Two fumbles are unacceptable," Singleton said Tuesday. "We can't win with that. He's got to take care of the football or he can't play. He's got to show he can do that. He's got to continue to be a better player every game. He has got to work on that and get the little things right."

KENDRICK JACKSON RETURNS
Freshman fullback Kendrick Jackson is practicing again and alternating with Jones after missing the Auburn game because of a concussion during the open date week practices and replaced against Auburn by sophomore Chris Jones of De Queen.


Walker was playing fullback and tailback before breaking his hand, but with Rawleigh Williams out, Walker is strictly a tailback now, Singleton said.

Second-year freshman running back Juan Day of North Little Rock, redshirted last year coming off knee surgery in high school and then injuring the knee requiring surgery last spring, is practicing and could play some with the Hogs shy on tailbacks.

DAY'S PROVING GROUND
"Really it's a trust factor," Singleton said of Day proving himself in practice. "He has to earn the trust of the coaching staff on what to do and do the things we know he is capable of doing. It all depends on Day."

ROHAN'S GAINS
Most remembered last year for his 100-yard interception TD return against Ole Miss and disciplinary suspension from the Advocare Texas Bowl, senior safety Rohan Gaines sticks in defensive coordinator Robb Smith's memory this fall as the secondary's steadying hand.

Smith praised Gaines' leadership against Auburn even more than his nine tackles.

"Rohan has had his ups and his downs, but he has stayed the course." Smith said. "He has believed in himself. He has believed in the system and he has done a heck of a job and improved. The guys really respond to him because he is not afraid to communicate and get us in the right call. He has done a phenomenal job with that this year."




"