Hogs get healthy for Miss. St.; O line recruits love fake FG; scouting MSU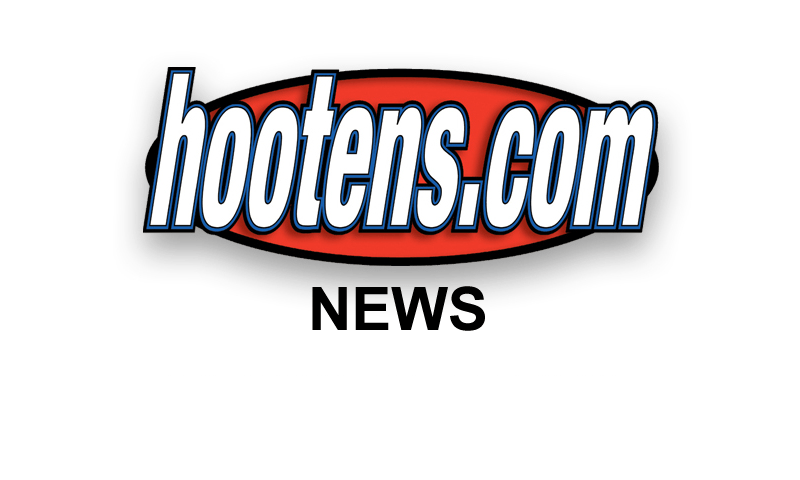 FAYETTEVILLE - For Saturday's visit to No. 1 Mississippi State, the Arkansas Razorbacks should be mostly healthy for the first time in three weeks.
The Razorbacks (4-0, 0-4 SEC West) take on MSU (7-0, 4-0) at 6:15 p.m. Saturday on ESPN2.
| | |
| --- | --- |
| | |
| | Arkansas HC BRET BIELEMA |
Sophomore linebacker Brooks Ellis missed the 45-32 SEC loss to Georgia and last week's 45-17 non-conference victory over Alabama-Birmingham with a deep knee bruise. Ellis and starting freshman cornerback Henre Toliver (idled for the UAB game by a bruised back against Georgia) seem to be in Arkansas's game plan.
Ellis, of Fayetteville, will practice against the scout team in Tuesday's practice in pads, Coach Bret Bielema said Monday. Toliver should return Tuesday or Wednesday.
Sophomore junior college transfer Josh Williams started the past two games at middle linebacker. Sophomore cornerback D.J. Dean subbed for Toliver, starting against UAB.
PLAYER RECOGNITION
For the coaches' recognition for individual play against UAB, Bielema cited running back Jonathan Williams, 18 carries for 153 yards with a touchdown run and TD catch, as Arkansas' offensive player of the game. Sophomore cornerback Jared Collins was the defensive player of the game with honorable mention to senior linebacker Martrell Spaight of North Little Rock.
Sophomore place-kicker Adam McFain of Greenwood earned honorable mention special teams for a 49-yard field goal on his first ever Arkansas field goal attempt and for his six of six extra points.
Considering Arkansas' placekicking woes, McFain could be special teams player of the game, but 340-pound offensive guard Sebastian Tretola grabbed that honors by lobbing a 6-yard TD pass to snapper Alan D'Appollonio off a fake field goal.
"The two guys we gave it to were of course our prize, D'App on the catch and Tretola on the throw," Bielema said.
Bielema took several questions Monday about the now nationally renowned trick play and said his phone "blew up" with prospective offensive linemen recruits attracted by one of their own throwing a TD pass.
MOVING ON
However, Bielema said Monday "it's time to move on" with Coach Dan Mullen's No. 1 Bulldogs awaiting as Arkansas' fifth national Top 10 opponent.
Auburn was ranked fifth, Texas A&M sixth, Alabama seventh, and Georgia 10th, at the kickoffs of Arkansas' four SEC losses this season.
"I know Zack (Higbee, Arkansas' sports information director) hit me up on Sunday early that we were the first team in college football to play five straight Top 10 (in the same conference) teams in the history of college football," Bielema said. "It is kind of a unique stat, and maybe to other people it might faze them. But to us, it really doesn't. Mississippi State deserves to be ranked right where they're at, No. 1, I believe, in both polls."
Mississippi State and Arkansas battled to overtime last season before State prevailed 24-17 in Little Rock.
PRESCOTT AND ROBINSON
However, Mississippi State played that down-to-the-wire thriller without injured quarterback Dak Prescott. Prescott is a leading candidate for the 2014 Heisman Trophy. He has completed 114 of 189 passes for 1,694 yards with 15 touchdowns vs. five interceptions while averaging 5.4 yards per carry rushing (124 attempts for 664 yards with 10 TDs).
"He's a very, very effective runner with the ball," Bielema said. "He breaks tackles. He makes people miss. He runs with his pads down. I think in the throw game, they use his skill set very well whether it's on the move on through play-action, so it allows him to do some things there. And the third thing, probably is, he's just playing with great confidence. You can tell by the way he carries himself and the way he conducts himself, and the way the players rally around him, I think they have great confidence in what he's doing."
Prescott doesn't want or need to be a one-man show. Running back Josh Robinson, 197 yards rushing against Kentucky last Saturday, has netted 887 yards on 121 carries for a 7.3 average and 10 TDs.
"I think he's a powerful runner," Bielema said. "Runs very hard. I know we gave a stat yesterday that we had charted his yards after contact are a lot ... They (Prescott and Robinson) kind of feed off one another, I think."
Defensively, Bielema said Mississippi State reminds him of last year's SEC champion Auburn Tigers.
"They kind of give up some yardage in some other areas," Bielema said. "But the closer they get to the red zone the more stingy they get. One thing that jumped out to me is how we are playing them about the same time we did Auburn a year ago when they are making a big run like Auburn did. I think they are very good in the red zone.
Bielema is auditioning punt returners this week after D.J. Dean fumbled a punt away to UAB and replecment returner Demetrius Wilson also fumbled but recovered his muff.
"