Hogs: RB Rawleigh Williams out, but WR Cornelius returns; more notes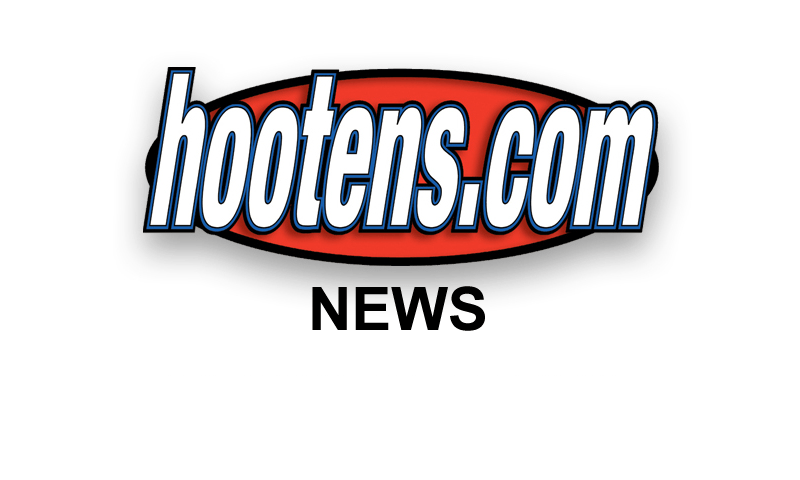 | | |
| --- | --- |
| | |
| | Soph WR JARED CORNELIUS |
FAYETTEVILLE - Arkansas freshman tailback Rawleigh Williams' season-ending, surgery-requiring neck injury was the only major hurt to the Hogs during Saturday's 54-46 four-overtime victory over Auburn.

Arkansas head coach Bret Bielema did not delve in the specifics but said Williams was released Monday from the Physicians Specialty Hospital where the surgery was performed Saturday night.

Williams and Bielema said doctors expect a full recovery.

"It'll be a work in progress over the next couple of months," Bielema said Monday. "But he's upbeat. Every report says he's probably going to be able to play again. It won't be until next year."

CORNELIUS RETURNS
Sophomore wide receiver Jared Cornelius, breaking his arm while catching the first pass of Arkansas' 35-24 loss to Texas Tech during the season's third game, is listed first-team active on this week's depth chart. Arkansas takes on Tennessee-Martin (5-2) of the Ohio Valley Conference at 3 p.m Saturday on the SEC Network TV.

"As long as we don't have any setbacks during the course of this week, he should play Saturday," Bielema said of Cornelius. "A little bit ahead of schedule, but it's one our medical staff feels very, very good about."

JOSH WILLIAMS OUT THROUGH SPRING
Junior linebacker Josh Williams, breaking his tibia during the 24-20 SEC victory at Tennessee, faces a long rehab and likely will miss spring ball, Bielema said Monday.

Senior quarterback Brandon Allen finished the Auburn game limping from a leg bruise after catching an 11-yard throwback pass from receiver Duwop Mitchell during the second overtime. Allen will practice this week and play Saturday, Bielema said Monday.

CBS SETS HOGS-REBELS KICKOFF
CBS announced Monday it will televise the Razorbacks' SEC West game at Ole Miss at 2:30 p..m. Nov. 7.


BRANDON'S BEST
For his team awards he bestows only after a victory, Bielema said Monday that Allen of Fayetteville was the team's Offensive MVP. "He probably played one of the most complete games of his career," Bielema said.

WALKER INDISPSENABLE
Offensively Bielema also cited junior running back Kody Walker, vital in the overtimes in his first game back from breaking his hand, junior tight ends Hunter Henry and Jeremy Sprinkle, and junior receivers Drew Morgan and Dominique Reed.


Walker, 3- and 4-yard touchdown runs and catching a 2-point conversion pass during the overtimes, was essential off the bench with starter Alex Collins (25 carries for 105 yards plus 3 catches for 39 yards) banged up before the finish and Williams rushed to the hospital during the third quarter.

"If Kody Walker doesn't go into that game, I don't know if we win," Bielema said Monday. "Just an incredible effort by him down the stretch and perseverance."

MORGAN'S TWO-FER
Morgan caught two TD passes from Allen during the overtimes, the first a 6-yarder in a tight window and the second taking a 2-yard out-route and juking a nearby tackler to take it for what proved to be the 25-yard game-winner.

Bielema lauded both plays but said Morgan's premier play of the day was the 6-0, 195-pounder blocking two bigger Auburn Tigers on Walker's third overtime TD run.

"The smallest guy on that side of the field is Drew Morgan," Bielema said. "He not only takes his DB that's covering him, but he also blocks a linebacker about twice his size, and Kody just walks into the end zone."

SAFETIES STAND OUT
Bielema cited punter Toby Baker four for a 42.5 average, and place-kicker Cole Hedlund, a 25-yard field goal and five for five on PATs, as special teams MVPs. Bielema awarded safeties Josh Liddell, the junior from Pine Bluff Dollarway for breaking up the game's last pass, and senior Rohan Gaines, as Defensive Co-MVPs.

16 TACKLES AND CAN DO BETTER
Freshman weakside linebacker Dre Greenlaw of Fayetteville, 16 tackles, graded higher with the SEC Office in Birmingham as its SEC Defensive Freshman of the Week, than his 70 percent grade by Arkansas linebackers coach Vernon Hargreaves and defensive coordinator Robb Smith.

"The good news was he got a lot of tackles, but he can play a lot better," Bielema said. "If I had one or two more linebackers I think we'd actually be playing better because he's getting worn so thin. He's back there as a kickoff returner as well because he does a great job back there. He's on KO coverage."

Smith said even with the 16 tackles, Greenlaw "knows this wasn't one of his best games" and that he reported Sunday eager for extra film study.

TOLEDO TOE TRIGGERS UTM ALARM
Given Arkansas lost to underdog Toledo in Game Two in Little Rock, Arkansas offensive coordinator Dan Enos doesn't fret about the Hogs overlooking their lower division FCS opponent Saturday.

"We already stubbed our toe against Toledo," Enos said. "I think we have their attention."




"