Hogs: D-coordinator Robinson candid in assessment; scouting Vanderbilt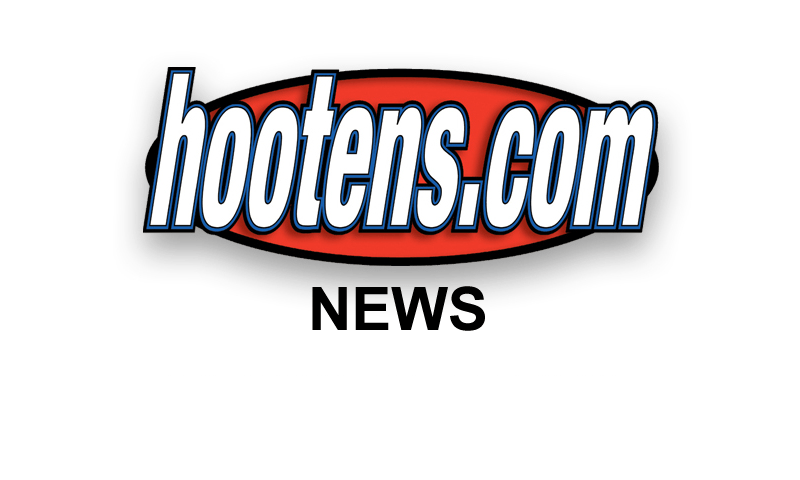 FAYETTEVILLE - Super Bowl quarterback Aaron Rodgers (Green Bay) is the super brother to Vanderbilt starting QB Jordan Rodgers, but genetics do not concern the Arkansas Razorbacks.
| | |
| --- | --- |
| | |
| | Hogs miss DE T. Wright. |
The Commodores (4-3, 1-3) and BCS 10th-ranked Arkansas (6-1, 2-1) collide at 11:20 a.m. Saturday on the SEC-TV network in Nashville, Tenn.

Asked if he can tell the Vanderbilt quarterback's lineage to a football family, Arkansas senior middle linebacker Jerry Franklin replied, "Naw. I know what you are talking about, but nobody on the team brings that up. We are not paying attention to that."

Jordan Rodgers quarterbacked Vandy to a 44-21 victory over Army last week in his debut start.

"He's done a lot for them," Franklin said. "Basically change the game for them a little bit in what they are doing and what they are executing. They are a completely different team than they were last season."

Rodgers avoided sacks that previous starter Larry Smith absorbed. "He does a pretty good job running the ball," Franklin said. "He's not afraid to take off running."

SORRY TO START LATE
His Wednesday work running longer than expected, Arkansas defensive coordinator Willy Robinson apologized to media attending Wednesday's postpractice press conference.

"I'm sorry we are getting started late," Robinson said. "Kind of the way we start games."

Robinson's quip beat media to the punch on the first topic for every press conference since the Razorbacks followed slow starts with big victories over Auburn and Texas A&M by trailing underdog Ole Miss 17-0 during Saturday's first half before winning 29-24.

Apparently the Razorbacks started practice fast Wednesday.

"We came out really good yesterday (Tuesday) and today as well," Robinson said. "Today they started fast and they finished strong. That's key to us. That's what we've got to do. We've got to carry it over on Saturdays."

At least the Hogs have retaliated when the opposition struck first since their 38-14 loss at Alabama, Robinson said.

"It's a matter of when you do get hit in the mouth, how do you respond?" Robinson said. "I think that's something that's been admirable, even though we've found ourselves in really bad situations. Against better football teams as this year goes on, it's going to be something that you can't get started that slow. This Vanderbilt football team on offense is really fast, very good athletes."

Vandy routed Ole Miss 30-7 and played current SEC East leader Georgia close in a 33-28 loss.

STARTS WITH STACY
Vanderbilt running back Zac Stacy ran Army ragged, netting 198 yards on 21 carries.

"We definitely have to take care of him," Robinson said. "We've got to stop him first. I think they'll go in with the same game plan that Ole Miss did and try to control the ball. To try to keep the offense off the field as much as possible. They have the capability of doing that. They have three returning starters in the offensive front. They've got a running back who's explosive. Stacy can can run the football. He catches the ball. He blocks well. He's very competitive. Then he's attempted a couple passes. There are a lot of tricks in their offense. So they keep you off balance. He adds to that dimension of it."

Jerry Franklin said Stacy isn't all that big (5-9, 208) nor track team fast, yet very good. "He's a little guy who can run away from you," Franklin said. "He doesn't move real fast but at the same time you don't see anybody chasing him down. So he has pretty good speed."

Like Willy Robinson, Arkansas senior outside linebacker Jerico Nelson cites Stacy's versatility.

"He's shifty," Nelson said. "He's a powerful back, but he also could throw the ball. This year they've done a couple of reverse passes and halfback passes with him. So we have to watch out for the trickiness in the running game."

TAKING NO DIVES
Nelson recorded a 39-yard touchdown interception when Arkansas vanquished Vandy 49-14 in Fayetteville last year but did so with a finishing dive that, Coach Bobby Petrino has since emphasized, would have voided the touchdown with the new celebration penalties invoked this year.

"I want to do it (the touchdown interception) again but, yeah, without the dive," Nelson said. "I will take it to the sidelines and celebrate with my teammates. That's one thing in the off-season Coach P told us a lot about the penalties and the changing the rules and that was one of the videos he showed is when I dove at the 1-yard line. So that's something I can't do again."

FORGET DIPLOMACY
Robinson said something the Hogs can't do again is lose outside containment, a problem since defensive end Tenarius "Tank" Wright broke his arm during the Sept. 24 game at Alabama.

Wright is still "a ways" from returning game-ready Petrino said during the SEC Media teleconference.

Answering a reporter's diplomatically worded question Wednesday about "inconsistent" containment, Robinson replied, "Oh, don't be nice, man. Just say it's really been bad. It has been bad."

However, Robinson said the emergence of true freshman defensive end Trey Flowers has helped.

"I think Trey Flowers has added another dimension," Robinson said. " We've missed some guys at that position, and Trey's really taken a step ahead. I think any time you get into that position you've got to put it on your secondary as well. You know, it's not flag football. You don't get those five stars just because you can cover a guy. We ask our secondary kids to tackle, as well. We've had some letdowns there."

"