Allen, Arkansas finally win a close one, top Auburn 54-46 in four OTs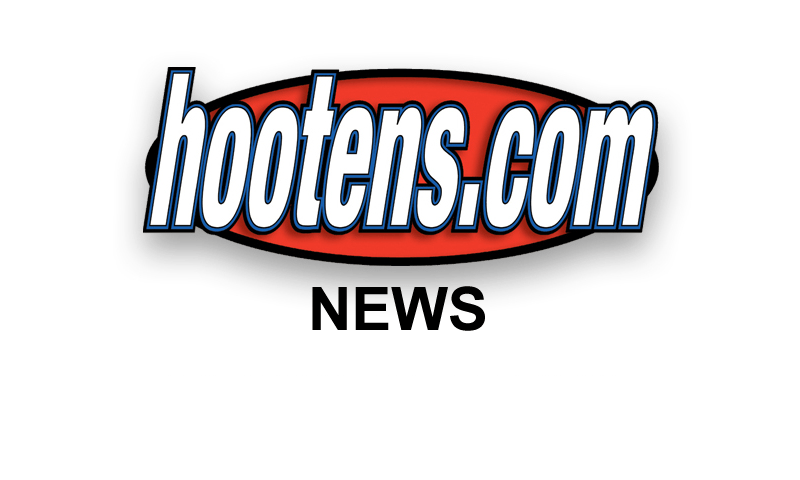 | | |
| --- | --- |
| | |
| | Sr QB BRANDON ALLEN |
FAYETTEVILLE - At least for a couple of days, the message boards and talk shows should extol Brandon Allen for winning a close game instead of blaming him for another loss.

Actually, Arkansas' fifth-year senior quarterback made enough plays to win five close games Saturday given the Razorbacks never trailed in regulation then needed Allen's big plays through four overtimes to outlast Auburn 54-46 before an announced 72,008 at Reynolds Razorback Stadium.

The emotion-filled SEC triumph for Bret Bielema's Razorbacks over former Arkansas high school championship coach and former Arkansas offensive coordinator Gus Malzahn's Tigers boosts Arkansas to 3-4, 2-2 in the SEC West. Arkansas plays host to Tennessee-Martin in a non-conference clash at 3 p.m. Saturday at Reynolds Razorback Stadium.

Auburn falls to 4-3, 1-3 in the SEC West, and plays host to SEC West rival Ole Miss next week.

Allen did it all in the 11 a.m. game that lasted past 4 p.m. He completed 19 of 31 passes for 233 yards and three touchdowns with one interception, including two TDs in overtime along with two 2-point conversions. Allen ran for first downs on third down, and even caught an 11-yard overtime throwback pass from wide receiver/former QB Duwop Mitchell.


By doing it all with help from playmakers, Allen snapped three seasons of never winning a close SEC game, including three previous overtime games to Mississippi State in 2013 to Texas A&M in 2014 and this season's SEC opener vs. A&M.

Allen's finishing touches Saturday included a fourth overtime 25-yard TD pass to Drew Morgan and 2-point conversion passes to running back Kody Walker. Arkansas safety Josh Liddell broke up Auburn quarterback Sean White's fourth-and-9 pass for Ricardo Louis, the Auburn receiver whose three big catches during the final 1:07 of regulation set up the Auburn field goal for the 24-24 regulation tie. Louis, however, dropped a would-be fourth-overtime TD two plays before Liddell's breakup saved Arkansas' longest day of 2014.

"Well, I'm glad that game was at 11 or else we would be here until midnight," Bielema said.

The coach would have stayed through Sunday morning to see his Hogs and QB so elated.

"A lot more fun, I'll tell you that," Allen said when asked to contrast Saturday's success with all the close losses. "Yeah, we knew we could always make plays. I've always had confidence in myself and the guys to do it. Tonight we kind of just put it together when we needed to late in the game. It was a great win for the team."

Obviously it wasn't so great for Malzahn. He saw his team rebound from 14-0 it tie 14-14 then rally to tie it 21-21 and 24-24 before the twists in overtime.

"First of all that was a tough one," Malzahn said. "No doubt about it. Our guys played with a lot of heart. You have to give Arkansas credit. They responded numerous times when they had to. They made plays, and we just didn't get it done."

Asked about Louis' drop during the fourth overtime, Malzahn said, "Ricardo made two plays to send it to overtime. That (the OT drop) is a tough deal."

Arkansas' overtime also highlighted Walker, summoned especially in the second half with lead running back Alex Collins (25 carries for 105 yards and a TD) banged up and backup freshman Rawleigh Williams hospitalized with a third-quarter neck injury (conscious and moving his extremities), Bielema said. Walker rushed for 3- and 4-yard overtime touchdowns.

Also in Arkansas' overtime, Allen threw an overtime two-point pass to tight end Jeremy Sprinkle. Cole Hedlund, who nailed a 25-yard field goal for the 24-21 lead with 1:07 left in regulation, kicked two overtime extra points before two-point tries became mandated from the third overtime on.

For Auburn's overtime, running back Peyton Barber rushed for three touchdowns. Daniel Carlson, whose 41-yard field goal with four seconds left in regulation wrought overtime, kicked two overtime PAT's before White's two-point pass to Melvin Ray achieved the 38-38 tie completing the third overtime.

Arkansas started fast, leading 14-0 by its third possession.

Junior college transfer and Camden Fairview grad receiver Dominique Reed scored the game's first touchdown on an 11-yard jet sweep at 11:33 of the first quarter. His run completed a 75-yard drive that included three Allen passes to tight end Hunter Henry for 52 yards.

Henry wouldn't catch another until the overtime.

Arkansas started its second scoring drive at 3:59 in the second quarter and finished it with Allen's 23-yard TD pass to Sprinkle at 14:22 of the second quarter.

The Hogs appeared ready to make it 21-0 until Allen threw his only pick, intercepted by Kris Frost at the Auburn 4-yard line.

The Tigers seized momentum with a 16-play, 96-yard drive. Barber, 37 carries for 120 yards, scored from the 1 for Auburn to trail just 14-7 just before intermission.

Auburn received the second-half kickoff and powered a 13-play 75-yard drive to tie it 14-14 on Jason Smith's 9-yard run.

Collins, running behind fullback Chris Jones of DeQueen, scored Arkansas' 7-yard TD to lead 21-14, but Aunurn's Jeremy Johnson, he passing QB whom White displaced, came in for one play and used his 6-5, 240 size for a fourth-and-1 TD sneak to tie 21-21 before Hedlund and Carlson swapped field goals.

Auburn took three plays to score its first overtime touchdown, but never scored that easily again, while Allen came through with his fourth-and-6 TD pass to Morgan after converting a third and 8 with a 10-yard pass to Henry.

"That first overtime we were giving up yards, and they were just banging us," said Arkansas freshman linebacker Dre Greenlaw with a game-leading 16 tackles. Greenlaw credited senior safety Rohan Gaines for inspiring the defense. "Rohan came to us and said, 'That's not us! We kind of fed off that and got it right."

Meanwhile Allen took over the offense and the game.

"He kept everybody level-headed," Morgan said. "He kept everybody up."

Walker said of his fellow fifth-year man, "Brandon played his butt off. We got this for him and he got it for us. He was clutch."




"