UA-Birmingham offense rolled at No. 1 Miss. State, looks to upset Hogs' homecoming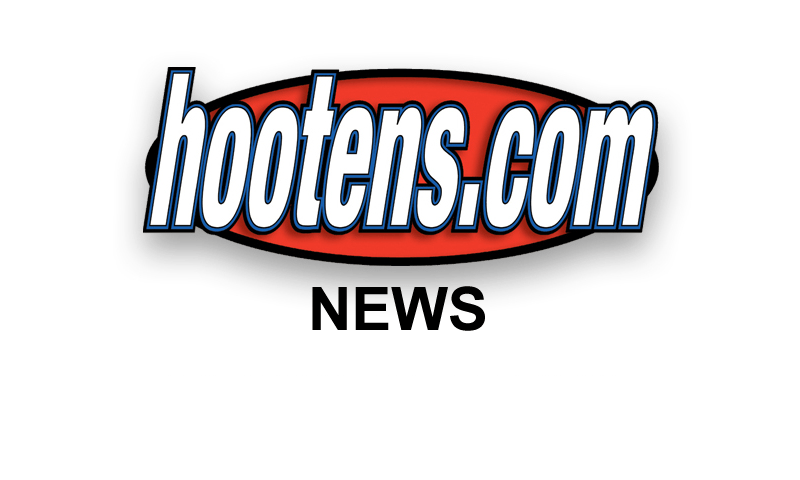 | | |
| --- | --- |
| | |
| | ARKANSAS HC BRET BIELEMA |
FAYETTEVILLE - Given Arkansas' four losses were all against SEC teams ranked in the Top 10, a homecoming against the University of Alabama-Birmingham must seem like a reprieve.
Arkansas (3-4) is favored by 23 points Saturday when it meets UAB (4-3 of Conference USA) at 11 a.m. at Reynolds Razorback Stadium on SEC Network television.
Still, UAB played No. 1 Mississippi State closer than either No. 5 Auburn or Texas A&M. The Blazers out-gained MSU 548-516 yards but lost 47-34 on Sept. 6 in Starkville. Mississippi State beat A&M by 17 and No. 5 Auburn by 15 in Starkville.
Auburn, A&M, No. 4 Alabama, and No. 9 Georgia are victors over Arkansas.
So Arkansas coach Bret Bielema and his staff remind the Razorbacks that while not a SEC nationally ranked team, this is no Nicholls State cupcake (a still winless 73-7 Arkansas September victim).
BLAZERS BETTER POST-GARRICK MCGEE
Under first-year coach Bill Clark, a former longtime high school coach and former University of South Alabama defensive coordinator, UAB already is one shy of what former Coach Garrick McGee's Blazers won in two years.
Bobby Petrino's Arkansas quarterbacks coach in 2010 and 2011 and offensive coordinator in 2011, McGee went 5-19 as UAB's head coach in 2012 and 2013 then fled to Louisville to rejoin Petrino as offensive coordinator.
"UAB has done some really good things, obviously played a heck of a ballgame against Mississippi State," Bielema said. "Coach Clark has done an outstanding job wherever he has been. They put up a lot of points against Mississippi State and by the same account in other ballgames scored a lot of points. Defensively they are pretty opportunistic and play multiple fronts and bring a lot of different pressures."

HOGS EYE UAB, PEAK AHEAD TO NO. 1 MISS. ST.
Arkansas party line is it must respect every opponent and focus on correcting what cost the Hogs in a heartbreaking 14-13 loss to Alabama and in Georgia's 31-point second-quarter and eventual 45-32 win in Little Rock.
"I don't believe we have had any issues on that," offensive coordinator Jim Chaney said of discounting UAB. "We are focused on Arkansas and taking care of some of the mistakes we have been making. That's all we are trying to get done right now."
Yeah, but isn't Mississippi State a motivational reminder?
"I know we have used that ballgame to watch a lot with the kids," Chaney said. "But at the end of the day, we have to play better."
The Hogs play at Mississippi State next Saturday.
Defensively, UAB is no Alabama, Auburn or Georgia, but the Blazers aren't a soft touch, Chaney asserts.
"They do not lack for aggression," Chaney said. "They will hit your butt from the front-line of their defense to the linebackers all the way to the back."

UAB ROLLED AT NO. 1 MISS. STATE
Arkansas defensive coordinator Robb Smith should have no problem gaining his players' attention off of UAB's 548 yards on Mississippi State.
Ranking only behind Arkansas' Alex Collins among freshman running backs last season, UAB sophomore running back Jordan Howard in 2014 has netted 752 yards and 7 touchdowns on 151 carries.
Mississippi State contained Howard, 24 carries for 89 yards, but he has since popped 183 yards in a 42-39 victory at Western Kentucky and 121 yard in last week's 34-22 loss at Middle Tennessee State.
While Mississippi State neutralized Howard, UAB quarterbacks Chris Clements and Jeremiah Briscoe strafed State for a combined 16 of 34 for 435 yards and three TDs of 88, 81 and 75.
UAB receiver Maudrecus Humphrey caught none of those TDs but is UAB's third-leading receiver with 18 catches for 247 yards.
Clark lauded Arkansas' huge offensive line, impressive running backs (Jonathan Williams and Collins) and play-action game and a defense that held Alabama to season low. But as Mississippi State can vouch, Clark's respect doesn't mean he's awed.
"It's a game we want to win just like Mississippi State," Clark said. "We are going down there to compete our tails off."
"