Recruiting: QB Warford, DT Broughton pace Class 4A No. 2 Malvern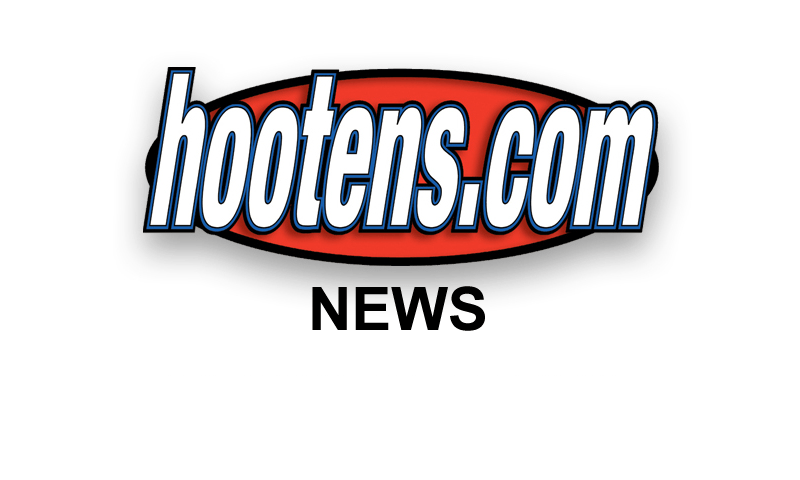 QB Austin Warford


An unexpected guest may attend Malvern's May 18, 2013 graduation ceremony.

"I'm going so I can make sure Austin Warford walks across the stage," Nashville coach Billy Dawson jokes. "It seems like that sucker has been making plays for them for a long time."

Dawson's Scrappers (6-2) play host to undefeated Malvern (8-0) Friday night in a key 7-4A showdown.

Dawson has led Nashville to a 71-6 record, including three consecutive state titles from 2005-2007. But Nashville hasn't won a conference championship since 2009, Dawson's final season before taking a two-year hiatus to serve in the ministry. Dawson returned to Nashville in the winter and immediately focused on 2011 state runner-up Malvern and its multi-dimensional QB.

"He's an awesome leader," Dawson says. "You can tell it's his team. We tell our kids that he is going to make some plays, and all we can do is limit the number of big plays. He does some things that make you go 'wow'."

Malvern has compiled a 25-9 record during Warford's 34-game tenure at QB. The Leopards haven't won a conference title since 1997, but their resurgence coincides with Warford's maturation at QB. He's led the Leopards to victory 14 of the past 15 games.

Warford's elusiveness helped Malvern escape Class 3A No. 1 Glen Rose 31-28 in the opener, when he ran for 142 yards and a touchdown and threw a critical 53-yard TD strike.

That was just a warm-up for Warford (5-10, 190). He passed for 165 yards and three TDs and ran eight times for 104 yards and another score Week 6 in a 29-0 triumph over Ashdown. The senior QB bailed out Malvern last week. He passed for 145 yards and a TD, ran for 137 yards, two touchdowns and plunged for a crucial two-point conversion in a 21-18 come-from-behind victory over CAC.

Warford owns 4.5 speed, bench presses 300 pounds, squats almost 500 pounds and vertical jumps 33 inches.

"I would hate to defend him," Malvern coach John Fogleman says, "because he can beat people with his feet and arm. He has a knack for making people miss. He turns in a lot of big plays on scrambles."

Warford completes 64 percent of his passes (72 of 112) for 1,391 yards and 16 TDs this year, with three interceptions (his first was a Hail Mary at the end of the first half against Ashdown). Warford has rushed for 725 yards (11.7 yards per carry) and nine scores.

Henderson State and Ouachita Baptist are recruiting Warford. "I'm shocked that a mid-major hasn't taken a hard look at him," Fogleman says. "I think he can play big-time college football. We've sent tape out to every college in the area. I guess it's his height."

Warford isn't the only Leopard with the potential to play college football. Defensive tackle Trey Broughton (6-2, 290) anchors Malvern's stingy defense (14 points per game). Only one conference opponent in the past two years (Pulaski Academy) has scored more than three TDs against the Leopards.

"Teams have a hard time scoring on Malvern in the red zone," Dawson says. "They are so big and physical up front, it makes you change what you want to do."

Broughton (300-pound bench press) may not immediately qualify academically to play in college, "but I can't understand why some SEC school hasn't taken a shot with him," Fogleman says. "They can place him in a junior college, and he'll be a good player for them in two years. He has everything college coaches want in a defensive lineman: size, strength and athletic ability."

Malvern junior Kaylen Burks (6-0, 170) could emerge next season as one of the top prospects in the state. Burks, a receiver/safety, makes game-changing plays weekly. He's intercepted a state-best eight passes this fall, including one near the goal line in the final seconds to preserve last week's three-point win over CAC.

Burks' first game of the year (at Glen Rose) was one of his best, as he hauled in a 53-yard momentum-changing TD pass, then swiped an interception in the end zone with 44 seconds left to secure the victory.

Burks (4.5 speed) paces Malvern with 25 catches for 456 yards and five TDs this fall. He caught two TD passes against Ashdown, including a 99-yarder, and he intercepted two passes Week 5 in a 36-14 win at Pulaski Robinson. Burks made 76 tackles, intercepted six passes and broke up nine more last season.

"He's really stepped up as a leader in our secondary," Fogleman says. "Last week, we started him and three sophomores. The kids look to him to make plays and help us win games."

"