Hogs: Petrino praises FB Small as Johnson gains SEC honor; polls and notes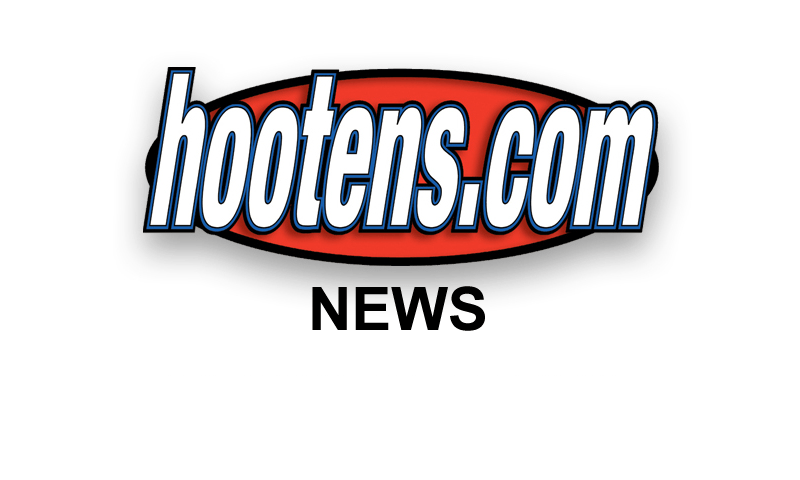 | | |
| --- | --- |
| | |
| | Dennis Johnson |
FAYETTEVILLE - The SEC named Arkansas running back Dennis Johnson as its Offensive Player of the Week after the fourth-year junior ran for a career-high 160 yards Saturday during the Razorbacks' 29-24 victory over Ole Miss.

The BCS No. 10 Hogs (6-1, 2-1) play at 11:20 Saturday morning at Vanderbilt on the SEC TV network.

Arkansas coach Bobby Petrino seemed about as proud of junior fullback Kiero Small blocking for Johnson's 15-carry performance as of Johnson's award-winning afternoon.

"Dennis did a heck of a job for us and Kiero came in there and knocked some guys out," Petrino said Saturday.

Asked Monday about Johnson's award, Petrino said, "Oh, Dennis did a great job for us. He ran the ball really well and showed his speed and quickness. I thought it was the most decisive he's been all year on his cuts. And that does take reps. The more carries you get, the more vision, the more things that you see, the better you are going to make your cuts, and that really showed up the other day. He had a great game for us."

He just as positively fielded a question about Small.

"Kiero is a guy who really helps our running game," Petrino said. "I think he gives our offense energy because of his toughness and physicalness. He is a fun guy that when you watch the video, like today when our players come in and watch the video and you see the hits and collisions and the number of the times he's the hammer and not the nail show up, it's a lot of fun and really helps us as a football team."

Arkansas senior defensive end Jake Bequette talked about Small's big hit separating an Ole Miss Rebel from his helmet. "I saw him blast that guy's helmet off," Bequette said. "That's pretty fun to see."

Small's facemask absorbs punishment from the punishment he dishes out. "I think it's eight," Small said of his facemask replacements thus far. "Something like that. I don't know the exact number, but every time I go and turn my helmet in, our equipment guy, Chuck, (says), 'Here's another one.' I think he's got a tally sheet back there, but I think it's eight."

Arkansas has started slowly its past three games against Texas A&M, Auburn and Ole Miss, but did win them all, Petrino reminded media Monday asking if he's reevaluating preparations.

"We need to do a better job, starting out," Petrino said. "But you know what I look at is the positives. I like the way we played and competed and the energy guys gave us on the sideline when we are behind and we found a way to win."

POLLS DON'T MATTER, YET
Rallying from 17-0 deficit to beat 16-point underdog Ole Miss, 29-24, raised the Razorbacks from ninth to eighth in the AP poll but dropped them from ninth to 10th in the BCS poll.

The BCS is the more important of the two these days, but even it isn't important yet, Jake Bequette said.

"If we keep winning and doing our job," Bequette said, "the BCS rankings and the bowl games will all take care of itself. We've just got to take it one week at a time. I know that sounds cliché, but that's the truth. If you get caught up in looking at the Week 7 or Week 8 BCS rankings then you're wasting your time."

Bequette said the Razorbacks had better focus on Vanderbilt (4-3), a 30-7 victor over the Ole Miss team that gave Arkansas first-half fits Saturday.

"I can remember Vanderbilt coming in here to Fayetteville with Jay Cutler (now the Chicago Bears quarterback) and beating us here," said Bequette, a Little Rock native whose father, uncle and grandfather played for the Razorbacks. "So, when I've been a Razorback fan I've always seen Vanderbilt have good teams. Maybe historically they don't have the best record, but they're always tough just like any other team in the conference. Like you saw on Saturday, if you don't bring your 'A' game you have a chance to get beat by anyone. Vanderbilt is no exception."

ESPN NIGHT GAME
Arkansas' next home game, Nov. 5 at Reynolds Razorback Stadium against reigning SEC East champion South Carolina, will kick off at 6:15 p.m. on ESPN.

So far all of Arkansas' home games in Fayetteville and Little Rock have been under the lights.

WILSON AND O'BRIEN
Arkansas junior starting quarterback Tyler Wilson was announced Monday among 16 semifinalists for the Davey O'Brien Award.

"