Recruiting: PK Sebren not only reason No. 4 Dierks chasing title(s)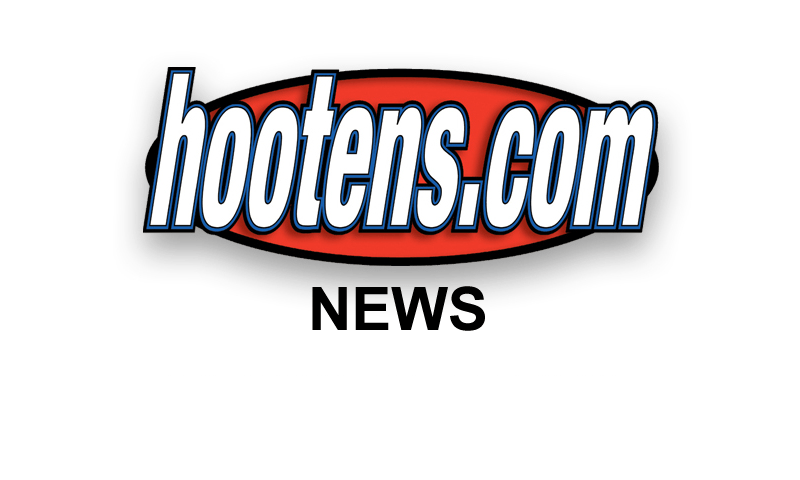 photo by D. Dove




PK Curtis Sebren
DIERKS - Undefeated Dierks needs one 7-2A victory to secure its first conference title since 2005. The Outlaws parlayed that league title into a state title game run, where they lost to Charleston 22-9.
But conference titles aren't all the Outlaws chase this fall. They want a state record, too.
Senior Curtis Sebren (5-10, 175) kicked a school-record 52-yard field goal Week 5 in Dierks' 45-0 win over Foreman. It's the 11th longest kick in state history and ranks as the state's ninth-longest field goal (two of the top 10 were free kicks).
Andrew Miller from Hackett owns the state record 57-yard free kick in 1998.
Coincidentally, Dierks plays a non-conference tilt at Hackett this week. And every time the Outlaws cross midfield, one thing will enter Coach David Bennett's mind. "We've discussed the irony," Bennett says. "It would be sweet if he got a chance to break the record at Hackett.
"Curtis hit a 62-yarder in practice last week. He consistently kicks 60-yard field goals in practice and nailed a 65-yarder a few weeks ago. His field goal against Foreman would have been good from 60 yards. He gives us a chance to put points on the board every time we cross the 50."
photo by D. Dove
QB Adam Bradshaw
Sebren's long-range accuracy doesn't surprise Bennett or Dierks special teams coach Jeff Tipton. As a freshman, Sebren set a school record in a junior high game when he kicked the game-winning 41-yard field goal against Spring Hill. He barely missed a 56-yard field goal agianst Mineral Springs, but the play was negated by penalty.

"We've known he was special," Tipton says. "Since junior high, he's been making unbelievable kicks."

Sebren, who moved to Dierks in junior high after his father retired from the military, hasn't missed an extra point (37 of 37) or a field goal (six of six) this year.

Dierks gained control of the conference by beating defending league champion Gurdon 34-15 in Week 4. Sebren kicked three field goals in that league title game, including a 42-yarder.

But Sebren isn't a one-kick pony for the Outlaws. He averages four tackles per game at safety. "He's a natural athlete," Bennett says. Sebren also plays baseball and runs track.

The majority of Sebren's kickoffs land in the end zone, forcing opponents to cover 80 yards. "When his adrenaline gets flowing, he can really kick it," Bennett says. "We want to give him a chance at the record because he deserves it. It's very rare to have any player, much less a kicker, come along who has a chance to break a record."

Sebren's attempt at the record books has gone unnoticed by college recruiters. No school has offered Sebren a scholarship. Dierks assistant coach Brad Bray called his friend, Delta State coach Todd Cooley, in September "and Todd said he could kick for them now," Bennett says. "I definitly think he can kick at the next level. He deserves a chance because he puts so much time and effort into it."

Sebren isn't the only reason No. 4 Dierks has run to a 7-0 start. Senior quarterback Adam Bradshaw (6-2, 160) passed for 2,185 yards and 17 touchdowns last year, but his stats are less this year with the Outlaws relying more on the running attack. "I don't know his future plans, but he can play for any Division II team in the state," says Bennett, a Henderson State alum. "He's got a strong, accurate arm." Bradshaw pitches for Dierks baseball team, which finished as state runner-up a year ago.
photo by D. Dove
TE Andrew Sirmon

Senior tight end Andrew Sirmon (6-1, 195) could emerge as a college prospect. Sirmon caught five passes for 120 yards and two TDs against Foreman. He hauled in a pair of scores Week 2 in a 12-point win over Centerpoint, including the game-clincher from 30 yards out at the end of the third quarter. Sirmon tallied a pair of TDs in last week's 63-20 victory over Lafayette County. The athletic Sirmon also plays basketball.

With Sebren booming kicks and a solid group of seniors contributing every week, the Outlaws could replicate the magic of 2005.




"