ASU jumps ULL, rolls to complete-game victory 50-27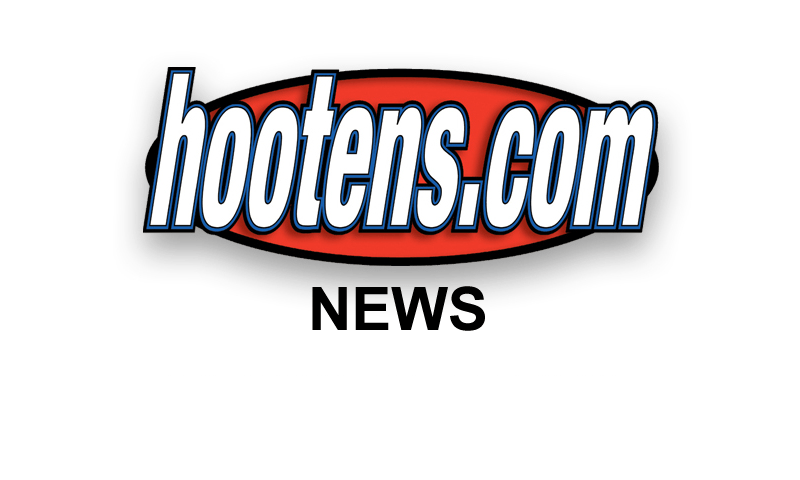 LAFAYETTE, La. - Arkansas State's Brian Davis kicked a season-high five field goals and the Red Wolves amassed 526 yards in total offense Tuesday night to post an impressive 50-27 triumph over Louisiana-Lafayette.
Arkansas State extends its current winning streak to three as the Red Wolves improve to 5-3 overall and 3-1 in the Sun Belt Conference. The Red Wolves also stretched their conference road winning string to seven games and have prevailed in 11 of their last 12 SBC encounters to date.
The A-State victory also snapped Louisiana's eight-game home winning streak and represented the Red Wolves' first win at Cajun Field since 1992 (20-7). The Ragin' Cajuns are 4-3 overall and 2-2 in conference action this season with the setback.
"I'm very proud of our team," ASU head coach Gus Malzahn said. "Coming here (Louisiana-Lafayette) we hadn't had much success in quite a few years. I'm very proud of our team defensively, offensively, and the special teams in it all came together tonight.
"It was a very important game. It was a big night with ESPN and coming into an outstanding team (Louisiana) at their home. For us to play well, it's very encouraging for me and my staff," Malzahn said.
| | |
| --- | --- |
| | |
| | PK Brian Davis |
Arkansas State registered the initial 20 points of the contest within the first 16 minutes of play. The Red Wolves took the opening kickoff and marched 45 yards on 11 plays before going up 3-0 on junior kicker Brian Davis' career-tying and season-best 47-yard field goal at the 10:29 mark. On its next possession, A-State would claim a 6-0 lead as Brian Davis connected on a 22-yarder with 4:38 left in the first quarter.

ASU's advantage increased to 13 points (13-0) on the first play from scrimmage in the second quarter when sophomore running back Frankie Jackson scored on an 11-yard sweep around the right end, completing a 42-yard, five-play drive. A-State started the drive in Cajun territory at the 43-yard line as a penalty was declined by the Red Wolves on ULL punter Brett Baer's incomplete fake punt pass attempt. Three consecutive senior quarterback Ryan Aplin pass completions during A-State's ensuing possession, including a 20-yard toss to senior wide receiver Taylor Stockemer helped set up the score.

The Red Wolves continued to make plays as senior free safety Tausean Holmes intercepted ULL quarterback Terrance Broadway's pass over the middle at the ASU 47-yard line and returned the ball 18 yards to the 35-yard line. Two plays later, Ryan Aplin hit junior wideout Julian Jones in the end zone from the 35-yard marker at 14:09 to cap a 12-second elapsed drive and give the visitors a 20-point cushion.

Louisiana-Lafayette would trim A-State's lead to 20-7 with 7:01 remaining in the first half as Terrance Broadway threw a 38-yard scoring strike to wide receiver Darryl Surgent. The Red Wolves would get six of those points back from the Ragin' Cajuns before the end of the first half on a pair of Brian Davis field goals. The ASU kicker booted a 45-yard field goal at 4:18 to end an eight-play, 45-yard drive and then drilled another from 21 yards away with 21.7 seconds left in concluding a six-play, 51-yard march en route to giving the Red Wolves a 26-7 halftime lead. ASU held a 327-179 advantage in total offense through the opening two quarters, which included a 244-145 passing yard margin.

The Ragin' Cajuns cut into ASU's 18-point lead in the third quarter with their second TD of the night as the combination of Broadway and Surgent delivered again, this time on a 25-yard pass play to draw within 26-14 at the 12:16 mark. The score remained intact for the next seven minutes before Arkansas State found the end zone for the third time as junior running back David Oku tallied untouched on a five-yard sweep to make it a 33-14 ballgame at 5:23 in the third. ASU wasn't done putting points on the board in the quarter however as freshman Rocky Hayes broke loose through the Louisiana defense on a 57-yard "highlight reel" scoring run just under the two-minute mark to give ASU a commanding 40-14 lead.

The fourth quarter, which featured a combined 23 points, saw A-State go up 43-14 on Brian Davis' fifth field goal from 29 yards with 8:58 left in the game. The Cajuns countered on Torrey Pierce's five-yard TD rush at 6:58 before Frankie Johnson posted his second TD run of the evening on a two-yard dash with about a minute left to give A-State a 50-21 lead. Louisiana scored on the game's final play as Terrance Broadway tossed a four-yard TD aerial to James Butler.

One of the many ASU highlights on the night was the performance by Brian Davis, who recorded 20 points alone on his five field goals and five extra-point kicks. His five field goals were one shy of equaling his school-record of six set against Central Arkansas last season (9/24).

A-State's 526 total offensive yards, included 269 in the air from Ryan Aplin, who completed 21-of-31 throws. Rocky Hayes paced the Red Wolves' ground game with a game-high 86 yards on just three carries and David Oku added 83 on 22 attempts. Josh Jarboe was among three ASU receivers with four receptions and compiled a team-best 67 receiving yards.

Senior linebackers Don Jones and Nathan Herrold led the way defensively for ASU with seven tackles apiece. Tausean Holmes, freshman defensive end Chris Stone, and senior cornerback Chaz Scales also notched an interception apiece.

For Louisiana, Terrance Broadway threw for a game-leading 374 yards on a 28-of-39 passing performance as the Cajuns netted 450 yards of total offense but were victimized by five turnovers. Two Cajun receivers, Darryl Surgent and Jamal Robinson totaled 107 and 106 receiving yards, respectively.

The Red Wolves will seek to continue their Sun Belt road success on Saturday, Nov. 3, versus the North Texas Mean Green in Denton, Texas. Kickoff is set for 4 p.m. (CT) at UNT's Apogee Stadium and the game will aired on flagship station 107.9 KIFN via the EAB Sports Radio Network.

"