Arkansas vs. Auburn: improving teams try to run, stop run, get to six wins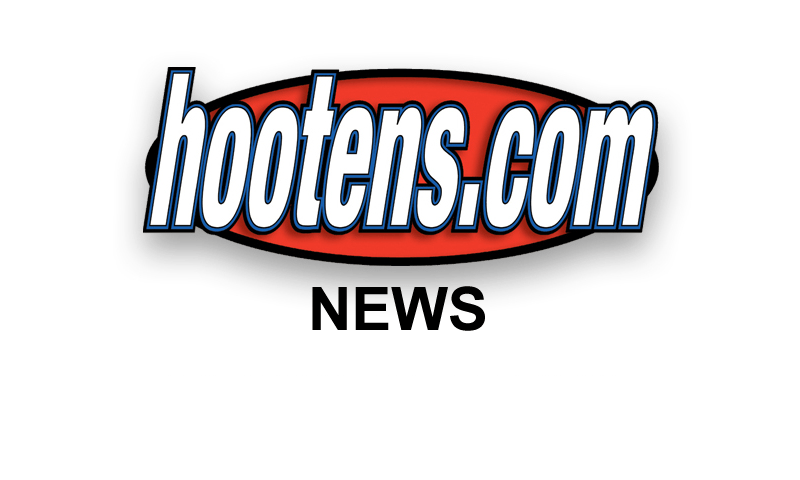 Junior RB Alex Collins
topped 150 yards in three
of the past four games.
FAYETTEVILLE - Back in August, Arkansas vs. Auburn was destined for CBS afternoon SEC Game of the Week or ESPN's SEC primetime.

With thunderstorms forecast, the Weather Channel might have more interest in Saturday's game at Reynolds Razorback Stadium relegated to an 11 a.m. kickoff on the SEC Network.

Coach Gus Malzahn's 4-2 overall/1-2 in the SEC Auburn Tigers and Coach Bret Bielema's 2-4, 1-2 Razorbacks have not fulfilled preseason projections of AP Top 25 rankings. Auburn ranked sixth in August, and Arkansas 18th.

However, both have played better in October than September when the Razorbacks were upset in non-conference games at home by Toledo and Texas Tech and lost in overtime to SEC rival Texas A&M. Auburn was lucky to escape lower FCS division Jacksonville State in overtime, and it lost SEC games at LSU 45-21 and to visiting Mississippi State 17-9.

For October, including an open date, Auburn is 2-0 after beating San Jose State and winning 30-27 at Kentucky.

Arkansas, coming off an open-date week, won at Tennessee 24-20 and led No. 8 Alabama 7-3 in the third quarter Oct. 10 in Tuscaloosa, Ala., before losing, 27-14.


Both teams, feeling better about themselves, are wary of the other.

"It was a good win last game versus Kentucky, and we have a little momentum and starting to play solid football," said Malzahn, the former Arkansas champion high school coach at Hughes, Shiloh Christian, Springdale and 2006 Razorbacks offensive coordinator. "We certainly have our work cut out for us against a very good Arkansas team. Their record is deceiving. They have played some very good opponents (Toledo, Texas A&M and Alabama are in the AP Top 25 with Texas Tech receiving votes) and had a chance to win a couple of those."

Bielema calls his Razorbacks a better team now than at the season's outset, and in turn, he praises Auburn.

"Auburn is a good football team," Bielema said, "that has had a lot of success with Coach Malzahn and everything he brings to the table. They bring a lot of the same things we have seen in the past, but offensively (changing quarterbacks from junior Jeremy Johnson to redshirt freshman Sean White) they bring a few more wrinkles, and defensively the change they had in coordinators (hiring Will Muschamp, the former Florida head coach and former renowned defensive coordinator at LSU and Texas) brought new schemes."

Johnson was highly touted as last year's Auburn backup to departed senior Nick Marshall, but he was benched after three games this season having thrown more interceptions (six) than touchdowns (five). White has thrown one interception against zero TDs but has moved the Tigers more efficiently.

"I think their quarterback has played well for them, and he's been a good manager of the game," Arkansas defensive coordinator Robb Smith said. "He's made throws when he needed to."

Auburn received preseason love primarily on the hiring of Muschamp to masterminded a defense that finished miserably in 2014 as those 8-5 Tigers lost four of their last five.

Offensive pundits, enamored of Malzahn's Hurry-Up, No-Huddle Spread, were sold on the pass-catch potential of Johnson, (12 of 16 for 243 yards and two TDs and zero picks vs. Arkansas), and receiver Duke Williams (45 catches for 730 yards and five touchdowns last season).

Williams has been kicked off Auburn's team, and Johnson benched, while even Muschamp couldn't quickly repair a leaky defense.

But the Auburn defense is improving. And Malzahn, Bielema remarked, adapts well to his offensive personnel. Unlike his pass prolific Springdale and Shiloh Christian days, as Auburn's head coach Malzahn has geared his Spread more to the run.

In his third year at Arkansas, Bielema has geared to the run even with senior QB Brandon Allen dramatically improving as a passer. The Razorbacks, with tailback Alex Collins exceeding 150 yards for three consecutive games, were running in high gear until grinding to a stop (44 yards on 25 attempts) at Alabama.

Though Saturday's game could come down to a pass as close games between run-oriented teams often do, whoever best runs the ball and stops the run seems most apt to run out of Reynolds Razorback Stadium victorious.




"