Class 5A - Week 8 - 2014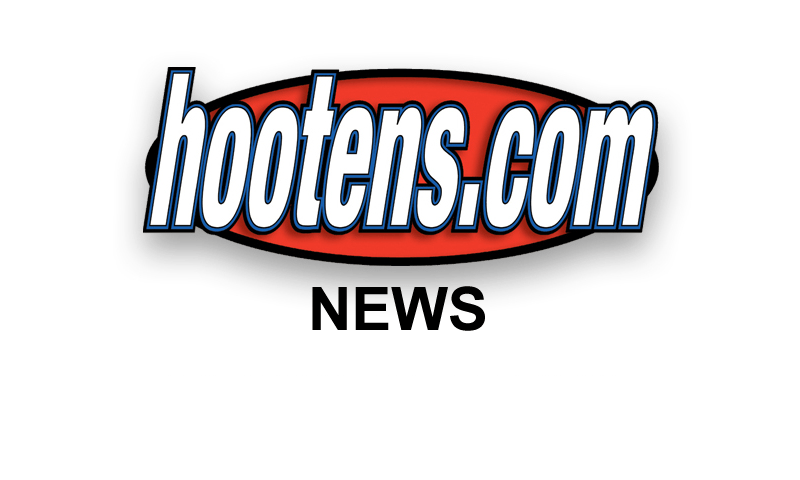 Hootens.com Rankings
Class 5A, Week 8, 2014
Copyright Hooten Publishing, Inc.

1. Pulaski Academy (6-1)
2. Batesville (6-1)
3. Wynne (6-1)
4. Sylvan Hills (7-0)
5. Maumelle (6-0-1)
6. Camden Fairview (5-2)
7. Hot Springs (4-3)
8. Greenbrier (4-3)
9. Nettleton (5-2)
10. Harrison (4-3)
11. Forrest City (4-3)
12. LR Christian (3-4)
13. HS Lakeside (3-4)
14. Blytheville (5-2)
15. Watson Chapel (3-4)
16. Morrilton (3-4)
17. White Hall (3-4)
18. Magnolia (3-4)
19. LR McClellan (4-3)
20. Farmington (4-3)
21. Vilonia (3-4)
22. Beebe (2-5)
23. Hope (2-5)
24. Mills (2-5)
25. Valley View (2-5)
26. Paragould (2-5)
27. Jacksonville (1-6)
28. Greene County Tech (1-6)
29. De Queen (0-7)
30. Clarksville (0-7)
31. North Pulaski (1-5-1)
32. LR Fair (0-7)

HOOTENS.COM GAME OF THE WEEK
No. 8 Greenbrier at No. 10 Harrison
Harrison rides a three-game win streak, its longest since 2008. The Goblins have beaten LR Christian (43-21), Morrilton (44-29) and Clarksville (63-14) after starting the season with a 1-3 record. Senior quarterback Brock Humphrey passed for 418 yards and eight touchdowns last week, the third-most TD passes in a game in state history. Humphrey completes 148 of 250 passes (59 percent) for 2,193 yards and 28 scores this season, and he's rushed for more than 400 yards. "He makes my head hurt," Greenbrier coach Randy Tribble says. "He can throw it downfield and buys himself a lot of time to throw.." Junior Kanon Kirkland caught four TDs last week. Silas Huskey has caught at least one TD pass the past three weeks, and he excels on defense with five interceptions. Senior left guard Cody Yocham (6-3, 300) paves running lanes for Harrison improved line. "We can't win games being one-dimensional," Harrison coach Chad Harbison says.
Greenbrier has won two of its past three conference games, including 28-21 at Little Rock Christian a week ago when senior Austin Porter returned a kickoff 86 yards in the final minutes for the winning points. Panther senior Carson Matthews has rushed for 1,084 yards this season, including 124 a week ago. Senior middle linebacker Tyler Bush paces the Panthers in tackles, even though he's battled injuries. "They are what every team strives for, balanced," Harbison says. "Matthews runs the ball harder than anyone in our conference." Watch highlights of Greenbrier's Week 6 against Maumelle here.

TV SHOW
Hooten's Arkansas Football TV show airs 10::30 a.m. Saturdays this fall on KATV 7 (ABC-Little Rock) and at 8:30 a.m. KXNW (Ch. 34 Fort Smith/Fayetteville). The show features the state's top recruiting prospects.

LAST WEEK
Hootens.com correctly predicted 13 of 16 games (81 percent) last week. For the season, HAFR has correctly predicted 116 of 147 games (79 percent).

WEEK 8 PREDICTIONS (favored team in ALL CAPS followed by point spread)
5A CENTRAL
LR Fair at BEEBE (32): LR Fair loses its 18th straight game. The Eagles usually play with teams for a half (trailed LR McClellan 22-0 at half last week) before wilting after intermission. Beebe junior Tripp Smith ran for 143 yards and a TD in last week's 14-point win at Mills. Sophomore Jovaughn Wyrick has rushed for 685 yards and eight TDs this fall. Watch highlights of Beebe's Week 6 loss to Pulaski Academy here and LR Fair's Week 5 loss to Sylvan Hills here.
North Pulaski at JACKSONVILLE (21): The Red Devils own the battle of Jacksonville. They've never lost to their inner-city rivals. North Pulaski trailed Sylvan Hills 56-0 late in the fourth quarter last week, while Jacksonville threw an incomplete pass in the end zone as time expired in a six-point loss against Sylvan Hills six days earlier. Watch highlights of Jacksonville's Week 2 loss to Benton here.
SYLVAN HILLS (13) at LR McClellan: LR McClellan has scored a defensive TD in six straight games. Sylvan Hills senior QB Tra Doss has passed for 795 yards and 10 TDs this fall and rushed for 13 scores. Senior running backs Fred Williams and Marlon Clemmons have combined for 19 TDs. Watch highlights of Sylvan Hill's Week 5 win over LR Fair here and LR McClellan's Week 2 loss to Bryant here.
Mills at PULASKI ACADEMY (35): The Bruins have applied the 35-point sportsmanship rule all in all four conference games this fall. Bruin senior QB Will Hefley has completed 155 of 210 passes (74 percent) for 2,350 yards and 30 TDs, while senior receiver Will Hastings has more than 1,000 yards and 11 TDs. Watch highlights of Pulaski Academy's Week 6 win at Beebe here and Mill's Week 4 loss to Sylvan Hills here.

5A EAST
Blytheville at BATESVILLE (17): Batesville moves up to No. 2 in the rankings after last week's six-point win at previously unbeaten Wynne. The Pioneers have beaten Blytheville six straight times by an average of 42-10. Pioneer senior QB Kenton Crawford tallied 247 yards against Wynne, while senior receiver Justin Gallant caught five passes for 113 yards and four TDs. Blytheville's D forced three turnovers and limited Valley View's offense to just one score. Blytheville senior DeMadre Clark has rushed for almost 1,200 yards and 18 TDs this season. Watch highlights of Batesville's Week 4 win over Nettleton here.
Forrest City at NETTLETON (2): This is likely for the No. 3 playoff seed, although both play Wynne the next two weeks. Forrest City scored the final 22 points in last week's 48-26 win over Paragould. Nettleton averages 37 ppg. Watch highlights of Nettleton's Week 4 loss to Batesville here.
Greene County Tech at VALLEY VIEW (1): Valley View's offense has scored just 14 points the past month. The Blazers trailed Blytheville 20-7 late in the second quarter last week and drove 73 yards in 15 plays before an intentional grounding penalty and an interception cost them. Greene County Tech yields 45 points a week.
WYNNE (28) at Paragould: Paragould usually plays tough against Wynne, beating the Yellowjackets twice in the past seven seasons. Wynne must bounce back after blowing an 11-point, fourth-quarter lead against Batesville a week ago. Yellowjacket senior QB Ross Trail has completed 49 of 67 passes (73 percent) the past three weeks. Sophomore running back Jamar Dixon has more than 400 yards and four TDs since moving into the lineup three weeks ago. Watch highlights of Wynne's Week 3 over Class 6A West Memphis here.

5A SOUTH
Hope at CAMDEN FAIRVIEW (16): Camden Fairview avenges last year's five-point loss to Hope. The Cardinal D posted a goal line stand in the fourth quarter last week while nursing a 32-10 lead against De Queen. Cardinal senior Jonathan Walker hauled in a back-breaking 98-yard TD the next play. The Cardinals alternated junior QB Logan Reed with senior Byron Keaton last week, Keaton's first offensive snaps of the season. Keaton rushed seven times for a game-best 89 yards. Hope advanced to the semifinals a year ago, but the Bobcats rushed for negative 3-yards in last week's 48-21 setback to HS Lakeside.
De Queen at HS LAKESIDE (25): Hot Springs Lakeside held Hope to 26 yards in the first half of last week's 27-point win. Ram QB Clint Smedley has completed 91 of 170 passes for 1,273 yards and 10 TDs. The Rams held Hope to minus-3 yards rushing. Watch highlights of HS Lakeside's Kickoff Week win over Class 4A Lincoln here.
HOT SPRINGS (3) at White Hall: Hot Springs always plays tough against White Hall, Trojan coach Chris Vereen's alma mater. But White Hall has won the past two years (since joining the 5A South) by a total of 88-67. Hot Springs has won four straight games, its longest streak since winning six straight in 2002. White Hall senior QB Kirk Baugh ran for two TDs and threw two scores in last week's 12-point loss to Watson Chapel. Watch highlights of White Hall's Week 7 loss to Watson Chapel here.
WATSON CHAPEL (1) at Magnolia: Magnolia physically whipped Camden Fairview two weeks ago, but the Panthers couldn't contain Hot Springs' running attack last week. Watson Chapel junior Tre Cole ran for a pair of TDs and returned a kickoff for another in last week's 42-30 win over White Hall. Watch highlights of Watson Chapel's Week 7 win over White Hall here.

5A WEST
LR CHRISTIAN (21) at Clarksville: LR Christian threw an interception in the end zone in the final minute of last week's seven-point loss to Greenbrier. Clarksville averages 10 points per conference game.
VILONIA (1) at Farmington: Both teams lost last week. Vilonia trailed Maumelle 21-14 in the second quarter but fell by 24 points after gaining just three first downs in the second half. Farmington QB Brice Waggle passed for 347 yards and three TDs in last week's seven-point loss to Morrilton.
Greenbrier at HARRISON (2): Hootens.com Class 5A Game of the Week.
MAUMELLE (9) at Morrilton: Morrilton might be the only team in the league that can match Maumelle's speed. Devil Dog senior Terrance Miner ran 27 times for 83 yards and three TDs in last week's 35-28 win at Farmington. Maumelle senior QB J.B. Minix netted 97 yards rushing against Vilonia, but he had more than 50 yards in negative plays and sacks. Watch highlights of Maumelle's Week 6 game against Greenbrier here.