Class 4A - Week 8 - 2014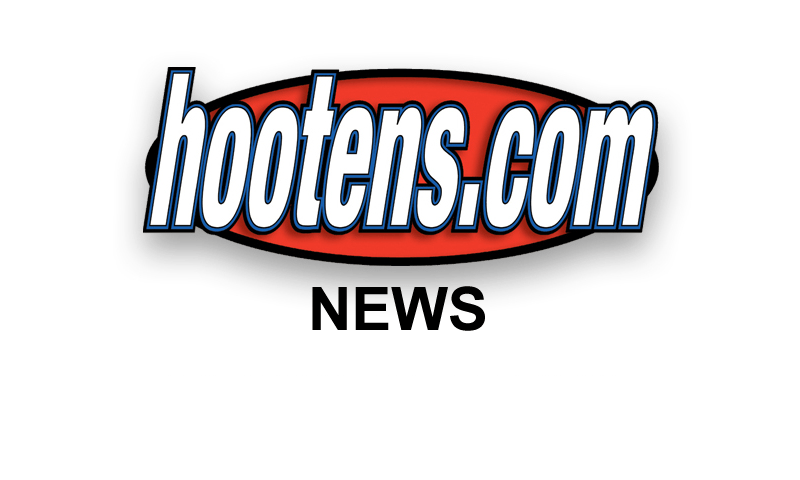 Hootens.com Rankings
Class 4A, Week 8, 2014
Copyright Hooten Publishing, Inc.

1. Warren (5-2)
2. Dollarway (6-1)
3. Dardanelle (7-0)
4. Arkadelphia (6-1)
5. Nashville (6-1)
6. Fountain Lake (5-1-1)
7. Hamburg (5-2)
8. Mena (6-1)
9. Gosnell (6-0-1)
10. Pocahontas (7-0)
11. Star City (5-2)
12. Newport (5-2)
13. Shiloh Christian (5-2)
14. Malvern (5-2)
15. Pea Ridge (7-0)
16. Dover (6-1)
17. Clinton (5-2)
18. Pottsville (4-3)
19. Prairie Grove (3-3)
20. Pulaski Robinson (5-2)
21. West Helena (4-3)
22. Highland (4-3)
23. Heber Springs (4-3)
24. CAC (5-2)
25. Stuttgart (4-3)
26. Gravette (4-3)
27. Crossett (5-2)
28. Lonoke (2-5)
29. Ozark (2-5)
30. Cave City (3-4)
31. Jonesboro Westside (4-3)
32. Bauxite (3-4)
33. Monticello (3-4)
34. Ashdown (2-5)
35. Gentry (2-5)
36. Huntsville (3-4)
37. Dumas (1-6)
38. DeWitt (1-6)
39. Arkansas Baptist (2-5)
40. Riverview (2-5)
41. Subiaco Academy (2-5)
42. Lincoln (2-5)
43. Brookland (2-5)
44. Trumann (2-5)
45. Berryville (2-5)
46. Harrisburg (1-6)
47. Southside Batesville (0-7)
48. Waldron (0-7)

HOOTENS.COM GAME OF THE WEEK
No. 9 Gosnell at No. 10 Pocahontas
Gosnell has won six of the past seven in the series, including two straight by a combined 62-12. The Pirates dismantled Highland 20-12 last week. Senior Tiberius Real broke a 6-6 tie with a pair of fourth-quarter scores. The undefeated Pirates outscore opponents by 18 points a game. Real paces the Pirates with 750 yards rushing and eight TDs, while senior Carlos Blackman has rushed for almost 500 yards and 10 TDs in just four games. Blackman played defense last week for the first time since Week 2, intercepting a pair of second-half passes. Senior quarterback Dwight Griffin missed time earlier this season with a broken hand, but he's been at full strength the past two weeks. Griffin and Real form one of the better safety tandems in Class 4A. "Their secondary is physical, they come up and tackle," says Pocahontas first-year coach Charles Baty. Gosnell's defense limited Highland receiver and Arkansas Razorback commit Deon Stewart to six catches for 60 yards.
Undefeated Pocahontas outscores opponents by 35 points weekly. Sophomore QB Reece Coates completes 74 percent of his passes (47 of 63) for 704 yards, and he's rushed for 567 yards, while playing in just the first half of the past four games. Sophomore Barkley Sorg has 66 carries for 417 yards (6.7 yards per carry), while junior Tristan Privett has 22 carries for 354 yards (14.8 yards per carry). Sophomore inside linebacker Sloan Rogers leads the Redskins with 66 tackles, while junior outside linebacker Eric Wolf has nine sacks. "They run a lot of formations on offense," Gosnell coach Gary Moody says. "They are aggressive on defense, blitz a lot."

TV SHOW
Hooten's Arkansas Football TV show airs 10::30 a.m. Saturdays this fall on KATV 7 (ABC-Little Rock) and at 8:30 a.m. KXNW (Ch. 34 Fort Smith/Fayetteville). The show features the state's top recruiting prospects.

LAST WEEK
Hootens.com correctly predicted 21 of 24 games (88 percent) last week. For the season, HAFR has correctly predicted 194 of 230 games (84 percent).

WEEK 8 PREDICTIONS (favored team in ALL CAPS followed by point spread)
1-4A
Berryville at PEA RIDGE (30): Pea Ridge hosts Shiloh Christian Week 10 for the conference title. Senior end Jonathan Small made 14 tackles, including 12 solo stops, against Prairie Grove, while senior Shane Ivy ran for 91 yards and a score.
PRAIRIE GROVE (25) at Gentry: Prairie Grove, losers of consecutive conference games for the first three years, start a new streak against the Pioneers. The Tigers lost three fumbles in last week's eight-point loss to Pea Ridge, but racked up 322 yards, including 166 yards passing from senior QB Ryan Marrell. Junior tight end Dylan Soehner caught eight passes for 70 yards and a score.
Huntsville at GRAVETTE (17): Huntsville junior Levi Elsey scored five TDs in last week's 42-24 homecoming win over Lincoln. Elsey ran for three scores, caught a pass for another and returned an interception 85 yards for a TD. Gravette senior Cedric Duarte has rushed for 1,142 yards and 16 TDs this fall.
SHILOH CHRISTIAN (35) at Lincoln: Lincoln led Huntsville 10-0 in the first quarter last week, but lost by 17 points after committing five turnovers in the final three quarters. Shiloh Christian sophomore QB Connor Reece passed for 203 yards and a pair of TDs in last week's 30-point win over Gentry. Senior safety Doug Burke led Shiloh's D with a pair of interceptions. Watch highlights of Shiloh Christian's Kickoff Week game against Charleston here.

2-4A
Lonoke at CAC (3): Lonoke must win at least two of its final three games and get some help to advance to the playoffs. The Jackrabbits lost to West Helena 14-12 last week, failing on a pair of two-point conversions. CAC led Southside Batesville by 14 points at halftime last week. Junior Braylon Harrison ran for 132 yards and three scores. Watch highlights of Lonoke's Week 1 against Star City here.
HEBER SPRINGS (24) at Southside Batesville: The Panthers have never lost to Southside Batesville. But they must regroup after last week's three-point loss to Newport.
WEST HELENA (1) at Stuttgart: This game is for playoff seeding, maybe even the conference title. West Helena's D shutout Lonoke in the final 15 minutes last week to escape with a two-point triumph. Stuttgart shutout Riverview 7-0 last week, while senior Malik Brasfield ran for 117 yards.
Riverview at NEWPORT (20): Newport could earn at least a share of the conference title by winning its final three games. Greyhound junior Carl Turner has rushed for 1,002 yards this season. Senior Deandre Elston, who missed most of last season with an MCL injury, ran for a career-high 252 yards and four TDs in last week's 50-47 win at Heber Springs. Riverview has lost two games by identical 7-0 scores this season (Bald Knob and Stuttgart). Watch highlights of Newport's Week 3 against Sylvan Hills here.

3-4A
GOSNELL (2) at Pocahontas: Hootens.com Class 4A Game of the Week.
Trumann at BROOKLAND (4): Brookland has won two straight over Trumann. Trumann's 44-39 win over Harrisburg last week was its first conference victory since 2011. Brookland sophomore Dalton Whiteside has rushed for 339 yards and two TDs, and racked up 52 tackles and four sacks.
HIGHLAND (21) at Cave City: Highland was tied with Gosnell 6-6 in the fourth quarter last week but lost by eight points. The Rebels failed on a pair of a two-point conversions and they were denied on three trips in the red zone. Cave City averages 13 ppg. Watch highlights of Highland's Week 2 against Clinton here and Kickoff Week game against Midland (Texas) Christian here.
Harrisburg at JONESBORO WESTSIDE (18): Harrisburg has given up 280 points (40 ppg) this season, second-most in Class 4A. Jonesboro Westside yields 28 a game. Watch highlights of Jonesboro Westside's Week 3 against Cross County here.

4-4A
Arkansas Baptist at CLINTON (24): The Yellowjackets recorded a pair of safeties in last week's three-point win over Pulaski Robinson. Arkansas Baptist's defense played well in the second half and limited Subiaco Academy to fewer than 250 yards in last week's eight-point triumph. Watch highlights of Arkansas Baptist's Week 6 against Dardanelle here and Clinton's Week 5 against Dardanelle here.
DARDANELLE (21) at Pulaski Robinson: Undefeated Dardanelle faces Pulaski Robinson and Dover (combined record of 11-3) the next two weeks. Sand Lizard senior T.J. Tucker has rushed for 793 yards and 12 TDs this fall. Senior QB Kristian Thompson has 627 rushing yards and nine TDs and passed for 926 yards and 11 scores. Pulaski Robinson junior T.J. Hammonds scored two TDs in last week's three-point loss at Clinton. Watch highlights of Dardanelle's Week 6 against Arkansas Baptist here and Robinson's Week 1 against Bauxite here.
DOVER (11) at Ozark: Dover threw the winning 30-yard TD pass (their only completion) and was successful on the two-point conversion in last week's one-point win over Pottsville. Ozark has been outscored 86-10 the past two weeks.
Subiaco Academy at POTTSVILLE (31): Pottsville rushed for less than 200 yards in last week's 16-15 loss at Dover. Subiaco Academy failed to score twice in the fourth quarter of last week's 21-13 loss at Arkansas Baptist.

7-4A
ARKADELPHIA (17) at Ashdown: Arkadelphia extended a one-point halftime lead into a 12-point triumph last week against Mena. Junior QB Jeff Blake has accounted for more than 500 yards and seven TDs in victories the past two weeks. Ashdown led Nashville 15-0 in the second quarter last week but failed to score again and lost 31-15. Watch highlights of Arkadelphia's Week 4 against Nashville here.
Waldron at BAUXITE (21): Waldron gives up a Class 4A-worst 42 ppg. Bauxite led Fountain Lake 24-21 in the third quarter last week, but threw a late interception in a five-point setback. Senior Ben Madison has returned kickoffs for TDs the past two weeks. Watch highlights of
Bauxite's Week 1 against Robinson here.
FOUNTAIN LAKE (1) at Malvern: Malvern controls its playoff hopes with games against the Cobras, Nashville and Arkadelphia (a combined 17-1-1). Malvern junior QB Trace Collie has passed for 1,250 yards and 15 TDs this fall. Fountain Lake junior Parker Ross has rushed for 1,124 yards and 18 TDs this fall. "Fountain Lake is physical and good at running the ball," Malvern coach Mike Scarbrough says. "They execute so well, and we haven't seen an offense like them." Watch highlights of Fountain Lake's Week 5 against Nashville here and Malvern's Week 2 against Lake Hamilton here.
NASHVILLE (3) at Mena: Mena receiver/linebacker Jackson Daughtery won't play this week after getting ejected in last week's 14-point loss at Arkadelphia. The Bearcats trailed 33-28 with eight minutes left. Bearcat senior QB Sage Kesterson has passed for 1,582 yards and 16 TDs this fall. Nashville rallied from a 15-point first-half deficit last week at Ashdown. Scrapper sophomore Darius Hopkins has 98 carries for 880 yards (9.8 yards per carry) and five TDs this fall. Watch highlights of Nashville's Week 5 against Fountain Lake here and Mena's Week 6 against Bauxite here.

8-4A
Crossett at HAMBURG (8): Hamburg has won four in a row in this series. But it means more this fall, with the winner likely getting a home playoff game and the Ashley County Bowl Trophy. Hamburg was driving for the potential tying TD late last week in a seven-point loss at Dollarway, but was stopped on fourth down. Watch highlights of Hamburg's Week 7 loss to Dollarway here.
DeWitt at DUMAS (2): Dumas has beaten DeWitt eight straight times since the rivalry renewed in 2006, winning by an average of 35-11. DeWitt held Warren to 21 points in the first half in last week's 42-14 loss. Watch highlights of Dumas's Week 1 against Mayflower here and DeWitt's Kickoff Week game against Episcopal here.
DOLLARWAY (10) at Star City: Dollarway senior Keyshawn Williams has rushed for more than 1,000 yards this year. The Cardinal D, led by senior linebacker Chadrius Avery, stuffed Hamburg in some critical situations. Star City's top RB/LB Dajunn Harris didn't play in last week's 21-point win over Dumas. Bulldog senior L.J. Shelton ran for three TDs against Dumas. Watch highlights of Dollarway's Week 7 win over Hamburg here and Star City's Week 6 against Hamburg here.
WARREN (21) at Monticello: The winner of the Saline River Shootout gets possession of a 146-pound trophy. Monticello hasn't won a conference game since beating DeWitt by eight points in Week 10 last season. Warren senior QB Justin Gorman threw three TDs last week, and he's thrown eight in the past two games. Watch highlights of Warren's Week 5 against Star City here.