Class 3A - Week 8 - 2014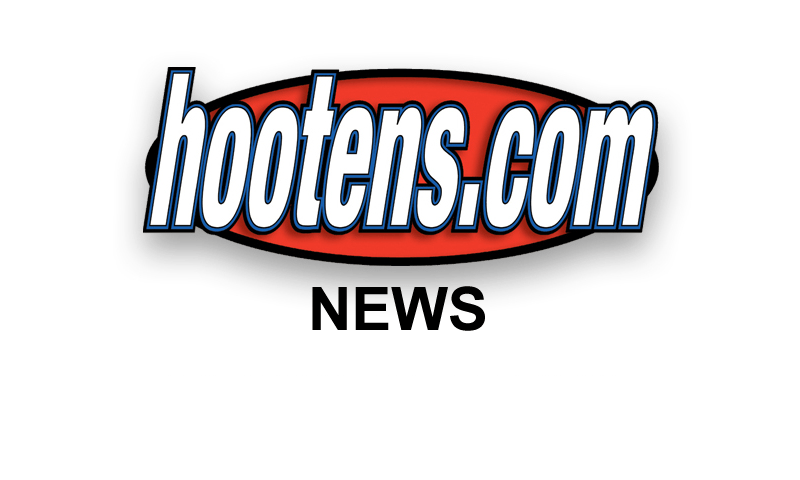 Hootens.com Rankings
Class 3A, Week 8, 2014
Copyright Hooten Publishing, Inc.

1. Charleston (7-0)
2. Booneville (6-1)
3. Smackover (6-1)
4. Prescott (7-0)
5. Lamar (5-2)
6. Episcopal Collegiate (6-1)
7. McGehee (5-2)
8. Harding Academy (5-2)
9. Mayflower (5-2)
10. Bald Knob (6-1)
11. Osceola (4-3)
12. Hoxie (6-1)
13. West Fork (6-1)
14. Danville (3-4)
15. Fordyce (3-4)
16. Lavaca (5-2)
17. Paris (3-4)
18. Barton (5-2)
19. Rivercrest (3-3-1)
20. Melbourne (6-1)
21. B. Harmony Grove (6-1)
22. Mansfield (3-4)
23. Fouke (3-4)
24. Marianna (3-4)
25. C. Harmony Grove (2-5)
26. Mountain View (6-1)
27. Elkins (3-4)
28. Greenland (5-2)
29. Green Forest (3-4)
30. Two Rivers (2-5)
31. Corning (2-5)
32. Bismarck (4-3)
33. Centerpoint (1-6)
34. Atkins (1-6)
35. Glen Rose (1-6)
36. Jessieville (2-5)
37. Piggott (2-4)
38. Lake Village (1-6)
39. Cedarville (1-6)
40. Perryville (1-6)
41. Rose Bud (2-5)
42. Marshall (0-6-1)
43. Yellville-Summit (1-6)
44. Manila (1-6)
45. Cedar Ridge (2-5)
46. Genoa Central (1-5-1)
47. Horatio (0-7)
48. Drew Central (0-7)

HOOTENS.COM GAME OF THE WEEK
No. 11 Osceola at No. 20 Melbourne
These teams meet for the first time on homecoming night in Melbourne.
Osceola (4-0 in the 3-3A) chasing its first league title in five years. The Seminoles big-played Hoxie last week in a 26-21 victory. Senior dual-threat quarterback Harold Weeden effectively operates the Wishbone and Spread. He threw three touchdown passes at Hoxie, including a 65-yarder to sophomore Kolby Woodson. Senior Tevin James and sophomore Traelon Woodson each caught a 54-yard TD pass. The explosive James (4.5 speed) lines up at multiple positions. "They have kids all over the field who can score on any play," Melbourne coach Kevin McCarn says.
Melbourne averages 36 points and 412 yards weekly. Its only blemish this fall: A 47-13 loss to Hoxie three weeks ago. Senior running back Dalton Romero paces the Bearkatz with 137 carries for 1,190 yards (8.7 yards per carry) and 17 TDs. Senior QB Conor Fogle has passed for 855 yards and 10 TDs with one interception and ran 83 times for 557 yards (6.7 ypc) and five scores. Senior linebacker Jared Humphrey, who McCarn calls "the heart and soul" of Melbourne's defense, leads with 71 tackles. The Bearkatz have recorded nine sacks and six interceptions this year.

HOOTENS TV SHOW
Hooten's Arkansas Football airs 10:30 a.m. on KATV 7 (ABC-Little Rock) and 8:30 a.m. on KXNW (Ch. 34 Fort Smith/Fayetteville) Saturdays this fall. The show features the state's top recruiting prospects.

LAST WEEK
Hootens.com picked 21 of 24 winners (88 percent) in Week 7, nailing the spread of Rivercrest by 30 points over Manila and Melbourne by 20 over Piggott. For the season, hootens.com has correctly predicted 183 of 227 games (81 percent).

WEEK 8 PREDICTIONS (favored team in CAPS followed by point spread)
1-3A
CEDARVILLE (12) at Marshall: Both teams looking for their first league victory. Cedarville has scored 26 ppg in losses to Greenland, Green Forest and Elkins. Marshall lost to those same teams by an average score of 36-9. Cedarville's Abe Hernandez, one of the top players in the 1-3A, has scored 13 TDs this year.
WEST FORK (6) at Elkins: West Fork has won four straight meetings by an average of eight points. Junior QB Colton Wise completed 14 of 29 passes for 200 yards and four TDs in last week's 28-8 win at Yellville-Summit. Senior receiver Louie Crawford caught five passes for 114 yards and two scores. Elkins senior RB Travis England, a West Fork transfer, ran for 126 yards and two TDs a month ago in a 26-6 win over Yellville-Summit. Junior QB Evan Clark threw two TD passes.
Greenland at GREEN FOREST (1): Greenland must be able to execute its passing game and hold up against the run. The Pirates gave up 312 yards rushing six weeks ago in a 41-12 loss to Mansfield. Green Forest runs the ball 89 percent of the time, averaging 311 yards per game. Sophomore QB Cory Bryant paces the Tigers with 88 carries for 745 yards (8.5 ypc) and 10 TDs. Junior HB Carl Roberts has rushed for 727 yards and 11 scores.
MOUNTAIN VIEW (16) at Yellville-Summit: Mountain View positioning itself for a home playoff game. Yellville-Summit improving weekly, coming off last week's 28-8 loss to West Fork.

2-3A
Atkins at MAYFLOWER (27): Atkins has allowed 55 ppg in three of its four league losses. Mayflower averages 44 points and 435 yards weekly. The Eagles survived Bald Knob 41-40 in overtime last week. Watch highlights of Mayflower's Week 6 against Barton here.
BALD KNOB (9) at Barton: Bald Knob failed a two-point conversion attempt in overtime during last week's 41-40 loss to Mayflower. Barton beat Atkins 50-32 after losing two weeks ago at Mayflower 56-39. Watch highlights of Barton's Week 6 against Mayflower here.
HARDING ACADEMY (30) at Rose Bud: Harding Academy scored twice in the fourth quarter last week to put away Marianna 37-24. Rose Bud has lost its four league games an average of 38 points.
Perryville at MARIANNA (16): Perryville beat Rose Bud 40-16 last week, snapping a nine-game losing streak. Marianna hung with Harding Academy for three quarters in a 37-24 loss. Junior QB Donte Weems threw three TD passes to sophomore receiver Martaveous Brown. Junior RB Jermarcus Arnold ran 67 yards for a score.

3-3A
OSCEOLA (1) at Melbourne: See Hootens.com Game of the Week.
Cedar Ridge at RIVERCREST (36): Cedar Ridge lost to Corning 45-6 last week. Rivercrest junior RB Cecil Langston paces the Colts this year with 142 carries for 1,209 yards (8.5 ypc) and 15 TDs. Watch highlights of Cedar Ridge's Week 4 against Hoxie here.
HOXIE (21) at Corning: Hoxie senior QB Cole Sears passed for 335 yards and two TDs and ran for 92 yards and a score in last week's 26-21 loss to Osceola. Corning fell to Osceola 23-22 three weeks ago. Watch highlights of Hoxie's Week 4 against Cedar Ridge here.
PIGGOTT (8) at Manila: Playoff positioning on the line. Both teams are 1-2 in league play with a win over newcomer Cedar Ridge. Piggott's playing without four starters on the offensive line. Senior HB Bradley Stephens and junior LB Trace Stallings are playing well. Manila junior HB Aaron Carter ran 18 times for 68 yards and a TD in last week's 42-12 loss at Rivercrest.

4-3A
Mansfield at BOONEVILLE (21): Mansfield beat Two Rivers 41-12 last week for its first league victory. Booneville senior FB Bryson May scored twice in the fourth quarter to put away Paris in a 34-14 win. Paris defeated Mansfield 26-7 a month ago.
CHARLESTON (27) at Lavaca: Charleston averaging 501 yards and 51 ppg in league play. Senior QB Ty Storey completed 32 of 51 passes for 372 yards and five TDs and ran 19 times (career-high) for 141 yards and two scores in last week's 49-28 win over Lamar. Lavaca lost to Danville 35-13 after narrow wins over Two Rivers and Paris. Watch highlights of Charleston's Kickoff Week game against Shiloh Christian here.
Danville at LAMAR (9): Danville has defeated Mansfield and Lavaca by a combined score of 67-13 the past two weeks. Lamar's coming off back-to-back losses to Booneville and Charleston. Senior QB Braxton Sampley completed 33 of 56 passes for 426 yards and two TDs in last week's 49-28 loss at Charleston. A year ago, Sampley passed for 224 yards and five TDs in a 51-21 win at Danville. Junior RT Dillon Lovell (6-4, 240) will not play after injuring his knee last week at Charleston. Watch highlights of Lamar's Week 5 against Mansfield here.
PARIS (19) at Two Rivers: Paris getting healthier after sitting out several starters two weeks ago in a 17-7 loss at Lavaca. Last week, the Eagles trailed Booneville 19-14 in the fourth quarter in a 34-14 loss. Two Rivers has lost its four league games by an average of 30 points.

5-3A
B. Harmony Grove at PRESCOTT (21): Harmony Grove faces the toughest part of its schedule (plays host to No. 6 Episcopal next week). The Cardinals edged Centerpoint 27-21 last week. Junior RB Jon Johnson raced 99 yards for the game-winning TD with 33 seconds left after Centerpoint fumbled near the goal line. Johnson has 120 carries for 1,283 yards (10.7 ypc) and 13 TDs this year. A month ago, Prescott led Centerpoint 40-7 in the fourth quarter in a 40-21 victory. Junior QB Trevor Pipkin passed for 286 yards and four TDs on the night, while senior RB Khaalid Stewart rushed for 101 yards and two scores. Watch highlights of Prescott's Week 5 against Episcopal here and B. Harmony Grove's Week 3 against Magnet Cove here.
Bismarck at EPISCOPAL (23): Bismarck has won back-to-back games for the first time in more than five years. Episcopal forced seven turnovers in last week's 54-25 win over Jessieville. Junior Allie Freeman caught two TD passes, ran 2 yards for a score and returned a kickoff for a TD. Watch highlights of Episcopal's Week 7 win over Jessieville here.
Glen Rose at CENTERPOINT (13): Centerpoint came close to beating Harmony Grove last week in a 27-21 loss. The Knights lost a fumble near the goal line before giving up a 99-yard TD run with 33 seconds left. Glen Rose lost to Harmony Grove 40-12 a month ago.
JESSIEVILLE (29) at Horatio: Jessieville averages 28 ppg in league play. Sophomore Steven Benson caught a 33-yard TD pass and returned an interception 20 yards for a score in last week's 54-25 loss at Episcopal. Horatio has lost to Centerpoint, Prescott and Bismarck by a combined score of 105-0 the past three weeks. Watch highlights of Jessieville's Week 7 loss to Episcopal here and Horatio's Week 4 against Episcopal here.

6-3A
C. Harmony Grove at SMACKOVER (26): Harmony Grove averages 38 ppg in league play, beating Genoa Central and Lake Village by an average of 50-24. Smackover rushed for 286 yards in last week's 33-0 win at Fordyce. Four players ran for a TD: Junior Dewayne Jones (50 yards), junior Marques White (4 yards), senior Elmo Hempstead (29 yards) and junior Willie Manning (9 yards). Sophomore Beau Burson recovered a fumble in the end zone for the game's first score. Jones paces the Buckaroos this season with 33 carries for 430 yards (13 ypc) and five TDs. A year ago, junior Jordan Jones caught five passes for 187 yards and two TDs in a 14-0 win at Harmony Grove. Jordan Jones leads Smackover this fall with 13 catches for 254 yards and five TDs. The Buckaroos allow 11 points and 193 yards weekly. Four of Smackover's top five tacklers are underclassmen, including junior LB Keiandre Purifoy (team-high 54 stops). Watch highlights of Smackover's Week 7 win against Fordyce here.
FORDYCE (40) at Drew Central: Fordyce hands Drew Central its 40th consecutive loss. The Redbugs beat Drew Central 62-14 last year.
Watch highlights of Fordyce's Week 7 loss to Smackover here.
Genoa Central at FOUKE (25): Fouke should win out before traveling in the first round of the playoffs.
MCGEHEE (38) at Lake Village: McGehee plays host to Smackover next week, but the Owls won't look past Lake Village. McGehee won the last meeting at Lake Village 30-0 in 2011.