Class 5A - Week 8 - 2013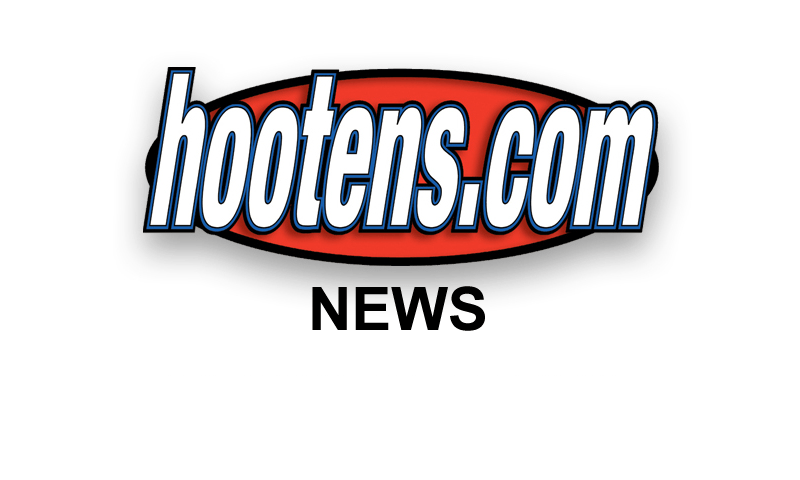 Hootens.com Rankings
Class 5A, Week 8, 2013
Copyright Hooten Publishing, Inc.
1. Camden Fairview (7-0)
2. Pulaski Academy (7-0)
3. Batesville (5-2)
4. Alma (5-2)
5. Morrilton (5-2)
6. Shiloh Christian (4-2-1)
7. White Hall (6-1)
8. Wynne (5-2)
9. Watson Chapel (3-3)
10. Sylvan Hills (5-2)
11. Mills (6-1)
12. Hope (5-2)
13. Beebe (4-3)
14. West Helena (4-3)
15. Forrest City (5-2)
16. Nettleton (4-3)
17. Jacksonville (3-4)
18. LR Christian (3-4)
19. Vilonia (2-5)
20. Clarksville (3-4)
21. Greenbrier (3-4)
22. Hot Springs (3-4)
23. Magnolia (2-5)
24. Harrison (1-6)
25. HS Lakeside (1-6)
26. Paragould (2-5)
27. Greene County Tech (1-6)
28. Huntsville (2-5)
29. Blytheville (1-6)
30. De Queen (0-7)
31. LR McClellan (0-7)
32. North Pulaski (0-7)
HOOTENS.COM GAME OF THE WEEK
No. 2 Pulaski Academy at No. 11 Mills
Undefeated Pulaski Academy plays Mills, Sylvan Hills and Jacksonville (a combined 16-7) the final three weeks as the Bruins aim for their sixth league title in seven seasons. The Bruins played Mills twice in Pulaski Robinson's seven-on-seven tournament in the summer, battling to a tie in pool play before the Bruins won the championship over the Comets, who played just one summer tournament.
The Bruins returned just three starters on offense this fall, but they average 47 points per game. Junior QB Will Hefley completes 131 of 186 passes (70.4 percent) for 1,888 yards and 26 touchdowns, and he's thrown just three interceptions. Sophomore Tre Bruce has completed 47 of 86 passes for 706 yards and eight TDs, rushed for 358 yards and three TDs and caught 26 passes for 258 yards and four scores. Junior Will Hastings (36 catches, 765 yards and 11 TDs) and sophomore Zack Kelley (42 caches, 801 yards and 11 TDs) pace the Bruin receivers. "We were worried at the beginning of the season with so many young guys at important positions," Kelley says. "But we keep finding ways to win."
Pulaski Academy senior linebacker Tyler Colquitt has 66 tackles and three sacks this season, and he returned an interception 99 yards for a TD at Little Rock Christian in Week 6. Senior safety Chaz Elliott (50 tackles, three interceptions) broke his collarbone last week and won't return until at least the third round of the playoffs.
Mills bounced back from a one-point loss to Sylvan Hills in Week 5 by beating North Pulaski and Little Rock Christian by a combined 87-27 the past two weeks. "We realized by playing Pulaski Academy so close in the summer, that we could throw the ball," Mills coach Patrick Russell says. Senior QB Omar Avance led Mills' rushing until mid-season "when team's started to take him away," the coach says. Mills senior fullback Ke'Undra Allen ran for two TDs in last week's 42-21 win over Little Rock Christian, while senior halfback Jacob Cranford ran for two scores and intercepted a pass. Ke'Undra's twin De'Marrio, and senior inside linebacker Josh Pike pace the Comet tackle chart. "We've been looking forward to this game for a while," Russell says. "We'll put all our chips in the middle of the table, and ante up again next week. We aren't intimidated by them. We know what they do, and they do it well."
HOOTEN'S TV SHOW
Hooten's Arkansas Football TV Show airs 10:30 a.m. Saturdays this fall on KATV 7 (ABC-Little Rock) and KXNW (Ch. 34 Fort Smith/Fayetteville). The show features the state's top recruits. Batesville will be featured as the Verizon/Nokia Siemens Networks Football Town of the Week.
LAST WEEK
Hootens.com correctly predicted 13 of 16 games (81 percent). For the season, Hootens.com has correctly predicted 119 of 148 games (80 percent).
WEEK 8 PREDICTIONS (favored team in ALL CAPS followed by point spread)
5A CENTRAL
WEST HELENA (25) at North Pulaski: West Helena, known for its big-play capabilities, put together 10- and 16-play drives in last week's 28-19 win over Sylvan Hills. Junior QB Curly Brewer ran for two TDs, threw a TD and completed a pair of two-point conversions a week ago. North Pulaski averages six points a game. Watch highlights of West Helena's Week 1 loss to Dollarway here.
JACKSONVILLE (6) at LR Christian: This is the second meeting between these teams, with Jacksonville winning 13-7 a year ago. The Red Devils likely need to win at least two if not all three, of the remaining games to get in the playoffs. Jacksonville senior Reggie Barnes threw three TDs in first half of last week's 36-0 win over North Pulaski. Little Rock Christian has lost three of four conference games, all by at least three TDs. The Warriors were tied at Mills 7-7 in the second quarter last week, but trailed 35-7 at halftime.
LR McClellan at SYLVAN HILLS (16): The Bears' nine-point loss at West Helena last week hurts potential playoff seeding, but they are favored to win two of their final three games. LR McClellan gained 80 total yards in last week's 37-point loss at Pulaski Academy.
PULASKI ACADEMY (18) at Mills: Hootens.com Class 5A Game of the Week.
5A EAST
BATESVILLE (28) at Blytheville: Batesville has beaten Blytheville five straight times by an average of 43-11. Pioneer senior Joey Rodriguez ran for a TD and threw a 23-yard TD pass in last week's 25-point victory over Wynne. Blytheville hasn't won a conference game since beating Greene County Tech in Week 6 last season. Watch highlights of Batesville's Week 7 win over Wynne here.
BEEBE (17) at Greene County Tech: Beebe led Blytheville 21-6 at halftime last week before scoring 35 points in the second half. Badger sophomore Tripp Smith ran for 171 yards and three scores last week and he's rushed for 790 yards the past five weeks. GCT senior QB Dylan Hartwig has passed for almost 1,000 yards this fall.
Nettleton at FORREST CITY (4): This game has playoff implications. Forrest City senior Davieon Parchman ran for three TDs in last week's 26-point win at Paragould. Nettleton hasn't made the postseason since 2007, and need a victory over Forrest City or Beebe next week to have a chance this fall. Senior QB Dustin Dubar ran for two TDs in last week's 14-point win over Greene County Tech. Watch highlights of Nettleton's Week 2 win over Trumann here and highlights of Forrest City's Week 6 loss to Batesville here.
Paragould at WYNNE (30): Paragould usually plays Wynne tough, beating the Yellowjackets twice in the past six years. Wynne junior QB Zach Morris has thrown six TDs the past two weeks. Watch highlights of Wynne's Week 7 loss at Batesville here.

5A SOUTH
CAMDEN FAIRVIEW (18) at Hope: Hope has trailed in five games this year, and they've rallied to win four of them, including Hot Springs (down 26-7 in second quarter) and Hot Springs Lakeside (trailed 21-0 in second half) two of the past three weeks. Bobcat senior Javon Westmoreland didn't play at HS Lakeside last week, forcing senior QB Nathan Stubber to shift to slot receiver. Stubber caught a 50-yard TD pass. The Bobcats only conference loss was by two points to Watson Chapel in Week 6, when they dropped three TD passes. "They are the type of team you have to keep putting away," Camden Fairview coach Buck James says. Undefeated Camden Fairview has racked up 25 sacks the past two games. Senior Deion Holliman has 27 catches for 560 yards and eight TDs, and he's rushed 23 times for 198 yards (8.6 yards per carry). Watch highlights of Camden Fairview's Week 6 win over Magnolia here and highlights of Hope's Week 2 loss to Ashdown here.
HS LAKESIDE (20) at De Queen: Hot Springs Lakeside must get over last week's excruciating loss to Hope, when the Rams led by 14 points in the fourth quarter, then jumped off sides as time expired, allowing Hope to kick the winning field with no time left. Senior QB Garrett Carson didn't play last week after getting ejected for unsportsmanlike conduct in a Week 6 loss at White Hall. "I'm frustrated for them," an opposing league coach says. "They've had some bad, controversial calls go against them." De Queen didn't turn the ball over against Camden Fairview last week.
Magnolia at WATSON CHAPEL (16): Watson Chapel still can claim at least a share of the league title if the Wildcats win their final three games. Magnolia turned the ball over four times and missed two extra points in last week's two-point homecoming loss to Hot Springs. Watch highlights of Magnolia's Week 6 loss to Camden Fairview here.
WHITE HALL (10) at Hot Springs: Expect Hot Springs to play tough against White Hall, the alma mater of Trojan coach Chris Vereen. The Trojans have won consecutive games. Bulldog junior Kenderick Edgerson ran for 127 yards and both TDs in last week's eight point win over Watson Chapel, the third straight in the series for White Hall. Watch highlights of White Hall's Week 1 win over Monticello here and Hot Spring's Week 3 loss to Arkadelphia here.

5A WEST
CLARKSVILLE (1) at Harrison: Clarksville goes for its third conference victory of the season, its most as members of Class 5A. Panther QB Brandon Lovell generated 187 total yards and two TDs in last week's seven-point win over Greenbrier. Harrison junior QB Brock Humphrey passed for 242 yards and three TDs in last week's 35-point loss at Shiloh Christian.
Greenbrier at SHILOH CHRISTIAN (28): Shiloh Christian safety Jonathan Lasko, last year's second leading tackler, hasn't played a full game this season with injuries, but he's completely healthy for the first time this fall. Senior Ryne McDonald paces Shiloh Christian's D with 77 tackles, while senior QB Daniel Shimer has passed for 1,265 yards and 13 TDs and rushed for 377 yards and five TDs. Watch highlights of Shiloh Christian's Week 3 loss to Greenwood here.
MORRILTON (32) at Huntsville: Morrilton has won two straight by a combined 77-7 since losing by eight points to Alma. Devil Dog senior QB Toney Hawkins has more than 1,500 yards this fall. Huntsville scored twice in the fourth-quarter of last week's 35-14 setback at Alma. Watch highlights of Morrilton's Week 5 loss to Alma here.
Vilonia at ALMA (17): The Airedales need two more wins to get at least a share of their first conference title since 2004. Senior running back Malachai White has rushed for 486 yard and eight TDs this fall, while senior running back Alex Burris has 19 catches for 267 yards. Burris also tops Alma's tackle chart. Vilonia, plagued by injuries this season, was shutout last week for the first time since losing at eventual state champion Monticello in the first round of the 2009 playoffs. Watch highlights of Alma's Week 5 win at Morrilton here.