Class 3A - Week 8 - 2013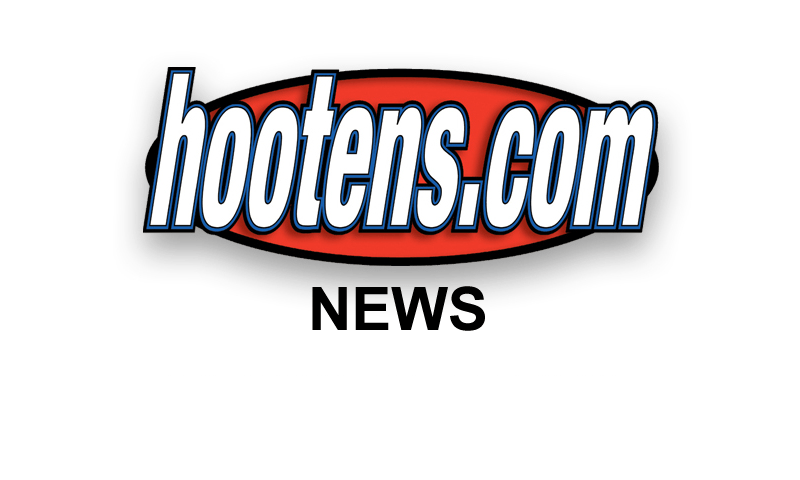 Hootens.com Rankings
Class 3A, Week 8, 2013
Copyright Hooten Publishing, Inc.
1. Harding Academy (7-0)
2. Charleston (7-0)
3. Barton (7-0)
4. Glen Rose (6-1)
5. Hoxie (7-0)
6. Lamar (6-1)
7. Smackover (7-0)
8. Fountain Lake (4-3)
9. Mayflower (5-2)
10. Prescott (4-3)
11. Fordyce (5-2)
12. Paris (5-1-1)
13. Episcopal (6-1)
14. McGehee (4-3)
15. C. Harmony Grove (3-4)
16. Fouke (4-3)
17. Lavaca (4-3)
18. Rivercrest (4-3)
19. Green Forest (5-2)
20. Earle (2-5)
21. Cedarville (2-5)
22. Atkins (5-2)
23. Mansfield (3-4)
24. Corning (3-4)
25. Riverview (3-4)
26. Elkins (4-3)
27. Melbourne (5-2)
28. Centerpoint (4-2-1)
29. Greenland (4-3)
30. B. Harmony Grove (4-3)
31. West Fork (3-4)
32. Danville (2-5)
33. Two Rivers (4-3)
34. Osceola (3-4)
35. Bismarck (2-5)
36. Perryville (3-4)
37. Horatio (2-5)
38. Rose Bud (2-6)
39. Bald Knob (1-6)
40. Mountain View (1-6)
41. Piggott (1-5-1)
42. Yellville-Summit (0-6-1)
43. Harrisburg (1-6)
44. Jessieville (1-6)
45. Manila (0-7)
46. Genoa Central (1-6)
47. Drew Central (0-7)
48. Marshall (0-7)
HOOTENS.COM GAME OF THE WEEK
No. 10 Prescott at No. 14 McGehee
A battle of young teams that are both 3-1 in conference play. McGehee won at Prescott 48-42 in overtime last year.
Prescott has beaten Fordyce (22-21) and Harmony Grove (34-0) after a narrow loss to Smackover three weeks ago. Junior quarterback Tyler Woods passed for 164 yards and two touchdowns last week against Harmony Grove. Junior receiver Trayvon Beasley has caught four passes for 153 yards and two TDs the past two weeks. Junior running back Khaalid Stewart paces the Curley Wolves this fall with 85 carries for 599 yards and nine TDs. Junior RB Curtis Toliver averages 7.7 yards per carry. Sophomore linebacker Laterrance Traylor leads Prescott with close to 90 tackles.
McGehee coming off last week's 18-14 loss at Fouke. The Owls managed four first downs, scored once on offense (TD pass) and returned a fumble for a TD. Sophomore Ty Grant's punt return for a TD was negated by a penalty. A month ago, McGehee rushed 54 times for 240 yards in a 26-0 win at Harmony Grove. Senior tailback David Shepard ran 16 times for 141 yards and two TDs. Shepard has rushed for more than 600 yards and eight TDs this year. Senior end Davondrick Lison (6-2, 185) has recorded close to 60 tackles.
HOOTEN'S TV SHOW
Hooten's Arkansas Football airs 10:30 a.m. Saturdays this fall on KATV 7 (ABC-Little Rock) and KXNW (Ch. 34 Fort Smith/Fayetteville), featuring the state's top recruiting prospects. Batesville will be featured as the Verizon/Nokia Siemens Networks Football Town of the Week. Paris' Jordan Forbis will be featured as the Arkansas Air Guard Scholar Athlete of the Week.
LAST WEEK
Hootens.com correctly picked 18 of 24 games (75 percent) involving 3A teams. For the season, hootens.com has correctly predicted 155 of 184 games (84 percent).
WEEK 8 PREDICTIONS (favored team in ALL CAPS followed by point spread)
1-3A
Elkins at WEST FORK (6): Elkins rallied to beat Melbourne 22-21 last week. Senior Trent Bulla ran 25 yards for a TD and threw a 44-yard TD pass to Aaron Kildow. West Fork mercy-ruled Yellville-Summit after losing at Melbourne 39-25 two weeks ago. Senior TB Wyatt Montgomery ran for two short TDs, while sophomore QB Colton Wise passed for 201 yards and a score.
GREEN FOREST (17) at Greenland: Green Forest senior QB Treyton Anderson has generated 1,347 yards and 23 TDs this year. Greenland has won three in a row since losing at Melbourne 55-20 in the conference opener.
Marshall at MELBOURNE (39): Marshall has scored once in four league games this year. Melbourne looking to finish the regular season 8-2 as a playoff team. The Bearkatz' next three opponents have a combined record of 1-19-1.
Yellville-Summit at MOUNTAIN VIEW (14): Both teams looking for their first league victory. Green Forest mercy-ruled Yellville-Summit by halftime two weeks ago. Mountain View trailed Green Forest 23-12 at halftime during last weeks' 44-12 loss. Watch highlights of Yellville-Summit's Week 2 loss to Salem here.

2-3A
Bald Knob at ROSE BUD (6): Both teams looking for their first league win and likely will not make the playoffs. Bald Knob has surrendered 48 ppg the past three weeks. Rose Bud has lost to Episcopal and Perryville by an average of 14 points the past two weeks. Watch highlights of Rose Bud's Week 4 loss to Barton here and highlights of Bald Knob's Week 4 loss to Riverview here.
HARDING ACADEMY (23) at Mayflower: Harding Academy has won 35 straight conference games since a 16-7 loss to Mayflower in 2008. Sophomore QB Alex Francis has completed 58 of 76 passes (76 percent) for 720 yards and seven TDs the past three weeks. Mayflower has given up 108 points in its two losses to Dardanelle (52-41) and Barton (56-19). Barton intercepted five Mayflower passes last week. Watch highlights of Harding Academy's Week 4 win over Episcopal here.
BARTON (17) at Episcopal: Barton intercepted five Mayflower passes in last week's 56-19 win. Sophomore slotback Cameron Anderson rushed for 288 yards and three TDs. The Bears have won their four league games by an average of 35 points. Episcopal has beaten Perryville, Rose Bud and Bald Knob since a 21-6 loss at Harding Academy. Senior QB William Pollock has completed 146 of 226 passes (65 percent) for 1,864 yards and 23 TDs this year. Sophomore receiver Allie Freeman paces the Wildcats with 49 catches for 758 yards and nine TDs. Junior receiver Nick Becton has 34 catches for 449 yards and nine TDs. Watch highlights of Barton's Week 4 win over Rose Bud here and Episcopal's Week 4 loss to Harding Academy here.
Perryville at RIVERVIEW (14): Perryville junior RBs Kyler Gossett and Corey Ireland accounted for all five scores in last week's 34-21 win over Rose Bud. Riverview has lost to Barton, Mayflower and Harding Academy by an average of 37 points since a 20-6 win at Bald Knob. Watch highlights of Riverview's Week 4 win over Bald Knob here.

3-3A
HOXIE (13) at Corning: Hoxie mauled Manila 55-0 last week, while Corning hammered Osceola 35-8. Two weeks ago, Corning trailed Rivercrest 24-20 with less than two minutes left. Hoxie junior QB Cole Sears has generated 1,159 yards and 20 TDs this year. Senior LB Colton Brown paces the Mustangs with 79 tackles. Corning senior TB Russel Cox has close to 1,000 yards. Senior LB Garrett Householder and senior end Haydn Richmond lead on defense. Key matchup: Hoxie senior lineman Dillon Cagle (6-8, 320) against Corning junior lineman Klint Harvey (6-7, 320). Watch highlights of Hoxie's Week 5 win over Rivercrest here.
Osceola at EARLE (15): Both teams are 2-2 in conference play. Osceola threw four interceptions in last week's 35-8 loss to Corning. Earle edged Harrisburg 44-34 after moving junior Tevin Scott from receiver to QB. Earle senior Ledarious Kimble has rushed for more than 1,000 yards this year.
Piggott at HARRISBURG (1): Both teams own a league victory over Manila and have lost to Earle, Osceola and Rivercrest. Piggott junior FB Landon Williams ran nine times for 55 yards in last week's 48-7 loss at Rivercrest. Junior HB Eli Smith ran 4 yards for the Mohawks' only TD. Senior HB Nick Haywood leads Piggott in rushing this year, while senior LB Richard Shaw paces the Mohawks in tackles. Junior HB Bradley Stephens (shoulder) should return this week after missing the Rivercrest game and playing one quarter at Osceola two weeks ago. Harrisburg has scored 11 more ppg than Piggott in its three league losses. The Hornets lost three turnovers in last week's 44-34 loss at Earle. Fifteen of Harrisburg's 29 players are sophomores. Sophomore QB Connor Haag has generated 2,117 yards and 21 TDs this year. Sophomore defensive tackle Walker Hammond paces the Hornets in tackles. Senior RB Devon Jarrett has returned from an early-season knee injury. Junior RB Bryan Miller (shoulder) is still doubtful.
Manila at RIVERCREST (41): Manila loses its 14th straight game. Rivercrest has averaged 351 total yards per game in its three league wins over Harrisburg, Corning and Piggott. Watch highlights of Rivercrest's Week 5 loss to Hoxie here.
4-3A
Atkins at PARIS (12): Atkins moved to 2-2 in conference play after last week's 28-21 win over Mansfield. Paris out-gained Mansfield 300-120 in a 26-7 win a month ago. The Eagles have defeated Lavaca and Cedarville by a combined 15 points the past two weeks. Junior QB David Buchanan threw two TD passes in last week's 22-14 win at Cedarville. Watch highlights of Paris' Week 5 loss to Charleston here.
CEDARVILLE (1) at Mansfield: Both teams are 1-3 in conference play, fighting for a low playoff seed. Cedarville lost four turnovers in last week's 22-14 loss to Paris. Mansfield has won three of its past 11 league games.
LAMAR (24) at Danville: Lamar intercepted three passes and recorded four sacks in last week's 31-6 loss to Charleston. The Warriors failed to score twice in the red zone. Charleston returned two interceptions for TDs and scored after recovering a fumble near Lamar's end zone. Danville totaled 260 yards in last week's 41-14 loss at Lavaca. The game was tied 14-14 at halftime. Watch highlights of Lamar's Week 7 loss to Charleston here.
Lavaca at CHARLESTON (27): Lavaca senior Anthony Todaro played QB in most of last week's 41-14 win over Danville, rushing 29 times for 190 yards and three TDs. Charleston's defense shined in a 31-6 win at Lamar, holding the Warriors to 68 yards rushing. Junior safety Taylor King and senior defensive tackle J.J. Johnson returned an interception for a TD. Junior QB Ty Storey passed for 497 yards and seven TDs in last year's 52-34 win at Lavaca. Watch highlights of Charleston's Week 7 win over Lamar here.
5-3A
FOUNTAIN LAKE (16) at B. Harmony Grove: Fountain Lake managed 191 total yards in last week's 36-8 loss at Glen Rose. Harmony Grove falls to 2-3 in conference play but should still make the playoffs.
TWO RIVERS (1) at Bismarck: The loser of this game likely misses the playoffs. Two Rivers has beaten Horatio and Jessieville by a combined 38 points. Bismarck blanked Jessieville 31-0 a month ago and beat Horatio 29-14 last week. Watch highlights of Two River's Week 4 win over Horatio here.
Centerpoint at GLEN ROSE (35): Centerpoint senior QB Chase Beebe passed for 260 yards and three TDs in last week's 27-24 win over Harmony Grove. Beebe has passed for 1,428 yards and 13 TDs this fall. The Knights likely finish as the No. 3 playoff seed. Glen Rose has won 23 of its past 25 league games, including 12 in a row over current 5-3A members. The Beavers should finish as the No. 1 playoff seed, earning a first-round bye and home-field advantage throughout. Junior RB Carlos Burton has 87 carries for 1,161 yards (13.3 ypc) 16 TDs this season.
HORATIO (1) at Jessieville: Both teams looking for their first league win and likely will not make the playoffs. Watch highlights of Horatio's Week 4 loss to Two Rivers here.
6-3A
SMACKOVER (6) at C. Harmony Grove: Smackover senior RB Fabian Sims ran 13 times for 131 yards and three TDs in last week's 28-15 win over Fordyce. Sims paces the Buckaroos this year with 35 carries for 489 yards (14 ypc) and seven TDs in five games. Junior receiver Elmo Hempstead leads Smackover with 10 catches for 198 yards and four TDs. Harmony Grove got manhandled in last week's 34-0 loss at Prescott. The Hornets held Prescott to 138 yards rushing but gave up three big passing plays for TDs.
Drew Central at FORDYCE (43): Drew Central fell to Genoa Central 37-12 last week, its 29th straight loss. Fordyce generated 349 total yards in a 28-15 loss at Smackover. The Redbugs move to 3-2 in the conference before playing host to Harmony Grove next week and traveling to McGehee Week 10.
FOUKE (28) at Genoa Central: Fouke limited McGehee to four first downs and one offensive score in last week's 18-14 win. Fouke lost a fumble that McGehee returned for a TD. Senior QB Jacob Garrett rushed for more than 80 yards and played well defensively at safety along with junior safety Holden Williams. The Panthers beat Genoa Central 39-0 a year ago.
PRESCOTT (2) at McGehee: See Hootens.com Game of the Week. Watch highlights of McGehee's Week 1 loss to Hamburg here.