UCA at Nicholls in-depth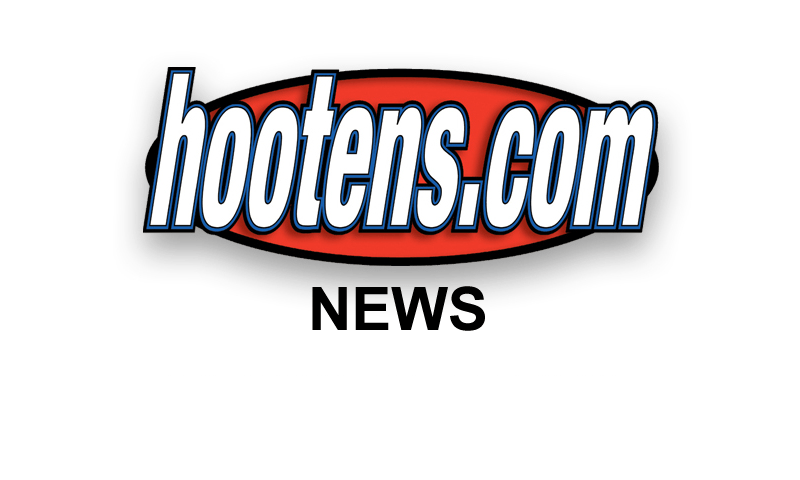 UCA (3-3) at NICHOLLS (2-4)
4 p.m., Saturday, Thibodaux, La.

ON THE AIR
The games will be carried live on KKPT The Point 94.1, based out of Little Rock,
and KUCA 91.3. They will also be live on www.ucasports.com.


| | |
| --- | --- |
| UCA COACH CLINT CONQUE | |
| | |
THE COACHES
CLINT CONQUE is in his 11th season at the helm of the UCA football
program. He has a 76-46-0 overall record. Conque, who came to
UCA from the offensive coordinator position at Louisiana Tech in
2000, is now the winningest coach in UCA football history with
76 victories. He passed UCA Sports Hall of Famer Harold Horton with
the win over Eastern Illinois. Conque and Horton are the only two
coaches in school history to reach the 70-win mark. Conque led
the Bears to their firstever NCAA Playoff appearance in 2001.
UCA finished 9-3 that season, the most wins in a year since the
1992 season. He took them back to the playoffs in 2005, winning
two straight road games and advancing to the national
quarterfinals.

His Bears finished the 2008 season with the best record in
the Southland Conference at 6-1 but were ineligible for the league
title due to their transition. Conque was named the SLC Coach of the
Year that season. Conque, 49, is a Louisiana native who played
collegiately at Nicholls State after graduating from Catholic High School
in Baton Rouge and playing two years at Southwest Mississippi Junior College.
Conque was a first-team AP All-American as a outside linebacker
at Nicholls State. He was inducted into the Nicholls State Athletic Hall of
Fame in 2006. His previous coaching stops were at Louisiana Tech,
Samford University and McNeese State.

CHARLIE STUBBS is in his first season as the head coach of the
Colonels. His record at Nicholls is 2-4. His career head coaching record
is the same. Stubbs, a 1978 graduate of Brigham Young, has been coaching for
31 years. He came to Nicholls from Central Missouri, where he was the
Mules' offensive coordinator. Stubbs began his coaching career at BYU in
1983. He has also coached at Oregon State, Memphis, Tennessee-Martin,
UNLV, Alabama, Tulsa and Louisville. Stubbs is the ninth coach in
Nicholls history.

THE SERIES
The overall series between the Bears and Colonels is tied at 2-2.
UCA won the last meeting, 42-13, a year ago at Estes Stadium. Nicholls
won the first meeting 52-44 in 2000 in Coach Conque's first game at
UCA. The Bears won 49-42 in overtime in 2007 in Conway and Nicholls
upset the Bears 20-17 in 2008 in Thibodaux.

THE CONFERENCES
The Bears have been members of the Southland Conference since
they moved to FCS in 2006. The Colonels have been in the Southland

since 1991. UCA's record in SLC games is 15-9. Nicholls' record in
SLC games is 41-82 over 19-plus seasons.

TRANSITION OVER
UCA has completed its five-year transition from NCAA Division II
to Division I (FCS) and is now fully eligible for postseason play on the
conference and national level.

The University was notified in mid-July that is has been accepted
and has achieved Division I Active Membership. The notice from the
NCAA concludes a five-year transition process for UCA's administration,
players coaches and fans. All UCA athletic teams will now be eligible for
postseason play in both the Southland Conference and on the national
level beginning this fall.

The Bears were ranked as high as No. 9 in the nation during the
2009 season. They finished the season No. 12 in both polls and went a
league-best 6-1 in the Southland Conference, but were ineligible to be
called the conference champions because of the transition.

LAST WEEK'S GAME
SFA 30, UCA 7:
The Bears shot themselves in the foot too many times last week to
stay with the No. 4 Lumberjacks in a 30-7 loss at Homer Bryce Stadium.
UCA had two lost fumbles, an interception, a blocked field goal and
a blocked punt returned for a touchdown.


UCA tallied 411 yards of offense, with junior QB Nathan Dick passing
for 307 and also leading the rushing charts with 38 yards on the ground.
Dick was 37 of 48 with 1 TD and 1 interception. The 37 completions is a
school record, breaking the old mark of 35 by Zak Clark in 2004.
Senior receiver Kenneth Robey had a game-high 12 catches for 92
yards. Linebackers Lamar Moore (9) and Tok Opeloye (8) topped the tackle
chart for the Bears.

LAST MEETING
Oct. 24, 2009 - Estes Stadium - Conway, AR
UCA 42, NIcholls 13
Senior running back Brent Grimes rushed for a career-high 155 yards
and three TDs in leading the Bears to the easy victory. He averaged 14.1
yards per carry (11 carries), the fourth-highest average in school history.
Grimes earned his second L.B. Jackman Award as the most valuable
player of the homecoming game.

UCA jumped out to a 35-6 halftime lead, and had already accumulated
405 yards of total offense at the break. The Bears finished with 545 yards,
with senior QB Robbie Park completing 12 of 20 for 245 yards. Leonard
Ceaser added 67 rushing yards and 11 different players caught passes
for UCA. Dominique Croom had a 42-yard TD pass from Park and James
Lovett had a 42-yarder.

vs. THE SOUTHLAND
Since joining the Southland Conference in 2006, the Bears have put

together a 15-9 record against league schools. That mark includes a 6-1
record in 2008.

The lone losses have been to McNeese State and Northwestern State
in 2007, Nicholls in 2008, to Stephen F. Austin, Southeastern Louisiana,
Sam Houston State and McNeese in 2009, and to Northwestern State
and SFA this season.


vs. LOUISIANA
The UCA football program has an 11-13 all-time record against
schools from the state of Louisiana. The Bears were 2-2 against Louisiana
schools last season, losing to Southeastern Louisiana and McNeese State,
and beating Northwestern State and Nicholls. They are 0-1 this season
after the loss to the Demons two weeks ago.

IN THIBODAUX
The Bears have only made two visits to Thibodaux in school history,
and both resulted in losses.

UCA played at Nicholls on Aug. 31, 2000 in Clint Conque's first
game as UCA head coach, against his alma mater. The Bears, still NCAA
Division II at the time, led 44-24 early in the fourth quarter before falling
52-44. The teams combined for 1,017 offensive yards, with UCA tallying
511 (482 through the air).

UCA quarterback Andy Rogers, in his first collegiate start, was 33
of 52 for 482 yards and 6 touchdowns, both school records at the time.

Sophomore wide receiver Draylon Galloway tied the school record with
11 catches for 155 yards and 2 touchdowns. Junior Carl Thomas also
had 10 catches for 155 yards and 2 touchdowns.

The Colonels scored 28 points in the fourth quarter to pull away from
the Bears at the end.

In 2008, the Colonels handed the Bears their only SLC loss by a
20-17 margin. UCA, ranked 11th in the country, managed only 312 yards
of offense and fell behind 17-0 at halftime. The Bears scored 14 points
in the fourth quarter and tied it at 17-17 with 44 seconds remaining on a
Nathan Brown to Eric Ware pass, and a two-point conversion pass from
Brown to Marquez Branson.

But Nicholls made a 38-yard field goal as time expired to win the
game.

SINGLE DIGITS
UCA's seven-point outing last week was the first time the Bears have
been held to less than 10 points since a 28-7 loss to Louisiana Tech in
the 2007 season opener on Sept. 1, 2007.

During the Clint Conque era (122 games), UCA has scored in single
digits just six times. Two of those came in 2006, the Bears' first year at
the Division I level.

TACKLE CHARTS
UCA's top three tacklers for the season are all linebackers. Junior

Frank Newsome tops the chart with 45 total tackles, including four tackles
for loss, one forced fumble and one interception.

Senior Tok Opeloye is next with 41 tackles, including 4.5 tackles for
loss. Junior Lamar Moore is tied for third, also with 41 tackles, and has
four tackles for loss, one interception, one recovered fumble and one
forced fumble.

Senior defensive end Markell Carter is first with 7.5 tackles for loss,
while freshman Markeith Gaines leads with two sacks. Junior defensive
end Trey Lippe has a team-high three forced fumbles, while sophomore
Seth Allison has a team-high three interceptions.

No. 1 RETURNER
UCA junior kick returner Isaiah Jackson broke the school record for
career kickoff return yards earlier this season against Tulsa.
Jackson, from Conway, now has 1,277 career kickoff return yards. He
passed Anthony Lampkin with 53 yards in returns against Tulsa. Lampkin,
a two-year player from 2003-04, had 1,076 career return yards.
Jackson is also No. 1 in career returns with 53, passing Tyree Davis
(52) last week against SFA.

CLIMBING THE CHARTS
UCA senior kicker/punter Eddie Carmona has moved into the Top
5 in career PATs made, career field goals made, career PAT percentage
and career FG percentage.


He is fourth in PATs (106), tied for third in PAT percentage (94.6),
second in field goals (34) and second in FG percentage (70.8).
Carmona is also tied for seventh in career points scored (207).

PASSING FANCY
UCA quarterbacks have completed 64.2 percent of their passes in
six games (154 of 240) with 8 touchdowns and 3 interceptions.
Junior Nathan Dick is 136 of 204 for 1,397 yards, with 6 touchdowns
and 2 interceptions. Redshirt freshman Wynrick Smothers is 17 of 33 for
184 yards and 2 touchdowns. Sophomore Jim Youngblood saw his first
action against Eastern Illinois and went 1 for 1 for one yard.
The trio has an efficiency rating of 128.04.

SOUTHLAND LEADERS
UCA is either No. 1 or No. 2 in the Southland Conference in 14
team statistical categories.

The Bears are first in pass defense (216.3) and fourth-down conversions
(66.7%), second in total offense (396.7), total defense (361.8), pass
offense (263.7), pass efficiency (128.0), kickoff returns (22.7), interceptions
(8), sacks against (1.5), first downs (21.7), opponent fourth-downs
(45.5%), penalties (55.2), and time of possession (32:06).

Individually, Nathan Dick is second in passing (232.8), fourth in pass
efficiency (131.9), second in total offense (258.8); Kenneth Robey first
in receptions (6.7), second in receiving yards (81.3); Terence Bobo sixth

in TD scoring (6.0); Eddie Carmona fifth in kick scoring (5.2), seventh in
punting (37.9) and third in field goals (0.8); Isaiah Jackson fifth in kick
returns (23.2); Frank Newsome seventh in tackles (7.5); Lamar Moore/Tok
Opeloye tied for eighth in tackles (6.8); Markell Carter second in tackles
for loss (1.25); Seth Allison tied for first in interceptions (3); and Trey Lippe
tied for first in forced fumbles (3).

NATIONALLY SPEAKING
UCA is ranked in the FCS top 30 nationally in three team categories.
They are 12th in passing offense, 25th in total offense and seventh in
tackles for loss. QB Nathan Dick is 18th in total offense, while WR Kenneth
Robey is tied for 10th in receptions per game and 20th in receiving
yards per game. DB Seth Allison is tied for 19th in interceptions.

ON THE TUBE
UCA is in the middle of a stretch of three TV games in four weeks on
the Southland Conference Television Network. The SFA game last week
was on TV, while the home date with Southeastern Louisiana on Oct. 30
at First Security Field @ Estes Stadium will also be televised. That game
will also be UCA's Homecoming game. The other televised game will be
at Texas State on Nov. 6.

UCA's record in televised games over the past 10 seasons is 9-4.
The Bears lost three times last season, at Hawaii and to SFA and Texas
State at home, and last week at SFA.

YOU SHALL RECEIVE

UCA quarterbacks threw to nine different receivers in the opening
game against Elizabeth City State, and then threw to the same nine players
in the second game.

Catching passes in both games were receivers Kenneth Robey, Willie
Landers, Joseph Harris, Dominique Croom, and T.J. Adams, running
backs Jackie Hinton, Anthony Blackmon and Terence Bobo and tight end
Brennan Rushing.

Only eight players caught passes against Murray State, with Robey
leading the way with 4 for 76 yards and a touchdown. The number was
down to six receivers against Tulsa, with Robey again in front with 7 catches
for 110 yards. The number reached a season high of 11 different receivers
against Northwestern State. Two players, Marshall Loyd and Chase Dixon,
caught their first career passes.

Robey, who entered the season with no career catches, leads the
Bears with 40 for 488 yards and four TDs this year. His 12 catches last
week against SFA tied for second most in a game in UCA history. The
school record is 13 by Aaron Fairooz against UT Martin in 2005.

SCORING STREAK
The Bears have scored in 164 straight games, dating back to the
1995 season. UCA lost 19-0 at Delta State for their last shutout loss. The
Bears have scored in 269 of their last 270 games, dating back to the 1986
season.
"