Recruiting: Stars should shine this week in Class 4A showdowns; top prospects in NEA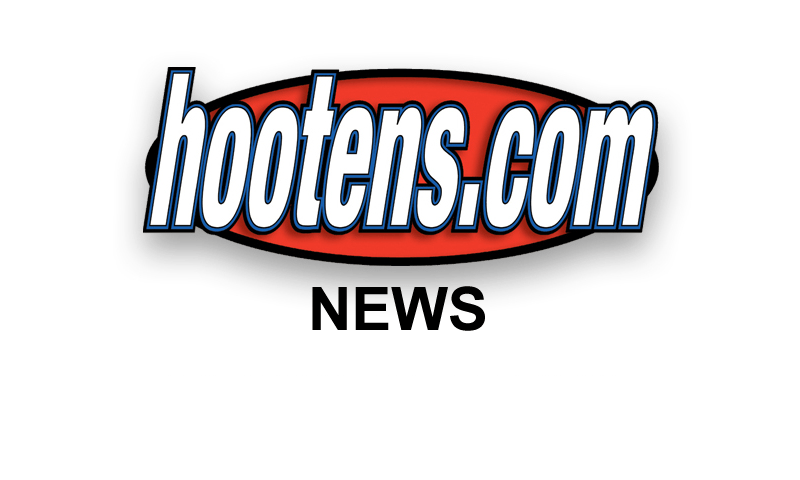 | | |
| --- | --- |
| | |
| | T.J. HAMMONDS, JOE T ROBINSON |
TWO BATTLES OF UNBEATENS headline this week's games.


Most eyes are on the River Valley, where Class 4A No. 3 Pulaski Robinson travels to No. 1 Dardanelle. Pulaski Robinson's star-studded roster includes eight possible college recruits, including running back T.J. Hammonds (committed to Arkansas). Dardanelle receiver/defensive back Chris Kershner committed to UCA in July, and junior lineman Caden Brown could develop into a college prospect next fall.

The other battle of unbeatens garners little fanfare outside of Northeast Arkansas, where Class 4A No. 8 Pocahontas plays at No. 5 Gosnell. The winner likely captures the conference title, top-playoff seed, homefield advantage throughout the postseason and a first-round bye.

Pocahontas' most heralded playmakers, junior quarterback Reece Coates (5-11, 165) and junior running back Barkley Sorg (5-10, 180) could develop into college prospects next fall. Coates has passed for 815 yards and rushed for 633 yards this fall, totaling 27 touchdowns.

But the spotlight shines brightest on Gosnell running back Carlos Blackman (6-1, 215). The senior ran for more than 1,600 yards and 22 TDs the past two seasons, driving the Pirates to consecutive conference titles.
| | |
| --- | --- |
| | |
| | C. BLACKMAN, GOSNELL |
He's dominated this fall, running 93 times for 1,218 yards (13.1 yards per carry) and 19 TDs in just six games (Gosnell didn't play Week 1). Blackman eclipsed the 100-yard barrier in every game this fall. His worst stats came Week 4, a 55-13 blowout over Brookland when he ran three times for 134 yards and three TDs. Blackman bolted for 377 yards and six TDs the previous week, a 15-point win at rival Rivercrest.

He ran 15 times for 142 yards and a TD and threw a 61-yard TD pass in last week's 44-15 win over Highland.

The athletic Blackman (4.6 speed, 280-pound bench press) starts at outside linebacker (40 tackles, three tackles for loss and two forced fumbles in 2015), kicks and returns kicks. Blackman made 19 of 25 extra points this fall, hitting all seven attempts at Osceola and seven of eight against Brookland.

"You've got to gang tackle him. One person hasn't brought him down all season," Pocahontas coach Charles Baty says. "He can fly and knows how to run with the football."

Blackman received a scholarship offer from Southeast Missouri State, and every Arkansas Division II program "has shown strong interest," Gosnell coach Gary Moody says. "He can play either side of the ball in college."

Local football followers compare Blackman to another great Gosnell 'back, Iven Brown, who ran for more than 4,000 yards in his two seasons (1997-1998). Brown started at running back for Southeast Missouri State, despite playing just two years of high school football.

"Carlos is a big, skilled athlete with great hands and vision," Gosnell coach Gary Moody says. "He runs tough against strong teams."

Gosnell defensive lineman Dequez Murphy (6-1, 310) lacks the academic qualifications to get into college immediately, and could attend a junior college or prep school. Murphy (375-pound bench press) has 27 tackles, three sacks, forced three fumbles and blocked a punt this fall.

"He could be one of the premier guys in the state," Moody says. "Colleges are shy about his height, but he plays bigger than he is. He's athletic, flashy and always plays at a high level in our big games."
| | |
| --- | --- |
| | |
| D. CLARK, GOSNELL | |
Down the road from Gosnell, college recruiters flock to Blytheville to learn about junior running back Demekko Clark (5-8, 184). His brother, Demadre Clark, signed with Henderson State after rushing for more than 1,600 yards and 23 TDs a year ago. Demekko Clark could shatter his brother's totals.

Demekko ran for a school-record 431 yards and five scores two weeks ago, a 56-23 win over Greene County Tech. He's rushed for at least 100 yards in every game this season, including 155 yards and a TD in a Week 2 win at Class 7A West Memphis.

Clark has almost 1,300 yards and 16 TDs this fall. "I think Clark and Blackman are in the same league," Baty says. "They are fast, tough runners."

Blytheville is tied for second in the 5A East and plays host to Batesville this week. Batesville sits atop the league and owns four conference titles over the past five seasons.

Blytheville defensive back Isaac Kelly (6-0, 180) clocked 4.45 speed at a summer camp and drew early interest from Arkansas and Arkansas State. Southeast Missouri State and Henderson State continue evaluating him, Coach Ben Fisher says.
| | |
| --- | --- |
| | |
| | ISAAC KELLY, BLYTHEVILLE |
Kelly led the state last fall with 13 interceptions (returned four for TDs), but most teams have thrown away from him this fall. Marion tested him early Week 3, and Kelly intercepted three passes in the first half.

"He can read the quarterback and adjust to the ball in the air," Fisher says. "He has a knack for making big plays."

Blytheville senior cornerback Jordan Jackson (6-0, 170) boasts a 3.7 GPA and has qualified academically. Jackson (4.5 speed) owns offers from Harding and Henderson State. Arkansas State and Eastern Illinois have inquired about him in the past month, Fisher says.

Chickasaw offensive tackle Larry Clark (6-4, 210) could land on national recruiting lists over the next two seasons. Clark started every game this fall, and impressed at UCA's summer camp. "UCA had a coach on his hip, following every move," Fisher says. "They told him they'll offer him as a senior." Southeast Missouri noticed Clark and could offer soon.




"