Hogs: resilient Liddell wins back starting job at safety, urges fans to make noise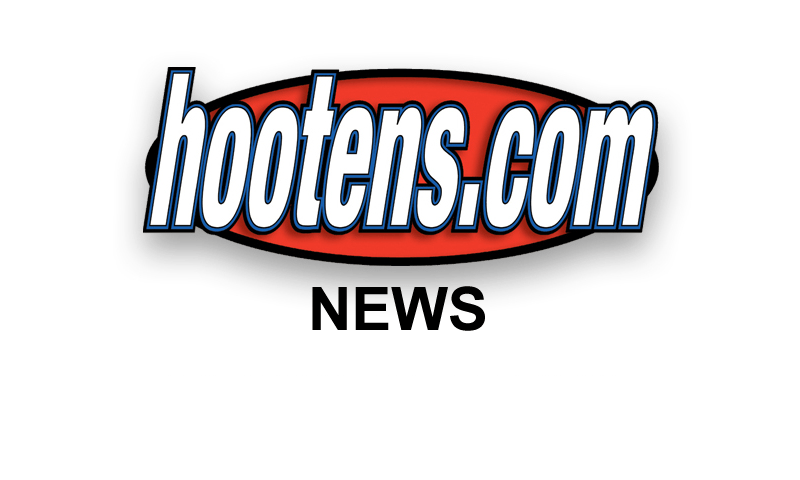 | | |
| --- | --- |
| | |
| | Soph FS JOSH LIDDELL |
FAYETTEVILLE - You might expect an offense with a new quarterback to slow its pace.

Not the Auburn Tigers (4-2, 1-2), who take on Arkansas (2-4, 1-2) at 11 a.m. Saturday at Reynolds Razorback Stadium. The SEC Network will televise the game.

Third-year Auburn coach Gus Malzahn's runs his patented Hurry-Up No Huddle Spread, an offense he took to state high school championship success at Shiloh Christian and Springdale High before coordinating offenses at Arkansas, Tulsa and Auburn and serving as head coach at Arkansas State and Auburn. Malzahn has accelerated his offense this fall since scrapping celebrated-but-struggling junior quarterback Jeremy Johnson for redshirt freshman Sean White.

"To me they are playing faster," Arkansas sophomore free safety and Pine Bluff Dollarway grad Josh Liddell said after Wednesday's practice. "They switched their quarterbacks, and they have kind of got their ground game going more. I know they have a freshman coming in who is good, and they have got some receivers stepping up. They are playing faster and making more big plays."

FAST PACE/FAST SIGNALS
And that increases the challenge for junior middle linebacker Brooks Ellis to quickly signal the front, and for free safety Liddell to quickly signal the secondary in their alignments against Auburn's various formations.

"Hurry-up plays come in faster from the sideline," Liddell said. "You have to get your signals out faster and make your checks at the line faster and you have to think faster. That's a big challenge."

Liddell said Coach Bret Bielema, defensive coordinator Robb Smith and defensive assistants Clay Jennings, Vernon Hargreaves and Rory Segrest have made it faster by simplifying the process.

"In the past we had a lot of signals and everything," Liddell said. "We kind of condensed it and slowed things down a bit so we can match up better."

RESILIENT LIDDELL RE-EMERGES
It will be a challenge from the start for Liddell, the early-season starter displaced a few games but in the starting free safety spot after working his way back with an interception two weeks ago n the 27-14 loss to reigning SEC champion Alabama.

"Not only that," Jennings, the secondary coach, said of Liddell's promotion since the pick. "He has been working hard. He's had a great two or three weeks of preparation. He has been resilient and continuing to do what we want. We talk about mental and physical toughness, and Josh has displayed that. We are excited for the chance to see him play again on Saturday."

Resiliency, Jennings said, is any defensive back's greatest asset.

"The greatest thing about a defensive back is they have the ability to bounce back," Jennings said. "I don't think there's anyone in the Hall of Fame that played defensive back in the National Football League that never had a bad game or a bad stretch. That's one thing I can say about Josh Liddell is he's been resilient. We just have to have some things go our way so these kids can have a chance to get their confidence back, and we had a good week of practice."

Never a whiner, Liddell asked what he could do to re-emerge rather than despair over his depth-chart drop.

"I met with Coach Jennings, and I met with Coach B," Liddell said. "They talked to me about the things I was doing wrong and how to correct those things, and that's what I did. I looked at everything I was doing wrong and tried to correct it the best I can."

PICK PROPELS
No doubt the interception boosted his confidence.

"Definitely," Liddell said. "It was my first career interception, really big for me and my confidence, and I hope I get plenty more."

JENNINGS EYES JOHNSON, TOO
Jennings said the Hogs must prepare for White, Auburn's freshman QB, but can't ignore Johnson who started the first half of last year's season-opening Auburn victory over Arkansas when then-starting QB Nick Marshall was under disciplinary suspension.

"They started off with one guy (Johnson), and he struggled a little bit, and now they have got No. 13 (White) in there and the offense is moving more efficiently," Jennings said. "The kid does a great job of managing the game. You have to prepare for two different looks because both of those kids play."

To prepare for the Auburn Hurry-Up, junior linebacker Ellis said in last week's open-date practices and in this week's drills the Razorbacks have run as fast after the plays as they have during the plays.

"After the whistle is blown in practice we sprint back to the ball and make sure we are lined up and get the formation lined up," Ellis said. "That's what we do. You have got to know what you are doing and be ready to make a quick decision."

All the Hogs seem elated to play again in Fayetteville, where they last played Sept. 19 in a loss to Texas Tech.

"It's going to be great," Liddell said. "What's this Week Three, Week Four that we have had in a row not here? It's going to be good to have our crowd in the game. If they can make some noise and make it hard for their offense to operate, it will be big for us."




"