ULL runs away from A-State 55-40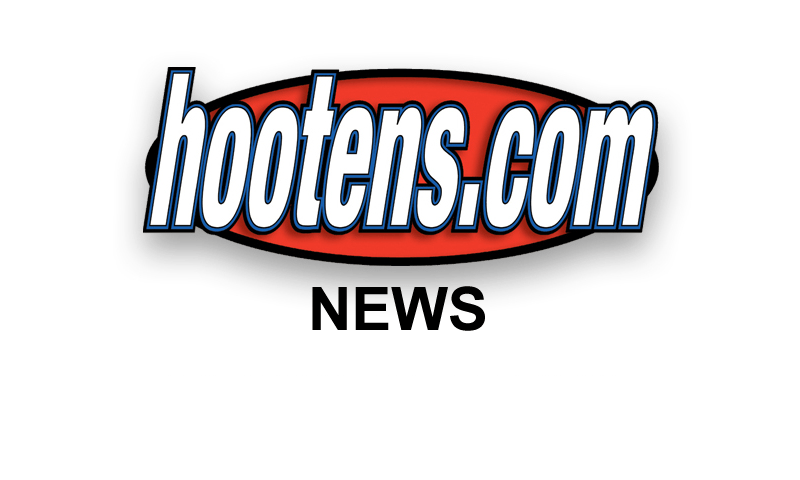 LAFAYETTE, La. - Eight rushing touchdowns by Louisiana, which included four apiece by Alonzo Harris and Elijah McGuire, proved too much Tuesday for Arkansas State to overcome in a 55-40 setback at Cajun Field in Lafayette, La.
A-State, who dropped to 4-3 overall and 2-1 in the SBC, fought an uphill battle in the ESPN2-televised conference contest as the Red Wolves faced a 34-9 deficit midway through the second quarter. A-State managed to pull within eight points with 1:12 to go in the contest but could never overcome the deficit as Louisiana won its third straight as the Ragin' Cajuns improve their record to 4-3 overall and 3-0 in the conference. The hosts, who were selected the preseason favorite to win the conference title, had history on their side as the home team has prevailed in 11 of the past 14 series meetings to date.

A-State concludes its three-game conference road swing Saturday, Nov. 1 at the Idaho Vandals in UI's Kibbie Dome at Moscow, Idaho. Kickoff for the contest is at 4 p.m. (CT) and will be shown live on ESPN3.

In the first-half Tuesday night, both teams combined for 57 points and 735 yards in total offense with Louisiana leading 34-23 at halftime. The second half didn't quite keep the scoring pace of the first, but nevertheless was an active one as the Red Wolves and Ragin' Cajuns produced a combined 31 points.
The Red Wolves finished the evening with 595 yards in total offense as junior quarterback Fredi Knighten passed for 344 yards and three touchdowns on 26-of-37 completions and junior running back Michael Gordon ran for 134 yards to go with a score. In receiving, redshirt freshman wide receiver Dijon Paschal was A-State's top target with 141 yards and two TD's on eight receptions and senior wideout J.D. McKissic caught seven passes for 99 yards.
A-State was the first on the scoreboard as the Red Wolves took a 6-0 first-quarter lead at 11:22 as a result of Fredi Knighten's 60-yard touchdown run and a missed extra-point kick attempt. Louisiana erased the deficit on its next possession as running back Alonzo Harris scored the first of his four TD's on the night on a four-yard run at the 7:45 mark to tie the game up at 6-6 as the Red Wolves blocked the extra point. With under five minutes to go in the quarter, A-State regained the lead 9-6 as junior kicker Luke Ferguson connected on a career-best 44-yard field goal try. The A-State lead would only last for a little over three minutes as Alonzo Harris dashed 22 yards up the middle into the end zone giving the Ragin' Cajuns a 13-9 advantage.
The second quarter, which featured a combined 35 points by both teams, saw Louisiana erupt for 21 unanswered points early in the stanza as the hosts led 34-9 with 8:49 to go before intermission. Alonzo Harris netted his third rushing TD on a one-yard plunge before the 14-minute mark and his backup, Elijah McGuire followed with scoring runs covering 74 and 13 yards to give UL a 34-9 lead. Down but certainly not out, A-State rallied with back-to-back touchdowns as the Red Wolves trimmed a 25-point deficit down to 11 points at 34-23 with 4:29 left in the half. A 70-yard TD run by Michael Gordon made it 34-16 and capped a 79-yard, three-play Red Wolves' scoring drive which took less than a minute. Gordon carried the ball off left tackle and was tackled as he fell upon a couple of his blockers, but never was whistled down. With the presence of mind, Gordon got up and proceeded to sprint to the end zone for the score as the call was upheld following an official's replay review. A-State tallied again on its next possession, the first play in fact as Dijon Paschal hauled in a pass from Fredi Knighten and outraced his defenders for an 87-yard touchdown with 4:29 left on the clock.
In the third quarter, the Ragin Cajuns recorded the lone score by capitalizing on an A-State trick punt play in the Red Wolves' end zone as junior linebacker Chris Stone completed a minus two-yard pass to punter Luke Ferguson, who was tackled at the A-State six-yard line as Louisiana took ball control on downs. Two plays later, Alonzo Harris rushed up the middle for a four-yard score with 6:14 remaining as the Ragin' Cajuns would have a 41-23 lead after three quarters.
A-State had a productive fourth quarter as the Red Wolves tallied 17 points, starting with a 29-yard field goal by Luke Ferguson at 10:10. A six-yard scoring pass from Fredi Knighten to Dijon Paschal with 5:37 to go made it 41-32 before UL countered on an Elijah McGuire 43-yard TD run. Knighten would throw his third TD 2:18 later when junior wideout Tres Houston came down with a 12-yard catch in the end zone to draw within 48-40 following a two-point conversion pass from Knighten to sophomore tight end Warren Leapheart. However, the tables quickly turned on A-State as Elijah McGuire struck again on a 54-yard TD run with 54 seconds left to account for the final margin.
The Red Wolves' defense was led by sophomore linebacker Xavier Woodson with 14 tackles (12 solos) and sophomore cornerback Money Hunter contributed seven stops, all solos.
For Louisiana, Elijah McGuire ran for 265 yards on 19 rushes while Alonzo Harris gained 107 yards on the ground in 27 attempts as the Ragin' Cajuns compiled 521 yards in total offense.
"