Hogs: Smothers steady at center; running game OK but pass protection must improve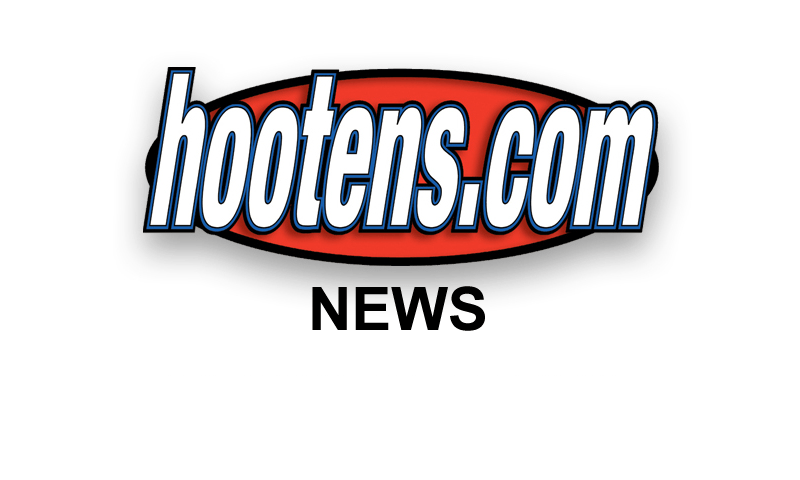 | | |
| --- | --- |
| | |
| | Jr C MITCH SMOTHERS |
FAYETTEVILLE - About the time Arkansas coach Bret Bielema and line coach Sam Pittman told starting center Mitch Smothers he and the Razorbacks would profit by splitting snaps with a freshman, they have consecutively asked Smothers to go the distance.

Other than kicking downs, the fourth-year junior snapped every snap of 14-13 and 45-32 losses the past two Saturdays to No. 7 Alabama and No. 10 Georgia, just as he did back on Aug. 31 in the 45-21 loss to then fifth-ranked Auburn.

Freshman Frank Ragnow, splitting time with Smothers in non-conference victories over Nicholls State, Texas Tech and Northern Illinois, has been been unavailable.

"Frank had a concussion a couple of weeks ago, and he is still working through that," Smothers of Springdale said after Tuesday's practice. "He should be back this week."

The Razorbacks play their final non-conference game at 11 a.m. Saturday against the University of Alabama-Birmingham at Reynolds Razorback Stadium.

So how does Smothers feel likely sharing the spot again?

"Of course, the selfish side of me wants to play the whole game," Smothers said. "But ultimately it's about the team. So if it helps the team, I will do whatever it takes.

Could he have used a little Ragnow relief against Alabama and Georgia?

"Maybe a little, but I didn't feel too bad," Smothers said. "Usually when you play a full game you kind of get better as the game goes on. I feel like I am getting better every game. I feel like I am starting to communicate better and starting to identify fronts and getting protections turned in the right direction. So I guess where I have improved the most is communication."

Smothers was not ready to start as a true freshman in 2011 but paid dues with position changes every year, including a 2012 redshirt year. Pittman said Smothers has responded well solely at center and doing all he can while splitting time or going the distance. Smothers is his starting center, but expect Ragnow to play some against UAB and beyond, if he proves himself fit.

"Mitch last week played really well, and we will continue to work Frank back in there," Pittman said. "I think if we could spare Mitch maybe eight reps in the first quarter and maybe eight in the second half, I think he might finish a little stronger. But I think he played pretty well the entire game last week."

WILLIAMS RUNS WELL
There has been much media ado about the Razorbacks' inability to run the ball the past two games as they did their first seven.

Alabama and Georgia defenses have something to do with that as does Georgia's 31-0 second quarter that had the Hogs down 38-6 at half. Arkansas attempted 45 passes trying to catch up.

Even with that, junior running back Jonathan Williams netted 108 yards on 18 carries.

"He (Williams) averaged 6.6 yards a carry and did a nice job running the ball," Pittman said. "But at the same time, if we are supposed to throw the football we can't let our quarterback get crushed back there, and that's what we did. Our problem the other day wasn't the running game, it was pass pro (protection). That's the bottom line. We need to keep a lead, stay in front, and run the football. That's what our line is here for."

Fourth-year junior Brandon Allen, the quarterback from Fayetteville, said practices are stressing pass protection but also the running game that rolled in Arkansas' first five games.

"We had a very physical inside run drill," Allen said of Tuesday's practice in pads. "We're looking to be that physical team that we started out being, especially up front, and just running hard and getting that run game back to where we started."

Fifth-year senior offensive tackle Brey Cook of Springdale Har-Ber said he took it personally that Allen, officially sacked three times including a fumble returned for a Georgia touchdown, was knocked to ground 11 times while passing or right after passing against Georgia.

"It hurts a lot," Cook said. "That's pride. He's one of my good friends, and it's hard to see him out there and hard to know that it's our fault. That's something we have to prove, something we will improve."

AN OLD HOG BLAZER
While Garrick McGee, a former Arkansas' QB coach/offensive coordinator and head coach for UAB in 2012 and 2013, left UAB to coach under Bobby Petrino again at Louisville, one of his former Razorback receivers remains a Blazer.

Maudrecus Humphrey, a Hoover, Ala., native dismissed for disciplinary reasons in 2012 by former Arkansas coach John L. Smith, has caught 18 passes for 247 yard this season under new UAB coach Bill Clark.

The Blazers of Conference USA stand 4-3. They lost a Conference USA game last week at Middle Tennessee but earlier this season actually out-gained SEC West power Mississippi State, currently No. 1 in the country, before losing a 47-34 shootout in Starkville, Miss.




"