Class 7A - Week 8 - 2014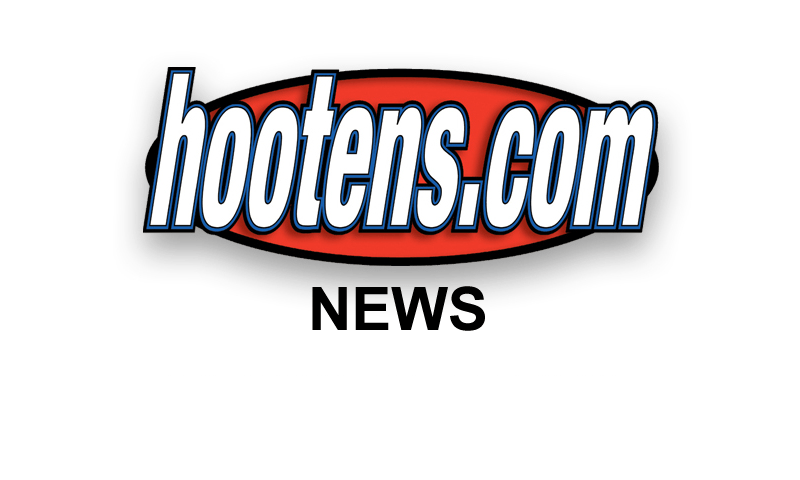 Hootens.com Rankings
Class 7A, Week 8, 2014
Copyright Hooten Publishing, Inc.

1. Fayetteville (6-1)
2. FS Northside (6-1)
3. North LR (6-1)
4. Bentonville (3-4)
5. Conway (7-0)
6. FS Southside (5-2)
7. Bryant (6-0-1)
8. LR Central (4-3)
9. Cabot (4-3)
10. Springdale Har-Ber (2-5)
11. Rogers Heritage (3-4)
12. Rogers (1-6)
13. LR Catholic (4-3)
14. Van Buren (4-3)
15. West Memphis (2-5)
16. Springdale (0-7)

GAME OF THE WEEK
No. 6 FS Southside at No. 10 Springdale Har-Ber. Great series with most matchups decided in the final moments. Nine of the previous 10 meetings have been decided by 8 points or less with a field goal or less deciding five of those games. Har-Ber rushes for 247.4 yards and passes for 107.1 yards weekly. The Wildcats totaled just 310 yards in last week's 49-20 loss at Fayetteville. Junior Luke Hannon leads Har-Ber with 810 yards rushing (115 yards per game, 6.8 yards per carry). Junior safety Austin Henderson (52 tackles) and senior outside linebacker Zach Ownbey (40 stops) lead the defense. Senior defensive tackle Rickey Dobbins, who has scholarship offers from Arkansas State, Tulsa and others, did not play last Friday.
Southside's small, speedy defense seems superior to Har-Ber's D. The Rebels allow just 13.7 points weekly and its two losses (Fayetteville and at Greenwood) were by a total of 12 points. However, Southside started three sophomores on the offensive line in last week's 38-17 win over Rogers Heritage. Senior starting center Brandon Goins (leg infection) has missed the past two games. Southside junior outside linebacker Si Kilinch (injured foot) may return full speed this Friday.
"Har-Ber is big and physical," says Coach Jeff Williams (74-40-1 at Southside). "We need to be able to stop their running game and create some big plays of our own. They are dangerous, and looking at the playoffs, this is a huge game for both of us." Watch highlights of FS Southside's Week 3 against Lake Hamilton here.

LAST WEEK
Hootens.com predicted 9 of 11 winners (82 percent) in games involving Class 7A teams. For the season, hootens.com has correctly predicted winners in 63 of 85 games (74 percent).

TV LAND
Hooten's Arkansas Football TV show features the state's top players 10:30 a.m. Saturdays on KATV (ABC Little Rock) and 8:30 a.m. Saturdays on KXNW Channel 34 (Fort Smith/Fayetteville).

WEEK 8 PREDICTIONS (favored teams in ALL CAPS)
7A/6A CENTRAL
BRYANT (9) at Van Buren: Van Buren's won back-to-back games and catches Bryant after an emotional homecoming victory over Greenwood. The pass-happy Pointers rushed for more than half of their 300 yards in last week's 31-14 win over Class 6A Russellville. Paul Calley, now in his 12th season as Bryant's head coach, goes for win No. 91 at the school. The Hornets returned two interceptions 90 yards and junior defensive tackle Cameron Murray recovered and returned an onside kick 60 yards for a TD in last week's 38-21 win over Class 6A Greenwood. Watch highlights of Bryant's Week 7 win over Greenwood here.
LR Catholic at CONWAY (21): Conway running back Kevin Chamorro scored the first of his three TDs with a 59-yard sprint the first time he touched the ball in last week's 35-0 victory over Class 6A Alma. Catholic, a private school with Class 6A enrollment totals, has won four of its past five games, including a 7-6 thriller at Alma a month ago. Watch highlights of Conway's Week 2 against Jonesboro here.
Russellville at ALMA (6): These teams have split the past four meetings which have been decided by an average of seven points. Alma won at home in 2012 (17-14) and 2010 (25-16). Both teams looking for their first league victory this fall. This is Russellville's fourth road game in five weeks. The Cyclones have allowed 32 ppg in league play. Alma lost at Conway 35-0 last week but pushed Bryant two weeks ago in a 24-14 loss. Bryant beat Russellville 34-6 a month ago. Watch highlights of Alma's Kickoff Week game against Poteau, Okla. here.
GREENWOOD (21) at Siloam Springs: The road gets easier for Greenwood after back-to-back losses to Conway and Bryant. The Bulldogs are 3-3 this year against Class 7A members. Siloam Springs has lost to Van Buren (42-20) and LR Catholic (30-22) the past two weeks. Greenwood beat Van Buren 52-31 a month ago. Watch highlights of Greenwood's Week 7 loss to Bryant here.

7A/6A EAST
CABOT (28) at Mountain Home: Cabot all-state safety Jake Ferguson (knee injury) did not play and sensational sophomore quarterback Jarrod Barnes broke his thumb in last week's 17-3 loss at LR Central. Cabot hands Mountain Home its 28th straight loss. Watch highlights of Cabot's Week 7 loss to LR Central here.
Marion at NORTH LR (50): The Charging Wildcats have beaten Mountain Home, Jonesboro and Searcy by an average of 47 points the past three weeks. Watch highlights of North LR's Week 4 against Cabot here.
West Memphis at LR CENTRAL (17): West Memphis' 42-0 loss last Friday was it third in four years to Class 6A Jonesboro, but the past three years the matchup has been decided by 9 points or less. West Memphis lost at LR Central 41-24 last year. Watch highlights of LR Central's Week 7 win against Cabot here and West Memphis's Week 3 against Wynne here.
Searcy at JONESBORO (35): Jonesboro senior QB Carson Coats completed 16 of 17 passes for 242 yards and four TDs in last week's 42-0 win at West Memphis. Searcy beat West Memphis 13-12 three weeks ago. Watch highlights of Jonesboro's Week 2 against Conway here.

7A WEST
FS SOUTHSIDE (1) at Springdale Har-Ber: Game of the Week.
Rogers at BENTONVILLE (21): Bentonville has won three straight, scoring 37.3 points after posting just 8.3 points in four losses. Bentonville safety/receiver/returner Cody Scroggins, a top baseball prospect, is also one of the state's top high school football players. Rogers led FS Northside 14-0 early last week, but five Mountie fumbles were too many in a 52-27 loss. The Mounties, who run a Triple Option attack, are minus-13 in turnover margin this fall. Watch highlights of Bentonville's Week 1 against Kansas City (Mo.) Rockhurst here.
Springdale at FS NORTHSIDE (35): Northside did not punt in last week's 52-27 win at Rogers. Grizzly QB Grant Hood continues to play well, accounting for 320 yards in last week's 52-27 win at Rogers. Springdale loses its 11th straight and likely headed 13 in a row. Bentonville's Dylan Smith raced 78 yards untouched on the first play of last week's 38-7 win at Springdale. Springdale junior end Logan Brown (moving to Florida) is the latest of five starters to leave Springdale's team since August drills. Watch highlights of FS Northside's Week 2 against LR Central here.
FAYETTEVILLE (20) at Rogers Heritage: Fayetteville 12th year coach Daryl Patton gets his 100th victory at the school. The coach says Fayetteville played "by far its best game" this fall beating Springdale Har-Ber 49-20 last Friday. Three Fayetteville QBs passed for TDs last week, including Wildcat QB Drake Wymer (6-6, 220), a transfer from Springdale High. Fayetteville senior safety Dre Greenlaw, a Razorback commit, had a 52-yard punt return for a TD and a 40-yard pass completion on a wide receiver reverse last week. Heritage's talent down from previous seasons. Fayetteville won at Heritage 28-27 last year.