Class 6A - Week 8 - 2014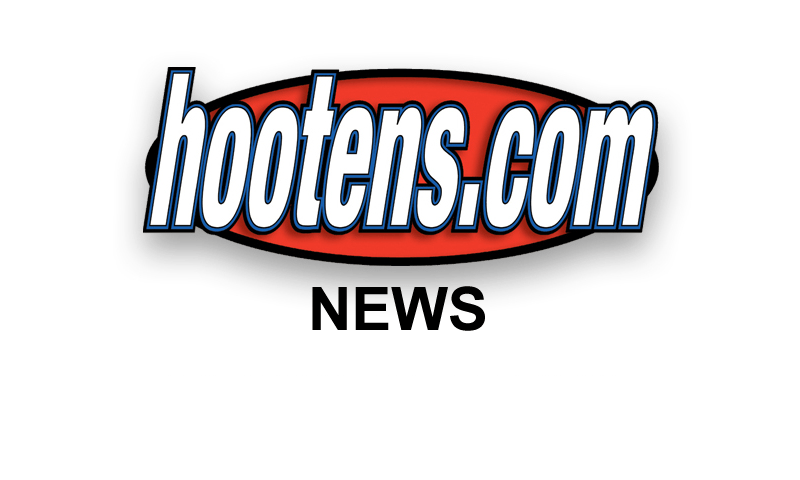 Hootens.com Rankings
Class 6A, Week 8, 2014
Copyright Hooten Publishing, Inc.

1. Pine Bluff (5-2)
2. Greenwood (4-3)
3. Jonesboro (5-2)
4. Benton (6-0-1)
5. Lake Hamilton (5-2)
6. El Dorado (5-2)
7. Siloam Springs (3-4)
8. Alma (3-4)
9. Russellville (2-5)
10. Searcy (3-4)
11. LR Parkview (4-3)
12. Texarkana (2-5)
13. Sheridan (1-6)
14. Marion (1-6)
15. Mountain Home (0-7)
16. LR Hall (0-6-1)

HOOTENS.COM GAME OF THE WEEK
No. 4 Benton at No. 5 Lake Hamilton
Lake Hamilton's defense has carried it to five wins this fall, including last week's 42-27 win at El Dorado. Lake Hamilton built a 19-0 lead in the first quarter, capitalizing on two turnovers and a turnover on downs. The Wolves stuffed a two-point conversion attempt late in the fourth quarter to preserve a 28-27 lead. Senior Josh Nazario returned the ensuing kickoff 60 yards for a touchdown. Sophomore Ramar Easter returned an interception 95 yards for a score on the game's last play. Seven starters did not play, including senior tackle Josh Graves. Senior running back/safety Donnell West, Lake Hamilton's leading rusher, and senior guard Tanner Scott (ankle) sustained injuries. West (foot) will likely miss multiple games. Graves (ankle) could return this week. Senior linebacker and leading tackler Quintavious Haywood and senior linemen Riley Goad, Alex Martinez and Darius Cooper are playing well. "They take advantage of your mistakes and figure out a way to win," Benton coach Scott Neathery says.
Benton's playing its best ball in nearly a decade. The Panthers have won six straight games since a 14-14 tie with Bryant in the opener. Junior quarterback Cason Maertens has completed 124 of 169 passes (73 percent) this year for 1,796 yards and 20 TDs with five interceptions. Senior playmaker Drew Harris has caught 42 passes for 757 yards and six TDs and gains 8.4 yards per carry. Junior Drew Dyer has 36 receptions for 361 yards and five TDs. Senior receivers Sam Baker (17.4 yards per catch) and Casey Green have each hauled in four TD passes. Last week, senior RB Julius Lewis (5-11, 245) ran seven times for 124 yards and two TDs in a 56-13 win over Texarkana, filling in for starter Chase Shamlin. The Panthers have allowed 11 points per game over the past month. Senior LB Tim Dezort leads Benton with 66 tackles. Senior safety Stone Paul has recorded 52 tackles and seven interceptions. Senior end Garrett Taylor (32 tackles, five sacks) spearheads the front three, which Neathery calls the strength of Benton's defense. Watch highlights of Lake Hamilton's Week 3 against FS Southside here and Benton's Week 3 against Greenbrier here.

HOOTENS TV SHOW
Hooten's Arkansas Football airs 10:30 a.m. on KATV 7 (ABC-Little Rock) and 8:30 a.m. on KXNW (Ch. 34 Fort Smith/Fayetteville) Saturdays this fall. The show features the state's top recruiting prospects.

LAST WEEK
Hootens.com picked nine of 11 winners (82 percent) in Week 7. For the season, hootens.com has correctly predicted 77 of 89 games (87 percent).

WEEK 8 PREDICTIONS (favored team in CAPS followed by point spread)
7A/6A CENTRAL
Russellville at ALMA (6): These teams have split the past four meetings which have been decided by an average of seven points. Alma won at home in 2012 (17-14) and 2010 (25-16). Both teams looking for their first league victory this fall. The loser will have a tough time making the playoffs. This is Russellville's fourth road game in five weeks. The Cyclones have allowed 32 ppg in league play. Alma lost at Conway 35-0 last week but pushed Bryant two weeks ago in a 24-14 loss. Bryant beat Russellville 34-6 a month ago. Watch highlights of Alma's Kickoff Week game against Poteau, Okla. here.
GREENWOOD (21) at Siloam Springs: The road gets easier for Greenwood after back-to-back losses to Conway and Bryant. The Bulldogs are 3-3 this year against Class 7A members. Siloam Springs has lost to Van Buren (42-20) and LR Catholic (30-22) the past two weeks. Greenwood beat Van Buren 52-31 a month ago. Watch highlights of Greenwood's Week 7 loss to Bryant here.
BRYANT (9) at Van Buren: Van Buren's won back-to-back games and catches Bryant after an emotional homecoming victory over Greenwood. The pass-happy Pointers rushed for more than half of their 300 yards in last week's 31-14 win over Class 6A Russellville. Paul Calley, now in his 12th season as Bryant's head coach, goes for win No. 101. The Hornets returned two interceptions 90 yards and junior defensive tackle Cameron Murray recovered and returned an onside kick 60 yards for a TD in last week's 38-21 win over Greenwood. Watch highlights of Bryant's Week 7 win over Greenwood here.
LR Catholic at CONWAY (21): Conway RB Kevin Chamorro scored the first of his three TDs with a 59-yard sprint the first time he touched the ball in last week's 35-0 victory over Alma. Catholic has won four of its past five games, including a 7-6 thriller at Alma a month ago. Watch highlights of Conway's Week 2 against Jonesboro here.

7A/6A EAST
CABOT (28) at Mountain Home: Cabot all-state safety Jake Ferguson (knee injury) did not play and sensational sophomore QB Jarrod Barnes broke his thumb in last week's 17-3 loss at LR Central. Cabot hands Mountain Home its 28th straight loss. Mountain Home trailed Marion 20-14 in the fourth quarter during last week's 33-22 loss. Junior QB Zane Walker ran 2 yards for a score and threw a 22-yard TD pass to senior Walker Seats. Watch highlights of Cabot's Week 7 loss to LR Central here.
Marion at NORTH LR (50): Marion beat Mountain Home 33-22 last week, snapping its 13-game losing streak. Sophomore RB Tom Young ran 15 times for 186 yards and three TDs. North LR moves to 5-0 against Class 6A opponents this year. The Charging Wildcats have beaten Mountain Home, Jonesboro and Searcy by an average of 47 points the past three weeks. Watch highlights of North LR's Week 4 against Cabot here.
Searcy at JONESBORO (35): Jonesboro senior QB Carson Coats completed 16 of 17 passes for 242 yards and four TDs in last week's 42-0 win at West Memphis. Searcy beat West Memphis 13-12 three weeks ago. Watch highlights of Jonesboro's Week 2 against Conway here.
West Memphis at LR CENTRAL (17): West Memphis' 42-0 loss last Friday was its third in four years to Class 6A Jonesboro, but the past three years the matchup was decided by nine points or less. Central beat West Memphis 41-24 a year ago. Watch highlights of LR Central's Week 7 win against Cabot here and West Memphis's Week 3 against Wynne here.

6A SOUTH
BENTON (9) at Lake Hamilton: See Hootens.com Game of the Week.
El Dorado at PINE BLUFF (8): El Dorado has won six of the past eight meetings, including last year's state title game. But the Wildcats have started slow the past two weeks. El Dorado trailed Texarkana 7-3 at halftime two weeks ago in a 30-13 win. Last week, the Wildcats fell behind Lake Hamilton 26-7 at halftime in a 42-27 loss. Two weeks ago, Pine Bluff handled Lake Hamilton 20-0 in a weather-shortened game that was called midway through the third quarter. Watch highlights of Pine Bluff's Week 1 against FS Northside here.
LR Hall at SHERIDAN (7): Sheridan trailed LR Parkview 14-7 at halftime last week in a 34-7 loss. The Yellowjackets beat Hall 42-40 in last year's opener.
LR PARKVIEW (12) at Texarkana: Parkview junior RB Jason Green ran 21 times for 110 yards and two TDs in last week's 34-7 win over Sheridan. The Patriots eliminated Texarkana 28-25 in last year's playoffs.