Class 2A - Week 8 - 2014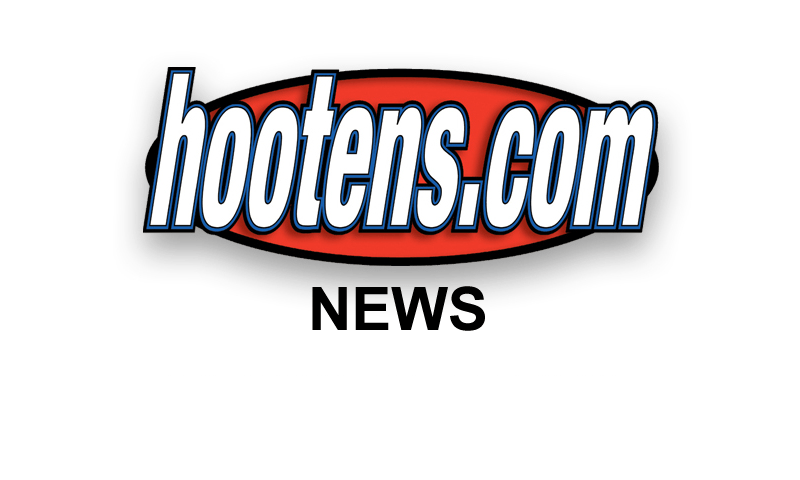 Hootens.com Rankings
Class 2A, Week 8, 2014
Copyright Hooten Publishing, Inc.

1. Junction City (6-0)
2. Bearden (5-1)
3. Hazen (7-0)
4. Gurdon (5-2)
5. Rison (6-1)
6. Earle (5-2)
7. Hector (7-0)
8. Des Arc (6-1)
9. Cross County (5-2)
10. E. Poinsett County (6-1)
11. Mount Ida (6-1)
12. Lafayette County (6-1)
13. Conway Christian (6-1)
14. Woodlawn (5-2)
15. Dierks (5-2)
16. Magnet Cove (5-2)
17. England (5-2)
18. Poyen (4-3)
19. McCrory (5-2)
20. Bigelow (4-3)
21. Murfreesboro (4-3)
22. Cutter M. Star (4-3)
23. Brinkley (3-3)
24. Foreman (3-4)
25. Parkers Chapel (2-5)
26. Strong (3-4)
27. Marked Tree (4-3)
28. Carlisle (3-4)
29. Walnut Ridge (1-6)
30. Hackett (5-2)
31. Mountainburg (4-3)
32. Hermitage (1-5)
33. Quitman (1-5-1)
34. Union Christian (2-4)
35. Salem (1-6)
36. Mineral Springs (0-6)
37. W. Yell County (2-5)
38. Spring Hill (0-6-1)
39. Palestine-Wheatley (3-3)
40. Clarendon (2-4)
41. Hampton (1-5)
42. Augusta (1-6)
43. Decatur (2-4)
44. Magazine (1-6)
45. J.C. Westside (1-6)
46. Mountain Pine (0-7)
47. Midland (1-6)
48. Marvell (0-7)
49. Rector (0-6)
50. Hartford (0-6)

HOOTENS.COM GAME OF THE WEEK
No. 8 Des Arc at No. 3 Hazen

This is the 6-2A title game. Both teams are unbeaten in league play and will be heavy favorites the next two weeks. Despite nagging injuries to all-state RB Trenton Mosby and RB/LB Lucas Tenison, Hazen has averaged 44 ppg behind junior Logan Penn's 930 yards and 18 touchdowns. Hazen leads the entire state in scoring defense, allowing just eight ppg. Junior end Khalid Mills has recorded a team-high 85 tackles. Junior tackle Donovan Gurley (6-0, 330) spearheads both lines. All the Hornets are healthy for this week's game. Des Arc counters with an efficient offense run by senior QB Tyler Hill, who excels at running the triple option. Des Arc's starting defense, led by senior linebacker Chase Hambrick's 46 tackles and sophomore end Spencer Wrigley's 34 stops, has allowed an average of just 150 yards the past four weeks in coaster wins over Carlisle, Augusta, Stuttgart JV and Marvell. Watch highlights of Hazen's Week 1 against Earle here.


HOOTEN'S TV SHOW
Hooten's Arkansas Football TV show airs 10:30 a.m. Saturdays this fall on KATV 7 (ABC-Little Rock) and at 8:30 a.m. Saturdays on KXNW (Ch. 34 Fort Smith/Fayetteville), featuring the top recruits in the state.

LAST WEEK
Hootens.com picked 19 of 24 games (79 percent) involving Class 2A teams. Hootens.com has picked 171 of 208 games (82 percent) this season.

WEEK 8 PREDICTIONS (favored teams in ALL CAPS)
3-2A
Rector at CROSS COUNTY (42): No. 9 Cross County just handed EPC only its second regular-season loss (36-8) in the past four years. Junior RB Anferee Davis rushed 29 times for 147 yards and two TDs. Senior QB Torrence Townsend completed nine of 16 passes for 165 yards. Fourteen-play and 13-play TD drives in the third quarter gave Cross County a 28-8 lead and a real shot at earning its first league title since 2008. Watch highlights of Cross County's Week 3 against Jonesboro Westside here.
EARLE (6) at E. Poinsett County: EPC QB/LB Aaron Scales sprained an ankle and was hobbled last week during the 36-8 loss to Cross County. EPC committed five turnovers vs. Cross County after committing just three during the first six weeks of the season. Watch highlights of Earle's Week 1 against Hazen here.
MARKED TREE (14) at Salem: Marked Tree stays in the playoff picture with a win at 1-6 Salem.
Midland at WALNUT RIDGE (8): Newcomer Midland just notched the first varsity win in program history with a 30-22 victory last week at Rector, which did not field a varsity team 2010-2013.

4-2A
Decatur at HECTOR (35): Decatur is much better when senior QB Victor Urquidi is healthy, passing to receiver Tony Mendoza or handing off to senior RB Allen Castenada. Hector led Union Christian 19-0 at half last week, but UC cut the lead to 19-14 early in the third quarter. Hector responded with two defensive stops and two TDs to win 31-14. Sophomore QB Tanner Gaines ran for 100 yards, while completing seven of 11 passes for 122 yards and a TD. Senior RB Tyler Brashear ran for 185 yards and three TDs.
UNION CHRISTIAN (38) at Hartford: UC freshman QB Christian Snipes completed 24 of 36 passes for 306 yards and two TDs last week in a respectable 17-point loss to Hector. Sophomore receiver Hauken Smith caught 12 of those passes for 134 yards and a TD.
JC WESTSIDE (1) at Magazine: Magazine had scored 26 points all season before racking up 40 points last week at No. 50 Hartford. J.C. Westside was idle last week after 8-2A member Hampton cancelled, trying to preserve enough healthy bodies to finish the season.
Western Yell at MOUNTAINBURG (3): Mountainburg allowed 341 passing yards last week in a 39-9 loss to Hackett, and Western Yell likes to throw it. Moutainburg sophomore QB Quency Pixley completed 12 of 27 passes for 147 yards with an interception. Junior RB Clayton Stephenson touched the ball six times in the second half and finished with 131 yards on 32 attempts.
HACKETT (8) at Palestine-Wheatley: Hackett senior QB Jake Walker completed 10 of 15 passes for 341 yards and four TDs last week in a 39-9 win over Mountainburg. P-W allows 33 ppg.

5-2A
Bigelow at MAGNET COVE (8): This is an old-fashioned, behind-the-barn fistfight almost every year and normally turnovers prove the difference. Magnet Cove returned two fumbles for TDs last year for a 20-7 win at Bigelow. Last week, Bigelow threw five interceptions in a 12-7 loss to Poyen. Meanwhile, Magnet Cove junior QB Harrison Wade completed nine of 12 passes for 172 yards and three TDs with no interceptions in a 35-7 win over Mountain Pine. Watch highlights of Magnet Cove's Week 3 against B. Harmony Grove here.
CONWAY CHRISTIAN (20) at Cutter M Star: No. 13 Conway Christian stays on top of the 5-2A with one of the more balanced attacks in 2A football. Last week, junior QB Jaycob Henry completed 19 of 23 passes for 263 yards and three TDs in a 42-7 rout of Quitman.
Mountain Pine at ENGLAND (35): No. 17 England hands Mountain Pine its 28th consecutive loss. Watch highlights of England's Week 4 against Magnet Cove here.
Quitman at POYEN (29): Poyen has intercepted 13 passes in the past three weeks, all 5-2A wins over Magnet Cove, Cutter Morning Star and Bigelow. Senior Hunter Keen (ankle) has rushed for 1,170 yards this season, including 90 in the first half only last week vs. Bigelow. Watch highlights of Poyen's Week 3 against Episcopal here.

6-2A
Des Arc at HAZEN (8): See Game of the Week.
Augusta at MCCRORY (23): Just 11 miles separate these old rivals that are headed opposite directions. McCrory beat Clarendon 52-8 last week, while Augusta lost to Hazen 64-16.
CARLISLE (10) at Brinkley: Carlisle shut out Palestine-Wheatley 22-0 last week. Brinkley, which was idle last week, allows 27.4 ppg in league play. Watch highlights of Carlisle's Week 1 against England here.
Marvell at CLARENDON (21): Clarendon's lone win last year was 42-6 over Marvell.
HACKETT (8) at Palestine-Wheatley: Hackett senior QB Jake Walker completed 10 of 15 passes for 341 yards and four TDs last week in a 39-9 win over Mountainburg. P-W allows 33 ppg.

7-2A
Lafayette County at GURDON (6): Biggest game for No. 12 Lafayette County since 2008 when it was 5-0 and played an eventual 10-win Prescott team. The Cougars gutted Dierks for 355 rushing yards last week, and junior Tre'Darius Burks ran just 12 times for 89 yards. Sophomore slotbacks Lepatrick Miller and Kleavius Johnson rushed for 131 yards and 85 yards, respectively. Junior MLB Will Hillburn and sophomore Stephon Cooper lead the Cougar defense with 53 and 54 tackles, respectively. No. 4 Gurdon's defense crowds the line of scrimmage and dares teams to pass against a speedy secondary consisting of three-year starting corner Alunzo Leeper, sophomore corner Donald Haynie and senior safeties Adam Cooper and Jackie Harvell (eight interceptions). Watch highlights of Gurdon's Week 4 against Dierks here.
Dierks at MOUNT IDA (12): No. 11 Mount Ida has reeled off five straight wins since losing Week 2 to Class 3A current No. 15 Danville. Mount Ida's defense held Spring Hill and Mineral Springs to one first down in the first half of those games. It held Foreman to three first-half first downs. Junior LB Caleb Jones paces Mount Ida with 64 tackles and nine sacks. Sophomre Logan Abernathy has made big plays at end. Senior safety T.J. Wilson has six interceptions. At QB, Wilson has rushed for 440 yards, while passing for 760 yards and eight TD without an interception. Junior Jesse Lowery has generated 944 all-purpose yards. Juniors Cody Robertson and Austin Hickman have rushed for 671 and 443 yards, respectively. Dierks allowed 400 yards last week in a 23-point loss to Lafayette County. Watch highlights of Dierks's Week 4 against Gurdon here.
Foreman at MINERAL SPRINGS (2): Team speed advantage goes to Mineral Springs. Mineral Springs QB Tyler Villeges completed 11 of 22 passes last week for 136 yards and two TDs in a 20-point loss to Murfreesboro. Three different Mineral Springs QBs threw an interception in the loss.
Spring Hill at MURFREESBORO (18): Murfreesboro piled up 491 yards last week in a 46-26 win over rival Mineral Springs. Junior RB Daniel Robinson carried 18 times for 159 yards and two TDs, while senior Ross Stewart carried 22 times for 110 yards and two TDs.

8-2A
BEARDEN (2) at Rison: This winner likely grabs the No. 2 playoff seed in the 8-2A. That second seed goes to the bottom half of the playoff bracket opposite of top-ranked Junction City in the top half of the bracket. The 8-2A third playoff seed will travel to Junction City in the second round of the playoffs. Rison owns a commanding 37-13-0 series advantage over Bearden, according to Bearden historian Jackie Bevill, but Bearden has won the last two meetings by six and eight points. No. 2 Bearden lost three fumbles and generated just five first downs and 130 yards last week in a 39-0 loss to top-ranked Junction City. Senior slotback/linebacker Devontae Ross (6-2, 185) and senior LG James Clowers (6-3, 215) should return this week from injuries. Both missed the Junction City game. Rison will not have junior slotback Chris Leaks, who was ejected last week at Parkers Chapel. Rison pounded Parkers Chapel 40-0, recording 11 tackles for 64 yards in losses. The Wildcats held Parkers Chapel to 61 total yards. Rison rolled up 366 rushing yards with junior Bryson Marks accounting for 253 yards and four TDs on 19 carries. Watch highlights of Bearden's Week 7 loss to Junction City here and Rison's Week 6 against Hampton here.
Strong at JUNCTION CITY (36): Top-ranked Junction City mauled No. 2 Bearden 39-0 last week, scoring all the points it needed in the first half, while holding Bearden to 130 yards and five first downs for the game. It leads the series (that dates to 1930) with Bearden 28-22-2, according to Junction City historian Wayne Pumphrey. Junction City QB Randall Holyfield completed 10 of 12 passes for 255 yards and six TDs in the first half, all school records. Junction City has won 33 games in a row, the longest winning streak in Arkansas. Senior RB Jaqwis Dancy (3,987 yards) needs 508 yards to surpass Marcus Godfrey (1997-1999) as the school's all-time rushing leader. Watch highlights of Junction City's Week 7 win over Bearden here.
Bastrop (La.) Beekman at WOODLAWN (27): No. 14 Woodlawn is headed to the playoffs after rallying past Strong 42-24 last week. Senior RB Jeffrey Jones ran for 235 yards and four TDs, putting him at 1,344 yards this season. Hermitage beat Beekman 44-16 last week.
Watch highlights of Woodlawn's Week 6 against Bearden here.
Hampton at HERMITAGE (9): Hermitage whipped startup Bastrop (La.) Beekman 44-16 for its first win since Week 4 last year when it defeated Norphlet JV 18-7. Hampton was idle last week when it cancelled a non-conference game at J.C. Westside, trying to preserve enough healthy bodies to finish the season. Watch highlights of Hampton's Week 6 against Rison here.