Class 7A - Week 8 - 2013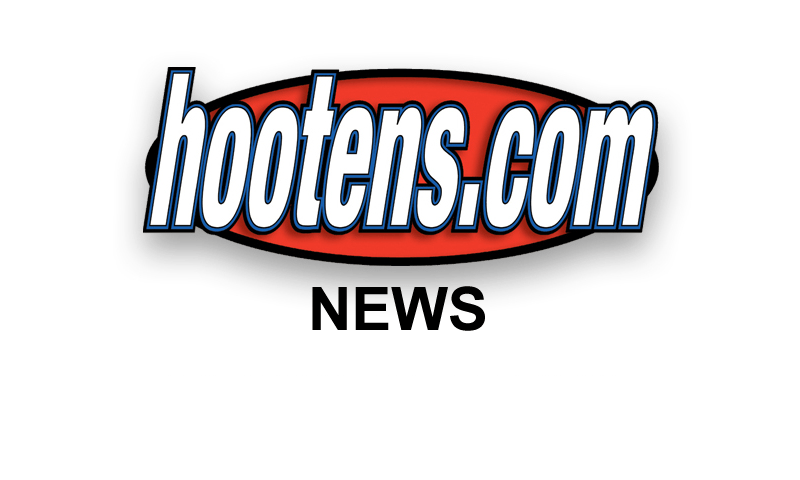 Hooten.com Rankings
Class 7A, Week 7, 2013
Copyright Hooten Publishing, Inc.
1. Cabot (7-0)
2. North Little Rock (5-2)
3. Bentonville (5-2)
4. Fayetteville (7-0)
5. Springdale Har-Ber (5-2)
6. Conway (6-1)
7. Fort Smith Southside (5-2)
8. Rogers Heritage (3-4)
9. Springdale (5-2)
10. Rogers (4-3)
11. Little Rock Catholic (3-4)
12. Bryant (4-3)
13. Little Rock Central (4-3)
14. Fort Smith Northside (2-4-1)
15. West Memphis (2-5)
16. Van Buren (1-6)
HOOTENS.COM GAME OF THE WEEK
No. 9 Rogers Heritage at No. 10 Springdale.
Both feature fine senior running backs. Springdale's DeAndre Murray (4.3 speed) gains 10 yards per carry and totals 216 total yards per game. Murray scored 17 touchdowns in the past six games he has played. Heritage's stout senior Brandon Gates (5-11, 200; 325-pound power clean) has rushed for 1,198 yards (7.01 yards per carry) with just one fumble in 171 carries.
Springdale could host a playoff game next month for the first time since its 2005 state championship season. Murray carried 19 times for 244 yards and three TDs and caught a 32-yard TD in the first half of last week's 49-21 win at Van Buren.
Heritage has lost back-to-back heartbreakers at home but likely still makes the playoffs. Heritage gave up a kick return with 1:46 left in a 27-26 loss to Fayetteville and two field goals in the final minute of last Friday's 13-10 loss to Bentonville.
Heritage three-year starting QB Josh Qualls completes 60 percent of his passes for 220 yards weekly. Springdale starts sophomore Fuller Chandler, who passed for 198 yards and four TDs last Friday. Chandler completes 55 percent of his passes for 769 yards (128 yards weekly) and 11 TDs with four interceptions this fall.
HOOTEN'S TV SHOW
Hooten's Arkansas Football TV show airs 10:30 a.m. Saturdays this fall on KATV 7 (ABC-Little Rock) and KXNW (Ch. 34 Fort Smith/Fayetteville). The show features the state's top recruiting prospects. Batesville will be featured as the Verizon/Nokia Siemens Networks Football Town of the Week.
LAST WEEK
Hootens.com correctly predicted 11 of 12 winners (91 percent), nailing the 15-point spread in Cabot's 35-20 win over LR Central. For the season, hootens.com has correctly predicted 65 of 83 winners (78 percent) in games involving Class 7A teams.
WEEK 7 PREDICTIONS (favored team in ALL CAPS followed by point spread)
7A/6A CENTRAL
CONWAY (28) at LR Parkview: Conway scored 17 points in the final eight minutes before halftime and smoked FS Southside 37-7 last week. Conway is one of the bigger teams in the state, averaging 270 pounds on the offensive front. Watch highlights of Conway's Week 2 win at Jonesboro here.
FS Northside at LR CATHOLIC (16): LR Catholic creamed Class 6A Russellville 51-21 last Friday. Catholic's DJ Brown has totaled 919 yards and nine TDs this season. Northside beat Class 6A LR Parkview 42-20 last Friday for its second win of the season. Four Fort Smith Northside players scored TDs, including receiver Shakari Jones, who caught two TDs a two-point conversion. The Grizzlies won at Russellville 27-20 three weeks ago. Northside likely needs to win this week or in the regular-season finale against rival FS Southside to make postseason play. Watch highlights of FS Northside's Week 1 tie at Pine Bluff here.
GREENWOOD (7) at FS Southside: Both teams have beaten LR Parkview, LR Catholic and LR Hall by an average of six TDs over the past month. Southside (5-2) coming off last week's 37-7 loss at Conway. Greenwood faces its toughest test of the year. The Bulldogs average 468 yards and 44 points weekly, while holding six of seven opponents to 14 points or less. Watch highlights of Greenwood's Week 3 win over Shiloh Christian here and FS Southside's Week 3 loss to Har-Ber here.

7A/6A EAST
West Memphis at CABOT (13): Cabot beat LR Central 35-20 last Friday, a week after LR Central won at West Memphis 41-24. Cabot lost two fumbles inside Central's 20-yard line last week. West Memphis' Jarvis Cooper, a two-way standout and D1 college prospect, has rushed for more than 100 yards every week except against No. 2 ranked North LR. West Memphis built a 34-7 halftime lead last week against Class 6A Marion. Hootens.com has nailed the point spread of Cabot's past two games. Watch highlights of Cabot's Week 7 win over LR Central here and highlights of West Memphis' Week 5 loss to North LR here.
LR CENTRAL (13) at Mountain Home: Central pushed Cabot last week. Two weeks ago, Cabot mercy ruled Mountain Home 35-0. Watch highlights of LR Central's Week 7 loss to Cabot here.
NORTH LR (40) at Marion: North LR still the most talented team in state but likely needs improved line play for playoff run. Senior Charging Wildcat Curtis Parker (6-3, 290; 3,8 GPA and 4.9 speed) plays well on the offensive front. Deion Tidwell has 495 yards rushing (5.6 yards per carry) and six catches for 133 yards, totaling 10 TDs in 2013. Marion lost at North LR 52-0 last year. Watch highlights of North LR's Week 5 win at West Memphis here.
7A/6A SOUTH
Texarkana at BRYANT (13): Bryant belted Sheridan and LR Fair by identical 49-0 scores the past two weeks. Texarkana won at El Dorado two weeks ago but tripped last Friday against Benton 38-21. Texarkana has lost three conference games by an average of 18 points and six starters have suffered injuries over the past two weeks. Texarkana defensive end Kendrix McCann wreaks have in the backfield and on the edges. Watch highlights of Bryant's Week 1 loss to Conway here and highlights of Texarkana's Week 6 win at El Dorado here.

7A/6A WEST
ROGERS HERITAGE (1) at Springdale: Game of the Week
FAYETTEVILLE (17) at Siloam Springs: Fayetteville already secured at least a home playoff game, off to its best start since beginning 9-0 in 2003. Fayetteville senior QB Mitch Marshall has passed for 19 touchdowns with just one interception in 2013. Siloam Springs blew a three TD lead and major upset, losing at Springdale Har-Ber 42-35 last week. The Panthers can still earn a very winnable first-round playoff game at home. Chandler Gregory leads Siloam with 48 catches this season and the Panthers have committed just one turnover over the past three weeks. Siloam senior running back Mitchell Dolezal rushed for more than 100 yards in his first action of the season last Friday. Watch highlights of Fayetteville's Week 1 win over Warren here and Siloam Spring's Week 1 tie against Shiloh Christian here.
Van Buren at BENTONVILLE (35): Bentonville's Barry Lunney becomes the state's 11th most winning coach with 234 victories. Bentonville extended its conference win streak to 30 last Friday when Bennett Moehring kicking two field goals in the final minute, one to tie the score and one to win 13-10 over Rogers Heritage. Van Buren allowed 518 yards in last week's mercy-rule loss to Springdale.
SPRINGDALE HAR-BER (7) at Rogers: Rogers likely needs a win to make postseason play. Rogers rushed for 317 yards but completed just one pass for 4 yards and committed three turnovers in last week's 35-14 loss at Fayetteville. Har-Ber typically doesn't play well at Rogers but still hasn't lost to the Mounties since 2006, it's first season of football. Har-Ber rallied from a 21-point deficit to beat Class 6A Siloam Springs 42-35 last Friday. Watch highlight's of Har-Ber's Week 3 win over FS Southside here.