Class 6A - Week 8 - 2013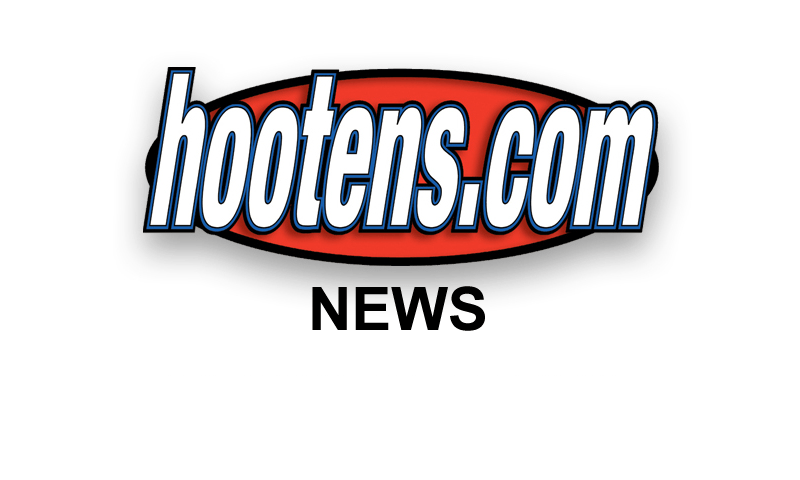 Hootens.com Rankings
Class 6A, Week 8, 2013
Copyright Hooten Publishing, Inc.
1. Greenwood (7-0)
2. Pine Bluff (4-2-1)
3. El Dorado (3-4)
4. Lake Hamilton (5-2)
5. Jonesboro (4-3)
6. Benton (5-2)
7. Texarkana (2-4)
8. Russellville (4-3)
9. Siloam Springs (1-5-1)
10. Searcy (3-4)
11. LR Parkview (1-6)
12. Marion (2-5)
13. Mountain Home (0-7)
14. Sheridan (1-6)
15. LR Fair (1-6)
16. LR Hall (0-6)
HOOTENS.COM GAME OF THE WEEK
No. 2 Pine Bluff at No. 3 El Dorado
Pine Bluff generated 325 total yards in last year's 21-6 win over El Dorado. El Dorado beat Pine Bluff in four of five meetings from 2008-11, including 27-20 in the 2009 state title game. Both teams are 3-1 in conference play this year along with Benton, Bryant and Lake Hamilton.
Pine Bluff mercy-ruled Little Rock Fair last week to bounce back from a 33-25 loss at Lake Hamilton. "We needed that," Coach Bobby Bolding says. "Our kids needed to see what it looks like to do what we're supposed to." Two weeks ago, a 46-yard punt return and 87-yard kickoff return set up scores for Lake Hamilton. The Zebras trailed 26-19 in the fourth quarter after sophomore quarterback Laddarius Skelton threw a 39-yard touchdown pass and ran 26 yards for a score. Three weeks ago, Pine Bluff's defense carried it to a 9-3 win at Bryant. The Zebras rushed for 316 yards but failed to score four times inside the red zone (two turnovers on downs and two missed field goals). Skelton threw two TD passes to junior Tyler Bell in a 28-13 win over Texarkana Week 4. Sophomore tailback Romar Reades ran eight times for 101 yards and two TDs. Senior guard Dasmine Johnson (6-2, 265; 4.7 speed) and senior tackle Steven Watson (6-2, 305) anchor the line. Senior linebacker Brandon Lee, sophomore end John Tate (6-4, 250) and emerging senior end Earnett Adams lead on defense.
El Dorado coming off last week's 44-34 win at Lake Hamilton after losing to Texarkana 23-20 two weeks ago. "We did not play well defensively (against Texarkana)," Coach Scott Reed says. "We made some plays (last week) and did a much better job tackling." The Wildcats built a 38-16 lead with 4:28 left in the third quarter and withstood a late Lake Hamilton rally. Senior QB Clayton Waldrum passed for 260 yards and three TDs and ran 15 yards for a score. Senior running back Jaqualoyn Willis ran 14 times for 149 yards and a score and returned an interception 40 yards for a TD. Waldrum has passed for 1,361 yards and 16 TDs with two interceptions this season. Senior receiver Ty Owens paces the Wildcats with 31 catches for 610 yards and 10 TDs. Willis has 120 carries for 750 yards and four TDs. Senior defensive tackle and Razorback commit Bijhon Jackson (6-3, 315) has recorded 43 tackles, including seven for loss.
Key matchup: El Dorado's Jackson against Pine Bluff's Johnson. "Johnson's the best-looking offensive lineman in the league," Reed says.
HOOTEN'S TV SHOW
Hooten's Arkansas Football airs 10:30 a.m. Saturdays this fall on KATV 7 (ABC-Little Rock) and KXNW (Ch. 34 Fort Smith/Fayetteville), featuring the state's top recruiting prospects. Batesville will be featured as the Verizon/Nokia Siemens Networks Football Town of the Week. El Dorado's Ty Owens will be featured as the Arkansas Air Guard Scholar Athlete of the Week.
LAST WEEK
Hootens.com correctly picked eight of 11 games (73 percent) involving 6A teams. For the season, hootens.com has correctly predicted 60 of 73 games (82 percent).
WEEK 8 PREDICTIONS (favored team in ALL CAPS followed by point spread)
7A/6A CENTRAL
CONWAY (28) at LR Parkview: Two teams going in opposite directions. Conway's won four straight since a Week 3 loss to Cabot (23-9). Parkview has lost four in a row by an average of 29 points since beating Mountain Home 20-6 Week 3. Watch highlights of Conway's Week 2 win at Jonesboro here.
GREENWOOD (7) at FS Southside: Both teams have beaten LR Parkview, LR Catholic and LR Hall by an average of six TDs over the past month. Southside (5-2) coming off last week's 37-7 loss at Conway. Greenwood faces its toughest test of the year. The Bulldogs average 468 yards and 44 points weekly, while holding six of seven opponents to 14 points or less. Watch highlights of Greenwood's Week 3 win over Shiloh Christian here and FS Southside's Week 3 loss to Har-Ber here.
RUSSELLVILLE (30) at LR Hall: Russellville's three losses this year have been to 7A opponents. Hall has lost 23 in a row. Watch highlights of Russellville's Week 1 win at Morrilton here.

7A/6A EAST
JONESBORO (18) at Searcy: Jonesboro sophomore RB Denzel Mitchell scored five TDs in last week's 49-28 win over Mountain Home. Searcy beat Mountain Home 29-28 two weeks ago after senior QB Christian Reynolds ran 17 yards for the game-winning TD with 52 seconds left. Watch highlights of Jonesboro's Week 2 loss to Conway here.
LR CENTRAL (13) at Mountain Home: Central pushed Cabot in last week's 35-20 loss. Cabot mercy-ruled Mountain Home two weeks ago. Watch highlights of LR Central's Week 7 loss to Cabot here.
NORTH LR (40) at Marion: North LR has beaten West Memphis, Jonesboro and Searcy by a combined 120-6 the past three weeks. Marion lost to North LR 52-0 in 2012. Watch highlights of North LR's Week 5 win at West Memphis here.
7A/6A SOUTH
LAKE HAMILTON (2) at Benton: Two first-half turnovers plagued Lake Hamilton in last week's 44-34 loss to El Dorado. El Dorado scored after recovering a fumble on the Wolves' opening drive and returned an interception 40 yards for a TD. Benton senior QB Tarek Beaugard threw three TD passes and returned an interception for a score in a 38-21 win at Texarkana. Beaugard has passed for close to 1,600 yards and 19 TDs this year.
Texarkana at BRYANT (13): Texarkana has lost three league games by an average of 18 points, including last week's 38-21 setback to Benton. Relentless senior end Kendrix McCann wreaks havoc in the backfield and makes plays near the sideline. Six Texarkana starters have suffered injuries over the past two weeks. Bryant's beaten LR Fair (49-0) and Sheridan (49-0) since a 9-3 loss to Pine Bluff. The Hornets beat Benton 42-28 a month ago. Watch highlights of Bryant's Week 1 loss to Conway here and highlights of Texarkana's Week 6 win at El Dorado here.
PINE BLUFF (1) at El Dorado: See Hootens.com Game of the Week. Watch highlights of Pine Bluff's Week 1 tie against FS Northside here and El Dorado's Week 6 loss to Texarkana here.
SHERIDAN (13) at LR Fair: Both teams looking for their first league victory. Sheridan has scored once in the past three weeks. The Yellowjackets beat Fair 49-24 a year ago.
7A/6A WEST
FAYETTEVILLE (17) at Siloam Springs: Fayetteville is 7-0 for the first time since 2003. Siloam Springs (0-4 in league play) still in position to host a first-round playoff game. Junior QB Chris Lampton threw three TD passes in last week's 42-35 loss at Har-Ber. The Panthers led 35-14 in the third quarter. Senior receiver Chandler Gregory leads Siloam Springs this year with 48 catches. The Panthers have lost one turnover over the past three weeks. Watch highlights of Fayetteville's Week 1 win over Warren here and Siloam Spring's Week 1 tie against Shiloh Christian here.