Class 4A - Week 8 - 2013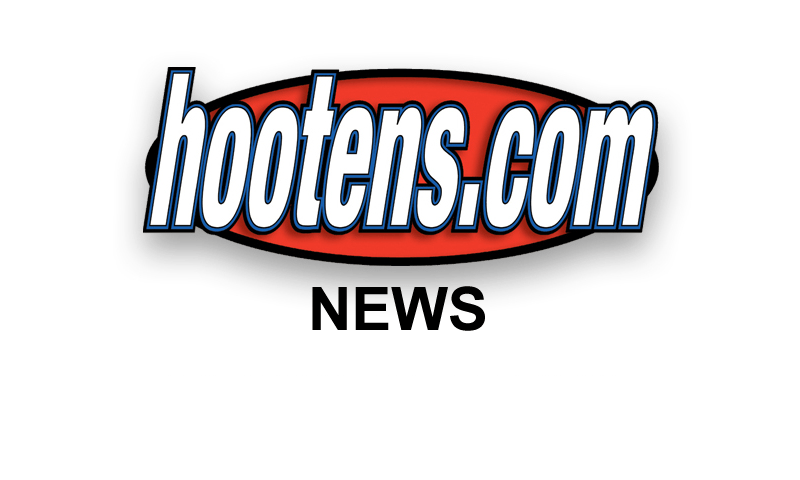 Hootens.com Rankings
Class 4A, Week 8, 2013
Copyright Hooten Publishing, Inc.
1. Warren (4-3)
2. Arkadelphia (7-0)
3. Dollarway (7-0)
4. Booneville (7-0)
5. Prairie Grove (6-1)
6. Pottsville (7-0)
7. Valley View (7-0)
8. Hamburg (6-1)
9. Malvern (6-1)
10. Maumelle (6-1)
11. Ashdown (6-1)
12. Nashville (4-3)
13. Star City (4-3)
14. Lonoke (5-2)
15. Gosnell (6-1)
16. Dardanelle (5-2)
17. Newport (5-2)
18. Highland (5-2)
19. Lincoln (6-1)
20. Stuttgart (4-3)
21. CAC (4-3)
22. Clinton (3-4)
23. Farmington (5-1-1)
24. Jonesboro Westside (6-1)
25. Pulaski Robinson (4-3)
26. Gentry (4-3)
27. DeWitt (4-3)
28. Mena (3-4)
29. Gravette (2-5)
30. Monticello (2-5)
31. Crossett (2-5)
32. Subiaco Academy (3-4)
33. Pocahontas (4-3)
34. Heber Springs (1-6)
35. Ozark (2-5)
36. Dumas (1-6)
37. Bauxite (1-6)
38. Southside Batesville (2-5)
39. Cave City (1-6)
40. Arkansas Baptist (1-6)
41. Pea Ridge (0-7)
42. Berryville (2-5)
43. Brookland (3-4)
44. Dover (0-7)
45. Lake Village (1-6)
46. Trumann (1-6)
47. Marianna (0-6)
48. Waldron (0-7)
HOOTENS.COM GAME OF THE WEEK
No. 11 Ashdown at No. 2 Arkadelphia
Ashdown made this a meaningful game with last week's 10-6 win over Nashville. The Panthers give up eight points per conference game. They shut out Pulaski Robinson Week 4 and held Nashville to one touchdown last week. Sophomore cornerback Brandon Northcross plucked the game-clinching interception last week and ran for 45 yards at running back and quarterback. Junior Macardo Anderson shifted from safety to cornerback last week, smothering Nashville receiver LaMichael Pettway (season-low two receptions). Nashville ran eight plays inside the 20-yard line in the second half and didn't produce a point. Ashdown's offense has struggled with consistency this fall. "We've got to establish the run to set up the pass," Ashdown coach Matt Richardson says. "We've told our kids this type of game is what it's all about. Most kids dream to get a chance of getting to play in big games like this."
Undefeated Arkadelphia has won six of its seven games this fall by the by the 35-point sportsmanship rule. Badger junior defensive tackle Emmanuel Cooper has developed into a force. He recorded four sacks in a Week 6 victory over CAC, and forced a fumble in last week's 64-22 win at Pulaski Robinson that senior linebacker Jahlon Mitchell returned for a TD. Senior running back Kris Oliver has rushed for 1,033 yards and 16 TDs this fall while senior QB Jakahri Howell has passed for 1,547 yards and 17 TDs. Howell ran for three scores a week ago. "Oliver makes them go," Richardson says. "You load the box to stop him, and Howell takes off or throw it over the top. They are tough to defend."
HOOTEN'S TV SHOW
Hooten's Arkansas Football TV Show airs 10:30 a.m. Saturdays this fall on KATV 7 (ABC-Little Rock) and KXNW (Ch. 34 Fort Smith/Fayetteville). The show features the state's top recruits. Batesville will be featured as the Verizon/Nokia Siemens Networks Football Town of the Week.
LAST WEEK
Hootens.com correctly predicted 21 of 24 games (88 percent), nailing Valley View's 28-point win over Trumann. For the season, Hootens.com has correctly predicted 194 of 222 games (87 percent).
WEEK 8 PREDICTIONS (favored team in ALL CAPS followed by point spread)
1-4A
Berryville at GENTRY (10): The Pioneers, chasing their first playoff berth since 2010, need to win at least one of the final three games to secure a spot in the post-season. Gentry QB Jarod Cousins has rushed for almost 1,000 yards this year, pacing a unit that leans on the rushing attack (run the ball 70 percent of the plays). Gentry's only home loss was against Class 3A No. 2 Charleston by eight points. Berryville gave up 35 points in the first quarter against Prairie Grove a week ago.
Gravette at LINCOLN (7): The Wolves could get in position to host a home playoff game. Senior tailback Tyler Cummings ran 36 times for 220 yards and four scores in a driving rain storm last week, and he's gained almost 1,000 yards this fall. Junior QB Drew Harris has more than 1,200 yards passing, while junior Alec Pitts has almost 400 yards receiving. Gravette led Farmington 22-15 in the fourth quarter last week but gave up two TDs in the final seven minutes, including a fourth-down TD pass with 22 seconds left.
Ozark at FARMINGTON (8): Ozark looks better weekly. They've won two straight after starting 0-4. Farmington's only loss was to No. 5 Prairie Grove. Farmington junior QB Keaton Austin completed six of nine passes in the final three drives as the Cardinals rallied past Gravette by five points a week ago, throwing the winning TD pass to Chas Turner on fourth down with 22 seconds left.
Pea Ridge at PRAIRIE GROVE (24): Prairie Grove cruises to its second straight league title. Senior Logan Bartholomew returned a punt 58 yards for a TD and sprinted 79 yards for another score in the first quarter of last week's 35-12 victory at Berryville. Pea Ridge is winless after forfeiting two non conference victories and losing to Ozark 26-21 a week ago.
2-4A
Marianna at LONOKE (25): Marianna played its best game in two years last week, losing at Southside Batesville 27-24. Lonoke scored 19 points at Dollarway a week ago, the most points Dollarway allowed this fall. Watch highlights of Lonoke's Week 4 win over Heber Springs here.
NEWPORT (10) at Clinton: Newport's 63-28 victory over Clinton was its first ever over the Yellow Jackets. Clinton had won two straight by an average of 56-27. Newport senior Kristen Crite has rushed for five TDs the past two weeks, and he's scored 50 times in his career. Clinton likely needs to beat Heber Springs next week to get in the playoffs. Watch highlights of Newport's Week 7 win over Heber Springs here and Clinton's Week 2 loss to Highland here.
Southside Batesville at HEBER SPRINGS (7): Heber Springs can get in the playoffs by winning at least two of its final three games. The Panthers have never lost to Southside Batesville. Heber Springs senior QB Michael Kramer completes 85 of 190 passes for 1,176 yards and 12 TDs this season. Southside Batesville senior QB Drew Moss has more than 1,200 yards this year. Moss threw a pair of TDs, ran for a score and returned an interception for another in last week's three-point win over Marianna. Watch highlights of Heber Springs Week 7 loss to Newport here.
Stuttgart at DOLLARWAY (16): Dollarway averages six TDs weekly, and the D has allowed just seven TDs this year. Cardinal senior QB Joshua Liddell has more than 1,900 yards this year (14 passing TDs, 10 rushing TDs). Stuttgart senior running backs Tyler Luster and Jackson Kennedy combined for 210 yards in last week's eight-point win over Clinton. Watch highlights of Dollarway's Week 1 win over West Helena here.

3-4A
BROOKLAND (1) at Trumann: Brookland's first and only varsity conference win was 35-19 over Trumann a year ago. Trumann hasn't won on the field (awarded a forfeit over Earle this year) since beating Jonesboro Westside in Week 5, 2011. Watch highlights of Trumann's Week 2 loss at Nettleton here.
Cave City at HIGHLAND (17): Cave City got into playoff position with last week's seven-point win over Pocahontas. Highland has lost two straight games, its longest losing streak since falling to Trumann and Star City Week 10 and Week 11 in 2010. Junior Deon Stewart set school records with 13 catches for 237 yards and four TDs in last week's four-point loss at Gosnell. Junior Avery Johnson didn't play last week (concussion) but returned to practice Monday. Watch highlights of Highland's Week 6 loss to Valley View here.
Jonesboro Westside at VALLEY VIEW (24): Jonesboro Westside has won three straight conference games for the second straight season and only the third time in school history. The Warriors ran for 575 yards and six TDs in last week's 20-point win at Brookland. Valley View senior QB Noah Johns, senior running back Jaegar Sullins and junior RB Tyler Hydrick combined for seven scores in last week's 28-point win over Trumann. Watch highlights of Valley View's Week 6 win over Highland here.
Pocahontas at GOSNELL (21): Gosnell hosts Valley View Week 10 for the conference title. Pirate senior running back Marcus Mullins (almost 1,200 yards, 18 TDs) ran for 265 yards and four TDs, including the game-winner with 20 seconds left in last week's 44-40 win over Highland. Pocahontas probably needs to beat Jonesboro Westside Week 10 to make the playoffs.
4-4A
DARDANELLE (17) at Subiaco Academy: Dardanelle can't get caught looking ahead to next week's showdown with Maumelle. Sand Lizard junior T.J. Tucker has rushed 112 times for 903 yards (eight yards per carry) and 12 TDs this fall, while J.J. Dunn paces the Dardanelle D with 77 tackles, including 10 in last week's 54-7 win over Waldron. Subiaco Academy's one-point win over the Sand Lizards in 2010 kept Dardanelle out of the playoffs. Watch highlights of Dardanelle's Week 5 loss to Pottsville here and highlights of Subiaco Academy's Week 5 loss to Booneville here.
Dover at BOONEVILLE (32): Booneville led Mena by 30 points at halftime last week. Senior QB Cody Harrell ran four times for 129 yards and two TDs against Mena. Dover gives up 49 ppg. Watch highlights of Booneville's Week 5 win over Subiaco Academy here.
POTTSVILLE (1) at Maumelle: The winner takes control of the league, although both play unbeaten Booneville the final two weeks. Unbeaten Pottsville outscores opponents an average of 40-14 weekly. Senior QB Michael Perry has rushed 105 times for 903 yards and 13 TDs this fall, and completes 50 of 74 passes for 1,015 yards and 12 TDs. He's thrown just two interceptions. Perry has 39 tackles and two interceptions at safety. Maumelle has won four straight games since losing to Class 5A Jacksonville in Week 3. Junior QB Tyshaun Robinson has more than 1,500 yards this year. Robinson threw two TDs and ran 10 times for 64 yards in last week's 28-point win at Subiaco Academy. Hornet senior Corry Collins ran for two TDs and caught a TD pass at Subiaco Academy. "They are unbelievably athletic," Pottsville coach Bryan Rust says. "The defense flies around and puts pressure on you. The defense is so good and active, they make up for mistakes by the offense." Senior end Kendall Donnerson (6-3, 210) owns 4.39 speed "and is ridiculous," Rust says. "He's big, runs fast and plays hard. Watch highlights of Pottsville's Week 5 over Dardanelle here.
MENA (21) at Waldron: Mena needs to beat Waldron and Subiaco Academy the next two weeks to make the playoffs for a school-record fourth straight season. Waldron hasn't been to the playoffs since 2003 and hasn't won since Week 7, 2011.
7-4A
Ashdown at ARKADELPHIA (10): Hootens.com Class 4A Game of the Week. Watch highlights of Arkadelphia's Week 3 win over Hot Springs here and highlights of Ashdown's Week 2 win over Hope here.
BAUXITE (2) at Arkansas Baptist: The winner keeps faint playoff hopes. Bauxite beat the Eagles by a point last season. The Miners lost a shootout with CAC last week (62-58) and have given up 125 points to the Mustangs the past two years. Bauxite senior QB Trent Rooks passed for 375 yards and four scores and ran for a TD against CAC. Arkansas Baptist gives up 48 ppg, and has surrendered 56 points each of the past three weeks to Arkadelphia, Nashville and Malvern. Watch highlights of Arkansas Baptist's Week 6 loss to Nashville here.
MALVERN (17) at CAC: Malvern playing for the league title the next three weeks. Leopard sophomore QB Trace Collie ran for two TDs and threw a pair of scores in last week's 29-point triumph over Arkansas Baptist. CAC likely makes the playoffs if it beats Pulaski Robinson next week. Mustang senior QB Jack Thomas passed for 411 yards and three TDs and ran for a score in last week's four-point win over Bauxite.
Pulaski Robinson at NASHVILLE (21): This is the fifth meeting in 42 years for these teams, with Nashville winning two straight in the series. The Scrappers make the playoffs for the 23rd straight season with another victory. Watch highlights of Nashville's Week 6 win against Arkansas Baptist here.
8-4A
Dumas at DEWITT (2): A playoff berth, or at least seeding, on the line. Dumas has beaten DeWitt seven straight times since the rivalry renewed in 2006, winning by an average of 34-10. DeWitt going for its first winning season since 2002. Dragon senior QB Dawson Moser has passed for more than 1,000 yards this year.
HAMBURG (21) at Crossett: The Battle of Ashley County means Hamburg gets a step closer to playing Warren next week for the league title. The Lions have shutout five opponents and given up TDs to just two teams (Camden Fairview and Star City) this fall. Crossett hasn't beaten Hamburg since 2009. Watch highlights of Hamburg's Week 1 win over McGehee here.
Monticello at WARREN (25): The winner of the Saline River Shootout gets possession of a 146-pound trophy for a year. Monticello gets into playoff contention after consecutive victories. Sophomore linebacker Demetri Ruffin intercepted three passes, returning one for a TD, in last week's 30-14 triumph over Crossett. Top-ranked Warren has applied to the 35-point sportsmanship rule in three of four conference victories. Junior defensive lineman Aaron Church returned an interception 46 yards for a TD in last week's 43-point win over DeWitt. Watch highlights of Warren's Week 1 loss to Fayetteville here and Monticello's Week 1 loss to White Hall here.
STAR CITY (40) at Lake Village: Lake Village hasn't won a conference game since beating DeWitt in Week 5, 2010. Star City junior Dajunn Harris ran for two TDs and returned an interception for another in last week's 23-point win over Dumas.