Hogs ready to run again, pass to Hunter Henry vs. suspect Auburn defense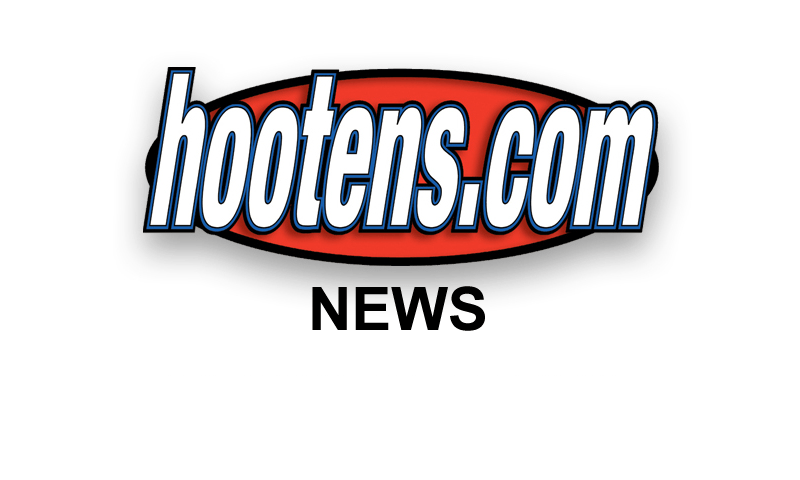 | | |
| --- | --- |
| | |
| | RB COACH JEMAL SINGLETON |
FAYETTEVILLE - Arkansas running backs coach Jemal Singleton puts first things first to jump-start an offense that stalled two weeks ago at Alabama.


Arkansas (2-4 overall, 1-2 in the SEC), coming off an open date week after losing 27-14 to Alabama, plays host to Auburn (4-2, 1-2) at 11 a.m. Saturday on the SEC Network at Reynolds Razorback Stadium.

The Razorbacks rolled up massive yards in losses to Texas Tech and Texas A&M and in a 24-20 victory at Tennessee before running dry (25 carries for 44 yards) against the Tide.

Alabama's defensive dominance on first down diminished Arkansas' running opportunities on second and third downs, Singleton said.

"You have got to give respect to your opponent," Singleton said Tuesday. "They did some good things. We have to continue to get better and turn some of those 2- and 3-yard carries into 4- and 5-yard carries. That is going to be an emphasis for this week. How do we make it second and 6 and not second and 8? Because that is a huge difference in what it allows an offensive guy to call and different things. So we have got to keep hammering and keep doing the things we have done well and get better."

READY TO ROLL
Fifth-year senior center Mitch Smothers of Springdale, celebrating his 23rd birthday Tuesday, said between the rest during last week's bye week and the determination to rev up the rushing game, that the Razorbacks are ready to roll.

"We just need to get to who we are," Smothers said. "I think we match up well against Auburn. I feel like we can really move these guys. Just getting back to who we are will be the best key."

Senior quarterback Brandon Allen said the O-line's resolve manifested in Tuesday's practice.

"We still have the run game stuff," Allen said. "We have a great running offense. I think it will come back. You will see it more. We just didn't execute it and didn't move too many people last time. I think we are looking forward to getting back and moving people around and creating holes for our running backs."
| | |
| --- | --- |
| | |
| | Jr TE HUNTER HENRY |
HUNTING FOR HUNTER
Alabama's ease at stuffing the run enabled the Tide's pass defense to suffocate Hunter Henry, Arkansas' junior tight end and Mackey Award candidate. Henry logged one 18-yard catch in Tuscaloosa.
"It's tough," Allen said. "Defenses know where Hunter Henry is. They do a good job of trying to cover him up. We are still going to be looking at getting him the ball. He's a playmaker. We will put different things in here and there to get him the ball and see what he can do with it and make plays for us."
Allen, tight ends coach Barry Lunney and Henry said the emergence of junior receiver Drew Morgan should open more passing lanes for Henry. Morgan, limited to 15 yards on four receptions at Alabama, had eight catches for 155 yards against Texas A&M and five for 110 against Tennessee. Junior college transfer and Camden Fairview grad Dominique Reed caught 33- and 54-yard touchdown passes against Tennessee and Alabama,

Junior tight end Jeremy Sprinkle (four catches for 41 yards against Alabama) also poses a receiving threat.
"The receivers are doing a lot better job making plays in the passing game," Henry said. "It will be harder for defenses to hone in on on guy."
WALKER IN THE PLANS
After Tuesday's practice, Singleton was asked if junior reserve running back-fullback Kody Walker truly figures in Saturday's game plan? Walker practiced this week for the first time since breaking his hand in the season's second game, a 16-12 loss to Toledo,

"Absolutely," Singleton said. "One of the things he struggled with is he had a big club (for a cast) on his hand and that made it tough for him. He was doing some things in practice, but I don't think he was confident and I don't think we were confident enough in what he was doing. But now he has got a much smaller brace on there, a much smaller cast. And he can carry the ball and do some things. I think he can definitely be a help his next game."
OLD MAN SMOTHERS
Offensive line coach Sam Pittman teased about fifth-year senior center Mitch Smothers turning 23.
"He's 23!," Pittman said. "My gosh, when did he start school, when he was 10 or something? Happy birthday to him. He's a great kid."
HOME SWEET HOME
Saturday's game will be Arkansas' first in Fayetteville since the Sept. 19 non-conference (35-24) loss to Texas Tech.
"It seems it's been like a year since we played here," Henry said. "It's crazy. We only had two real home games because we had one (the Sept. 12 loss to Toledo) in Little Rock and one (the SEC opening loss to Texas A&M) in Dallas, too. So it's definitely been crazy."
"