Hogs: RB Walker to play vs. Auburn; bye-week stars; more notes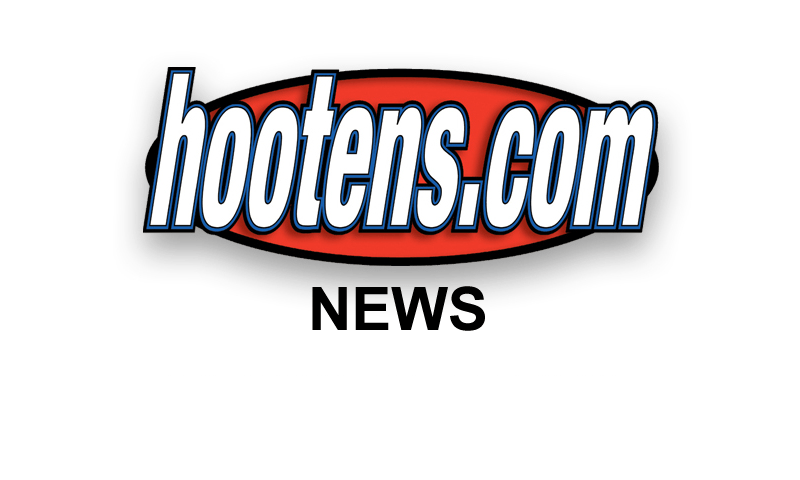 FAYETTEVILLE - His broken hand sufficiently healed to be protected by a smaller cast, Arkansas junior fullback-tailback Kody Walker might play Saturday for the first time since this season's second game.
| | |
| --- | --- |
| | |
| | Jr RB KODY WALKER |
Arkansas coach Bret Bielema said Monday that Walker appears ready to go for his Razorbacks (2-4 overall, 1-2 in the SEC) in Saturday's 11 a.m. game at Reynolds Razorback Stadium on the SEC Network against Coach Gus Malzahn's Tigers (4-2, 1-2).

Walker practiced Sunday, the first practice for the Razorbacks since Thursday.

"Kody Walker did get his cast cut down last night," Bielema said. "He was very excited about what he was able to do ball management-wise. I expect to get him involved in the game plan a little bit more, not only at tailback, but at fullback as well."

Bielema and offensive coordinator Dan Enos likened Walker's previous cast to more like a club.

"He looks good, and we're hoping he can have a role this week and that can continue to grow," Enos said. "We want that club not to grow, we want his role to grow. It's amazing even with the thing on his hand last week he was catching the ball and stuff without an issue. I know he certainly wants to be out there and have an impact. He will play some."

Walker broke his hand during Arkansas 16-12 loss to Toledo on Sept. 12 in Little Rock.

CORNELIUS STILL OUT
The following week in a 35-24 loss to Texas Tech, Razorbacks receiver Jared Cornelius broke his arm catching Arkansas' first pass.
Cornelius began practicing on a non-contact basis last week but isn't ready to play against Auburn, Bielema said.


Juan Day, the freshman running back from North Little Rock, has physically been cleared to play against Auburn after weathering full contact during scrimmages last week with the redshirts and seldom used reserves.

While physically cleared, Day's chances for a game debut appear more likely for the Oct. 31 homecoming non-conference game against Tennessee-Martin.

HOMECOMING 3 P.M. KICKOFF
The Arkansas vs Tennessee-Martin game will kick off at 3 p.m. and air on the SEC Network, it was announced Monday.

REDSHIRTS TO REMEMBER
Among the redshirting freshmen catching his eye during last week's practices, Bielema cited offensive tackle Colton Jackson of Conway; tight ends Will Gragg of Dumas, Austin Cantrell of Roland, Okla. and C.J. O'Grady of Fayetteville; receiver Deon Stewart of Hardy Highland; defensive lineman T.J. Smith of Moultrie, Ga., and defensive back Nate Dalton of Baton Rouge, La.

"I think Colton Jackson appears to be a kid who can help us sooner rather than later on the offensive line," Bielema said. "Not this year, but he'll be a guy we we can plug in right away."

Gragg is another to remember for 2016.

"Will Gragg was impressive and looks more comfortable," Enos said.

RINGERS AMONG REDSHIRTS
Not all those scrimmaging during the open-date week practices were redshirts or rarely used reserves.
With Cornelius still out and preceded by season-ending injuries to receivers Keon Hatcher and Cody Hollister, Bielema only withheld junior wideout Drew Morgan (27 catches for 428 yards and four touchdowns) among the varsity wideouts.

Junior college transfer Dominique Reed, a Camden Fairview alum, sophomores Kendrick Edwards and Duwop Mitchell and redshirt freshman Jojo Robison all scrimmaged with the redshirts.

"We consider all those other guys still young and learning," Enos said. "So they all got reps."

In Arkansas' last two games, the 24-20 SEC victory at Tennessee and the 27-14 loss to reigning SEC champion Alabama, Reed turned medium range passes from quarterback Brandon Allen into 33- and 54-yard TDs. And that's just scratching the surface, Enos and Bielema believe.

"His role continues to increase, and one of these games coming up he is going to light it up," Enos said. "And it's not going to surprise anybody here. He is ready to break out, and he looks more and more comfortable every day."

BACK TO THE 80s
Bielema wants play-caller Enos and quarterback Brandon Allen gearing the passing attack to the 80s. Not the decade, but junior tight ends Hunter Henry and Jeremy Sprinkle wearing No. 84 and No. 83 and wideouts Morgan, No. 80, and No. 87 Reed out of Camden Fairview.

"I really hit Dan up on 84 and 83 can be a big part of our offense.," Bielema said. "I think 80 and 87 can be a big part of it if you kind of give him (Reed) certain things he can do. He definitely does have speed. And what we've witnessed now for a couple of games in a row is when he's got the ball in his hands he can make something happen."

LIDDELL TO START
Bielema said sophomore Josh Liddell of Pine Bluff Dollarway, displaced earlier this season as the starting free safety, has earned the start against Auburn after intercepting a pass and playing well against Alabama.

SATURDAY ON TUESDAY
Because the UA has no classes Monday and Tuesday for this week's two-day fall break, Bielema will simulate Saturday's early 11 a.m. start with an 11 a.m. practice Tuesday complete with the early wakeup call, team breakfast and pregame routine they will have Saturday. The Razorbacks used Monday as their NCAA mandated off day.




"