2012 Farm Bureau Awards watch list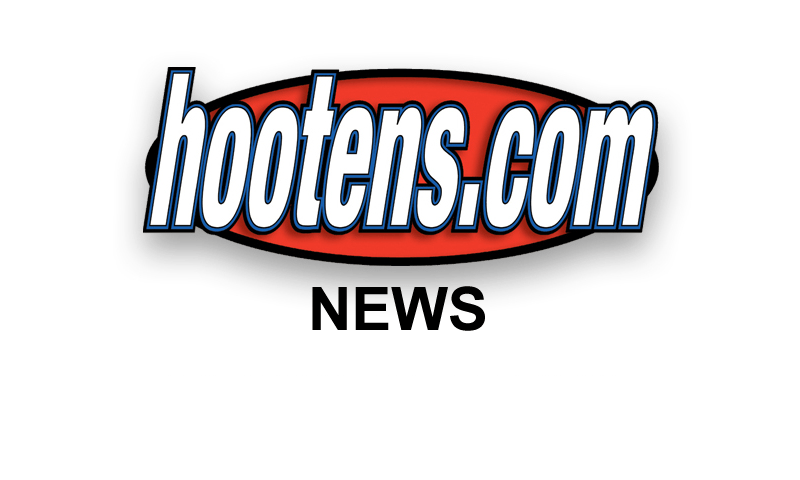 LITTLE ROCK - Farm Bureau is pleased to announce the watch lists for the 2012 Farm Bureau Awards.
The Farm Bureau Awards honor Arkansas' top offensive player, defensive player and coach of the year for each classification. The veteran staff at Hooten's Arkansas Football selects three finalists for each category, and those 45 finalists and their families are invited to attend the Farm Bureau Awards Dec. 10 in North Little Rock.
Farm Bureau vice president-general manager Duff Wallace said, "Farm Bureau hopes all of the players on this year's watch lists perform well the rest of the season. They represent some of the best student-athletes in our state. Farm Bureau is proud to honor excellence as the title sponsor of this outstanding event."
Farm Bureau Insurance has supported education and community involvement in Arkansas for more than 50 years.

7A/6A OFFENSE
Wallace Foote, Benton
Tearris Wallace, Bentonville
Zach McBride, Bentonville
Hayden Lessenberry, Bryant
Keith Pledger, Cabot
Jeff Anderson, Conway
Brandon Cox, Conway
Brannon Kotch, Conway
John Hunton, FS Southside
Isaac Jackson, FS Southside
Marque Burris, El Dorado
Lucas Reed, El Dorado
Austin Allen, Fayetteville
Jordan Dennis, Fayetteville
Drew Morgan, Greenwood
Nick Byrne, Har-Ber
Martin Stafford, Jonesboro
DJ Anderson, Jonesboro
Trey Martin, Lake Hamilton
Caelon Harden, LR Parkview
Rashad Boyd, Marion
Chayse Brown, Mountain Home
Altee Tenpenny, North LR
Juan Day, North LR
Walter Ashley, Pine Bluff
Devarius Rice, Pine Bluff
Josh Qualls, Rogers Heritage
Jalen Curtis, Russellville
Dylan Flores, Sheridan
Antwan Arnold, Searcy
Cam Woodruff, Searcy
Javion Clifton, Searcy
Scout Alexander, Siloam Springs
Deandre Murray, Springdale
Ke'Darious Grissom, Texarkana
Jacob Eason, Van Buren
Kendall Allen, West Memphis
7A/6A DEFENSE
Carson Holloway, Benton
Garrett Kaufman, Bentonville
Nate Gneiting, Bentonville
Tyree Reese, Bryant
Patrick Seweje, El Dorado
Bijohn Jackson, El Dorado
Brooks Ellis, Fayetteville
Alex Brignoni, Fayetteville
Clayton Pankey, FS Southside
Josh Frazier, Har-Ber
Malcolm Stafford, Jonesboro
Cody Smith, Lake Hamilton
Byron Miller, LR Central
William Wiley-Yancy, LR Fair
Robert Sallie, Marion
Cole Barrow, Mountain Home
Javian Williams, North LR
Gary Vines, North LR
Marcus Lindsey, North LR
Kavin Alexander, North LR
Kelvin Sergeant, Pine Bluff
Bruce Reed, Pine Bluff
Kyle Roberson, Russellville
Bradley Root, Searcy
Wyatt Daggett, Sheridan
Luis Gutierrez, Siloam Springs
Clay Patrick, Springdale
Jarvis Cooper, West Memphis
7A/6A COACHES
Barry Lunney, Bentonville
Clint Ashcraft, Conway
Scott Reed, El Dorado
Jeff Williams, FS Southside
Rick Jones, Greenwood
Chris Wood, Har-Ber
Randy Coleman, Jonesboro
Brad Bolding, North LR
Bobby Bolding, Pine Bluff
Shawn Flannigan, Rogers
Jeff Holt, Russellville
5A OFFENSE
L.J. Wallace, Pulaski Academy
Hunter Henry, Pulaski Academy
Lawson Vassar, Pulaski Academy
Daniel Vogel, Pulaski Academy
Jamar Criswell, Morrilton
Tony Hawkins, Morrilton
Gilberto Garcia, Morrilton
Seth Peters, Greenbrier
Austin Fischer, Greenbrier
Josh Selvy, Wynne
Franklin Settles, Wynne
Draylon Willis, Wynne
Quin Coleman, Hot Springs
Terrance Warren, White Hall
Tyler Carr, White Hall
Joseph Stewart, White Hall
Alex Elam, Alma
Gage Jensen, Alma
Kevin Richardson, Jacksonville
Carter Grandison, Jacksonville
Omar Avance, Mills
Akee Johnson, Little Rock McClellan
Jacob Hardin, Batesville
Phillip Archuleta, Batesville
Athan Dockery, Batesville
Jonathan Hendrix, Batesville
James Trotter, Batesville
Brody Welcher, Beebe
Ethan Adams, Forrest City
Travis Ryan, Greene County Tech
Jerry Moorehead, Camden Fairview
Jamie Smith, Camden Fairview
Braxton Hoof, Camden Fairview
Dillan Bever, Camden Fairview
Tevon Jones, Watson Chapel
SanAntonio Cole, Watson Chapel
Vincent Love, Hope
Devon Hagood, Hope
Alex Elam, Alma
Ryan Michaelis, Shiloh Christian
Taylor Phillips, Huntsville
5A DEFENSE
Michael Atkinson, Vilonia
Houston Cotton, Vilonia
Jordan Stargell, Watson Chapel
Anthony Jermon, Watson Chapel
Joe Stampley, Wynne
Avery Hawkins, Morrilton
Javier Rodriguez, Batesville
Drew Moore, Batesville
Mckinze James, Camden Fairview
Aaron Wynn, Camden Fairview
Trevon Berry, Camden Fairview
Quan Walls, White Hall
Kyle Whelpley, Pulaski Academy
Tyler Colquitt, Pulaski Academy
Jaleel Henson, Sylvan Hills
Matt Thompson, Sylvan Hills
Carlton Lee, Blytheville
Max Lemmons, Nettleton
B.J. Wheeley, Nettleton
Tanner Ballard, Nettleton
Tevin Beanum, Forrest City
Teveon Perkins, HS Lakeside
Ryan Morrow, Hot Springs
Kerrick Brown, Hope
Nathaniel McVay, Hope
Alex Burris, Alma
Lance Wheeler, Alma
Jesse May, Greenbrier
5A COACHES
Randy Tribble, Greenbrier
Cody McNabb, Morrilton
Jim Stanley, Vilonia
Kevin Kelley, Pulaski Academy
Patrick Russell, Mills
Jim Withrow, Sylvan Hills
Buck James, Camden Fairview
George Shelton, Watson Chapel
Mike Vaughn, White Hall
Chris Vereen, Hot Springs
Chris Hill, Wynne
Dave King, Batseville
4A OFFENSE
Jonathon McKenzie, Ozark
Toby Richard, Ozark
Weston Bartholomew, Prairie Grove
Cooper Winters, Prairie Grove
Chase Brody, Gravette
Spencer Boudrey, Farmington
Dayton Winn, Pea Ridge
Austin Easterling, Pea Ridge
Jeremiah Young, Dollarway
Xavier Long, Dollarway
Dontrell Brown, Stuttgart
Drelon Ice, Stuttgart
Clint Ligon, Heber Springs
Michael Kramer, Heber Springs
D.J. Burton, Lonoke
Eric Williams, Lonoke
Jordan Childress, Southside Batesville
Kristen Crite, Newport
Sterling Stowers, Highland
Jordan Brewer, Highland
Noah Johns, Valley View
Payton Sanders, Valley View
Marcus Mullins, Gosnell
Michael Perry, Pottsville
Corey Campbell, Pottsville
Cody Harrel, Booneville
Terry Rhoades, Maumelle
Austin Warren, Mena
Malachi McGee, Mena
Austin Breed, Subiaco Academy
Austin Warford, Malvern
Tim Hardimon, Malvern
Jahkery Dupree, Malvern
Joel Hendry, Nashville
JaKaree Gains, Nashville
TeSean Green, Nashville
Jalen Whitmore, Nashville
Chase Dowell, CAC
Marquell Nelson, CAC
Jakahari Howell, Arkadelphia
Kris Oliver, Arkadelphia
Dakota Newkirk, Arkansas Baptist
Kilay Cox, Warren
Darvion Brown, Warren
Von Eric Gonder, Warren
Brent Strickland, Warren
Diante Barnhill, Monticello
Beau Rush, Monticello
Cole Connelly, Monticello
Lavonte Gardner, Star City
Reshod Davis, Star City
Lamarco Harris, Hamburg
Dominic Williams, Crossett
River Johnson, Crossett
4A DEFENSE
Brandon Brokeshoulder, Ozark
Ethan Hawkins, Ozark
Jared Murphy, Prairie Grove
Jacob Kahl, Prairie Grove
Jon Halbert, Prairie Grove
Peyton Rose, Gravette
Brennan Warren, Farmington
Chase Garner, Farmington
Braxton Caudill, Pea Ridge
Dalton Simmons, Lincoln
Chris Hooks, Stuttgart
Waymon Johnson, Stuttgart
Deandre Peyton, Dollarway
Joshua Liddell, Dollarway
Micah Dew, Heber Springs
Malcolm Cambron, Clinton
Emprea Childress, Southside Batesville
Oliver McNabb, Valley View
Carr Hill, Highland
Tyler Weaver, Pottsville
Evan Carter, Dardanelle
Damon May, Booneville
James Kelley, Maumelle
Trey Broughton, Malvern
Devin Kirk, Malvern
Isaac Wright, Malvern
Kaylen Burks, Malvern
Austin Lovelis, Nashville
Donyell King, Nashville
C.J. Gooden, Ashdown
Austin Nutt, CAC
Kendric Newton, Warren
Justin Avery, Monticello
Corey Hodges, Crossett
4A COACHES
Tony Travis, Pea Ridge
Danny Abshier, Prairie Grove
Mike Adams, Farmington
Billy Elmore, Stuttgart
Cortez Lee, Dollarway
Jeromy Poole, Newport
Spencer Hill, Highland
Shannon Sherman, Valley View
Chad Mitchell, Jonesboro Westside
Bryan Rust, Pottsville
Jeremie Burns, Ozark
John Fogleman, Malvern
J.R. Eldridge, Arkadelphia
Billy Dawson, Nashville
Bo Hembree, Warren
Greg Tiner, Monticello
Blair Brown, Star City
Mark Kelley, Crossett
Mike Cox, Hamburg
3A OFFENSE
Rashad Allen, Fordyce
Larry Buckley, Fordyce
Cole Butler, Riverview
Kyle Cornish, Horatio
Cordell Crisp, Bald Knob
Trenten Deloach, Episcopal
Ty Ennis, Atkins
Evan Fincher, Cedarville
Will Francis, Harding Academy
Zach Fletcher, C. Harmony Grove
Darian Froud, Greenland
Daniel Gieber, Mayflower
Ben Cooper, Melbourne
Jordan Haas, Lamar
Collin Hunter, Glen Rose
Kedrick Jackson, Barton
Cole Johnson, Fordyce
Kevante Lowery, Smackover
Brandon Marks, Prescott
Korliss Marshall, Osceola
L.J. Martin, Prescott
Phillip Porter, Rivercrest
Mackenzie Ross, Fountain Lake
Trevor Rucker, Prescott
Jase Saulsbury, Smackover
David Shepard, McGehee
Xavier Singleton, C. Harmony Grove
Timmy Snider, Mansfield
Jordan Stone, Fountain Lake
Justice Williams, Lamar
3A DEFENSE
Autry Allen, Earle
Andrew Barber, Fountain Lake
Jarrod Chandler, Barton
Casey Dishongh, Paris
Korbin Duffy, Yellville-Summit
Hunter Gentry, Harding Academy
Jamal Jackson, Osceola
Brett James, C. Harmony Grove
Evan Johnson, Greenland
Mark Johnson, Prescott
Anfernee Jones, Osceola
McKenzie Jones, Riverview
Donald Lollis, Prescott
Steven King, McGehee
Stockton Mallett, Yellville-Summit
Josh Moore, Charleston
Austin Nutt, Fordyce
Kyle Petersen, Glen Rose
Michael Risner, McGehee
Darvis Shaw, C. Harmony Grove
Shane Sinor, Lamar
Ryan Spencer, Paris
Xavier Warner, Fordyce
Greg Winford, Rivercrest
3A COACHES
Lee Larkan, Greenland
Calvin Mallett, Yellville-Summit
Clinton Gore, Melbourne
Roddy Mote, Harding Academy
Van Paschal, Barton
Jim Brown, Episcopal
Kelly Chandler, Rivercrest
Russell Leggett, Osceola
Chuck Speer, Corning
Mark Shelton, Cedarville
Doug Loughridge, Charleston
Josh Jones, Lamar
Jason Gill, Mansfield
Bryan Hutson, Paris
Mark Kehner, Glen Rose
Tommy Gilleran, Fountain Lake
Mark King, Horatio
Marcus Haddock, McGehee
Tommy Poole, Prescott
Tim Rodgers, Fordyce
Tony Chambers, C. Harmony Grove
2A OFFENSE
Zach Crisler, Walnut Ridge
Mike Tipton, Norphlet
Nathan Jones, Mountainburg,
Hunter Linam, Magnet Cove
Peter Saygnaphay, Murfreesboro
Logan Best, McCrory
Von Derrick Robinson, Murfreesboro
Darius Ivy, Marked Tree
Eric Wilcoxson, Walnut Ridge
Philip Hay, Parkers Chapel
Jordan Hardwrick, Foreman
Terrell Dunlap, Bigelow
Marcus Flint, Bearden
Clayton Fields, Carlisle
Shaun Danberry, McCrory
Remington Jester, Dierks
Kedreas Norvell, Gurdon
Antonio Green, Strong
Tanner Sweeten, Hackett
Andrew Dather, Conway Christian
Austin Stringfellow, Magnet Cove
Vincent Hegler, Norphlet
Tynr Johnson, Mountainburg
Tyler Hodge, Murfreesboro
Jammar Sturdivant, EPC
Trevor McDaniel, EPC
Tanner Stevenson, Conway Christian
Allen Mannon, Quitman
Rashad Williams, Mineral Springs
Tyler Clement, Walnut Ridge
2A DEFENSE
Stephen Stearman, Mountainburg
Frank James, Mountainburg
Derrick Muldrow, Mineral Springs
Ed Hood, Gurdon
Terrell Gray, Rison
Connor James, Rison
Jacob Walker, Hazen
Khari Moore, Junction City
B.J. Ross, Bearden
Adam Efird, Magnet Cove
Zach Garrett, Magnet Cove,
Will Houston, Junction City
Hayden Smith, Junction City
Aaron Ramey, Hackett
David Tarpley, Salem
Justus Sparks, Salem
Shaq Hunter, Junction City
Rowdy Ditto, Walnut Ridge
Blake Hinds, Murfreesboro
Lamar Williams, Strong
Garrett Browning, McCrory
Dalton Bradshaw, Hackett
Chris Hart, Carlisle
Jarvis Broughton, Rison
2A COACHES
David Carpenter, Junction City
Ernie Horstkamp, Bearden
Clay Totty, Rison
Brian Weathers, EPC
John Pace, Gurdon
Eddie Ray, Hackett
Cody Curtis, Salem
Larry Treadway, Walnut Ridge
Scott Waymire, Carlisle
Ronnie Efird, Magnet Cove
Doug Means, Norphlet
Joe Besancon, Hazen
Johnny Jackson, Strong
Michael Carter, Conway Christian
Tom Harrell, Mountainburg
Jeff Starks, Bigelow
Shane Holland, Decatur
Terry Farmer, England
Jeff Jones, Murfreesboro
"