Recruiting: Prized prospects dot roster for top-ranked Pulaski Academy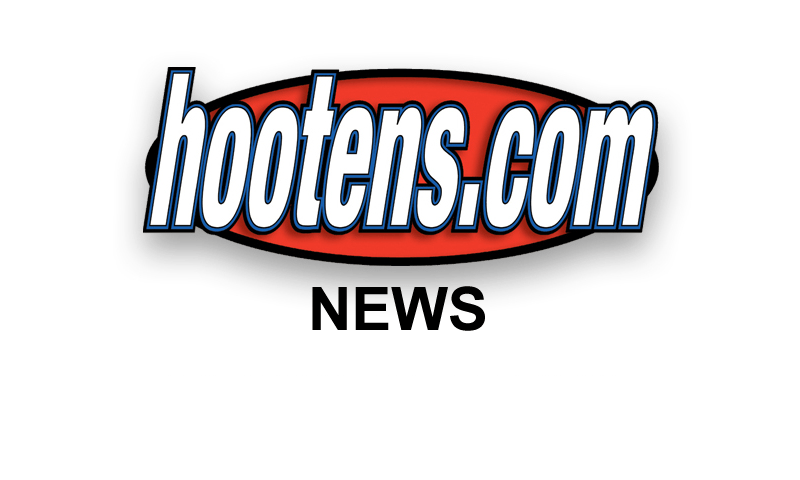 | | |
| --- | --- |
| | |
| | Fredi Knighten |
LITTLE ROCK - Pulaski Academy coach Kevin Kelley has built a power in West Little Rock using unorthodox methods such as never punting, onside kicks and a pass-happy offense that consistently puts up the best stats in the nation.

Since Kelley took over in 2003, the Bruins have won two state and six conference championships. But the 2011 Bruins can do what no other PA squad has done: go undefeated while winning a state championship.

Class 4A's top-ranked Bruins (7-0 headed in Friday's 7-4A conference title showdown with Malvern) average 51 points a game, even though many starters played only the first half of four games.

Senior quarterback Fredi Knighten (5-11, 190) drives the machine, completing 151 of 201 passes (75 percent) this season for 2,396 yards and a state-best 36 TDs. He's also rushed for more than 400 yards and six TDs. Arkansas State and Louisiana Tech have offered Knighten a scholarship, although more than a dozen other schools continue to evaluate him, including Colorado, Kansas, Louisiana-Monroe, Purdue and Tulsa.

"He's good enough to play anywhere in the country," says Kelley, who has coached more than 10 Division I signees, including Arkansas Razorback running back Broderick Greene and former Cincinnati Bengal Jonathan Luigs. "He's (Knighten) hoping for a bigger school to offer him at quarterback. I'm trying to get the bigger schools to look at him as a slotback or a Wildcat quarterback. I have no doubts that he can play quarterback or any other position at a big school. I tell everyone who asks that he's a special athlete, the best I've ever coached."

Knighten earned all-state honors after throwing for 4,318 yards and 53 TDs last year, his first ever to play QB. Knighten has thrown only four interceptions this fall. "He knows when to run with the ball and when to pass it," the coach says.
| | |
| --- | --- |
| | |
| Kendall Bruce | |
Knighten isn't the only reason college recruiters blaze a path to Pulaski Academy. Senior tackle Jason King (6-4, 305) owns scholarship offers from Colorado, Kansas and Purdue. He's also getting interest from most schools in the Southeastern Conference, including Arkansas. King dominates defenders with his strength (350-pound bench press) and 5.2 speed. "He finishes on every play," Kelley says. "Whether it's a combo block or a pancake, he finishes it and gets to the second level. We've got game film of him pancaking one guy, then pancaking another, then running downfield and blocking someone else. He never quits."

Senior receiver Kendall Bruce (5-11, 180) paces Pulaski Academy with 36 catches, 662 yards and eight TDs this year. Most Division II schools in the state are interested in Bruce.
| | |
| --- | --- |
| | |
| Aum'Arie Wallace | |
Seniors Jeremy Brady (6-0, 195) and Aum'Arie Wallace (6-1, 185) form one of the top safety tandems in the state, maybe even the entire country. "Nobody will throw at them," Kelley says.

Brady (41 tackles; 500-pound squat) committed to Tulsa in the summer. Wallace (43 tackles, one interception) has an offer from Central Arkansas. Louisiana-Monroe, Louisiana Tech and Memphis are among the schools that may offer Wallace later this fall. "Tulsa wants him, but they don't want to recruit two safeties," Kelley says. "They might take both Brady and Wallace, and convert one of them to be an offensive player."
| | |
| --- | --- |
| | |
| Hunter Henry | |
But PA's most-prized player won't graduate until 2013. Junior receiver/tight end Hunter Henry (6-5, 235) already owns offers from Arkansas, Arkansas State, Auburn, Ole Miss and Tennessee, while Florida, LSU, North Carolina and Oklahoma State have expressed interest. Henry's father, former Arkansas Razorback Mark Henry, pastors Fellowship Bible Church in Little Rock. Henry has hauled in 36 catches for 529 yards and six TDs this year. "He's still learning," Kelley says. "He understands things a little better every week."

Another junior receiver, L.J. Wallace (6-0, 175), doesn't have any scholarship offers yet, but could emerge as one of the state's top recruits next season. Wallace, Aum'Arie Wallace's younger brother, has caught 29 passes for 629 yards and 11 scores this year.

"