Hogs: competition at the corners; former Buckeye coach speaks; notes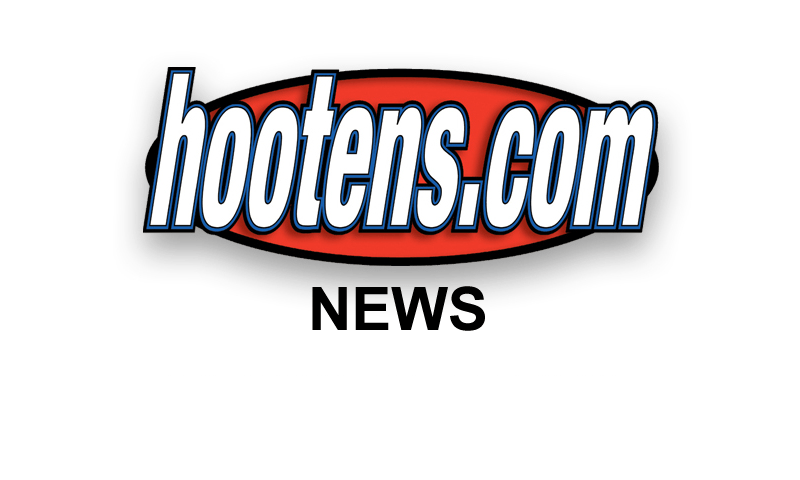 FAYETTEVILLE - Retired former Ohio State coach John Cooper isn't so loyal to the Buckeyes that he can't discern right from wrong.
And it was wrong, Cooper told Wednesday's meeting of the Northwest Arkansas Touchdown Club in Springdale, for the NCAA to permit former Ohio State quarterback Terrelle Pryor and other OSU NCAA rule violators to play in OSU's 31-26 Sugar Bowl victory over Arkansas and then be suspended for early-season games in 2011.
"Those players should not have played in the bowl game against Arkansas," Cooper said. "We all know that."
Cooper called Jim Tressel, the Ohio State coach eventually ousted because of the NCAA violations, a "Hall of Fame coach" for his wins and losses but cut Tressel no slack for dragging Ohio State into the NCAA doghouse.
In 24 years as a head coach at Tulsa, Arizona State and Ohio State, Cooper said NCAA investigators never had cause to come to his campuses.
"I told my coaching staff in the first meeting," Cooper said, "You know the rules, and if you knowingly violate the rules, you are fired. That's how you clean it up. There is no gray area involved. I don't have any sympathy for those guys who violate rules."
MARKET NOT CORNERED
Apparently nobody has cornered the market as Arkansas' starting cornerbacks against the Ole Miss Rebels.
The BCS ninth-ranked Razorbacks (5-1, 1-1) and Ole Miss (2-4, 0-3) collide at 11:20 a.m. Saturday at Mississippi's Vaught-Hemingway Stadium in Oxford.
Backups Greg Gatson, a fifth-year senior, and true freshman Tevin Mitchel have been starting because first-teamers Isaac Madison and Darius Winston were injured.
Madison, a fifth-year senior, and Winston, the junior from Helena-West Helena Central, have been back since last week's bye week, but neither Gatson nor Mitchel are parting willingly with the spots both started when Arkansas beat visiting Auburn 38-14.
"You know it's nice to have that competition," Arkansas defensive coordinator Willy Robinson said after Wednesday's practice. "Tevin has really come along because of it. Greg Gatson is finally ended up becoming the player we hope he could become. But the thing about it is Darius Winston and Isaac Madison have both competed their rear ends off. By the end of the week we'll know who our guys are."
Madison gives Gatson and Mitchel props since he went down with an injury three games ago against Alabama.
"Ah, man. Can't say nothing but good things," Madison said. "I'm proud of those guys. They come out hard every day to practice working hard. It shows up game day."
Sophomore defensive tackle Robert Thomas, injured vs. Texas A&M, has practiced well enough Tuesday and Wednesday to figure in Saturday's game plan.
"Robert did a nice job," Robinson said Wednesday. "He became noticeable on film yesterday (Tuesday). He played a little bit more today. Obviously he's a young man that will figure into the swing of things this weekend for us."
Running back Ronnie Wingo also returns from the injured list to rotate with running backs Dennis Johnson and Broderick Green.
"Ronnie's doing well," Arkansas coach Bobby Petrino said Wednesday. "It's nice to have the three 'backs healthy again. They all bring something a little bit different to the table. One of them gets hot, we're going to make sure we feed him."
Freshman running back Kody Walker, injured and not playing since the season's third game, "had surgery on a stress fracture in his shin," Petrino said.
Walker likely will apply for a medical hardship restoring his freshman eligibility for 2012.
AWARD-WINNING DAY
Junior quarterback Tyler Wilson learned Wednesday that completing 135 of 208 passes for 1,779 yards and 12 touchdowns puts him in the running for the Johnny Unitas Golden Arm Award and the Manning Award named after retired Ole Miss and New Orleans Saints quarterback Archie Manning and his sons, Indianapolis Colts and former University of Tennessee QB Peyton Manning and New York Giants and former Ole Miss QB Eli Manning.
Wilson is one of an original 25 candidates pared to 10 under Unitas Golden Arm consideration and is one of 10 added at midseason to consideration for the Manning Award.
Also senior defensive end Jake Bequette, already under consideration for five other national awards, is one of 10 finalists for the Lowe's Senior Class Award honoring a combination of athletic and academic achievements.
Bequette is among the Razorbacks' fifth-year seniors who were redshirting freshmen when Ole Miss coach Houston Nutt completed his 10th and final year as Arkansas' coach in 2007.
Ole Miss offensive tackle Matt Hall of Russellville was recruited by Nutt at Arkansas before he left and redshirted under Petrino in 2008 and then transferred to Ole Miss in 2009.
"I hosted him (Hall) on his recruiting visit" Little Rock Catholic alum Bequette recalled. "I was undefeated as a recruiting host, nine for nine. I guess it didn't work out for Matt, because he didn't stick around, but he's a good kid. He's obviously huge. The guy's like 6-10, 340 or 350. He's a monster. You can tell on film he's really improved. He's going to be a tough opponent for us."
"