RazOrbaX Report: Breaking down Arkansas' 65-43 loss to Auburn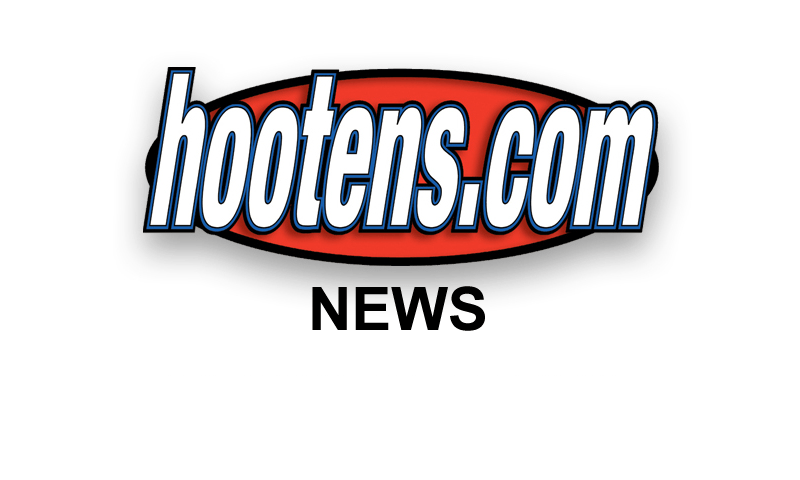 On January 1, 1999, rejuvenated Razorback fans were celebrating their 9-2 football team and getting ready for the Michigan Wolverines. This was a test of how far the Razorbacks had come in their first year under Houston Nutt. Arkansas scored the first touchdown to take a 7-3 lead. The bigger Wolverines lead by Tom Brady moved out to a 10-3 lead then Clint Stoerner threw an interception that was returned for a touchdown as Michigan moved out to a 24-10 halftime lead. Arkansas came out in the second half and scored twice in the third quarter and once in the fourth. Twenty-one straight points put the HOGS ahead 31-24. Michigan then scored 21 points in four minutes to win going away 45-31.

I do not think anyone was surprised that Saturday's game was a shootout, but the ending was surreal. Arkansas had come all the way back from a 30-21 deficit to take a 43-37 lead. Then, in approximately eight minutes, Auburn wins 65-43.


| | |
| --- | --- |
| | |
| HOG QB TYLER WILSON | |
OFFENSE ROLLS
You really cannot ask anymore from the Arkansas offense. When you go on the road in the SEC and pile up 566 yards, six touchdowns and a two-point conversion, YOU SHOULD WIN THE GAME!! Arkansas had more first downs, yardage and time of possession. The Razorbacks did just about anything they wanted. Knile Davis ran for 91 yards and averaged 6.5 per carry. He lost his cool once and got a 15-yard penalty but came back in the third quarter with a 25-yard run. Wingo carried twice for 17 yards and caught four passes for 53 yards. The same wheel route he ran against Georgia was there again against the Tigers for a 37-yard touchdown.

If you had told HOG fans that Ryan Mallett would go out in the second quarter with a concussion, most would have doubted Arkansas would lead with 14 minutes to play. Tyler Wilson came in and ripped the Auburn secondary. Wilson completed 73 percent of his attempts for 332 and four touchdowns. The two interceptions late in the game kept it from coming down to the wire.

Arkansas had a couple of wrinkles for the Tigers. Van Stumon leaked out of the backfield to catch Mallett's TD pass. The linebacker was occupied with D. J. Williams, and the defensive end took a few steps with Stumon and then let him go. In the third quarter, the Razorbacks pulled a fleaflicker that answered a 99-yard kick return by Auburn. Davis took the shot formation hand off from Wilson, and as he reached the line of scrimmage, turned and pitched it back to Wilson who unleashed a 54-yard toss to Greg Childs. The last was the most interesting to me. What is normally a five-receiver set ended up with Joe Adams at tailback and two receivers to each side. Wilson pitched the ball to Adams going right on a third-and-9 and he followed the blocking of his offensive tackle around left end for a 12-yard gain and a big first down.

DEFENSE A STEP SLOW
Defensively, Arkansas seemed a step slow. Any coach in the SEC would love Auburn QB Cam Newton pulling the trigger to his offense. And I really believe he could play in any offense. You really have two choices with Newton: bring the house and risk huge plays or play the line gaps and try to contain him and see if Auburn can grind it out. Neither approach worked Saturday except for a play here or play there. The Arkansas defensive tackles seemed pretty non-existent for most of the game. Props to the Auburn guards and center. The Razorback defense just could not stop the base Auburn play consistently. Newton in the shotgun takes the snap, and as the tailback crosses in front of him, Newton puts the ball in his breadbasket. The guard pulls from the same side of the formation that the back lines up on and hits the center-guard gap, the guard-tackle gap or motor around the end. Newton keeps and can follow
the guard or pick another gap if the defense over-responds to the guard pulling. Auburn repeatedly ran this play, and Newton totaled 188 yards rushing on 25 carries. Arkansas handled everything else Auburn did offensively pretty well but just could not contain Newton. The Razorback defense did not get much help from the kicking units on this Saturday.


| | |
| --- | --- |
| | |
| HOG KICKER ALEX TEJADA | |
KICKING GAME KILLERS
Auburn was forced to kick three field goals instead of touchdowns so how did the Razorbacks give up 65 points? Auburn ran five kickoffs back for 221 yards. The Tiger returns went like this: #1 for 47 yards; #2 for 25 yards; # 3 & 4 for touchbacks!; #5 for 99 yards; #6 for 21 yards and #7 for 29 yards. No. 1 and 5 were killers, and it was not like the HOGS were not in position to make plays but they just could not get it done. Auburn's kicker only put one kick in the end zone but Arkansas' best return was 21 yards. Auburn won the field position battle in a big way. Breeding's first two punts went for 41 and 52 yards. This is what we have come to expect from Dylan. But Auburn blocked one and had 25 yards to go for a score.

Hot Point Check Up
DEFENSE
Goal-CONTAIN NEWTON
Auburn totaled 470 yards offense. Newton accounted personally for 328!

Goal-DO NOT GIVE UP THE BIG PLAY
Only two runs of 44 and 38 and a long pass of 28. That should have been a winning stat.

Goal-KEEP AUBURN IN THE 20s
Not much to say here!

WIN FIELD POSITION WITH THE KICKING GAME
Goal-SOME RETURN YARDAGE
Ten Arkansas kickoff returns averaged 17.9

Goal-GET THE BALL IN THE END ZONE

Twice Tejada did. The coverage team gave up 221 yards on returns. That will not win the field position game.

OFFENSIVE SWAGGER

Goal-FOUR QUARTERS OF OFFENSE
The Razorbacks almost accomplished this scoring in every quarter, but 7 points were not enough in the fourth.

Goal-NO DRIVE-KILLING PENALTIES
Not perfect but only six total and none stopped a drive.

Goal-TAKE ADVANTAGE
Another reason for the score difference-HOGS three turnovers, Tigers ZERO.

Goal-EXECUTION
Arkansas' offense did so; the defense and kicking game did not.

UP NEXT: OLE MISS
Arkansas was in this position last year after the Florida game: tough calls by the officials did not go their way and then a very sluggish performance against a good Ole Miss team. Ole Miss is much better now than the first three weeks of the season. Their defense has jelled and they really gave Alabama fits. The Rebel Black Bears have a run-pass operator at quarterback as well. This will not be as easy a game as earlier thought, and the HOGS could be suffering a serious hangover. On top of that, it is an 11:20 a.m. kickoff. Will Mallett be back or will Tyler Wilson get his chance? Can the Razorbacks make the corrections in defensive and kicking game execution and perform offensively at a high level against a very good defense? Everyone (and I was one of them) looked at the Alabama and Auburn games as program defining games, but not now. It is the ones that follow and how you respond that define where the program is in its growth. Arkansas fans have a job this week too: FORGET AUBURN AND GET READY FOR OLE MISS. Razorback fans need to fill DWR stadium with the same vigor they did for the Alabama game. Winning the SEC West may not be possible, but a great season and bowl are still out there for the University of Arkansas. Let's go Razorback fans... stand up and CALL THOSE HOGS
"