Class 3A Week 8 Rankings, Notes & Picks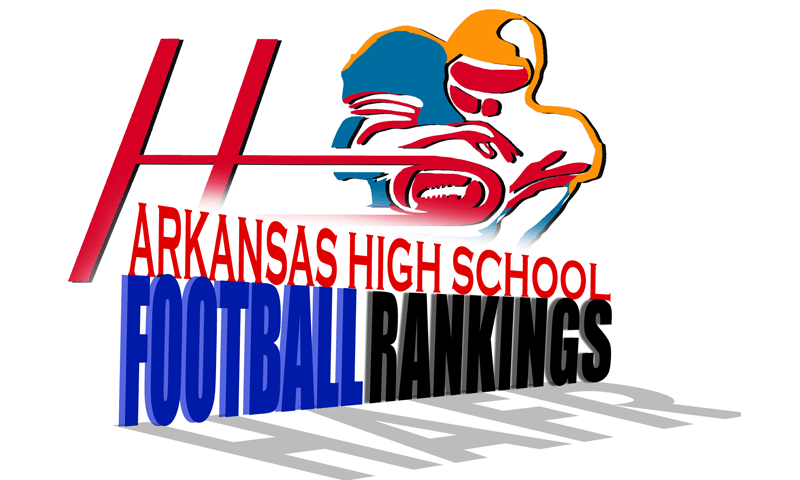 Hootens.com Rankings
Class 3A, Week 8, 2016
Copyright Hooten Publishing, Inc.
1. Charleston (7-0)
2. Prescott (7-0)
3. Glen Rose (6-1)
4. Junction City (5-2)
5. Fordyce (6-1)
6. Centerpoint (5-2)
7. Bald Knob (7-0)
8. Newport (6-1)
9. Piggott (6-1)
10. Smackover (5-2)
11. Atkins (5-1)
12. Jessieville (5-2)
13. Mountain View (6-1)
14. H. Grove Haskell (4-3)
15. Elkins (5-2)
16. Clinton (5-2)
17. Fouke (3-3)
18. Harding Academy (4-3)
19. Rivercrest (4-3)
20. McGehee (4-3)
21. Paris (3-4)
22. Greenland (3-4)
23. Cedar Ridge (3-3)
24. Lamar (3-4)
25. Mayflower (3-3)
26. Osceola (2-5)
27. Barton (3-4)
28. Walnut Ridge (4-3)
29. Manila (4-3)
30. Horatio (3-4)
31. Genoa Central (4-3)
32. Gurdon (2-5)
33. Melbourne (3-4)
34. Perryville (3-4)
35. Mansfield (2-5)
36. Hoxie (1-6)
37. Marianna (2-4)
38. Cedarville (1-6)
39. Green Forest (2-5)
40. Episcopal Collegiate (1-6)
41. Marshall (1-6)
42. Lake Village (2-5)
43. Yellville-Summit (0-6)
44. Corning (0-7)
45. Bismarck (0-7)
46. Two Rivers (0-7)
47. Drew Central (0-7)
48. Rose Bud (0-7)

HOOTENS.COM GAME OF THE WEEK
No. 1 Charleston at No. 11 Atkins
This should decide the 4-3A title. Top-ranked Charleston has won four league titles and three state championships in the past five years. No. 11 Atkins has not won a conference title since 2004, but a .500 Red Devil team in 2012 was the only league opponent to defeat eventual state champion Charleston (32-29) that season. This fall, Atkins senior QB Seth Haney completes 57 percent of his passes and throws the deep ball well to leading receiver Cory Childress. Senior fullback and leading rusher Jesse Jones averages 6 yard per carry behind a line anchored by RG/DT Jathan McDaniel, also the senior class president. Senior linebacker Avery Price and sophomore LB Gage Rhem spearhead a defense that allows 15.4 ppg. Charleston counters with heady senior QB Jackson Rowland who has completed 66 percent of his passes for 1,571 yards and 23 TDs with four interceptions. Juniors Sean Michael Flanagan and  Mason Wisdom have caught 29 and 30 passes, respectively, averaging 16.7 and 13.8 yards per catch. Seven different Tigers have made more than 20 tackles for a defense that allows just 184 yards and 10 ppg. Few opponents have been able to handle Charleston senior DTs Jeremiah Cadena and Clinton Lewelling.

LAST WEEK
Hootens.com correctly picked 18 of 23 games (78 percent) last week involving 3A teams. For the season, hootens.com has correctly predicted 174 of 224 winners (78 percent).

WEEK 8 PREDICTIONS (favored team in CAPS followed by point spread)
1-3A
CLINTON (14) at Marshall: No. 16 Clinton rebounds from a lackluster 28-14 homecoming loss to Elkins and chases league leader Mountain View, which sets up a monster Week 10 matchup at Mountain View.
Melbourne at ELKINS (20): No. 15 Elkins jumps five spots after spoiling Clinton's homecoming a week ago with its defense and special teams. Senior S Dylan Jones and LB Bo Ketcher recorded interceptions. Senior RB Colten Vaught returned a kickoff for a TD after Clinton's opening TD drive, and the Elks rolled from there with junior WR Layne Evans and senior Colton Lewis making timely catches from senior QB Jake Strode. Strode has completed 72 percent of his passes this year for 1,343 yards and 13 TDs with one interception. Melbourne faces a four-hour bus drive coming and going from Elkins. Senior Trestin Lawrence continues to terrorize opponents, last week catching eight passes for 192 yards and a TD in a 19-3 win over Yellville-Summit.
GREENLAND (1) at Green Forest: Could be tight one. Visiting Greenland outscored Marshall 46-43 last week, while Green Forest beat visiting Marshall 14-8 Week 4.
MOUNTAIN VIEW (42) at Yellville-Summit: No. 13 Mountian View sits atop the league standings with Marshall and Clinton left on its schedule. The 1-3A top seed will draw the best fifth seed in 3A football from the talented and deep 5-3A.

2-3A
Marianna at BALD KNOB (33): Bald Knob should now cruise to its first league title since 2009 with a good first-round draw against the fifth seed from the 4-3A.
BARTON (21) at Episcopal Collegiate: With the return of its two QBs, Episcopal lost 42-12 last week at Marianna. Episcopal, with 17 players, has scored 72 points this season. It scored more than 40 points eight times last year.
MAYFLOWER (6) at Cedar Ridge: Cedar Ridge has had two weeks to prep for Mayflower, which just lost to Harding Academy (39-22) for the eighth year in a row. Harding Academy beat Cedar Ridge 26-7 two weeks ago.
HARDING ACADEMY is open.

3-3A
NEWPORT (6) at Rivercrest: No. 8 Newport stays atop the league standings. Newport sophomore QB Cash Forrester threw for three TDs last week in a 55-0 blowout of Corning. Newport averages 250 rushing yards and 33 ppg. Newport allows a Class 3A low 6.6 ppg. For Rivercrest last week, sophomore RB Kentavious Robinson rushed for 250 yards (9.6 ypc) and four TDs, including two in the fourth quarter, to rally the Colts past Walnut Ridge 28-20.
OSCEOLA (6) at Manila: Manila pushed Piggott last week in a 21-20 loss, while up-and-down Osceola lost to previously winless Hoxie 50-42. But does Manila think it can beat Osceola, which has outscored the Lions the past three years 110-8?
HOXIE (10) at Corning: After a 0-6 start, improving Hoxie knocked off Osceola 50-42 last week. The Mustangs leave Corning, a 55-0 loser to Newport, all alone in the 3-3A cellar.
PIGGOTT (6) at Walnut Ridge: No. 9 Piggott has notched road wins over Osceola, Rivercrest, and it almost upset Newport two weeks ago in a 7-6 loss. Piggott was not sharp last week in a 21-20 win over Manila with three turnovers and 95 yards in penalties on homecoming night. Walnut Ridge, with workhorse RB Luke Harper, led Rivercrest after three quarters last week and is capable of the upset.

4-3A
CHARLESTON (19) at Atkins: See hootens.com Game of the Week.
PARIS (45) at Two Rivers: Talented Paris stays in position to claim the third playoff seed with a win over a Two Rivers team that has managed 31 point this season.
Cedarville at LAMAR (18): Lamar managed 187 total yards and a late TD last week in a 37-7 loss to top-ranked Charleston. The Warriors find more yards and the end zone more often this week against a Cedarville team that allows 36 ppg.
Mansfield at PERRYVILLE (8): Perryville (222 rushing yards per game) executes its triple option better as the season progresses with sophomore QB Lance Walker handing off 15 times a game to junior RB Hunter Lawrence (7 ypc).

5-3A
H. Grove Haskell at PRESCOTT (12): Prescott senior QB Derrick Flynn makes the second-ranked Curley Wolves go and he came up big again last week, scoring the winning TD with 14 second left to beat Glen Rose 20-17. Flynn (7 ypc) passed for 157 yards and ran for 170 yards and two TDs.  Haskell counters with junior QB Hunter Hilson (1,510 yards, 17 TDs, two INTs) passing to four receivers with double-digit receptions, including senior Blake Gwatney who caught a season-high nine passes last week for 188 yards and two TDs. Senior CB Nate Watkins produced six tackles, two pass breakups and a forced fumble.
GLEN ROSE (6) at Centerpoint: Third-ranked Glen Rose with no time to mope after losing 20-17 in the final seconds last week at No. 2 Prescott. No. 6 Centerpoint's defense turned away Haskell last week at the 4- and 6-yard lines in a 34-18 road win. Centerpoint beat two-win Glen Rose in 2014. Glen Rose whipped Centerpoint 42-21 last year.
JESSIEVILLE (3) at Horatio: Jessieville stays in second place in the league standings with a win but faces stiff tests in Centerpoint and No. 2 Prescott to close the regular season. Senior Ruben De haas paces Jessieville with 82 all-purpose yards per game and leads the Lions in scoring.
Bismarck at GURDON (6): Battle of the 5-3A basement goes to the Go-Devils.

6-3A
JUNCTION CITY (2) at Smackover: This old rivalry renewed in 2014 and Junction City has won the past two years 33-19 and 13-7. Smackover managed just 125 yards last week in a 26-0 loss to Fordyce, ending the Buckaroos' 18-game conference winning streak. With a win, Junction City head coach David Carpenter will surpass former Malvern coach David Alpe for career wins (240), which rank No. 10 in state history.
FORDYCE (21) at Drew Central: No. 5 Fordyce sits atop the 6-3A standings after running over Smackover 26-0 last week with 280 yards on the ground. Senior Krystan Mathews carried 14 times for 123 of those yards. Fordyce travels to Junction City next week with the league title on the line. Drew Central remains winless after losing last week to Genoa Central 15-14.
Genoa Central at FOUKE (7): Just 17 miles separate these schools trying to stay in the playoff race. Fouke in good position to win three straight to close the regular season and grab the No. 4 playoff seed after edging McGehee 8-6 last week.
MCGEHEE (25) at Lake Village: Having lost to Fouke 8-6 last week, McGehee likely ends up as the No. 5 playoff seed with a first-round trip to the 5-3A champion, likely No. 2 Prescott.