Class 2A Week 8 Rankings, Notes & Picks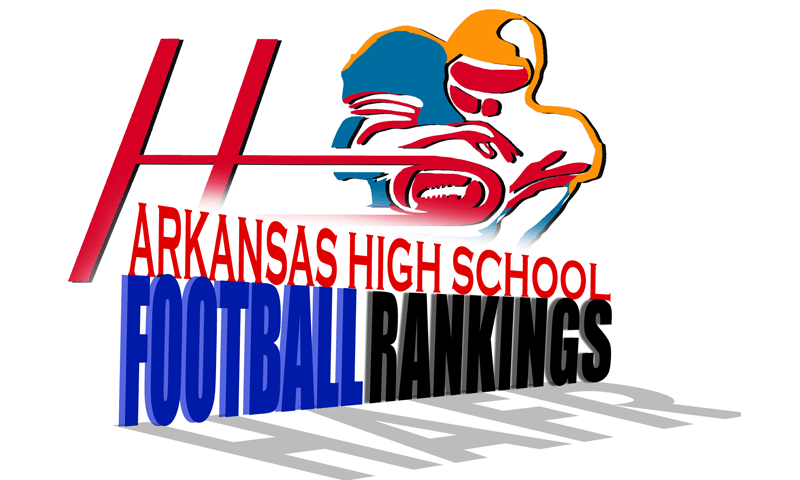 Hootens.com Rankings
Class 2A, Week 8, 2016
Copyright Hooten Publishing, Inc.
1. England (7-0)
2. Hector (7-0)
3. Mount Ida (7-0)
4. Hampton (7-0)
5. Danville (7-0)
6. C. Harmony Grove (4-3)
7. Bearden (4-3)
8. Des Arc (6-1)
9. Earle (5-2)
10. Rison (5-2)
11. Hackett (6-1)
12. Foreman (5-2)
13. Conway Christian (5-2)
14. Quitman (6-1)
15. Cross County (6-1)
16. Carlisle (4-3)
17. Palestine-Wheatley (6-1)
18. Salem (4-3)
19. Dierks (4-3)
20. Parkers Chapel (4-3)
21. Murfreesboro (4-3)
22. McCrory (4-3)
23. Mountainburg (5-2)
24. E.  Poinsett County (4-3)
25. Marked Tree (4-3)
26. Woodlawn (3-3) 
27. Mineral Springs (2-5)
28. Lavaca (4-3)
29. Cutter M. Star (3-3)
30. Lafayette County (1-6)
31. Hazen (2-5)
32. Brinkley (2-4)
33. Clarendon (2-5)
34. Magnet Cove (1-6)
35. Bigelow (2-5)
36. Augusta (2-5)
37. Strong (1-6)
38. Spring Hill (2-5)
39. Poyen (1-6)
40. J.C. Westside (2-4)
41. Magazine (3-4)
42. Western Yell County (1-6)
43. Decatur (0-6)
44. Mountain Pine (0-6)
45. Rector (0-5)
46. Midland (0-7)
47. Marvell (0-6)
 
GAME OF THE WEEK
No. 2 Hector at No. 1 England
The Class 2A big shootout features explosive England (511 yards and 52 points per game) and resourceful Hector (407 yards and 40 ppg). England allows 11.5 points per game; Hector gives up 14 ppg. Hector senior quarterback Tanner Gaines has completed 65 percent of his passes for 1,553 yards and 15 touchdowns with four interceptions. Gaines leads Hector with 741 rushing yards and 11 TDs. Gaines' top receiver, junior Jadon Graham, has 47 receptions for 731 yards and seven TDs. Gaines also kicks extra points, and has 34 tackles and three interceptions at safety. Junior Logan Church paces Hector's defense with 56 tackles, including eight sacks. England senior QB Brayden Brazeal has completed 73 percent of his passes for 1,921 yards and 25 TDs with one INT. Senior Marc Westbrook has a team-high 34 receptions for 725 yards and 10 TDs. Senior RB Malik Coleman has rushed for a team-high 626 yards (8.3 ypc) and eight TDs. Eight Lions have recorded double-digit tackles. The first-team defense has allowed eight ppg. These teams last met in the second round of the 2013 playoffs with Hector winning 56-14.

LAST WEEK
Hootens.com correctly picked 21 of 23 games (91 percent) involving Class 2A teams. Hootens.com is 145-33 (81 percent) for the season.

WEEK 8 PREDICTIONS (favored team in CAPS followed by point spread)
3-2A
Cross County at EARLE (2): Cross County's last trip to Earle (2014) quickly turned into a 50-6 nightmare loss, but the Thunderbirds  took down Earle 38-18 last year. These teams (and EPC in 2014) have shared the past two league titles. Cross County allows just 153 yards and 17,4 ppg, led by junior Kaylob Boykin (41 tackles). Sophomore Jackson Henderson (6-1, 235) has rushed for a team-high 540 yards and seven TDs. Run-heavy Cross County (255 yards per game) averages 34 ppg. Earle junior QB Gerry Bohanon completed six of 10 passes last week vs. Midland for 145 yards and three TDs. Junior RB Trevon Reel carried four times for 101 yards and a TD.
Rector at E POINSETT COUNTY (35): EPC failed on four two-point conversion attempts last week in a five-point loss to Salem. Rector has lost 24 consecutive games.
SALEM (8) at Marked Tree: Salem just knocked off EPC (29-24) for the second year in a row. Senior QB Cameron Shaver completed six passes for 161 yards and three TDs and ran for another TD. All-league senior RB Spencer Love carried 21 times for 121 yards. Salem with quality losses to Class 3A No. 13 Mountain View (20-0) and 2A No. 9 Earle (28-14). Marked Tree moved sophomore Jack Brown to QB at midseason and shifted former starting QB Julian Booker to running back. Brown passed for 199 yards and two TDs and ran for another score last week in a 34-18 non-conference win over Strong. Brown has thrown four TD passes without an interception.
MIDLAND is open.
 
4-2A
HACKETT (10) at Mountainburg: Rematch of Week 2 game won 20-7 by Hackett. This time it does not count as conference game. Hackett's upset bid of Danville fell short last week 32-22, despite sterling performances by senior QB Ely Stormes (190 passing yards), sophomore WR Brady Hester (six receptions, 137 yards) and senior LB Andy McCoy (10.5 tackles, two TFL).
JC WESTSIDE (4) at Magazine: Magazine beat Decatur by two points Week 5, while J.C. Westside beat Decatur last week by six points. Magazine's junior high team is undefeated, and six freshmen could promote Week 10 to the varsity vs. Western Yell County.
Western Yell at DECATUR (1): Decatur's lone victory last year came against WYC, 20-0.
Lavaca at PALESTINE-WHEATLEY (6): Non-conference game sends Lavaca almost four hours east on I-40 to 6-2A member P-W, which lost last week for the first time this year, 38-12 to Carlisle.
DANVILLE is open.
 
5-2A
Hector at ENGLAND (13): See hootens.com Game of the Week.
Bigelow at MAGNET COVE (10): Bigelow pulled away from winless Poyen last week in the fourth quarter with a long TD run and an interception return for a TD. Magnet Cove turned in one of its better performances of the season in a 56-20 loss at No. 2 Hector. Senior RB Zac Dunlap topped 100 yards rushing and MC topped 200 total yards offense.
QUITMAN (21) at Poyen: In a seesaw battle last week, Quitman gave up 22 fourth-quarter points in a 36-30 loss to visiting Conway Christian. Quitman senior Nathan Henderson caught three passes for 103 yards and a TD, while senior LB Eli Peck recorded a game-high 10 tackles.
CONWAY CHRISTIAN (8) at Cutter M. Star: Conway Christian passes second straight road test after rallying past Quitman 36-20 last week by scoring 22 fourth-quarter points. Sophomore QB Jacob Wood ran for 127 yards and three TDs, and he completed 15 of 28 passes for 226 yards and a TD with three interceptions. Conway Christian eyes third playoff seed and a first-round trip to the third-place team from the 8-2A.  
 
6-2A
Augusta at MCCRORY (6): Augusta's speedy junior RB Devin Taylor (concussion) expected to return this week. McCrory junior Timothy Fortune and senior Bryson Leonard have emerged at linebacker this fall, and senior Bradey Wiggins has been solid at tackle and defensive end.
Brinkley at CARLISLE (9): Carlisle has won three straight games for the first time in three seasons, handing Palestine-Wheatley its first defeat last week. Carlisle led P-W 30-6 at halftime. Carlisle senior running mates Devon Kendrick and Ty Golleher combined for 371 yards.
DES ARC (14) at Hazen: After an 0-4 start, Hazen has won two of its past three games but lost to rival Carlisle 36-9. Des Arc defeated Carlisle 32-28 Week 4. Des Arc held Marvell to negative-8 yards rushing last week, while the Conway brothers, Ontario and Dillon, rushed for 113 and 149 yards, respectively.
Marvell at CLARENDON (14): Clarendon stays in the playoff hunt.
Lavaca at PALESTINE-WHEATLEY (6): Non-conference game sends Lavaca almost four hours east on I-40 to 6-2A member P-W, which lost last week for the first time this year, 38-12 to Carlisle.

7-2A
Dierks at MOUNT IDA (9): Mount Ida pulled out a huge road win last week at Foreman 34-33 to position itself to capture a third 7-2A crown in four years. Mount Ida lost three fumbles but still ground out 420 yards. Dierks may not slow down Mount Ida's run game, but senior WR Lane Woodruff (696 yards rushing, 328 yards receiving) and junior WR Jarrett Fox (16 catches, 361 yards, four TDs) will make plays in space. 
Spring Hill at MURFREESBORO (29): Murfreesboro scored, recovered an onside kickoff, scored, recovered an onside kickoff and scored again to lead old rival Mineral Springs 24-0 last week before the Hornets ever ran an offensive play. Murfreesboro senior Gavin Gardner carried 25 times for 196 yards and six TDs, and senior quarterback Ryan Roberts ran 20 times for 156 yards and two TDs.
FOREMAN (27) at Mineral Springs: Mineral Springs allowed 454 rushing yards last week to Spread operator, Murfreesboro. Foreman's Flexbone produced more than 360 yards last week vs. Mount Ida, despite losing fullback and leading rusher Kolton Moore on the first series. Foreman's two-point conversion attempt to win the game late failed, and the Gators lost 34-33. Mineral Springs senior WR Kevonte Esters (6-2, 175) makes spectacular catches almost weekly.
Mountain Pine forfeits to LAFAYETTE COUNTY (13).

8-2A
C. HARMONY GROVE (6) at Rison: Consecutive big games for No. 6 Camden Harmony Grove, which passed the Bearden test last week 27-22. Bearden determined to take away junior RB Jordan Hicks, and senior QB Nathan Whitley took off for 112 yards and one TD behind an improving  line. Whitley also completed 10 of 16 passes for 161 yards and two TDs in his best game of the season. Rison counters with a power running game featuring senior RB JaQuan Henry (179 yards, two TDs vs Parkers Chapel) and sophomore RB Malik Chavis (101 yards, three TDs vs PC). Rison's defense just limited PC to 127 yards and five first downs in a 34-8 win.
HAMPTON (3) at Bearden: Bearden had its chances last week in a 27-22 loss at Camden Harmony Grove, fumbling once into the Harmony Grove end zone. Junior QB Tyler Berry owns one of the stronger arms in Class 2A and his accuracy has improved. Hampton newcomer and senior QB Monta Thomas has lifted the play of all the Bulldogs, but this will be their first test since overcoming a two-TD deficit Week 5 at Camden Harmony Grove to win 36-27. Thomas has rushed for 1,010 yards and 17 TDs. He's passed for another 434 yards and four TDs, including two last week to senior Alex Davis.
Strong at WOODLAWN (2): Woodlawn earns its first conference win and keeps Strong winless in league play.
PARKERS CHAPEL is open.