Hogs: Back-to-back early games on road; injury report; BCS rankings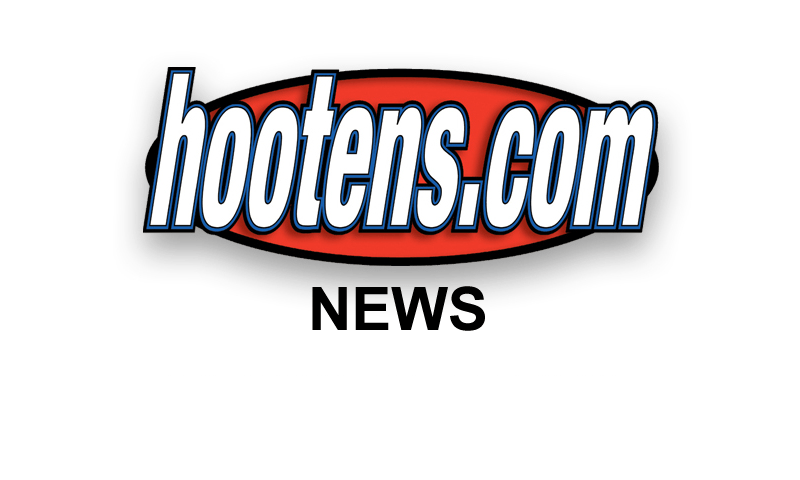 FAYETTEVILLE - Arkansas may need to change its Razorbacks name to the Rise-and-Shiners.
The SEC announced Monday the Razorbacks will play the early game on Saturday's SEC network for the second straight week.
Already set to kick off against Ole Miss at 11:21 a.m. Saturday at Oxford, Miss., the Razorbacks learned Monday their Oct. 29 game at Vanderbilt will kick off at 11:21 a.m. on the SEC Network.
| | |
| --- | --- |
| | |
| | Bobby Petrino |
The Razorbacks, 5-1, 1-1 in the SEC West, come into Saturday's game off a bye week since drubbing Auburn, the reigning national and SEC champion, 38-14 on Oct. 8 at Reynolds Razorback Stadium.

BCS INCENTIVES
Ranked Top 10 again at No. 10 in the AP poll, the Razorbacks fared even better in Sunday night's first BCS standings ranked No. 9, the highest ranking of any once-beaten team.

Regarding the Razorbacks' BCS ranking, Arkansas coach Bobby Petrino said Monday: "That's something that didn't just happen. Our players put a lot of hard work and a lot of dedication into it. We stuck together when we could have fallen apart. So there's a lot of positives in it. What it needs to be now is really understanding if we're tough enough mentally to focus one practice at a time, work on getting better one practice at a time, then we have a chance to keep on winning."

STICKING TOGETHER
Arkansas has weathered some injuries, but it was a 42-38 win over Texas A&M when things were falling apart 35-17 at halftime that impresses Petrino.

"That was a point where it was really important for everyone to rally around each other," Petrino said. "No finger pointing, and look inside yourself and how can I come out the second half and help us win the game. I really felt like our players did that and grew."

TANK OUT
Defensive end Tenarius "Tank" Wright likely will miss a third straight game because of a broken arm, but sophomore defensive tackle Robert Thomas, withheld from the Auburn game because of an injury during the Texas A&M game, should return against Ole Miss, Petrino said Monday.

"As long as he doesn't have a setback this week because of practice," Petrino said, "he should be ready for the game."

CORNERBACKS COMPETING
Erstwhile starting cornerbacks Darius Winston and Isaac Madison have returned from injuries that sidelined them against Auburn, but replacement cornerbacks Greg Gatson and Tevin Mitchel aren't giving up their Auburn game starting spots without a fight.

"They are still competing at it," Petrino said. "Guys are more healthy now than they were the previous week. We'll keep competing throughout the week, and see how practice goes."

ANOTHER ROLLED BY TIDE
Ole Miss, 2-4, and coached by former Arkansas coach Houston Nutt (1998-2007), is 0-3 in the SEC. Trailing just 17-7 at intermission, the Rebels played a better half last week against Alabama in Oxford than Arkansas did either half on Sept. 24 in Tuscaloosa, Ala.

However, Alabama caved the roof in the on Rebels in the second half, clobbering Ole Miss by a 52-7 margin even worse than the 38-14 beating the Tide put on Arkansas.

"Alabama has done that to everybody," Petrino said. "We know we'll get Ole Miss' best shot. They've got good football players and they're well coached."

COMES AT NO CHARGE
Jerry Franklin, the middle linebacker from Marion and one of an Arkansas' fifth-year senior contingent including defensive end Jake Bequette, cornerbacks Greg Gatson and Isaac Madison, offensive guard Grant Cook and offensive tackle Grant Freeman, was asked Monday if there is still an extra emotional charge playing against the coach who recruited them and was Arkansas' coach when they red-shirted as freshmen in 2007.

"Aw, it kind never was an emotional charge for me," Franklin said. "A lot of the guys on the team - we don't look at is an emotional game but as just playing another team."

But Nutt was your coach. "Yeah," Franklin replied, " but he really wasn't here long when I was here. He was only here like a semester."

"