Hogs execute, win 3rd straight over Ole Miss 34-30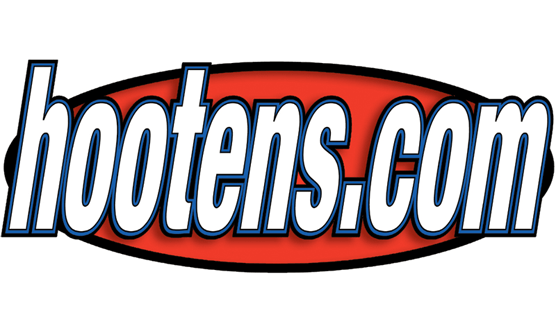 FAYETTEVILLE - Rediscovering their running game and defense and behind another quarterbacking Allen, the Arkansas Razorbacks beat Ole Miss again.
Thrilling  a homecoming  crowd of 73,786 Saturday night, the 22-ranked Razorbacks defeated 12th-ranked Hugh Freeze coached Rebels for the third consecutive year 34-30.
Not quite with the 53-52 overtime drama of last year's since graduated Brandon Allen quarterbacked Arkansas victory in Oxford, Miss., the Razorbacks nonetheless needed younger brother Austin Allen quarterbacking a late-fourth quarter  winning touchdown drive, including completing a fourth-and-4 pass, to overcome Ole Miss after trailing 30-27 with 2:20 left in the game.
The game was tied 20-20 at half.
The Hogs didn't clinch it until Arkansas safety Santos Ramirez stopped Ole Miss quarterback Chad Kelly's fourth-down scramble 7 yards short of a first down and the ball jarred loose at the Ole Miss 29. It  allowed the Razorbacks to run the last 1:40 and improve to 5-2 overall and 1-2 in the SEC West heading into Saturday's SEC West game at Auburn.
Ole Miss drops to 3-3, overall and 1-2 in the SEC West.
"We tried to give ESPN their money's worth," Arkansas coach Bret Bielema said after his Hogs couldn't keep up with undefeated SEC West leaders  No. 6 Texas A&M and No. 1 Alabama  earlier this season on ESPN.  "Our guys played a four-quarter game.  There were some plays (last week) against Alabama we wish we had back, but we learned from it. They bought into their preparation and obviously that showed today."
Freeze lamented the plays he felt his Rebels didn't make.
"Obviously disappointed not to get it done tonight," Freeze said. "I thought our defense gave them cheap scores early on. Our defense played well in the second half and gave our offense a chance to take control of the game, but we didn't do that. Give credit to them (Arkansas) but we certainly leave here thinking we let one get away."
Unable to mount a rushing game the previous two SEC games, the Razorbacks rushed for 200 net yards after three QB sacks with running backs Rawleigh Williams netting 180 on 27 carries and scoring a touchdown off a shovel pass, with freshman Devwah Whaley netting 65 on 11 carries and receiver Jared Cornelius netting 17 yards on two carries, including the winning TD on a 6-yard run with 2:20 left.
Williams and Whaley did the bulk of it with senior Kody Walker in street clothes before the game  and undergoing career-ending foot surgery Monday, Bielema announced postgame.
Allen completed 19 of 32 for 229 yards with first-half TD passes to seniors Dominique Reed of Camden and Drew Morgan of Greenwood. He also threw an interception which led to Ole Miss' going ahead 27-23  but responded  hitting senior Keon Hatcher with fourth and third down converting 11- and 10-yard passes on the game-winning drive capped by Cornelius 6-yard run on second and goal.
Ole Miss senior quarterback Kelly led Ole Miss' rushers netting 89 yards and two TDs on 14 carries, and he completed 18 of 39 for 253 yards with a TD.  Ole Miss tight end Evan Engram caught seven passes for 111 yards. Kelly threw one second-half  interception to nickel back Henre Toliver, but the the theft cost Arkansas strong safety De'Andre Coley the remainder of the Saturday's game and the first half of next Saturday's Auburn game.
Coley was penalized as "targeting" on his block of the intended receiver as Toliver was returning the interception. He also had  a targeting penalty against Texas A&M.
With nine tackles an a pass breakup, junior safety Josh Liddell of Pine Bluff Dollarway led an Arkansas defense against an Ole Miss offense that Bielema called "explosive" including  and especially the Rebels' 48-43 loss to  Alabama.
"Some of the numbers this Ole Miss offense has put up against Alabama were unbelievable," Bielema said. "Our kids got focused in on task. We obviously gave up a few plays, but they're good. Kelly is a competitor. Our last key was to control Kelly. To have that game end the way that it did, with the QB scramble. I think our guys laid the wood pretty good. It was kind of a fun way to end it. Our running game, anytime we can get Rawleigh going it's a good recipe for us."
Senior kicker Adam McFain of Greenwood, two field goals and all extra points which was crucial because Ole Miss kicker Gary Wunderlich missed a PAT, and senior punter Toby Baker, averaging 46.2 yards with three downed  inside the 20 were critical for Arkansas. Baker, outstanding all season, was named the Crip Hall Award winner as Arkansas' outstanding senior in the homecoming game.
A wild third quarter started with the interception and the lustily booed penalty/ejection of Coley, Allen driving Arkansas from the Arkansas 12 to the Ole Miss 18. Then receiver Reed rescued a missed connections shotgun snap between center Frank Ragnow and Allen all the way back to the Arkansas 42 before Baker punted the Rebels back to their five.

Arkansas' defense forced a three-and-out and got Arkansas and assumed great field position at the Ole Miss 38. Arkansas twice bogged down at the Ole Miss 2 before the Allen to Wiliams shovel pass TD at 3:29.
Arkansas cornerback D.J. Dean being called as lined up offsides voided linebacker Brooks Ellis' interception of a Kelly pass.
Ole Miss used the reprieve eventually to net Wunerlich's 33-yard field goal at 14:49 of the fourth quarter. The Rebels went ahead 30-27 on Kelly's 17-yard touchdown run set up by Ole Miss defensive end Marquis Haynes dropping back in coverage to intercept and return an Allen pass 17 yards.
From 7:26 of the first quarter until 1:24 of the second quarter, Arkansas never trailed the first half that Ole Miss tied 20-20 to start the second half all even .
Arkansas' running game and Allen passing achieved an almost perfectly balanced 141 first-half yards rushing and 140 first-yards passing. Eleven and 5-yard runs  by  Whaley loosened the Ole Miss defense for Allen throw a 50-yard TD bomb to senior Dominique Reed of Camden for Arkansas' first lead 7-0.
Senior McFain  kicked PAT's after Allen's first-half touchdown passes to Reed and of 13-yards to senior Drew Morgan of Grenwood.
McFain, last week supplanting Cole Hedlund as Arkansas' place-kicker, kicked field goals of 43 and 36 yards in the second quarter on 73 and 67 yard drives fueled mainly by running back Rawleigh Williams, 15 carries for 101 first-half yards.
Reed's first-half 65 yards on 3 catches was just eight yards and two catches short of his net production for Arkansas' first six games.
Ole Miss closed Arkansas' 7-6 lead on Kelly's 13-yard TD pass to tight end Evan Engram at 7:26  of the first quarter.
Gary Wunderlich, 108 of 108 previous PAT's, missed off the cross bar.
Arkansas extended the lead to 14-6 on the Allen to Morgan touchdown set up by Williams' 53-yard run.
Ole Miss replied to McFain's second-quarter field goals with second-quarter touchdown drives.  Kelly's 23-yard first down scramble initiate the 7-play 67-yard scoring drive completed by running back Akeem Judd's 2-yard TD run at 11:50.

In just 48 seconds. Kelly took Ole Miss from its 10 to the Arkansas end zone. Kelly completed passes of 19 and 35 yards to Engram and 22-yards to wideout Quincy Adebayejo before  the quarterback ran the final eight yards himself. Wunderlich's PAT tied it 20-20  at 1:24.
Kelly completed 13 of 21 first-half passes for 190 yards and netted 46 of the Rebels' 84 first-half rushing yards. He ran the Rebels last yards of the game ended by Ramirez running into him causing the fourth down fumble Ole Miss recovered short of the first down.
"This is a huge win," Ramirez said. "We overcame adversity. People doubted us after the Alabama loss, but we came back ready to work. This is big momentum for us going forward to play Auburn next week."