Hogs: QB Allen finally has healthy week of practice; Philon to start at DT; more notes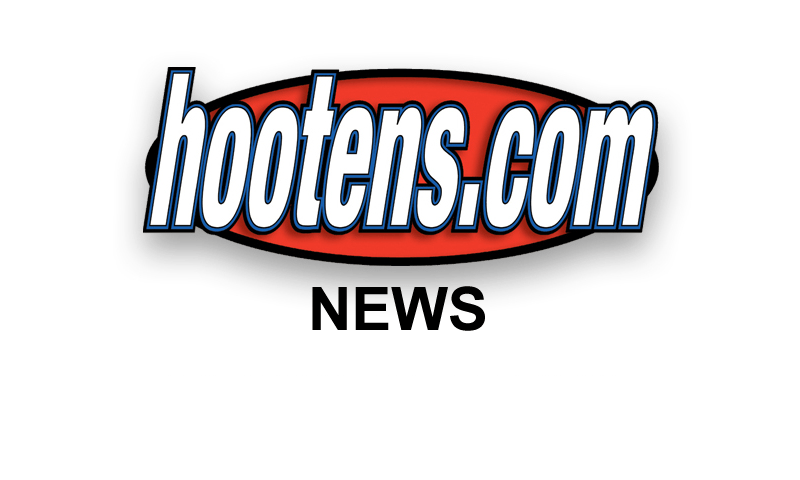 | | |
| --- | --- |
| | |
| | Hog DC Chris Ash |
FAYETTEVILLE - They say you play like you practice. Arkansas defensive coordinator Chris Ash wishes this would be the week that "they" were right.
Ash has had no qualms about how Coach Bret Bielema's Razorbacks have practiced, but he hates a 3-4 record that includes 0-3 in the SEC after a 52-7 loss last week to South Carolina. Top-ranked reigning national/SEC champion Alabama awaits Saturday night in Tuscaloosa, Ala.
"We have had a good week of practice," Ash said after Wednesday's workout. "That sounds like a broken record but I think every week that we have gotten ready for a game we have worked the process better and better but the true test is what we do on Saturday. It worked well during the week, we would line up the formations and we would fit plays the right way and we practiced with good fundamentals and do the things we need to do to win during the week and then we don't do it Saturday and it doesn't matter."
The Razorbacks have practiced this week for the first time minus Robert Thomas, the senior defensive tackle and co-captain lost for the season after surgery to repair a broken leg from the South Carolina game.
"They have been fine," Ash said. "There are enough playmakers up there, enough veteran guys that know what they need to do. The D-line has more depth than some positions."
Bielema addressed the secondary and linebackers Wednesday night on his radio show. He noted for recruiting: "Linebackers and DB's: It's very, very clear that we aren't at the level there to sustain SEC play."
Bielema also pronounced starting quarterback Brandon Allen fully healthy for a full week of practice for the first time since injuring his shoulder Sept. 14. The injury sidelined ther sophomore the final three quarters of the 24-3 win over Southern Miss, and he missed the entire 28-24 loss at Rutgers.
Soph QB Brandon Allen finally
enjoys healthy week of practice
Allen did nearly all the quarterbacking in losses to Texas A&M, Florida and South Carolina without an entire week of practice due to treating and resting his shoulder.

"I would say this: this is the first time since the injury that he's practiced the entire week without any issues," Bielema said. "So a really big week for us this week to get through that. And if you've got a quarterback that's not throwing during the course of the week and he just shows up, that affects timing, that affects rhythm, there's a reason every team in college football and the NFL, your No. 1 wide receivers work with your No. 1 quarterback every day to get those things worked out. I'm not using an excuse, but it is reality. One of the advantages we have is Brandon does throw the deep ball when he's healthy very, very well, and he's definitely back to being healthy this week."

Back to defensive tackle, D-line coach Charlie Partridge said redshirt freshman Darius Philon, who has been in rotation every game with senior starter Byran Jones of Junction City, is ready to start in Thomas' place. Sophomore DeMarcus Hodge is ready to step up as the top alternate.

"Obviously we will miss Robert, but I am excited to see those guys," Partridge said. "Hodge will increase his reps, and you will see the likes of (young reserves) Horace Arkadie and Taiwan Johnson potentially in the rotation as well."

Philon has six stops behind the line among his 18 tackles and two quarterback hurries. "We are excited about his progress," Partridge said. "He has a lot to learn in regards to the details of the game but he has made good progress throughout the season."

Philon, a Mobile, Ala., native. may return home with a chip on his shoulder having committed to Alabama but then being asked to "gray shirt" and report a semester late. That's when he signed with Arkansas. "That's all behind me, man," Philon said of his Alabama experience. "I just want to go out and play Arkansas football."

Byran Jones lost playing alongside his best friend when Thomas went down but says he still plays alongside a strong player in Philon.

"Robert was a great player. We are best friends and I hate that happened to him," Jones said, "but Darius Philon, he is young but he knows the game. He's a redshirt freshman that has been around a little bit and seen some great O-linemen. He's good on the run and he's good on the pass."

Jones has logged two more tackles than Philon but has performed consistently, Partridge said. "He is playing his gap and taking care of his job," Partridge said. "I am happy with it. The thing about D-tackles it doesn't always show up in the stat sheets but he's doing a good job of doing his job which is critical in our defense. We have to make sure we have guys taking care of their gap and he is doing that."

"