Hogs: Saban knows, cares nothing about cameras on sideline; bye week notes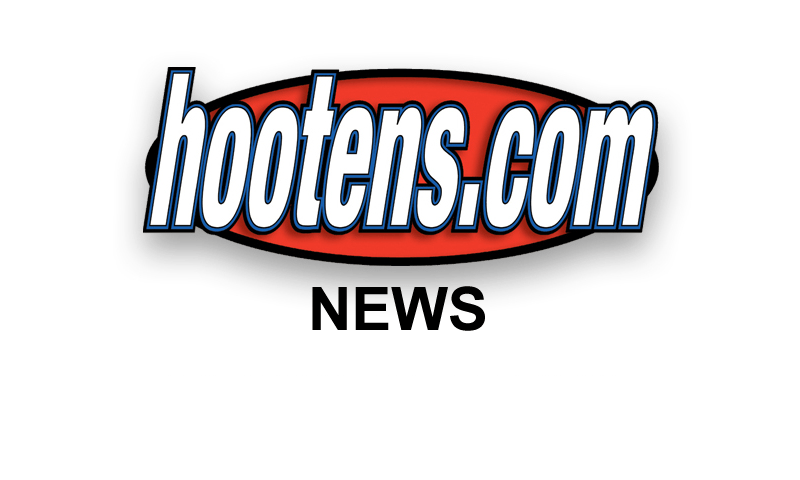 | | |
| --- | --- |
| | |
| | Jr TE HUNTER HENRY |
FAYETTEVILLE - Other than saying his offensive tackle deserved his unsportsmanlike conduct penalty for shoving an Arkansas player, Alabama coach Nick Saban stayed out of the controversy from last week's game that embroiled Arkansas coach Bret Bielema who was absolved Monday by SEC Commissioner Greg Sankey.

Saban certainly stayed out of the controversy Wednesday, regarding why someone of apparently dubious credentials was shooting video on Arkansas' sideline throughout Alabama's 27-14 SEC victory at Alabama's Bryant-Denny Stadium.

Upon viewing the video, allegedly shot a by a friend of a high school coach in Alabama, the footage was interpreted by some Alabama media that Bielema instigated the unsportsmanlike conduct penalty called on Alabama offensive tackle Cam Robinson following an interception return by Arkansas safety Santos Ramirez.

Saban snapped a "don't know/don't care" reply on Wednesday's SEC teleconference when asked if he or the staff knew who was shooting that particular video.

"I don't really know what you're talking about and really don't care to be honest with you," Saban said. "So, I don't know anything about the cameras. We've got a game this week against Texas A&M, so that's what I'm focused on."

Bielema was asked about the incident by an Alabama media member on his Wednesday SEC teleconference. The coach reiterated what he said Tuesday that he foresaw an altercation brewing after the play and was coming out to make sure his players would not get involved in a fight.

"Obviously it was something that got blown out of catastrophic proportion," Bielema said. "But something that they were really concerned about, and I'm excited for them to get back to us, is just something on exactly where that came from. The concern of (that camera) being on our sideline and what else may be out there."

HUNTER HUNTS THE MACKEY
Arkansas junior tight end Hunter Henry has advanced from the original John Mackey Award Watch List to the award's midseason Watch List, it was announced Wednesday by Mackey Award.

Named for the late Syracuse All-America and Baltimore Colts NFL Hall of Fame tight end John Mackey, the Mackey Award is presented annually to college football's outstanding tight end. Arkansas' D.J. Williams won it in 2010.

A native of Little Rock, graduate of Pulaski Academy and son of former Razorbacks center Mark Henry, Hunter Henry leads SEC tight ends with 21 catches for 286 yards and ranks 10th national in receiving yardage and 13th in receptions.

The Mackey Award semifinalists will be announced Nov. 16 and the semi-finalists Nov. 24. The Mackey Award is presented Dec. 10.

Henry may have trouble advancing his stats if other defenses blanket him as Alabama did. A virtual Tidal wave engulfed Henry who catch just one pass for 18 yards.

Arkansas senior quarterback Brandon Allen figures Henry will get his and then some.

"Anytime you're a good player like Hunter, defenses are going to obviously key on you, and teams are doing a good job of knowing where he is at all times," Allen said. "He's a great player, and he's going to get himself open. I don't worry about Hunter. I know he's going to get open no matter what the coverage is."


PRACTICING BUT NOT PLAYING
The Razorbacks next play at 11 a.m. Oct. 24 against Auburn in a SEC Network televised SEC West game at Reynolds Razorback Stadium. During this Arkansas open date week, receiver Jared Cornelius (broken arm Sept. 19 against Texas Tech) and fullback Kody Walker (broken hand Sept. 12 against Toledo) are doing some light practicing this week but are "a month away" from playing, Bielema said on the teleconference.

RAMIREZ RESPONDING
Ramirez, a redshirt freshman safety, is responding well this open week, defensive backfield coach Clay Jennings said after Wednesday's workout. Ramirez was the hero for his interception return that set up the touchdown for Arkansas' 7-3 lead. Then he was the goat when beaten by Alabama receiver Calvin Ridley's double-move, 81-yard TD reception that gave Alabama a 10-7 lead.


"The one thing we have got to make sure we do with him is one snap and clear," Jennings said. "He was down, I thought for a couple of plays, but he finished pretty strong. He's a young kid. He will bounce back. He's got to understand we don't want to give up big plays but it happens, unfortunately."


BELL CHIMES
Bielema is scrimmaging the redshirts and seldom-used reserves this open week for a head start on spring drills, or he hopes, bowl practices with the 2-4 Hogs needing to win four of their last six to be bowl eligible.

Redshirt freshman defensive Jamario Bell of Junction City was mentioned Tuesday by defensive coordinator Robb Smith and on Wednesday by defensive line coach Rory Segrest.

Bell practiced at both outside linebacker and defensive end during the August preseason.

"Bell is kind of a defensive end for us right now," Smith said Tuesday. "He has a chance, if we can keep developing him, to be a very good pass-rusher here in the future."

Redshirt freshman running back Juan Day, unable to scrimmage last fall off a knee injury at North Little Rock High, and then injured again requiring knee surgery last spring, scrimmaged Wednesday for the first time this fall.

"He looked real good," senior safety Rohan Gaines said. "To come back as fast as he did, that's awesome. ... He made a nice little jump cut early in the scrimmage that really impressed me."

The Razorbacks practice Thursday and are off until practicing Sunday, while Bielema and the assistants go recruiting.




"