Recruiting: 5A No. 4 Sylvan Hills features elusive dual-threat QB Doss, six more prospects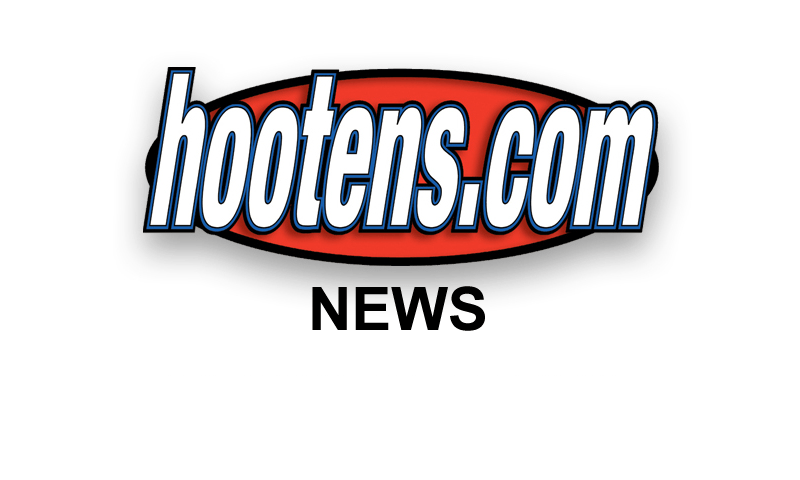 SHERWOOD - Hootens.com ranks undefeated Sylvan Hills No. 4 this week in Class 5A, its loftiest ranking since finishing as state runner-up in 2002. But the Bears haven't won an outright conference title in more than two decades. That could change this season with a sturdy group of seniors, including 11 who've started most games the past two seasons.
Sr QB TRA DOSS
Bobby Smith/Sherwood Voice
The Bears vaulted past Vilonia 41-18 in the season-opener and coasted the past month, beating Hot Springs Lakeside, Newport, Mills and Little Rock Fair by a combined 206-63. The starters didn't play any in the second half of the final three games during that stretch.

Senior quarterback Tra Doss (5-11, 185) injured his ankle in the second quarter against LR Fair and didn't practice last week. The injury almost halted Sylvan Hills' winning ways. The Bears led Jacksonville (1-5) by seven points in the first half when lightning delayed the game. School officials elected to finish the game on Saturday.

Doss didn't play much Friday night, but coaches moved sophomore QB Jordan Washington (6-3, 175) to receiver on Saturday, and the hobbled Doss took over. "He was just 75 percent, but we needed him," Sylvan Hills coach Jim Withrow says. Doss completed 15 of 20 passes last week for 144 yards and a touchdown, and he ran 11 times for 111 yards and another crucial score in a 28-22 triumph.

"He showed a different dimension by staying in the pocket more," Withrow says. "We didn't call any running plays; he just scrambled for those yards."

Doss (4.5 speed) has more than 1,000 yards this fall, despite not playing in the second half of most games. He threw for more than 1,000 yards last season and ran for more than 1,200 yards and 23 TDs, taking the Bears to their second straight playoff berth.

He didn't play basketball in the winter, devoting himself to the weight room in hopes of landing a Division I football scholarship offer.

Pulaski Academy coach Kevin Kelley describes Doss "as the best dual-threat quarterback I've seen in a long time. You have to account for him all the time. He's at his best when a play breaks down."

The elusive Doss was offered a scholarship by Ouachita Baptist earlier this season, and he should be healthy when the Bears travel Week 10 to Pulaski Academy for the conference title showdown.

The Sylvan Hills coaching staff recently sent Doss' highlight tape to most regional colleges, and Withrow believes recruiting interest will intensify. "I have a hard time seeing a Division I school not taking him," the coach says. "He's going to be a heck of a college slot receiver."
Sr RB MARLON CLEMMONS
Chad Matchett/Jacksonville Patriot

Doss isn't the only Bear who could garner recruiting attention. Senior running back/defensive back Marlon Clemmons (5-9, 175) started on both sides of the ball the past two seasons. Clemmons ran for more than 800 yards last year and he's a two-time all-conference performer while playing every position in the secondary. Clemmons (4.4 speed) hyperextended his elbow in last week's win at Jacksonville. He doesn't have a scholarship offer, but that could change once he takes the ACT, Withrow says.

Three-year starting offensive linemen Clark Thornton (6-1, 300) and Hayden Hawkins (6-3, 285) could play in college. Both sustained concussions against Jacksonville and might not be cleared to play in this week's contest with neighbor North Pulaski. Thornton (300-pound bench press) started at center and guard in his career, while Hawkins (30 ACT) started most games at left guard the past two seasons. Most in-state Division II schools have inquired about Thornton. OBU and Arkansas Tech recently extended scholarship offers to Hawkins. Harvard, Yale and most Ivy League schools are interested in him.

Senior tight end/fullback Elijah Sowards (6-1, 215) started every game in his career and gets recruiting attention from many in-state Division II schools, the coach says. Sowards' blocking and receiving skills are crucial in Sylvan Hills' offense.

Senior receiver/slotback Nathan Thomas (5-7, 140) could emerge as a college recruit, if he continues putting up lofty stats. Thomas hauled in four passes in the first half at LR Fair two weeks ago and snagged a career-high eight passes last week at Jacksonville.

Washington probably emerges as a college prospect over the next two seasons. The versatile Washington (4.7 speed) started the opening five games at receiver and took over at QB in the first quarter last week before sliding back to receiver once Doss entered. Washington played QB in junior high last year and led the junior high to a basketball conference title.

"He's got the biggest hands I've ever seen," Withrow says. "You look at them and say 'what are those things.' When we warm-up, he plays catch with one hand and can palm the football out of the air."


The gifted Washington impressed coaches with a one-handed, diving stab in the end zone on a fade route against Mills. "One of the best catches I've seen a high school player make," says Withrow, a 20-year coaching veteran. Arkansas, Arkansas State and most area colleges have inquired about Washington.




"