Hogs: LB Ellis not scratched yet as Hogs prep for Georgia running backs; more notes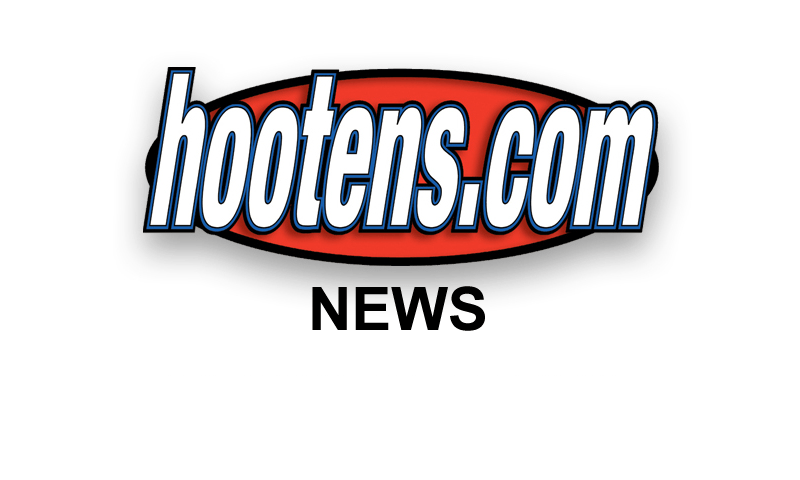 FAYETTEVILLE - Arkansas's game plan against the greatest running back in college football and/or the hottest running back in the SEC thrusts backup linebacker Josh Williams into the middle of it.

A sophomore junior college transfer, Williams practices first-team middle linebacker this week for the Razorbacks (3-3, 0-3 in the SEC West) as they prep for Saturday's 3 p.m. game at War Memorial Stadium against No. 10 Georgia (5-1, 3-1 in the SEC East).
Georgia running back/Heisman Trophy Todd Gurley averages 8.2 yards per carry with 773 yards rushing in five games. Gurley missed last week against Missouri, and his status for Saturday in Little Rock remains pending Georgia's investigation if Gurley was overcompensated for signing autographs.
However, Georgia freshman Nick Chubb was named SEC Offensive Player of the Week after rushing 38 times for 143 yards and a touchdown in the Bulldogs' 34-0 SEC victory at Missouri.
Either way, it seems a tough task for Williams who promoted Saturday when sophomore incumbent starting middle linebacker Brooks Ellis of Fayetteville exited with a deep knee bruise late in Arkansas' 14-13 SEC loss.
Ellis has not practiced this week and his availability Saturday is "questionable," Arkansas coach Bret Bielema said.
| | |
| --- | --- |
| | |
| | Sr LB BRAYLON MITCHELL |
It's a task that Williams, not media available Wednesday, can meet, said linebackers coach Randy Shannon and fellow linebackers Braylon Mitchell of Heber Springs and Martrell Spaight of North Little Rock.

"It's the reason why he's here," Shannon said. "The reason why he's a part of this program. Players have confidence in him. I have confidence in him. It's an opportunity for another guy to show what he can do."

Bielema had said Monday that outside Sam linebacker Mitchell might get some work in the middle, but that hasn't happened.

"Not at all," Mitchell said Wednesday. "That's Josh Williams' job. I am strictly Sam."

Spaight and senior captain and defensive end Trey Flowers praised Williams, too.

"Josh has been looking pretty good," Spaight said. "He's been going out there and catching on real good to the game plan. He's communicating well with the whole defense."

Flowers added, "He stepped in and hit the ground running. Coach Shannon has him learning up to full speed. I see him not missing a beat."

BUT ELLIS IMPROVING
Meanwhile, Bielema, all but ruling Ellis out Monday, sounded more optimistic in Wednesday's SEC teleconference.

"He's coming around very, very quickly," Bielema said. "I don't know where it's going to be in regards to this weekend but as is the case, most genetic freaks in football are also genetic freaks when they get injured. So it's encouraging how fast he is recovering. The good thing about Brooks he's one of our more experienced players, they don't need a lot of practice time."

Gurley is practicing this week though his status remains pending while Chubb gets the bulk of the Georgia practice snaps.

"They are both powerful runners and they both do their things for their offense," Mitchell said. "We just have to be prepared for whichever one of them is going to play and go out there and do our thing."

DEFINING PERFORMANCE
Seniors Flowers and Mitchell acknowledged the Hogs come off the best defensive game (vs. Alabama) during their UA tenure, since 2010 for Mitchell and since 2011 for Flowers.

"Ever since I have been following football," Mitchell said, "I don't think I have ever seen Arkansas hold Alabama to three yards rushing into the third quarter. That's a credit to our defensive staff and us going out and carrying out the game plan."

Flowers concurred.

"How we stopped the run and disrupted the pass, I just tell our guys, obviously what we are doing is working," Flowers said. "That hard work and the time we put in is rewarding, and we just have to come away with some playmakers and big plays."

TRETOLA SETS THE CURVE
Upon his 370 pounds arrival in August, it was speculated junior college transfer offensive guard Sebastian Tretola might be too heavy to help the Razorbacks in 2014.

Well, in Saturday's 14-13 loss to Alabama, Tretola graded like no other Razorbacks' offensive lineman.

"Tretola was the highest grader, and the next would have been Denver (Kirkland)," Arkansas offensive line coach Sam Pittman said. "Our guards played well. They're really good players. Tretola, to come in here at 370 and now be at 340 and start and know the playbook, is a good player now. He's not just starting for us. He'd start for a lot of people."




"