Class 2A - Week 7 - 2014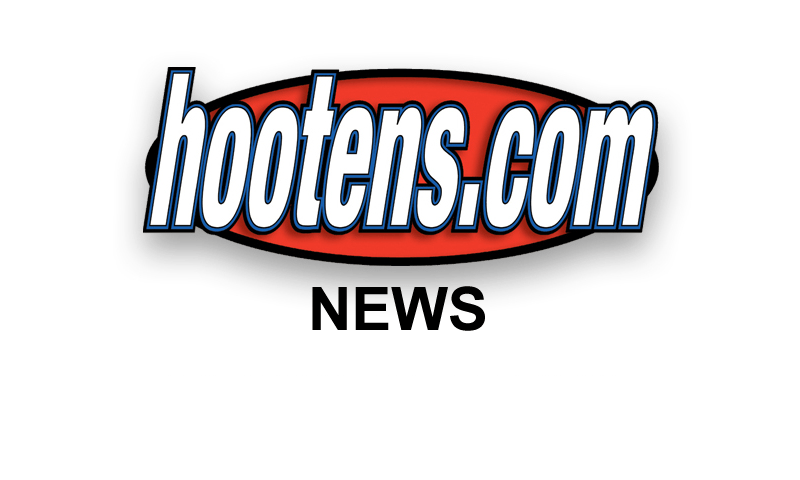 Hootens.com Rankings
Class 2A, Week 7, 2014
Copyright Hooten Publishing, Inc.

1. Junction City (5-0)
2. Bearden (5-0)
3. Hazen (6-0)
4. E. Poinsett County (6-0)
5. Rison (5-1)
6. Gurdon (4-2)
7. Earle (4-2)
8. Hector (6-0)
9. Dierks (5-1)
10. Des Arc (5-1)
11. Cross County (4-2)
12. Mount Ida (5-1)
13. Woodlawn (4-2)
14. Conway Christian (5-1)
15. Lafayette County (5-1)
16. Magnet Cove (4-2)
17. England (4-2)
18. Bigelow (4-2)
19. Poyen (3-3)
20. McCrory (4-2)
21. Murfreesboro (3-3)
22. Cutter M. Star (4-2)
23. Brinkley (3-3)
24. Foreman (3-3)
25. Parkers Chapel (2-4)
26. Strong (3-3)
27. Marked Tree (3-3)
28. Carlisle (2-4)
29. Walnut Ridge (1-5)
30. Mineral Springs (0-5)
31. Mountainburg (4-2)
32. Quitman (1-4-1)
33. Hermitage (0-5)
34. Union Christian (2-3)
35. Salem (1-5)
36. Hackett (4-2)
37. W. Yell County (2-4)
38. Spring Hill (0-5-1)
39. Palestine-Wheatley (3-2)
40. Clarendon (2-3)
41. Hampton (1-5)
42. Augusta (1-5)
43. Decatur (1-4)
44. Magazine (0-6)
45. J.C. Westside (1-5)
46. Mountain Pine (0-6)
47. Midland (0-6)
48. Marvell (0-6)
49. Rector (0-5)
50. Hartford (0-5)

HOOTENS.COM GAME OF THE WEEK
No. 1 Junction City at No. 2 Bearden
For the first time in a month, two-time defending state champion Junction City will not see a white flag from the opponent before halftime. Junction City has won 32 consecutive games and met little resistance the past three weeks while torching Hermitage, Hampton and Parkers Chapel by a combined 213-8. Senior tailback Jaqwis Dancy has rushed just 30 times this season for 577 yards and 10 touchdowns. Senior Keandre Evans paces the Dragons with seven receptions for 149 yards and five TDs. Senior linebacker Josh Armstrong (47 tackles) leads a defense that allows 142 yards (2.9 yards per play) and seven points per game.

Bearden counters with its best offensive line in a decade, featuring junior left tackle Sam Williams (6-7, 270), senior right tackle Austin Hall (6-2, 225), senior center Jesse Hawkins (6-1, 265), junior right guard Jesse Clark (5-11, 290) and senior left guard Jacob Purifoy (5-10, 215), who is filling in for injured left guard James Clowers (6-3, 220). Senior QB Jamond Young topped 1,000 rushing yards this season with 192 yards and a TD in just over a half last week when Bearden shut out Woodlawn 22-0. The game was called due to weather with 10 minutes left in the third quarter. Senior Justin Horstkamp shifted from outside to inside linebacker last week for injured Devontae Ross (strained knee) and responded with 12 tackles at Woodlawn. Bearden's defense allows 15.8 ppg. Clowers, Ross and sophomore guard Kendal Porter are doubtful for Friday night.

Junction City beat Bearden 13-8 in 2013. The Dragons topped Bearden 27-26 on the final play of the 2012 state championship game after defeating the Bears 20-14 in the 2012 regular season. Junction City won 13-12 in 2011. Bearden last defeated Junction City 35-8 and 27-8 in 2010. Bearden historian Jackie Bevill documents Junction City leading the overall series 26-22-2. The Dragons have dominated since 1998, winning 15 of the past 19 meetings. Watch highlights of Bearden's Week 6 win over Woodlawn here and Junction City's Week 5 win at Hampton here.

HOOTEN'S TV SHOW
Hooten's Arkansas Football TV show airs 10:30 a.m. Saturdays this fall on KATV 7 (ABC-Little Rock) and at 8:30 a.m. Saturdays on KXNW (Ch. 34 Fort Smith/Fayetteville), featuring the top recruits in the state.

LAST WEEK
Hootens.com picked 23 of 25 games (92 percent) involving Class 2A teams. Hootens.com has picked 152 of 184 games (83 percent) this season.

WEEK 7 PREDICTIONS (favored teams in ALL CAPS)
3-2A
Cross County at EPC (2): EPC has defeated Cross County four out of five times since Coach Brian Weathers took over his alma mater in 2009. That's when Cross County last beat EPC 33-26. Senior QB Aaron Scales makes EPC (415 yds and 48 ppg) go, completing 76 percent of his passes for 1,380 yards and 18 TDs with one interception. Junior Kyler Gordon lines up at fullback, tailback and slot receiver, running for six TD and catching five TD passes. Scales also leads EPC in tackles with 63. Cross County counters with a defense that made adjustments after giving up 47 points and a mile of yards in a Week 4 loss to Class 4A Jonesboro Westside. Cross County has allowed just six points the past three weeks in convincing wins over Marked Tree, Walnut Ridge and Salem, all losses in 2013. Cross County did not allow 200 yards in any of those wins. Junior LB Holden Byassee (6-3, 225) leads Cross County with 67 tackles. Junior LB Jerry Andrews has 36 stops, and few opponents have successfully blocked senior DT Kendrick Walker (four sacks, 10 TFL). Senior brothers and D-ends Trumann (five sacks) and Donavan Jones have played well. Junior RB Anfernee Davis has rushed 120 times for 1,194 yards and 17 TDs this fall with increased carries the past three games. Watch highlights of Cross County's Week 3 game against Jonesboro Westside here.
Salem at EARLE (52): No. 7 Earle does not slow down for speed bumps (see 66-0 over Midland, 62-0 over Walnut Ridge). Watch highlights of Earle's Week 1 loss at Hazen here.
Walnut Ridge at MARKED TREE (6): After the departure of its injured starting QB, No. 27 Marked Tree moved receiver Octavius Dean to QB under center and in the shotgun. Junior receiver D'Angelo Griffin, senior wingback Bailey Gilbert, senior right tackle Terry Carter and senior left tackle Jered Hood have been the most consistent Indians. Marked Tree's three losses came to Class 3A No. 16 Barton, 2A No. 7 Earle and No. 11 Cross County. Marked Tree trailed Cross County 6-0 at halftime last week but bad snaps out of shotgun led to huge losses and few offensive snaps.
Midland at RECTOR (1): First-year varsity program Midland won two junior varsity games last year over Cedar Ridge and Rector. The loser of this game takes over sole possession of last place in the 3-2A. Hustling Midland dressed just 13 players last week at Marked Tree and had a player sprain an ankle.

4-2A
HECTOR (36) at Union Christian: Hector sophomore QB Tanner Gaines ran for 156 yards and passed for 154 yards last week in a 37-point win over Mountainburg. Junior LB Colton Foster recorded four sacks, while sophomore CB Jacob Hendrix collected six tackles. UC picked up a critical 13-8 win over Hackett last week when freshman QB Christian Snipes completed seven of 14 passes for 82 yards and two TDs.
MOUNTAINBURG (9) at Hackett: Mountainburg junior RB Clayton Stephenson (1,332 yards; 9.7 ypc) gets back to his gaudy rushing numbers after carrying 15 times for just 84 yards last week in a 43-6 loss to Hector.
MAGAZINE (1) at Hartford: Matchup of anemic offenses: Hartford has scored 36 points this year; Magazine has scored 26 points.
W. Yell County at DECATUR (5): This game likely decides the 4-2A fifth and final playoff seed.
J.C. WESTSIDE is open.

5-2A
MAGNET COVE (36) at Mountain Pine: Magnet Cove hands Mountain Pine its 27th consecutive loss, plays host to Bigelow next week when playoff positioning will be on the line. Watch highlights of Magnet Cove's Week 4 win over England here.
Bigelow at POYEN (13): As long as senior Hunter Keen stays healthy, Poyen can run through the rest of the regular-season schedule. In a 46-13 win last week at Cutter Morning Star, Keen (5-11, 170) carried 32 times for 282 yards and five TDs, led the team in tackles and intercepted a pass. Undersized junior fullback Kevin Power clears the way for Keen with outstanding kick-out blocks. Bigelow's ultra-quick NG Kavion Grider (5-7, 175) may be the key to slowing Keen with penetration on the line of scrimmage. Watch highlights of Poyen's Week 3 loss at Class 3A Episcopal Collegiate here.
CONWAY CHRISTIAN (28) at Quitman: No. 14 Conway Christian can get back to its balanced attack after senior RB Ancil Lea and junior RB Clayton Dent gutted England for a combined 259 yards and all three TDs last week in a 21-0 win.
ENGLAND (2) at Cutter M. Star: It's No. 17 England's week to be up after losing Week 4 at Magnet Cove, whipping Bigelow Week 5 and losing 21-0 last week at Conway Christian. Cutter M. Star is more than a one-man gang in sophomore QB Andrew Bennett. Bennett also runs the zone read with senior RB Jeremy Casey and the jet sweep with senior WB Zach Wren. Watch highlights of England's Week 4 loss at Magnet Cove here.

6-2A
DES ARC (39) at Marvell: No. 10 Des Arc gets its shot at league-leader and third-ranked Hazen next week.
Palestine-Wheatley at CARLISLE (4): Carlisle may be slow afoot, but it's loooong on tradition. Carlisle's lone victory during its 1-9 season of 2005 was 22-8 over Palestine-Wheatley. Watch highlights of Carlisle's Week 1 loss to England here.
Clarendon at MCCRORY (18): McCrory beat Brinkley 28-13 last week. Brinkley beat Clarendon 27-24 Week 4.
HAZEN (42) at Augusta: Only No. 10 Des Arc (next week) stands between No. 3 Hazen and a perfect regular season. Watch highlights of Hazen's Week 1 win over Earle here.
BRINKLEY is open.

7-2A
DIERKS (5) at Lafayette County: So much for Tre'Darius Burks' hip flexor and ankle sprain. The Lafayette County junior ran 25 times last week at Foreman for 199 yards. Burks has 1,098 yards and 13 TDs this fall on 105 carries. Dierks, which allows 19 ppg, struggles with speed. A Lafayette County win would set up a 7-2A showdown next week at Gurdon. Watch highlights of Dierks' Week 4 game against Gurdon here.
MOUNT IDA (10) at Foreman: No. 12 Mount Ida stays atop the league standings with No. 6 Gurdon. All-state defensive end Dakota Barrett (knee) has not played since Week 2, but junior QB T.J. Wilson passed for 149 yards and two TDs last week in a 30-point blowout of Spring Hill. Foreman sophomore Tucker Hall continued to shine last week in a six-point loss to Lafayette County. Hall completed nine of 18 passes, ran 18 times for 82 yards, recorded five tackles and forced two fumbles.
Mineral Springs at MURFREESBORO (6): Murfreesboro has won the past two meetings of this rivalry 32-14 in 2013 and 47-22 in 2012. Murfreesboro managed just 3 yards per play last week in a 41-12 loss at Gurdon.
GURDON (37) at Spring Hill: Gurdon junior Jackie Harvill ran 21 times for 245 yards and four TDs last week in Gurdon's 41-12 win over Murfreesboro. As a team, the sixth-ranked Go-Devils ran 43 times for 364 yards (8.5 ypc). Watch highlights of Gurdon's Week 4 game against Dierks here.

8-2A
JUNCTION CITY (9) at Bearden: See 2A Game of the Week.
RISON (11) at Parkers Chapel: Parkers Chapel sophomore RB Dezmon Jackson managed just 28 yards on 14 carries last week (0 yards on nine attempts in first half) in a 73-0 loss to Junction City. Junction City intercepted five Parkers Chapel passes and returned them for 250 yards and three TDs. Rison rolled up 303 yards (226 rushing) in one half of a weather-shortened 42-0 win over Hampton. Junior Bryson Marks covered 100 yards with just seven carries, including a 49-yard TD. Watch highlights of Rison's win over Hampton here.
WOODLAWN (6) at Strong: The winner likely makes the playoffs, while the loser probably does not. Woodlawn all-state RB Jeffery Jones has rushed for 1,109 this fall, including 88 yards and a TD in one half (weather shortened) last week against Bearden. Sophomore QB Dalton Rissinger has managed games well. Senior LB Tyson Hume, an all-state wrestler, leads Woodlawn in tackles. Sophomore CB Zane Breshears and DE Dylan Johnson have performed well. Strong lacks depth but not talent. Senior Isaiah Ellison ran for 110 yards and returned a punt 60 yards for a TD last week in a 41-8 win over start-up Bastrop (La.) Beekman. Junior Marvalus Howard added 108 rushing yards and two TDs. Watch highlights of Woodlawn's loss to Bearden here.
Bastrop (La.) Beekman at HERMITAGE (15): Hermitage notches its first win since Week 4, 2013. Strong big-played start-up Beekman 41-8 last week.
HAMPTON is open.