Recruiting: Talent galore Friday night when No. 13 Ashdown visits No. 6 Nashville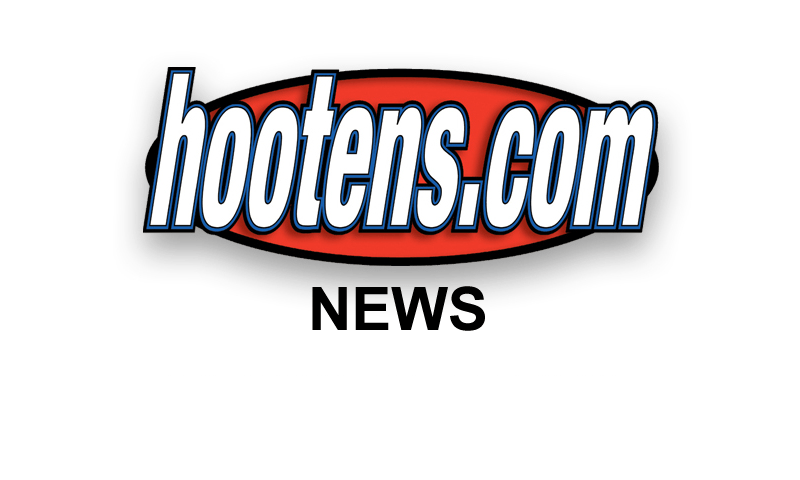 Ashdown gained recognition early this season by knocking off Class 7A West Memphis and Class 5A Hope in consecutive weeks.
The Panthers started 5-0 before losing a week ago to Malvern 16-6. They now face the most daunting portion of their schedule: at 7-4A powerhouses No. 6 Nashville and No. 2 Arkadelphia.
But Ashdown will battle those league heavyweights with an arsenal of college-caliber talent.
Senior cornerback DeVaughn Sanders (6-1, 180) is one of the most athletic people I've ever seen," says Ashdown coach Matt Richardson, who coached 10 Division I linebackers in four years as an assistant at Blinn Junior College. Richardson coached at Blinn in 2009 when future Heisman Trophy winner and NFL No. 1 pick Cam Newton helped the Buccaneers claim a national title.
Sanders runs 100 meters in 11.5 seconds, triple jumps 43 feet, long jumps 21 feet and broad jumps almost 10 feet. Sanders returned a kickoff 78 yards for a touchdown in Ashdown's 49-46 victory over West Memphis in the opener. He also returned a kickoff 68 yards to help set up another score against the Blue Devils, and cradled the clinching 5-yard TD with 2:25 left.
Sanders sparked Ashdown in the fourth quarter Week 3 against De Queen, hauling in a 60-yard reception to pull the Panthers within 21-20. "That play gave us an emotional lift," the coach says. Ashdown rode the momentum to a 36-21 triumph by adding two TDs in the final 23 seconds.
The following week at Pulaski Robinson, Sanders hauled in a 57-yard TD on the first play of a 35-0 route.
Sanders (26 tackles, five interceptions as a junior) has an offer from Henderson State and continues getting interest from Arkansas and most Division II schools in the state.
Ashdown WR LaDarius McElroy
Senior receiver LaDarius McElroy (6-5, 220) "is every bit that tall, and more," says Nashville coach Billy Dawson. McElroy, who just turned 17 years old, missed the final six games of last season with a broken collarbone.
McElroy has caught four TD passes this year, including a pair against West Memphis. "He's a great-looking football player, " West Memphis coach Lanny Dauksch says. "We had no answer for him."
Henderson State offered McElroy a scholarship in September, and most Division II schools in the state are interested, Richardson says.
Ashdown WR Parrish Guillory
Henderson State also has offered Ashdown receiver Parrish Guillory (6-1, 185) and running back LaMontrick Turner (5-11, 185). Guillory, McElroy, Sanders and Turner could opt for junior colleges and hope to get Division I scholarships in two years, Richardson says.
Ashdown's top recruits are underclassmen: junior defensive end Starnes York (6-0, 215) and sophomore athlete Brandon Northcross (6-0, 180) York, the Texarkana Gazette's Newcomer of the Year in 2012, racked up 60 tackles a year ago. York (4.0 GPA) "has never made a B in his life," Richardson says.
Ashdown DE Starnes York
York, who is being recruited by Rice, Tulsa and Vanderbilt, assisted on more than 40 tackles this fall. "He's a freak athlete," Richardson says. York bench pressed 315 pounds as a sophomore. "He's a great football player and a better kid," Dawson says. York returned a fumble for the clinching TD against De Queen.
Northcross (275-pound bench press) finished fourth in the 100 meters at the conference track meet as a freshman. Northcross (4.5 speed) snagged a 45-yard TD against Hope, darted 15 yards for a score against De Queen, and ran 45 yards for the Ashdown's only TD against Malvern. He returned a punt 75 yards for a TD against Bauxite and zipped 55 yards for a score the next time he touched the football.
Auburn and Texas State inquired about Northcross in September. Memphis and Arkansas are interested. "He's a special player," Dawson says. "He lines up in a lot of different positions. They like to hide him and get him the ball in a different ways. The defense has to account for him every play."
ORANGE-STAR RECRUITS
While Ashdown is loaded with skill players for this week's showdown at Nashville, the Scrappers don't lack talent. Junior receiver LaMichael Pettway shifted from quarterback to receiver a month ago, catching 29 passes for 704 yards and eight TDs the past four games.
He hauled in five passes for 239 yards and three scores in the first half of last week's 56-30 win at Arkansas Baptist.
Pettway has an offer from Nebraska, and many recruiting experts expect Arkansas to offer soon. "I said he was a Division I player when I first saw him two years ago," Richardson says. "He's the total package."
Scrapper offensive tackle Cameron Alexander (6-2, 280) has an offer from Ouachita Baptist and defensive lineman L.T. Muldrow (6-2, 200) "will get some offers from in-state schools," Dawson says.
"