Class 2A - Week 7 - 2013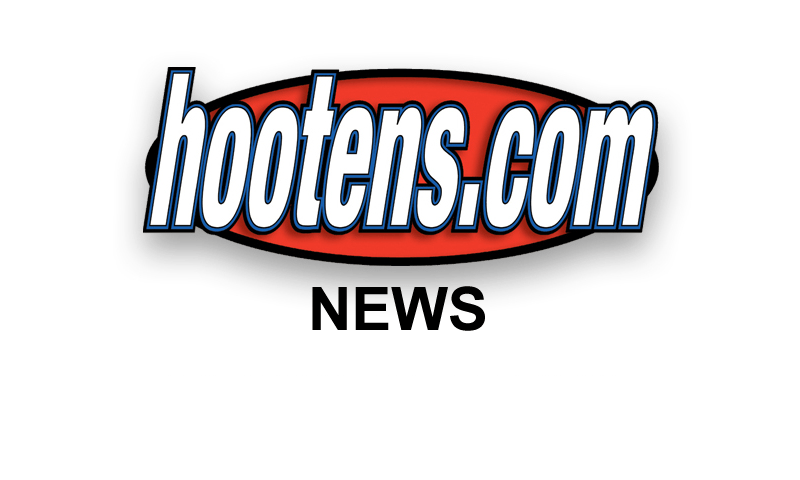 Hootens.com Rankings?
Class 2A, Week 7, 2013?
Copyright Hooten Publishing, Inc.
1. Junction City (6-0)
2. Bearden (5-1)
3. Carlisle (6-0)
4. Dierks (6-0)
5. Rison (4-2)
6. Gurdon (5-1)
7. E. Poinsett County (6-0)
8. Hazen (5-1)
9. Strong (4-2)
10. Magnet Cove (4-1-1)
11. Des Arc (4-2)
12. Walnut Ridge (3-3)
13. Salem (4-2)
14. Hector (6-1)
15. Spring Hill (4-2)
16. England (5-1)
17. McCrory (3-3)
18. Cross County (3-3)
19. Augusta (4-2)
20. Cutter M. Star (5-1)
21. Palestine-Wheatley (2-3)
22. Marked Tree (4-2)
23. Mount Ida (4-2)
24. Murfreesboro (3-3)
25. Parkers Chapel (1-5)
26. Mineral Springs (1-4)
27. Conway Christian (3-3)
28. Magazine (4-2)
29. Lafayette County (2-4)
30. Foreman (1-5)
31. Bigelow (2-4)
32. Brinkley (0-6)
33. Quitman (1-5)
34. Poyen (0-6)
35. Hackett (3-3)
36. Woodlawn (2-3)
37. Hampton (1-5)
38. Union Christian (2-3)
39. Mountainburg (4-2)
40. Cedar Ridge (1-5)
41. J.C. Westside (2-4)
42. Decatur (2-4)
43. Hermitage (2-4)
44. Western Yell County (0-6)
45. Clarendon (0-6)
46. Mountain Pine (0-6)
47. Hartford (1-5)
48. Marvell (0-6)
HOOTENS.COM GAME OF THE WEEK
No. 3 Carlisle at No. 8 Hazen
The 6-2A title is likely on the line in this battle of Highway 70 neighbors. Starters for both teams have played about five quarters over the past three weeks in blowout victories. Hazen beat Carlisle 16-14 a year ago when the teams shared the 6-2A title. In 2009, Hazen beat Carlisle 26-18 in three overtimes to claim its first conference title since 1985. Carlisle has dominated the series, winning 21 times since 1988.
Hazen junior RB Trenton Mosby paces the Hornets this fall, averaging more than 100 yards per game. Junior RB Lucas Tenison has rushed for more than 300 yards. Tenison and junior LB Josh Harrison lead Hazen with more than 40 tackle apiece. Sophomore end Khalid Mills has 16 tackles for loss, while senior DTs Jacob Walker (6-2, 235) and Deven Larkin (5-10, 255) control the interior. Hazen allows 10.8 ppg.
Carlisle senior QB Austin Reed has completed 70 percent of his passes for more than 400 yards. Senior Braden Reed leads the Bison with more than 300 receiving yards. Senior RBs Bo Weddle (732 yards) and Deron Ricks (729 yards) run behind a line spearheaded by senior guard Landon Sage (5-8, 180) and junior LT/DE Colton Isbell (5-11, 200). Carlisle allows 9 ppg.
HOOTEN'S TV SHOW
Hooten's Arkansas Football TV show airs 10:30 a.m. Saturdays this fall on KATV 7 (ABC-Little Rock) and KXNW (Ch. 34 Fort Smith/Fayetteville). The show features the state's top recruiting prospects. Bearden's Damian Berry will be featured as the Arkansas Air Guard Scholar Athlete of the Week. El Dorado will be featured as the Verizon/Nokia Siemens Networks Football Town of the Week.
LAST WEEK
Hootens.com correctly picked 21 of 24 games (88 percent) involving Class 2A teams. Hootens.com has picked 148 of 177 (84 percent) for the season.
WEEK 7 PREDICTIONS (favored team in ALL CAPS followed by point spread)
3-2A
E. POINSETT COUNTY (28) at Cedar Ridge: EPC healing some, and its offensive line performed well last week in a 46-16 win over McCrory with the return of senior G Trevor Brown (5-10, 230). All-3-2A RB Trevor McDaniel ran for 182 yards and three TDs, increasing his season total to 521 yards (7 ypc).
Augusta at CROSS COUNTY (2): Augusta refused to lose last week in a 54-52 five-overtime win over Marked Tree. Augusta trailed the entire game before tying it with 5:11 left in the fourth quarter. Cross County lost 38-32 in overtime at Walnut Ridge. Cross County blocked a 27-yard field goal attempt with 13 seconds left to force overtime. Sophomore RB Anfernee Davis (987 yards in 2013) paced the Thunderbirds with 26 carries for 202 yards and three TDs.
SALEM (10) at McCrory: No. 13 Salem averages 380 yards rushing per game behind seniors J.J. Gray (684 yards), Augustus Freeman (585 yards; 8.5 ypc) and Dillon Turner (522 yards). Senior LB Dakota Reynolds paces Salem with 50 tackles. McCrory lost three fumbles and threw an interception last week in a 46-16 loss at EPC. Hard-driving sophomore RB Kaigen Rogo ran 18 times for 148 yards and two TDs. Watch highlights of Salem's Week 2 win over Yellville-Summit here.
WALNUT RIDGE (8) at Marked Tree: Since upsetting Salem three weeks ago, Marked Tree narrowly escaped Cedar Ridge 24-20 and lost in five overtimes last week at Augusta 54-52. Walnut Ridge senior Cole Hicks leads the Bobcats with 694 yards (7.1 ypc) and 14 TDs. Sophomore safety Martin Crisler recorded a team-high eight tackles last week in a 38-32 win over Cross County.
4-2A
DECATUR (6) at Western Yell County: In case you missed it, Decatur thumped McDonald County, Mo., 44-16 last Thursday with junior RB Allen Castaneda and sophomore Meng Vang rushing for two TDs apiece. Decatur topped Western Yell 52-14 in 2012.
HACKETT (10) at Mountainburg: Hackett surging after a rough start. Mountainburg senior QB and battering ram Josh Skattebo (5-10, 300) knocked out of the 42-7 loss at Hector, but he did return.
Hartford at MAGAZINE (48): Magazine takes over sole possession of second place in the 4-2A.
Union Christian at HECTOR (21): UC challenges Hector's pass defense. UC QB Braxton Smith has completed 47 percent of his passes for 1,409 yards and eight TDs. Senior WR Will Callaway has 37 receptions for 498 yards, and senior TE Joel Murdock has 27 catches for 323 yards. Hector led Mountainburg 21-0 early last week and cruised to a 42-7 win. Senior RB Gus Nichols (785 yards) runs behind a big, physical line that includes athletic junior RT Tyler Gililland (6-4, 240), seniors Chris Poole (6-1, 270), Jeff Proctor (6-0, 285), Karson Lee (5-8, 270) and Daniel Lott (6-3, 260) and juniors Alec McMinn (6-6, 315) and Steven Ester (6-1, 280).
5-2A
Mount Ida at CUTTER M STAR (2): Nine of Cutter's 18 players are seniors, and the Eagles are perched atop the 5-2A standings. CMS, a run-first Spread team, averaged 11.5 yards per carry two weeks ago vs. Quitman. Mount Ida ran for 347 yards and all five TDs last week in a 31-27 victory over Conway Christian. The Lions converted four of six fourth-down attempts. Sophomore Austin Hickman led Mt. Ida with 22 carries for 102 yards and two TDs, while sophomore QB T.J. Wilson covered 99 yards on 15 attempts.
Mountain Pine at MAGNET COVE (35): Magnet Cove rebounded from its sloppy 7-6 win over Poyen to crush Quitman 54-0 last week. Mountain Pine has lost 15 in a row.
POYEN (6) at Bigelow: Bigelow exploded for 42 points a week ago against winless Mountain Pine. Poyen trailed Cutter Morning Star 14-13 late in the first half but gave up a score to end the half and another early in the third quarter of a 39-20 loss.
Quitman at CONWAY CHRISTIAN (28): Conway Christian QB Chandler Ferrand turned in a monster night last week in a 31-27 loss to Mount Ida. The senior ran for 115 yards and two TDs, while passing for 208 yards and two TDs. Six different receivers caught passes for Conway Christian. Watch highlights of Conway Chrisitan's Week 1 loss at Episcopal here.

6-2A
Carlisle at HAZEN (2): See 2A Game of the Week. Watch highlights of Hazen's Week 1 win over Rose Bud here.
England at DES ARC (1): Des Arc avenged its 2012 homecoming loss to Palestine-Wheatley with a 26-6 win last week at P-W. Led by senior LB Danerryen Spencer's 10 tackles. Des Arc held P-W to less than 90 yards rushing. The Des Arc offense continues to sputter, running at about 70 percent efficiency, says Coach Dustin Prescott. Senior Zac Devore ran for 101 yards last week and paces Des Arc this season with 500 yards. Lyon College looking at senior QB/OLB Jalen Holloway (450 rushing yards; 28 ACT). England QB Tyrik Harris not only improvises well on the run, he protects the football and throws a good deep pass. Harris completed a 60-yard TD pass last week to Zach Brown in a 38-0 win over Marvell. England leveled Des Arc 41-6 last year. Watch highlights of Des Arc's Week 6 win over Palestine-Wheatley here and highlights of England's Week 2 loss to Episcopal here.
Marvell at BRINKLEY (18): Brinkley stays in position to gain the No. 5 playoff seed.
PALESTINE-WHEATLEY (38) at Clarendon: Clarendon has talented skill players, but the lack of linemen and physical strength limits the Lions. Watch highlights of Palestine-Wheatley's Week 6 loss to Des Arc here.

7-2A
Lafayette County at DIERKS (35): Lafayette County notched its first league win last week against a Foreman team missing five (injured) starters. No. 4 Dierks playing great defense in league action, holding Mineral Springs and its electric QB Kendrick Langston (20 yards on six carries) to 106 total yards a week ago. Dierks allows 11 ppg. Dierks sophomore workhorse Trendin McKinney ran 30 times for 175 yards. Watch highlights of Dierks' Week 4 win over Gurdon here.
Murfreesboro at MINERAL SPRINGS (2): Murfreesboro stunned eventual state semifinalist Mineral Springs 42-22 a year ago. Mineral Springs had scored just 50 points this season. Murfreesboro allows 26.7 ppg this year.
Spring Hill at GURDON (24): Spring Hill got after Junction City early last week and trailed by just a TD, but the Bears lost four fumbles in the first half that Junction City turned into 28 points. Gurdon senior QB Austin Kirkpatrick has completed 42 of 74 passes for 784 yards and 12 TDs with just one interception. Watch highlights of Gurdon's Week 4 loss to Dierks here.
FOREMAN is open.
8-2A
Hermitage at STRONG (42): Strong took big step toward locking down fourth playoff seed last week with a thrilling 8-6 win at Parkers Chapel. Strong drove 50 yards in the last 1:48 with Antonio Green catching an 18-yard pass and running 1 yard for the tying TD. Green then took a pitch and scored the winning two-point conversion.
JUNCTION CITY (45) at Woodlawn: Air Junction rolls on. Junior QB Randall Holyfield completed 11 of 12 passes last week for 163 yards in a 55-13 win over Spring Hill. Junction City turned four first-half turnovers into 28 points. The Dragons have ripped off 20 straight wins. Junior LB Josh Armstrong paces the Dragons with 98 tackles, including four TFL and three sacks. The Junction defense has allowed just 282 passing yards and one passing TD this year, while recording 11 sacks and 13 interceptions. Watch highlights of Junction City's Week 5 win over Hampton here.
PARKERS CHAPEL (6) at Hampton: Parkers Chapel must rebound from an emotional 8-6 homecoming loss to Strong. The Trojans fumbled at the 50-yard line and surrendered a TD drive and two-point conversion with 30 seconds left in the game. Hampton allows 33.5 ppg. Watch highlights of Hampton's Week 5 loss to Junction City here.
Camden Fairview JV at RISON (1) (Monday): Rison took down the Camden Harmony Grove JV 36-0 last week when senior slotback Kolton Hooks ran for two TDs, and senior Zuntario Oliver returned an interception 35 yards for a TD in the first quarter. Rison has recorded at least one shutout for 33 straight seasons, according to historian Stan Stadler.
BEARDEN is open.