A-State rallies past S. Alabama 49-31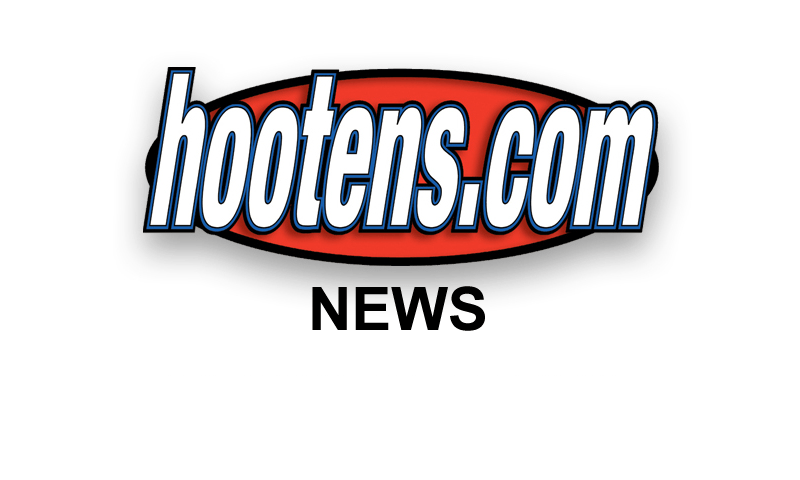 MOBILE, Ala. - Arkansas State trailed South Alabama by 11 points in the fourth quarter Tuesday night, but scored 29 unanswered points to earn a 49-31 victory over the Jaguars at Ladd-Peebles Stadium.
Arkansas State (3-3, 2-0 SBC) trailed South Alabama (3-3, 1-1 SBC) 31-20 with 13:12 to go in the game, but scored the first of four touchdowns less than a minute later when Fredi Knighten connected with Tres Houston on a 38-yard TD strike. The Red Wolves added the two-point conversion on a pass to J.D. McKissic to make the score 31-28 in favor of the Jaguars.
Cody Brown picked off a pass on the next Jaguars' drive to set up a six-play, 43-yard drive, capped by a Johnston White 1-yard TD run, which gave A-State a 35-31 advantage with a little over 10 minutes remaining. A-State's defense sealed the victory later in the quarter with two TDs.
The first came when Chris Stone recovered a fumble in the end zone after a Ja'Von Rolland-Jones sack to make the score 42-31 with 8:44 remaining in the game. South Alabama's next drive also resulted in an A-State defensive touchdown as Justin Clifton intercepted his first career pass and took it 37 yards to the end zone to put the score at 49-31.
"Pretty much anything that could go wrong did go wrong early in that game," A-State head football coach Blake Anderson said. "The kids didn't quit and we were able to turn things back our way, and that was something we had talked about even today. Considering how everything went early in that game, it seemed everything went right at the end and in this stadium it just seems like we've had seem really strange bounces in games over the years."
The Red Wolves finished the game with 345 total yards to South Alabama's 302, including outrushing the home team 226-29. A-State forced five turnovers, it's most of the season, and also registered a season-high six sacks defensively.
Warren Wand led the team with 85 yards on the ground, while Houston was the team's leading receiver with three catches for 59 yards. Knighten, in his first action in the last three games, was 10-of-17 through the air for 119 yards with two touchdowns and no interceptions, and the senior quarterback added another 40 yards on the ground. Xavier Woodson-Luster led the team with 9.5 tackles defensively.
South Alabama opened the scoring with a 10-yard touchdown pass from Cody Clements to Gerald Everett after turning A-State over on downs to begin the game. However, the Red Wolves put together a seven-play, 66-yard drive, capped by a Knighten nine-yard touchdown pass to Michael Gordon, to tie the score at 7-7 with 2:42 remaining in the opening quarter.
Arkansas State forced the home team to a three-and-out to get the ball back before the end of the first quarter and used a four-play, 54-yard drive to take a 14-7 advantage. All four plays were rushing plays with Knighten earning 33 of those yards before White found the end zone from 13 yards out. The Jaguars would respond midway through the second quarter with a 24-yard touchdown strike from Clements to Danny Woodson to tie the score 14-14.
The Red Wolves were forced to punt on their next possession and Luke Ferguson pinned the Jaguars back at their own seven-yard line. However, South Alabama went 93 yards in just four plays with the last being a 76-yard touchdown pass from Clements to Josh Magee to make the score 21-14 with a little over three minutes to go until halftime. A-State couldn't muster any more points and the score at halftime was 21-14 in favor of South Alabama.
Arkansas State was the first to register points in the second half when J.D. Houston connected on a 23-yard field goal early in the third quarter to cut A-State's deficit to four points at 21-17. Houston's field goal was his second of the season and was set up by Xavier Woodson-Luster's first career interception and 60-yard return.
The Jaguars struck back with a field goal of their own, a 37-yarder by Aleem Sunanon with 8:04 in the third quarter to make the score 24-17, after a Knighten fumble on the previous drive. Houston added a career-long 33-yard field goal right before the end of the third quarter to make the score 24-20.
South Alabama didn't waste any time adding on to its lead in the fourth quarter with a seven-play, 75-yard drive, capped on a three-yard touchdown run by Everett, to make the score 31-20 two minutes into the final quarter.
Arkansas State returns to action Tuesday, Oct. 20, in a nationally-televised contest on ESPN2 against Louisiana-Lafayette at Centennial Bank Stadium in Jonesboro. Live stats will be available via AStateStats.com and live in-game updates and notes will be available on Twitter (@AStateGameDay).

"