Hogs: running back depth takes hits; scouting Georgia's defense; more notes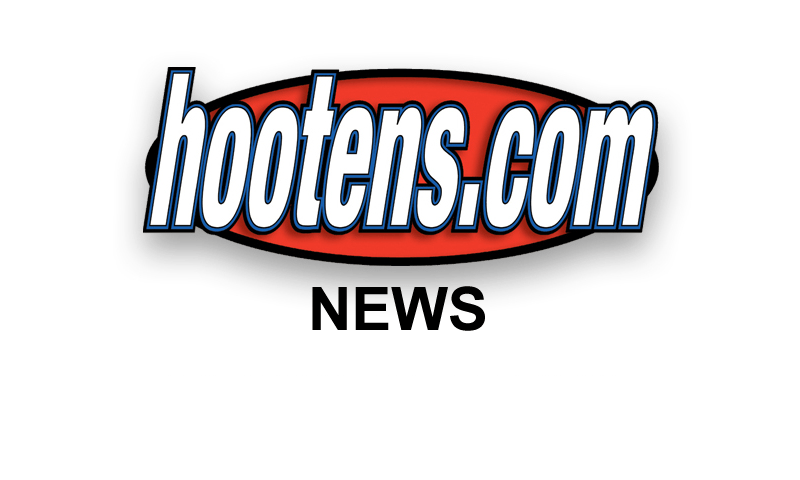 Soph RB Alex Collins fumbled
and ran for 16 yds vs. Bama.

FAYETTEVILLE - As media and Arkansas fans touted running backs riches in August, they outlined running backs coach Joel Thomas biggest problem: getting all ample playing time.

Thomas said that wasn't a problem, and if that were his biggest problem, he and his 'backs would bask in a banner year.

Thomas' August prophesy seems to be coming October true with Jonathan Williams and Korliss Marshall banged up as SEC running backs generally are six games deep into the season while sophomore Alex Collins comes off his worst game (of 18) since the 2013 season-opener.


Arkansas (3-3, 0-3 SEC West) plays host to No. 10 and SEC East leader Georgia (5-1, 3-1) at 3 p.m. Saturday at War Memorial Stadium in Little Rock. The SEC Network will televise the game.


"Obviously the games take different animals as you go," Thomas said after Tuesday's practice. "Sometimes everybody is healthy and sometimes you are down to No. 4. You never know how the flow is going to go."

Thomas expects Williams, Collins and even Osceola sophomore running back/kick returner Marshall, unable to finish Saturday's 14-13 SEC West loss to No. 7 Alabama in Fayetteville because of a bruised thigh, to play against Georgia. Still he acknowledges fullback/tailback Kody Walker and redshirt freshmen Denzell Evans and split time receiver/running back Damon "Duwop" Mitchell need to be ready just in case.

"It's next man up," Thomas said. "You have got to be ready to go when your number is called. As coaches, we will have an answer."

As a fullback, Walker just missed being the answer but instead became the burning what-if question. He fumbled at the 1 and out of the end zone for an Alabama touchback on what would have been a 6-yard TD pass from quarterback Brandon Allen.

"That one rips your heart out for what could have been with the game and obviously the work he (fourth-year junior Walker) has put in to get to the point he is at," Thomas said. "You feel for the kid, but at the same time we are all accountable for what our job is on the field and he knows we have got to make that play next time and he will. I have got no doubt about that."

Collins is the healthiest of Arkansas' big three tailbacks but comes out of the disciplinary doghouse. Missing two weight workouts during the bye week and the Thursday before the Alabama game caused Coach Bret Bielema to bench Collins the first quarter against Alabama.

Collins never got untracked, fumbling to Alabama in the second quarter and finishing with six carries for 16 yards.

A wasted two weeks, when it seemed he could capitalize on improving.

"I don't know if it was wasted, but the timing of some things didn't work out right," Thomas said. "It's unfortunate but we are on to the next one now."

How has Collins responded in practice post-Alabama?

"He was great," Thomas said. "We talked on Sunday, and I laid the facts out as far as what the game was about. It's easy to point out the ball on the ground but there were other things that weren't good enough for our standards. We have addressed them and now we are getting better."

NEW FOE, SAME DEFENSE
Georgia plays a 3-4 defense like Alabama and poses some of the same problems, Arkansas offensive line coach Sam Pittman said.

"They are very similar but have some differences as well," Pittman said. "Not quite as big as 'Bama. Very quick, very athletic. They (present) their own special problems we have to get ironed out on.

"They have got a really good noseguard (Mike Thornton) and after that they play a variety of fronts. They have a Sam linebacker (Leonard Floyd) that's really a good player and they can rush the passer. They can run you down from behind. They're not quite as big as the people we've played lately. But yet, they're very athletic. They move a little bit more than what Alabama did. Quite a bit more than 'Bama did or we anticipate that they're going to because of their athleticism. We're going to have do a better job of protecting than what we did last week. We had a really good day today, though."

RAGNOW RETURNS
Freshman backup center Frank Ragnow. withheld from the Alabama game because of an injury, has been cleared and practiced Tuesday. He will split time with senior starter Mitch Smothers, Pittman said.

Smothers had to go the distance against Alabama.




"