Class 7A - Week 7 - 2014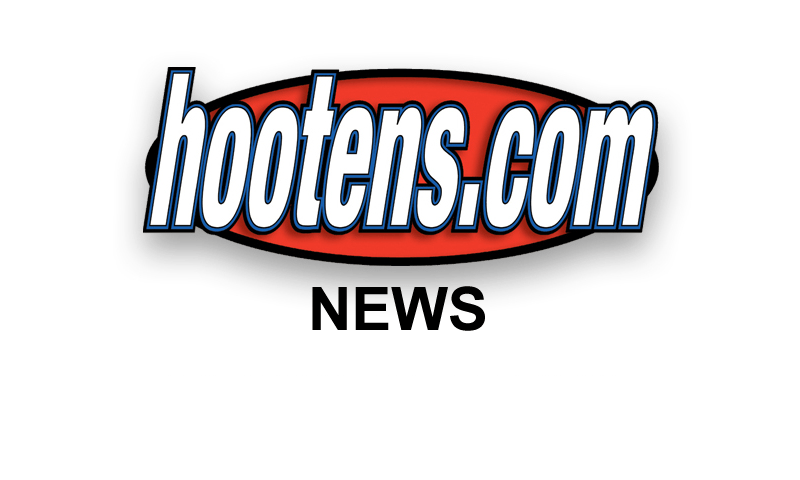 Hootens.com Rankings
Class 7A, Week 7, 2014
Copyright Hooten Publishing, Inc.

1. Fayetteville (5-1)
2. FS Northside (5-1)
3. North LR (5-1)
4. Bentonville (2-4)
5. Conway (6-0)
6. FS Southside (4-2)
7. Cabot (4-2)
8. Bryant (5-0-1)
9. Springdale Har-Ber (2-4)
10. Rogers Heritage (3-3)
11. Rogers (1-5)
12. LR Central (3-3)
13. LR Catholic (3-3)
14. Van Buren (3-3)
15. West Memphis (2-4)
16. Springdale (0-6)

GAME OF THE WEEK
Class 6A No. 1 Greenwood at No. 8 Bryant.
Homecoming in Bryant. Bryant senior QB Brandon Warner keyed a come-from-behind win over Class 6A Alma 24-14 last week. The Hornets, who trailed Alma late in the third, got 35-, 45- and 48-yard field goals from Alex Denker. Warner has completed 54 of 80 passes (68 percent) this year for 565 yards and four TDs with no interceptions and rushed 62 times for 381 yards (6.2 yards per carry) and four scores. Senior RB Kylon Boyle leads Bryant with 62 carries for 411 yards (6.6 ypc) and seven TDs. Junior Savonte Turner (6.3 ypc) has rushed for 358 yards and three scores. Five of Bryant's top six tacklers are seniors, including LB Ben Bruick (35 tackles) and end Hunter Fugitt (six tackles for loss). The Hornets start and finish strong, outscoring their opponents 55-13 in the first quarter and 38-6 in the fourth. Bryant has won four in a row since a 14-14 tie with Benton in the opener.
Greenwood, 3-2 this season against Class 7A members (5-point loss to No. 5 Conway, 25-point blowout loss at No. 2 FS Northside), led in the fourth quarter but allowed almost 500 yards rushing in last week's 42-37 loss to Conway. Senior quarterback Reid Wheeler has completed 98 of 143 passes (69 percent) for 1,239 yards and 11 touchdowns with three interceptions. Junior Jason Green paces the Bulldogs with 131 carries for 715 yards and eight TDs. Green ran 38 times for 228 yards and two TDs last week against Conway. Senior noseguard/tackle Korban Waldemar (37 tackles), junior linebacker Grant Morgan (51 tackles) and sophomore LB Austin Collins (49 tackles) lead on defense. Greenwood hasn't lost consecutive games since September 2010.
Comparing scores: Greenwood beat Russellville 40-0 Week 5, a week after Bryant defeated the Cyclones 34-7. Greenwood forced five turnovers and held the Cyclones to 155 total yards. Bryant gave up 296 total yards (254 passing) to Russellville, including a 56-yard TD pass in the first quarter. Watch highlights of Bryant's Week 2 win over LR McClellan here.

LAST WEEK
Hootens.com predicted 9 of 11 winners (82 percent) in games involving Class 7A teams. For the season, hootens.com has correctly predicted winners in 54 of 74 games (73 percent).

TV LAND
Hooten's Arkansas Football TV show features the state's top players 10:30 a.m. Saturdays on KATV (ABC Little Rock) and 8:30 a.m. Saturdays on KXNW Channel 34 (Fort Smith/Fayetteville).

WEEK 7 PREDICTIONS (favored teams in ALL CAPS)
7A/6A CENTRAL
GREENWOOD (7) at Bryant: Game of the Week.
Alma at CONWAY (14): Conway should be 9-0 heading into regular-season finale at Bryant. Wampus Cat senior Kevin Chamorro ran like a wild bull for 369 yards and 5 touchdowns in last week's come-from-behind 42-37 win at Class 6A No. 1 Greenwood. It was Greenwood's second loss of the season. No. 2 FS Northside (5-1) flogged Greenwood 42-17 a week after No. 6 FS Southside lost at Greenwood 15-10. Chamorro got loose for 72-, 53- and 65-yard runs in the fourth quarter at Greenwood. Life in the Central has been tough for Class 6A newcomer Alma. The Airedales have dropped their three league games by a combined 14 points. Alma led late in third quarter last week at Bryant before losing 24-14. After the game, Airedale coach Doug Loughridge cited the numbers disparity between 7A teams and Alma, a longtime member of Class 5A until this season. Alma's expects its student enrollment will return it to Class 5A in 2016. Watch highlights of Conway's Week 2 win over Class 6A Jonesboro here and Alma's Hootens.com Kickoff Week win over Poteau, Okla. here.
Siloam Springs at LR CATHOLIC (3) (Thurs.): Siloam Springs fell hard last week to Van Buren 42-20 after beating Alma 30-27 in overtime the week before. Catholic edged Alma 7-6 three weeks ago and downed Russellville 21-17 last week in rainy conditions.
Russellville at VAN BUREN (1): These teams split four meetings as conference foes from 2008-2011 (Van Buren won in 2010 and 2011). Russellville has dropped five straight league games, including last week's 21-17 homecoming loss to LR Catholic. Van Buren stomped Siloam Springs 42-20 last week. The Pointers haven't won consecutive games in more than three years.

7A/6A EAST
NORTH LR (21) at Searcy: North LR, headed for its third conference title in four years, faces not another formidable opponent until its playoff quarterfinal game Nov. 21 at War Memorial Stadium. Unlike 7A West members, North LR will not be tested in conference play to prep for postseason. The Charging Wildcats creamed top conference contender No. 7 Cabot 41-14 on Cabot's turf. North LR seniors KJ Hill, Fabian Lewis and DJ Brown all ran for more than 100 yards in last week's 46-28 win at Class 6A Jonesboro. Interestingly, North LR returned an onside kick for a TD at Jonesboro but followed it immediately with its own onside kick, which Jonesboro returned for a score. North LR beat Class 6A Searcy 52-0 last fall. Watch highlights of North LR's Week 4 win at Cabot here.
CABOT (8) at LR Central: Both had secured mercy-rule victories by halftime last Friday. Cabot celebrated its homecoming with a 42-7 win over West Memphis while LR Central spoiled Mountain Home's HC 49-7. Watch highlights of Cabot's Week 4 loss to North LR here and LR Central's Week 2 loss to FS Northside here.
JONESBORO (13) at West Memphis: Both teams lost last week. North LR defeated Jonesboro 56-28, while Cabot intercepted five passes and crushed West Memphis 42-7. Jonesboro's other loss this year came Week 2 at Conway (49-28). The Hurricane have beaten two Class 7A teams over the past four seasons (LR Central and West Memphis). West Memphis topped Jonesboro 34-27 in overtime last year before losing four of its last six games. The Blue Devils lost to No. 10 Searcy 13-12 two weeks ago. Watch highlights of Jonesboro's Week 2 loss at Conway here and West Memphis's Week 3 loss to Wynne here.
Mountain Home at MARION (1): Marion's lost 13 straight games since beating Mountain Home 46-35 a year ago. Mountain Home carries a 26-game losing streak.

7A WEST
BENTONVILLE (35) at Springdale: It will be Springdale's 10th consecutive loss. Bulldog senior QB Fuller Chandler shows great patience in the pocket and leads the conference in passing. Bentonville's beefy junior QB Kasey Ford (6-5, 252), who has a scholarship offer from Louisville coach Bobby Petrino, passed for 5 TDs in last week's 45-13 win at Springdale Har-Ber. The defending state champion Tigers are healthier now than at any time this season and can earn a No. 1 playoff seed by winning out. Watch highlights of Bentonville's Week 1 loss to Kansas City (Mo.) Rockhurst here.
Springdale Har-Ber at FAYETTEVILLE (14): Har-Ber won this matchup 34-31 in overtime last season. Last week Har-Ber tied Bentonville 7-7 early but trailed 35-7 in the third quarter. Fayetteville totaled more than 300 yards in the first half of last week's Springdale spanking. The Purple Dogs are playing two quarterbacks, again, but may be more talented overall on offense than ever.
FS NORTHSIDE (22) at Rogers: Northside lost a heartbreaker in the finals seconds at Rogers 30-28 last season but that was before the Grizzlies learned how to win. This fall Rogers is trying to figure it out, losing the past two weeks by a total of 5 points.
Watch highlights of FS Northside's Week 2 win at LR Central here.
Heritage at FS SOUTHSIDE (4): Tradition-rich Southside has won three of four games decided by a TD or less this season, including 3-point conference thrillers over Bentonville Week 4 and Rogers last week. Southside scored 17 unanswered points in the second half at Rogers, including a 4-yard TD pass on fourth-and-goal late to win. Heritage beat Springdale by 5 points and Rogers by 2 points before losing to FS Northside 49-10 last Friday. Watch highlights of FS Southside's Week 3 win at Lake Hamilton here.