Class 5A - Week 7 - 2014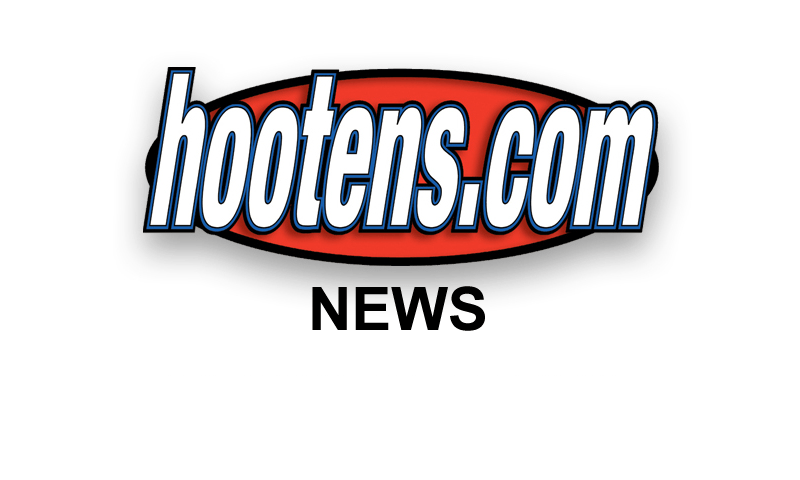 Hootens.com Rankings
Class 5A, Week 7, 2014
Copyright Hooten Publishing, Inc.

1. Wynne (6-0)
2. Pulaski Academy (5-1)
3. Batesville (5-1)
4. Sylvan Hills (6-0)
5. Maumelle (5-0-1)
6. Camden Fairview (4-2)
7. Hot Springs (3-3)
8. Greenbrier (3-3)
9. Nettleton (4-2)
10. Harrison (3-3)
11. LR Christian (3-3)
12. White Hall (3-3)
13. Forrest City (3-3)
14. Magnolia (3-3)
15. Vilonia (3-3)
16. HS Lakeside (2-4)
17. Morrilton (2-4)
18. Farmington (4-2)
19. Blytheville (4-2)
20. LR McClellan (3-3)
21. Watson Chapel (2-4)
22. Mills (2-4)
23. Hope (2-4)
24. Beebe (1-5)
25. Valley View (2-4)
26. Paragould (2-4)
27. Jacksonville (1-5)
28. Greene County Tech (1-5)
29. De Queen (0-6)
30. Clarksville (0-6)
31. LR Fair (0-5)
32. North Pulaski (0-4-1)

HOOTENS.COM GAME OF THE WEEK
No. 3 Batesville at No. 1 Wynne
This game decides the conference title for the 10th time in the past 14 seasons. Batesville has won five of the past seven in the series. The Pioneers have won three straight since losing at Class 6A Jonesboro 45-31 Week 3, beating Nettleton, Paragould and Forrest City by a combined 78-23. Forrest City ran 58 yards for a TD in the opening minute last week, but the Mustang offense didn't threaten again. Versatile senior QB Kenton Crawford ran 20 times for 122 yards against Forrest City, passed for 258 yards and and two TDs Week 4 against Nettleton and threw the winning fourth-quarter TD Week 5 at Paragould. "He's our catalyst," Batesville coach Dave King says. "We want our offense to run the ball, consume the clock and keep the defense off the field." Batesville receivers Riley Caraway (6-3, 185) and Justin Gallant (6-4, 200; 4.5 speed) provide match up issues on the perimeter for most opponents. Senior Osvaldo Espericueta kicked three field goals last week.

Undefeated Wynne outscores opponents by an average of 49-9 weekly. Yellowjacket senior QB Ross Trail committed to Cincinnati two months ago. Trail has completed 29 of 37 passes (78.4 percent) the past two weeks. Junior Antonio Davis ran for 28 TDs last season, but he'll miss the remainder of this year after hip surgery last week. Sophomore Jamar Dixon has ran for more than 300 yards and four TDs the past two weeks. Sophomore Deontae Pounds leads Wynne with 24 catches and five TDs, while senior Zach Morris has 23 catches. Senior linebacker DeAndre McGill leads Wynne in tackles. "We've got to be more physical than we were last year," Wynne coach Chris Hill says. "They lined up, ran over us and beat us up." Watch highlights of Batesville's Week 4 win over Nettleton here and Wynne's Week 3 win over Class 6A West Memphis here.

TV SHOW
Hooten's Arkansas Football TV show airs 10::30 a.m. Saturdays this fall on KATV 7 (ABC-Little Rock) and at 8:30 a.m. KXNW (Ch. 34 Fort Smith/Fayetteville). The show features the state's top recruiting prospects.

LAST WEEK
Hootens.com correctly predicted 15 of 16 games (94 percent) last week. For the season, HAFR has correctly predicted 103 of 131 games (79 percent).

WEEK 7 PREDICTIONS (favored team in ALL CAPS followed by point spread)
5A CENTRAL
BEEBE (3) at Mills: The loser falls out of playoff contention. Beebe ran the ball effectively against Pulaski Academy (485 yards) last week but couldn't slow the Bruins (gave up 65 points and more than 600 yards). Beebe's Tripp Smith rushed for 290 yards the past two weeks. Watch highlights of Beebe's loss to Pulaski Academy here.
Jacksonville at PULASKI ACADEMY (31): Talented Jacksonville's 1-5 record baffles opposing coaches. Red Devil QB Brandon Hickingbotham completed 13 of 20 passes for 199 yards and a TD in last week's six-point loss to Sylvan Hills. Pulaski Academy senior QB Will Hefley threw six TDs last week at Beebe. Watch highlights of Pulaski Academy's win at Beebe here.
LR MCCLELLAN (14) at LR Fair: LR McClellan won last week's Marshmellow Bowl over Mills by 15 points. The Lions give up 35 points a game. LR Fair's game with North Pulaski was suspended in the first quarter last week and resumed Monday night. Watch highlights of LR Fair's loss to Sylvan Hills here and LR McClellan's loss to Bryant here.
North Pulaski at SYLVAN HILLS (35): North Pulaski led LR Fair 7-0 in the first quarter last week when lightening halted the game, and it was rescheduled for this week. Sylvan Hills QB Tra Doss (high ankle sprain) didn't practice much last week, but was forced into action early in a 28-22 win at Jacksonville. Doss completed 15 of 20 passes for 144 yards and a TD and ran 11 times for 111 yards and a score. As many as four Sylvan Hills' offensive starters could miss this game with injuries. Watch highlights of Sylvan Hill's Week 5 win over LR Fair here.

5A EAST
Batesville at WYNNE (4): Hootens.com Class 5A Game of the Week.
VALLEY VIEW (1) at Blytheville: Valley View has gained just 345 yards the past two weeks against Forrest City and Wynne. Blytheville senior DeMadre Clark ran for a school-record 328 yards and six TDs in last week's two-point win at Greene County Tech.
Paragould at FORREST CITY (14): Forrest City QB Jamal Turner and RB Bryan Allen were hobbled late in last week's 17-point loss at Batesville. Allen ran 68 yards for a TD in the opening minute, but the Mustang offense never threatened again. Paragould played well against Batesville two weeks ago (lost by seven points and had a TD negated by penalty), but they lost at Nettleton by 42 points a week ago.
NETTLETON (17) at Greene County Tech: Greene County Tech has beaten Nettleton four of the past six seasons. The Eagles rallied but lost to Blytheville 42-40 a week ago. Nettleton QB Jaylin Small threw three TDs in last week's 48-6 win over Paragould. Watch highlights of Nettleton's Week 4 loss to Batesville here.

5A SOUTH
De Queen at CAMDEN FAIRVIEW (28): Camden Fairview has beaten De Queen by a combined 200-39 the past four seasons. But the Cardinals have lost two of their past six conference games (17-12 at Hope last season and 29-0 at Magnolia last week). Four offensive starters were out at Magnolia last week, Coach Mike Cox says.
HS LAKESIDE (7) at Hope: Hope has beaten HS Lakeside two straight times (the Rams won three straight from 2009-2011) and eight of the past 14 seasons. HS Lakeside still controls its playoff destiny after beating Magnolia Week 4. Watch highlights of HS Lakeside's Hootens.com Kickoff Week win over Class 4A Lincoln here.
Magnolia at HOT SPRINGS (1): Magnolia has beaten Hot Springs 13 of the past 16 seasons, but Hot Springs won 21-19 a year ago. Magnolia's 29-0 win over Camden Fairview was probably its biggest in the regular season since winning at Pulaski Robinson 21-20 in 2002, giving the Panther's their only conference title since 1994. Hot Springs has won three straight games over opponents with a combined record of 4-14.
Watson Chapel at WHITE HALL (8): White Hall has won three straight over the Wildcats by a total of 27 points. Watson Chapel lost its opening four games this year but has beaten De Queen and Hope (weather-shortened) the past two weeks. White Hall scored 21 points off of turnovers in last week's 14-point win over HS Lakeside.

5A WEST
Clarksville at HARRISON (21): Harrison has won consecutive conference games for the first time since Week 9-10, 2009. Goblin senior guard Cody Yocham paves the way for QB Brock Humphrey and receiver Silas Huskey. Humphrey scored six TDS in last week's 44-29 win at Morrilton. Huskey, who didn't play football until last season, caught a TD pass at Morrilton and intercepted three passes the previous week at LR Christian.
MORRILTON (1) at Farmington: Morrilton ran for more than 200 yards in the first half of last week's 15-point loss to Harrison, but the Devil Dogs were stymied in the third quarter. Farmington's Chas Turner returned an interception 92 yards for a TD in last week's 22-0 win over Clarksville.
GREENBRIER (2) at LR Christian: LR Christian junior Demarea Crockett scored three TDs in last week's 16-point win at Vilonia. But LR Christian struggled to slow the running attack in its two losses this year (Fountain Lake and Harrison), and Greenbrier junior Karson Matthews ran 49 times for 216 yards and two TDs last week against Maumelle. Watch highlights of Greenbrier's loss to Maumelle here.
Vilonia at MAUMELLE (8): Undefeated Maumelle sits atop the conference. Senior QB J.B. Minix ran 22 times for 226 yards and four TDs last week at Greenbrier. Hornet senior linebacker Michael Cole was carted off with leg injury last week. Watch highlights of Maumelle's Week 6 win over Greenbrier here.